It's the season o'love and scoring loot for it. Thanks to Emily Caufield of Mashable for the fun infographic. It's about buying holiday gifts for men, but we figured The Giftinator would work just as well for Valentine's Day. Hilarious. You'll also crack up at Mahalo Daily's video, "Top 5 Renegade Valentine's Day Gifts for Men – Rebel from the norm…"  -aa

[dropcap]M[/dropcap]en can be very difficult creatures to shop for, especially when it's women who are the ones doing the gifting. It's easy for women to worry when shopping for men if they will truly like what they are being given, or whether they'll even be unusually picky about the gift they're receiving. This feeling is especially prevalent at Christmas and St. Valentines, but really, this anxiety can pop up throughout the year at birthdays and anniversaries. Yes, men, it's true: you mystify us women, too!
But, worry not!
Of course, in this advice post we have the perfect antidote to the anxiety women are prone to feeling about purchasing gifts for our husbands, boyfriends, male friends, brothers, fathers, and the other special men in our lives. It's called our Top Five Gift Ideas for Guys for St. Valentine's day, and – wouldn't you know it – it is about to be presented to you right in this very installment!

So, without further ado, here are our top gift picks for the men in your life for this 2013 Valentine's day celebration:
1. Get him something smart.

Everyone knows an intellectual guy who reads, but most guys enjoy a nice book. Find a trendy book, either fiction or nonfiction, on a topic he likes. It can be on anything: architecture, sports, travel, his favorite band, cars, or even fashion are some ideas. A hardcover is always classy (and easy to wrap).
2. Surprise him with a special accessory.
The Internet is full of style blog with tons of great ideas on the subject, but we'll gladly reinforce them for you. Why not try a tie clip from Armani, a Tiffany watch, a Ben Sherman bag, or, really, any men's leather wallet, bag, necklace, or bracelet? And, here is the secret: It doesn't have to be from a brand company, really. In fact, such an accessory could seem much more personal if it's handmade by a local artist. So, shop around even in your own town. Keep in mind: the better the man you're with looks, the better you look, too!
3. Score tickets to his faves.
Like the book, think about his interests and not your own. If making the special guy in your life happy means suffering through a sporting event (or, for that matter, gallery opening or symphony) that you're not terribly keen on, then so be it. Offering experiences like this as a gift are a way to create memories.
4. Is he a gadget guy?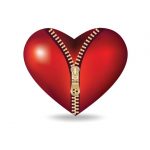 Ah, yes. Men and their gadgets. Why not browse The Sharper Image for something interesting, or grab an iPod that can sync with Nike shoes to help maximize his workouts?
5. How about something for his exercise time?
Speaking of Nike and his workouts, why not surprise him with something that he can put to use the very next morning? Something like a nice pair of "Free" style running shoes that are especially designed to support his foot anatomy in his vain, but worthy of admiration, efforts to look great? Or, may be a nice, "dry-fit" type of a gym t-shirt. Whatever you choose in this department, trust us, he will appreciate it.
Keep in mind that these ideas work throughout the year for birthdays and anniversaries as well as for St. Valentine! Have fun, and happy shopping.
—
Our Valentine's Day blogger Silvia Nikolov is a designer of handcrafted in the US artisan jewelry and accessories for men and women. Her website is SivaniDesigns.com. Because Silvia is constantly immersed in the field of fashion and trends, she also enjoys writing articles with fashion "how-to", advice, ideas and fashion crimes. Pow!
—
More Passionate Living!