Viola Davis: Our Revealing Sacred Bombshell Dialogue…
Sacred Bombshell Viola Davis is making her mark on Hollywood. It was an honor to interview her on set. We spoke about heritage, natural hair, Yoruba and of course, "Beautiful Creatures." I love stories that deal with the supernatural so I am looking forward to seeing this film when it comes out on Valentine's Day. You can also find my interview with Viola's co-star, newcomer Tiffany Boone.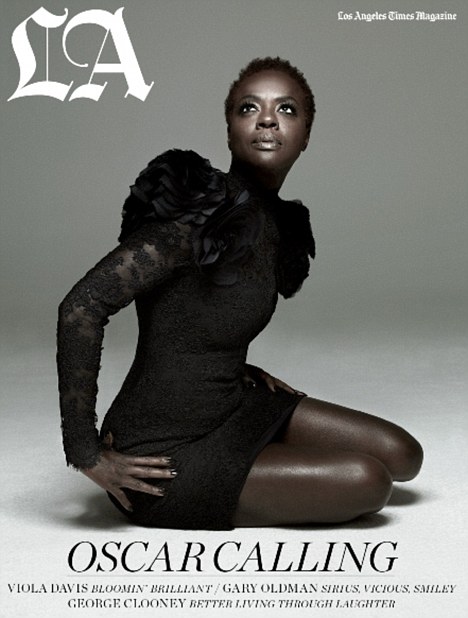 My Goddess Passionista!
It was a wonderful experience to head to New Orleans to visit the set of Viola Davis' New Orleans film "Beautiful Creatures." Viola Davis is having quite a season. Her next project is a film named "Beautiful Creatures." 
Viola Davis plays a powerful channeler in the supernatural love story. The film also stars newcomers Alden Ehrenreich and Alice Englert as the star-crossed lovers, Ethan and Lena. The groundbreaking star of "The Help" plays Amma, a mystical seer, channeler and friend of Ethan's family.
I visited Ms. Davis on set in New Orleans to talk about "Beautiful Creatures." N'awlins was the stand-in for the fictional small town of Gatlin, South Carolina where "Beautiful Creatures" takes place.
"Beautiful Creatures" is based on a bestselling series of young adult fantasy novels written by Kami Garcia and Margaret Stohl. When you make your Valentine's Day plans, include Davis' new film "Beautiful Creatures."
About Viola's character: Viola Davis is Amma, Ethan's care taker who loves him more than anything in the world. She is the Librarian of the Mortal and Caster libraries.
I visited Ms. Davis on set in New Orleans. The Tony award-winning Oscar-nominated actress is thrilled about "Beautiful Creatures" and her life right now. Viola has come into her own, insisting that although her character was originally written as a maid, she wasn't going down that road with Amma.
Check it out!
Let's talk about 'Beautiful Creatures'
ABIOLA: How did you prepare for the role of channeler Amarie "Amma" Treadeau?
VIOLA DAVIS: I'd like to tell an interesting story but I didn't have any channelers I could call. There was no 1-800-channeler so I had to do a lot of work on the internet. You know, it's not a really big role so I had to make it as authentic as possible without being too cartoony with it.
At one point she has to channel another spirit so I did some research on the Yoruba religion and felt like that was [appropriate for] one of the ancestors she channeled. So I learned some Yoruba for it. Hopefully, no one who speaks Yoruba is gonna come see the movie. They'll be like, "What was she doing? That was Yoru-something but not Yoruba!" (laughs)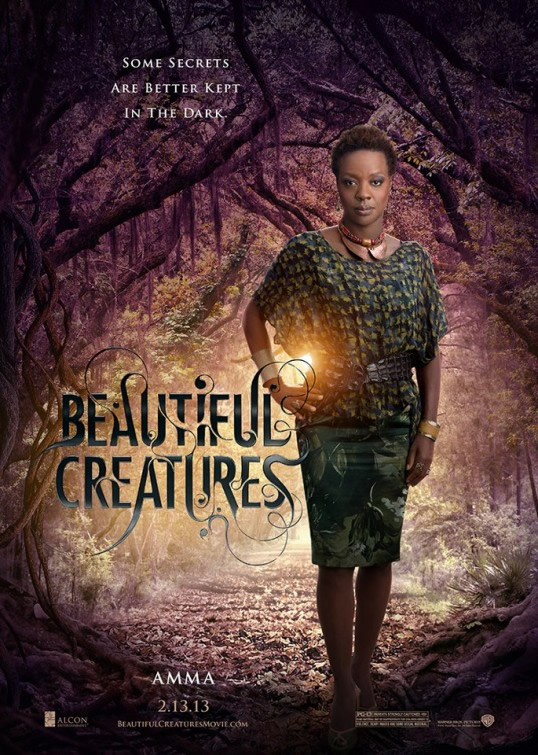 ABIOLA: Were you familiar with the "Beautiful Creatures" series of teen books?
VIOLA: I was not familiar at all. I'm surprised. I have so many nieces and nephews who are that age. I just thought the script was fabulous. It's a good read. It really is very entertaining. And what I like about it is that it deals so much with the past. Usually movies like this are so futuristic and project into the future but this one really dealt with the past and how it informed these characters in the present. I'm a sucker for a great love story even if they're teenagers I just love it.
There are fabulous things about "Beautiful Creatures." There's a depth to the story line dealing with the Civil War. Like my character and Jeremy Irons character and how our families intertwine.
---
Let's talk about your character, channeler Amma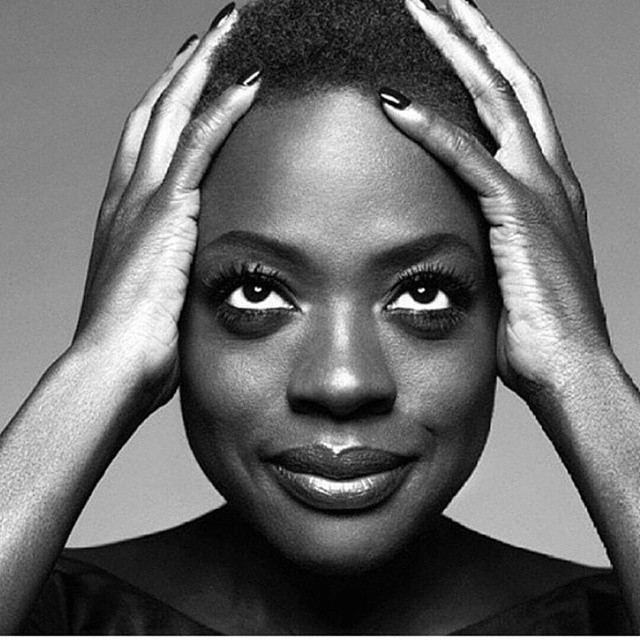 ABIOLA: Tell us about the mystical, magic woman Amma. Originally she was a maid, right?
VIOLA: In the book Amma is an older woman who is a housekeeper and then there's Marian who is the librarian who has a PHD. They've combined those two characters and come up with moi. I said, "I don't want to be seen with an apron. I don't want to clean anything. I don't to cook anything."
After coming off "The Help" — actually even if I didn't come off "The Help" — I didn't want (with the pieces of the puzzle this movie put together) for my role to be one of servitude. I wanted to be in it. So Amma is a friend of Ethan's mother and I said I want to look like the friend after the mother is gone. I said I'll come in with some food but if we're eating we have to eat together! I don't wanna be cooking it in a pot.
Amma is interesting because she's not what she appears to be at first. You're introduced to her and you think, "Who's the black woman in the town? Who is she? Gatlin, South Carolina?" In the book, that's what it says: "It looks like she doesn't even belong there." I love that they put in the book because I was saying the same thing when I read the script — what the hell was she doing there? (laughter)
But then you see that she has all of these abilities and I love the mystery about it. It's a mystery that is smart. And when it's all put together, it's put together in a way that's well thought out. I love her because she has room to grow.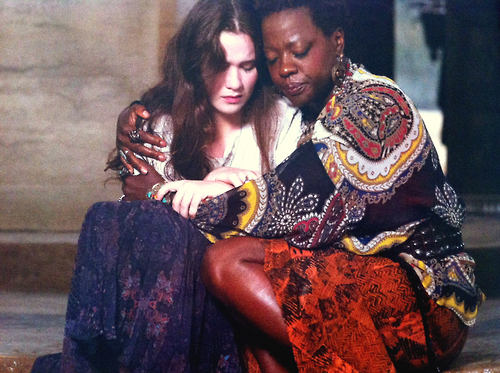 Abiola: How do you pick your roles?
Viola Davis: You don't pick. You know it's like a loaded question. Not a loaded question but a complicated question. You don't pick. At least I don't pick. Some actresses probably have set of 10 scripts and go eeny meany miny mo. I don't get those kind of choices – being 46, being African American, being of a certain look. My thing right now is, can I work with the script and humanize the person?
I have to recognize who that person is the page. It's the most liberating thing I can do for myself as an actress and and actress of color. Isabel Sanford and Bea Richards came and went (on screen in film roles) I don't want to do that anymore.
Abiola: Well in case any screenwriters are reading this, what would be your dream roles?
Viola Davis: I want to be fun, I want to be sexy, I want to be light, I want to be complicated. That's why I started my production company. I feel like I'm in control. It goes along with everything else: the hair, the production company, the baby. This is the time to break out of the background!
I love working on mythology. It gives you a sense of play that you don't get when you're playing someone that's completely realistic. It gives you a sense of being larger than life. I love it. That's why I would love to do sci fi. I am an outed trekkie.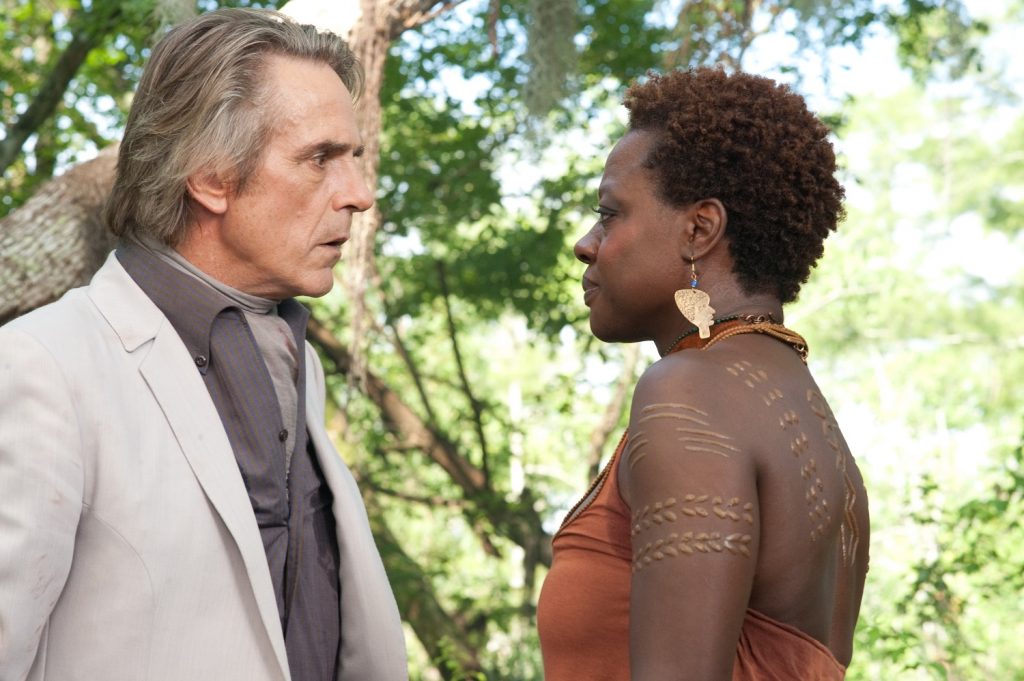 ---
Let's talk about your beautiful natural hair
ABIOLA: Did you realize that de-wigging and revealing your natural Afro at The Oscars would be such a big moment?

VIOLA: Any sister who takes her wig off knows she's making a statement [whether] wanting to make a statement or not. (smiles)
You know what? I wish I had a better story to make me sound more heroic but… I've been with my husband, married 9 years. And he's been saying to me, "I'm tired of the wigs. I'm tired of the rags on the head at night." So I finally took the wig off and did it for him. Then I happened to go to a magazine shoot and they said "I love the hair!" And I said, "okay, no problem."
Once people saw the LA Times Magazine [featured photo] they thought I looked cute in it. And whenever someone tells you you look cute you're like, okay — I'll go further with it!
I did feel like it was liberating for me and it was the perfect time to do it with "The Help." Through "The Help" I felt like I found my voice because I felt so much that I had to defend my choice that through it I had to either sink, fold and cave into myself or step into my voice as an artist and a black woman. Then the Oscars came and I just thought it was fitting to take the wig off and I never questioned it!
I have to tell you; some white people said you look good but all black people just felt it was such a powerful statement. They were thankful and grateful for it and it made me feel good – like I was more than just an actress.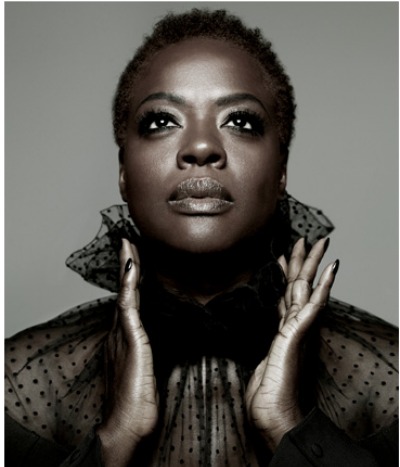 ABIOLA: That's a beautiful sentiment and you look gorgeous. Okay sis, so any natural hair care tips? We can always use the advice.
VIOLA: Now, I'm working with what I have. At first I was like, (groans) my grey is coming in and I have to pick it… then I realized with the wigs I was doing the same thing. But I realized that working my natural hair I feel like me! I have all kinds of products. Kinky Curly from Whole Foods! Miss Jessies doesn't work as good on my hair. There are times I look at myself and think – why didn't I do this before? Wet it, do everything in the shower, and it comes out looking fabulous. And of course, Moroccan oil.
Abiola: The Moroccan oil is necessary!
---
Pin it!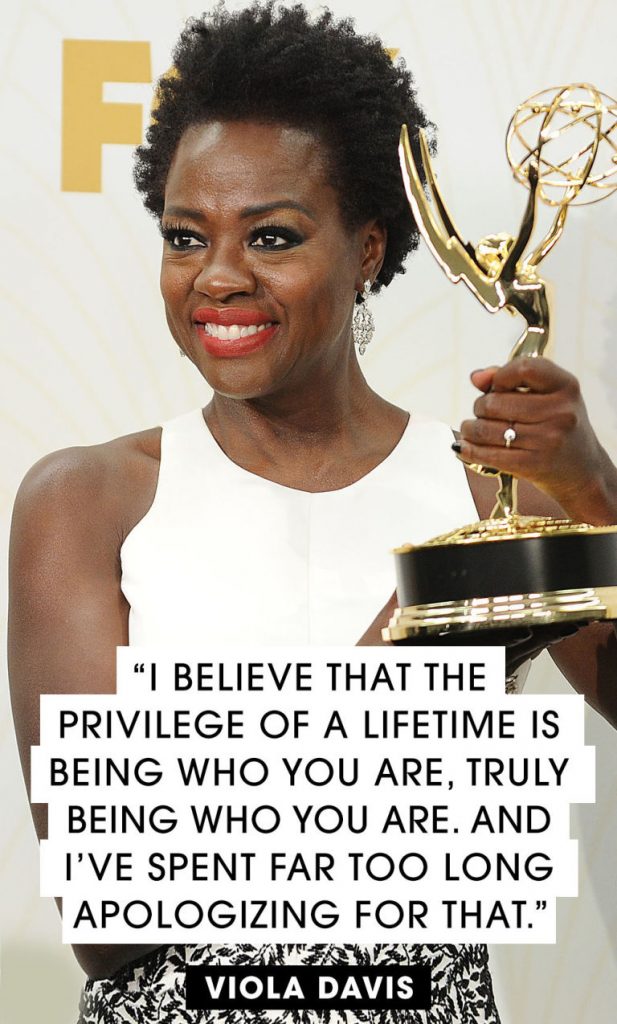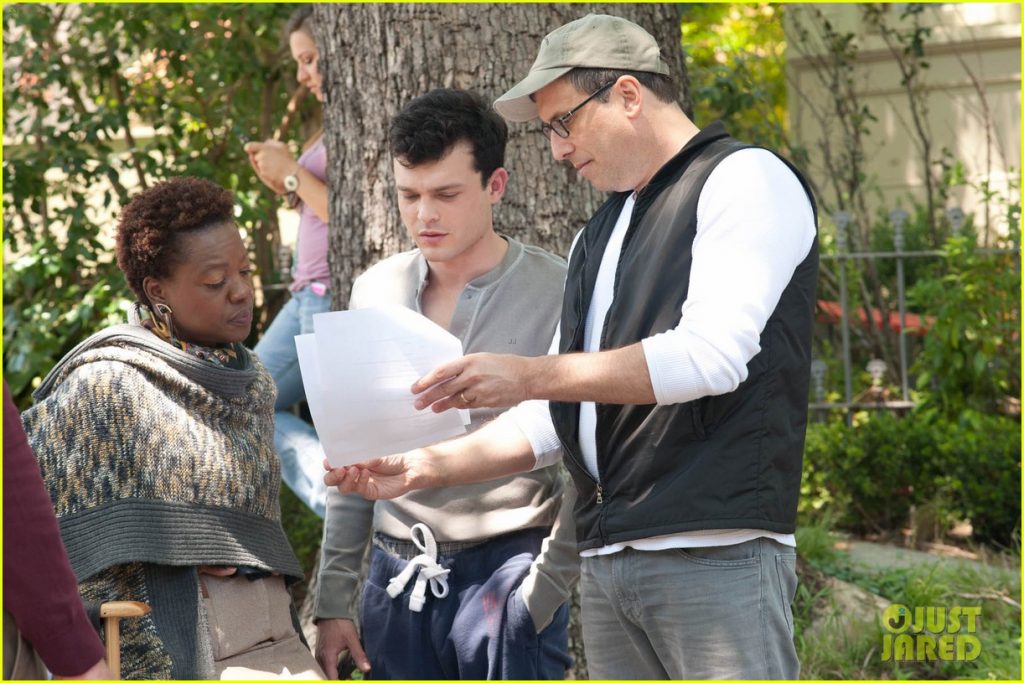 "Beautiful Creatures" stars Alden Ehrenreich ("Tetro"), newcomer Alice Englert, Academy Award® winner Jeremy Irons, Oscar® nominee Viola Davis ("The Help," "Doubt"), Emmy Rossum (TV's "Shameless"), Thomas Mann ("Project X") and Academy Award® winner Emma Thompson ("Sense and Sensibility").
---
More Passionate Living!