I love this collaborative video between my sister and our Resident Artist damali and our cousin Adana. The heart shaped cake in the featured photo is actually a cake baked by blogger extraordinaire and French foodie mom Chef Druck, aka Vanessa Druckman. She calls it "Just a Simple Little French Cake: Fondant au Chocolat." She owns that copyright, the image and the cake! Yum…
[dropcap]I[/dropcap]n 2011, I created an experimental documentary of my year made up of daily video diaries that I posted online. It was called Autobiography of a Year II. In 2009 I recorded daily video diaries that I edited into a four-screen video installation exhibited at A.I.R. Gallery in 2010 called Autobiography of a Year.
In the video below I documented my cousin Cookins AKA Adana making vegan chocolate cake. My project was about recording a small bit of the essence of each day so it is not meant to be an instructional video but more of a snapshot.

P.S. Check out Adana's jewelry and accessories shop on Etsy Lovable Treasures.

Here is a vegan chocolate cake recipe from VegetarianTimes.com.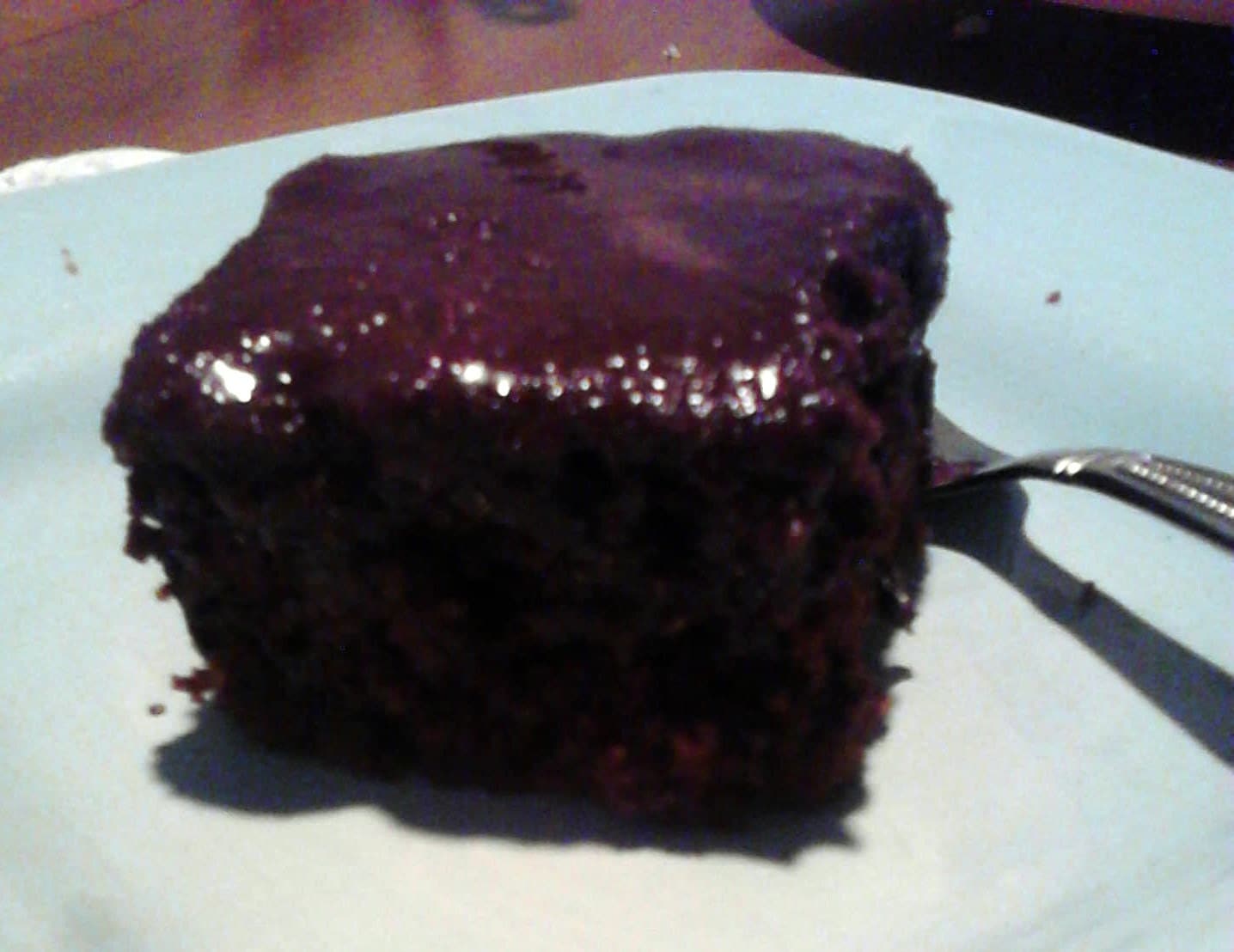 Vegan Chocolate Cake
1 ½ cups unbleached white flour
⅓ cup unsweetened cocoa powder
½ tsp. baking soda
½ tsp. salt
1 cup sugar
½ cup vegetable oil
1 cup cold water or chilled brewed coffee
2 tsp. pure vanilla extract
2 Tbs. cider vinegar
1. Preheat oven to 375°F. Generously oil 8-inch square or round baking pan. Dust with sifted cocoa, or line bottom of baking pan with parchment paper.
2. Sift flour, cocoa, soda, salt and sugar. In another bowl, combine oil, water or coffee and vanilla. Pour liquid into dry, and mix until smooth.
3. Add vinegar and stir briefly; baking soda will begin to react with vinegar, leaving pale swirls in batter. Without wasting time, pour batter into prepared pan.
4. Bake for 25 to 30 minutes. Serve cake from pan, or, when cool, transfer to plate.
—
More Passionate Living!