Just because you've seen his profile doesn't mean that you know the guy. Blind dates can be exciting, and sometimes a little sketchy. Learn how to take care of yourself. This is an act of self-love. Watch the advice video below. -aa

[dropcap]T[/dropcap]he excitement surrounding a first date can make you do some silly things like splurging on that little black dress you've had on your eye on, repainting your nails for the third time that week, and figuring out what perfume combinations go together. However, one thing you shouldn't do before a blind date is to let your common sense fly out the window. As exciting as meeting new people can be, your safety should always come first.
REPEAT THIS TO YOURSELF: AN ONLINE DATE IS A BLIND DATE!
When you venture out into the dating world, especially on blind dates that were set up by either a mutual friend, a matchmaker, or a dating website, you never know what to expect. And while a second date or good night kiss might be your expected outcome, the following safety precautions to ensure you feel secure the entire time.
Safety Tip #1: Know Your Date…A Little.
It might take all the fun out of a blind date if you have to harass your matchmaker ahead of time for a full name and then run a thorough Google search. A little mystery on a first date isn't a bad thing. But there's still a way to keep the air of mystery and play it safe. Ask your matchmaker how they know this person and a little bit about their background. Find out some basic information like age, occupation, and quirks.
Having a little bit of a profile can help you determine whether or not you feel comfortable going on a date with this person in the first place. Don't feel like you're being rude if you back out, you're just being smart. And if you're still a little curious to see if you and your blind date will be a good match, the following tips should ease your mind further.
Safety Tip #2: Drive Yourself.
Your mother used to tell you not to get into cars with strangers. When you're grown up and heading out on dates, the same advice should be taken seriously. First, having your own mode of transportation lets you control the situation from beginning to finish. Not only do you not have to worry about being taken somewhere against your will, but you won't have to worry about what kind of driver your date is.
Second, driving yourself ensures that you always have a "plan b" if you decide to leave you date. It's an all-around safety method that lets you decide where you go and how long you stay. Just make sure you have some fuel in the gas tank!
Safety Tip #3: One Drink Limit – Yup.
Nerves, nerves, nerves. An impressive cocktail menu is always tempting but it's best to leave the booze for when you feel more comfortable with your date. Try to stick to a one-drink minimum and be sure to have enough food and water to combat the alcohol. Keeping your wits about you is just as important for first date safety as it is for your general health.
If you drink too much, you will most likely be unable to drive away if things get uncomfortable. You might also end up making decisions you will later regret. Finally, keep an eye on your drink, alcoholic or not, at all times. Leaving your drink open and unattended can result in some unwanted drugs ending up in your system.
Safety Tip #4: Tell A Friend — or Two!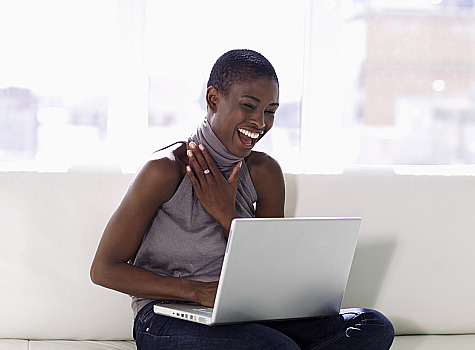 Before you head out on a blind date, let a friend know your plans. Give them a heads up of where you're going, whom you're going with, and when you'll be there. This will ensure that someone knows where you are and can speak to your whereabouts if anything should happen. In addition, it's a good practice to set up some call times with your friend to let them know everything is okay.
Give them a call when you're going to the restaurant, halfway through the date, and when you've made it home safely. That way, if anything goes awry, your friend will be able to check up on you and alert the authorities if need be.
Safety Tip #5: Pick A Public Place.
Your blind date might be a chef extraordinaire with a knack for French fusion, but going to a stranger's home could be just as dangerous, if not more, as getting into their car. For a blind date, and sometimes even the next few dates, pick public places that you're familiar with. Knowing the staff and the area can make you feel more secure and any unwanted activities less likely.
Try to pick locations close to home so you can back out quickly and think about telling the waitstaff that you'll be on a blind date and to just keep an eye out for you. Meeting a strange person can be stressful enough, so don't do it in a strange place, too.
Blind dates can be great fun because they present an opportunity of excitement and love. But they also present an opportunity for a stranger to harm you, both physically and mentally. Take the necessary safety precautions to ensure you stay in control of the date and that you are never at risk. After you've gotten to know someone and feel comfortable with them, then you can let your guard down little by little.
—-
Pete Wise is a Copywriter working for ASG, a Colorado Security Systems company that specializes in Home Alarm Security.Their website offers a free security audit and comparison tool to see what security companies in Colorado can do for you and your family.
Photo Source.

—
More Passionate Living!