An argument can be made that the pomegranate is the sexiest of all fruits. In mythology, this ruby red treat is supposedly an aphrodisiac. Some even say that the delicious apple that Eve presented Adam with was 100% a sensual pomegranate. We all know who was framed in that story, but this is the perfect time for Pomegranate Wine…
Check out the juicy DIY videos including how to bake Pom Wine Cupcakes. Yum. -aa

[dropcap]N[/dropcap]ot all wine is made from grapes. While the majority of wine is, indeed, from the vine, there are many wines out there that have unique flavors and colors, thanks to the fact that they are made from berries instead. From blueberry to blackberry, raspberry and even pomegranate there is a variety of fruity, natural wine that offers new tastes, which are usually sweeter than your typical dry, grape wine. And the bonus is that these wines provide you with all the healthy benefits of the various fruits' inherent properties.
An Introduction to Pomegranate Wine.
One form of natural wine comes from pomegranates, a power fruit known for its superior antioxidant properties and ability to heal and prevent illness. Though you may be familiar with pomegranate juice, you may not yet have heard of pomegranate wine. But if you are a fan of the fruit, or are simply willing to try something new, this is definitely a wine you will want to taste.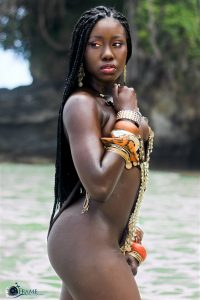 Pomegranate wine is made from the pomegranate fruit, so it retains the tangy yet fruity flavor of the fruit. Therefore this wine, unlike other berry wines you might have tried, is not as sweet. However, like all fruit-based wines, it is certainly fresh tasting with the distinctive flavors of the pomegranate.
If the pomegranate fruit is processed with other fruits, the flavor will be different, of course, so look for a variety that appeals to your particular tastes. For example, pomegranate may be mixed with other fruits such as cherries, guava or even tangerine. Therefore, if you fear that pomegranate wine may be too tart for your preferences, stick to a pomegranate wine that has other fruits mixed in along with it, to better balance out the tartness with some sweetness.
Pomegranate wine is better as a cocktail wine, served slightly chilled. However, do not be afraid to pair it with your favorite meal or dessert. Thanks to its refreshing taste, you will be pleasantly surprised with this type of wine.
A Healthier Wine.
Though all wine has inherent healthy properties, including antioxidants and resveratrol, which is found primarily in red wine, pomegranate natural wine has the highest levels of antioxidants than all other wine (see the offer at Roberson Wine for a range of natural wines). Therefore with every sip you take and every glass you drink, you are reaping the health benefits of the pomegranate fruit. This is because pomegranate contains very high levels of antioxidants, which are known for protecting health by fighting off "free radicals," which are molecules found in the body that can lead to premature aging and diseases such as heart disease, Alzheimer's disease, and cancer.
Making Pomegranate Wine.
The process of making pomegranate wine is very similar to the process of making any other natural wine from fruits like berries and grapes. The part of the pomegranate that contains the most flavor and juice is the seeds, so they are first removed and the pith and skin of the fruit are then discarded. The seeds are then crushed thoroughly, just like grapes are crushed for traditional red and white wines.
Other ingredients are then added to the crushed seeds, including any other fruits that will be mixed in to create a particular flavor such as raisins or other berries. Then, other ingredients, including sugar and enzymes, are added to the mix. Yeast is later added, and there is a long process of letting the juice sit and ferment between being stirred.
The mixture is then allowed to ferment for varying periods, depending upon the winemaker's preference for dry or sweet wine, and he will add more sugar for the creation of a sweeter wine as well.
How to Make Red Wine Pomegranate Cupcakes.
The video is TDF! Making Red Wine Pomegranate (and Raspberry) Cupcakes via The Uncrafty.
How to DIY Pomegranate Wine Video Tutorials.
Part 1.

Part 2.

Be Prepared to Pay More.
Pomegranate wine, like pomegranate fruit and its juice, is quite pricey compared to other, more traditional wines so be prepared to pay more for this unique natural wine. But you can justify the extra cost for the health benefits you will derive from such a sweet yet tangy drink.
—
Carlo Pandian is an Italian expat and loves blogging about wine, food and lifestyle. When he's not online, Carlo loves cycling around town with his fix bike, dancing and eating Caribbean spicy food with his friends.
—
Photo sources: African Goddess Photo by Nigel Reid. Pomegranate photo via Flickr and featured photo is an ad for Pomgreat.
—
—
More Passionate Living!