Let's talk about creating a 3 course meal out of leftover wine. It's the way chic passionista add great flavor to dishes and make them gourmet instead of throwing out unconsumed wine…

[dropcap]W[/dropcap]e all have done it, the day has been long and hard at work and you are drooling for a glass of wine the moment you walk through the door. For those that are lucky the glass is poured the moment you walk through the door and the whiff of dinner already being prepared is being taken care of.
For those without a personal butler attending our every needs we have to pour it ourselves. Don't forget there is an advantage to pouring your own glass, there's no one but yourself deciding when it is full enough.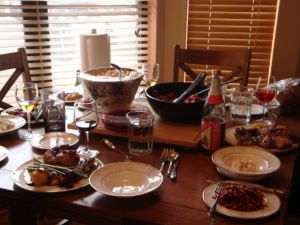 With the stressful day, you have one glass and know you shouldn't have more while you sit with your laptop and complete hours on top of an already full day. The next morning you zombie status over to your coffee machine and see you have an open bottle with only one glass of wine gone. What do you do? Do you pour out the wine that has been oxidizing all night or do you put the cork back on and hope for the best?
I always put the cork back on and hope for the best because I never want to waste. Then comes the next day that requires a glass of wine, I pour the glass and it's just making the day worse. So what do you do now? Don't throw it out, there's always a great use for wine that has lost its pull for pure drinking.
Wine has the ability to add a rich and unique flavor to your dishes. It is not common to us a grape product to marinate with. With these five ways to use leftover wine, you will be holding yourself back from finishing a bottle.
Appetizer: White Wine Vinaigrette.
Salad dressing is often the part that makes a salad addictive and worth talking about. This vinaigrette is the perfect blend between flavor, sweetness, and freshness.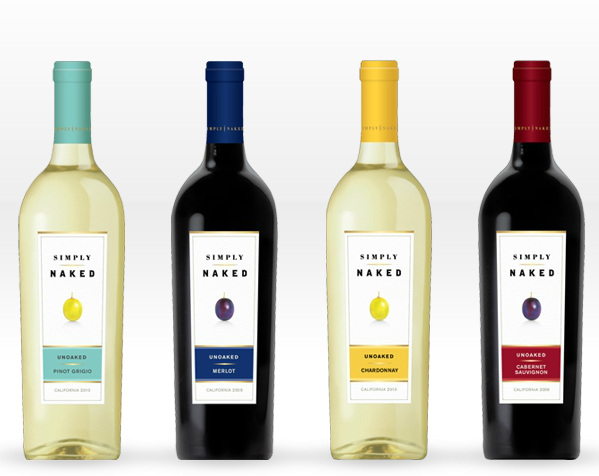 You Will Need:
½ Cup White Wine
2 Lemons
1 ½ tsp. Honey
¾ c. Olive Oil
Salt & Pepper
As with any vinaigrette you put everything together and you shake and serve. Add the white wine, squeeze out 2 lemons add the honey, olive oil, salt and pepper! Pour and serve over your favorite greens.
Entrée: Red Wine Meat Marinade.
This recipe is for meat lovers. We do primarily meat-free because our Passionista-in-Chief is on a plant-based diet but you've been asking, so here's a delicious one for the carnivores!
For those who still eat red meat, the flavor that can be obtained through the absorption of the meat is not worth missing. It's really easy, and necessary for everyone to try at least once.
You'll Need:
Leftover Red Wine
Steak(s)
Salt & Pepper
Zip Lock Bag
Here's what you do:
You heat up the leftover wine and let it reduce a bit until it becomes more thick, if it's not getting to the consistency you would like add some sugar to make it get thicker. Let the mixture cool. Put the steak in the zip-lock bag and add some salt and pepper and shake the bag up.
When the wine is cool enough for you to add it to the bag without melting the bag do so. Let the mixture sit in the fridge the longer the better. Then cook it up and enjoy!
My favorite way is to heat the oven to 350 and pour the whole bag and contents into a pan, cover it with foil for 20-25 minutes. Yumm!
Dessert: White Wine Syrup.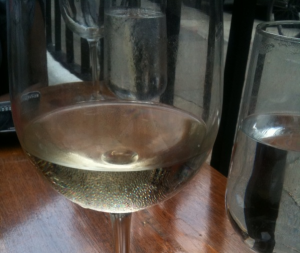 Obviously this is a great recipe for white wine. Creating syrup out of white wine is a rare choice, but rarity makes delicacies.
This recipe will only take you five minutes to make and it is great served on pound cake, ice cream, waffles, fruit, and even mixed with yogurt.
You'll need:
1 Vanilla Bean Pod
Leftover White Wine
Sugar
To create this sauce which you'll be sharing recipes with you simply cut the vanilla bean length wise and scrape out all the seeds. Heat up your leftover wine in a saucepan and add the vanilla and sugar. Let the mixture boil and get thicker. Make sure to continue to stir as you create your delicious syrup to avoid the sugar from sticking to the pan.
When the mixture has finished, take out the vanilla and let the syrup cool before putting it in the fridge. Serve over your favorite ice cream or yogurt! Enjoy!
Great way to make a gourmet 3 course meal with extra flavor and saving old wine while you're at it. Who knows you might have left over wine to make more dishes with. And if you have no company going to enjoy this great meal, give me a call.
—-
The author of this article is Alisa Carscaden. I am a curious eco-friendly traveler. I waltz around the world discovering new recipes, unique uses for food, and great chefs. My favorite place to buy discount wine is at www.liquormart.com.
Featured images: License: Creative Commons image source

—-
More Juicy Goodness!