Don't know what to get your dude for Christmas or the holidays? Don't worry. We'll figure it out together and ONLY the love really matters. (We're huge fans of DIY here…) We also have a great Holiday Gift Guide for Men coming soon. With men renowned for being difficult to buy gifts for, this preliminary post offers a few hints and tips to make the process easier if you decide to exchange gifts! Thanks Oliver Kyle. And don't forget to check out our Holiday Gift Guide for Women. -aa


Men are arguably the most difficult to buy for whether at Christmas, for a birthday or as an anniversary treat with the custom pack of socks, new shirt, CD or book becoming rather predictable after a few years!
If you are fed up with struggling to think of what to buy or are bored of buying the same type of gift year after year, read on for a few top tips to make buying for the man in your life that little bit easier;
Think Beyond the Box
It is obviously easier said than done, however if you can get out of the habit of immediately getting the same type of presents in your mind when the time arrives to buy for that special someone, you will be making a positive start at thinking outside the box.
Instead of tuning in to your man's favorite band or artist on Pandora, why not see if they are currently on tour and purchase tickets to go and see them live?
Alternatively, if you usually buy your man the latest football jersey or basketball shirt of his favorite team, why not see if you can go one step further this year by buying him a shirt that has been signed by all the team and framed? He might not be able to wear it but will certainly appreciate being able to put it up and see it hanging proudly in the family home!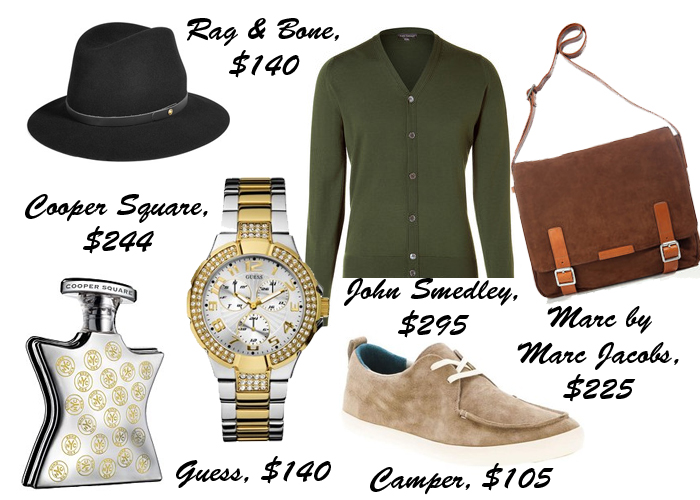 Don't Necessarily Buy What YOU Like!
As hard as it is when you are out shopping in a busy shopping center not to just be drawn to products that you like, you really have to attempt to put your tastes aside and consider fully what the man in question will like.
Consider his everyday needs as something that might not seem very exciting to you but would help out in his day to day job could make for the perfect present.
Consider His Hobbies
By considering what the man you are buying for likes to do in his spare time will make buying him a suitable gift considerably easier.
If your man loves hiking on a Sunday morning, a shiny new pair of boots could be ideal. If he prefers to spend time cooking up extravagant dishes for the whole family, new pots and pans or cooking utensils could come in handy.
Taking the time to consider what the man you are buying for enjoys doing will help you formulate an idea of what to buy. More importantly, ensure that what you are buying will be appreciated and well used!
Hopefully by following these top tips, the process of buying a great present that evades the regular, somewhat predictable gifts for the man in your life will become a little easier year on year and you'll soon have an almost endless list of possible presents.
————–
This post was written by Oliver Kyle on behalf of Gift Cookie; retailers of a range of personalized gifts that can make for the perfect present for the difficult to buy for man! 
 We have a great Holiday Gift Guide for Men coming soon. And don't forget to check out our Holiday Gift Guide for Women.

—
More Juicy Goodness!
Featured images: