Do you know the power of the om mantra and vibration? You may have seen it spelled "om" or "aum" or "ohm." What matters for your manifestations is not spelling it, but chanting it. ​​​​
It's Day 23 of 25 – Last 3 Days of Manifesting Challenge. Chanting OM to come into alignment is a powerul manifesting technique. OM is the sound of the universe. Try it for 60 seconds to 3 minutes.
::::Join me to manifest something BIG in a fairytale castle in FRANCE. The Goddess of Paris! Miracles and Manifestation Retreat kicks off July 2019. Learn more at GoddessOfParis.com.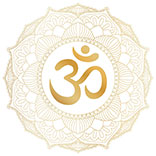 Listen!
The Power of OM
Om is a mantra and vibration that is incredibly powerful.
Chanting om is a manifestation ritual and process that helps you get into alignment with your desires.
Listen to the audio above… and come let me know what you think in the Facebook Goddess Group.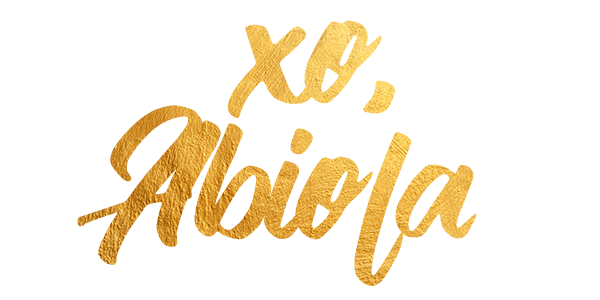 How to Manifest What You Want!
Each day in the law of attraction challenge is a WOMANIFESTING STEP.
Are you following along?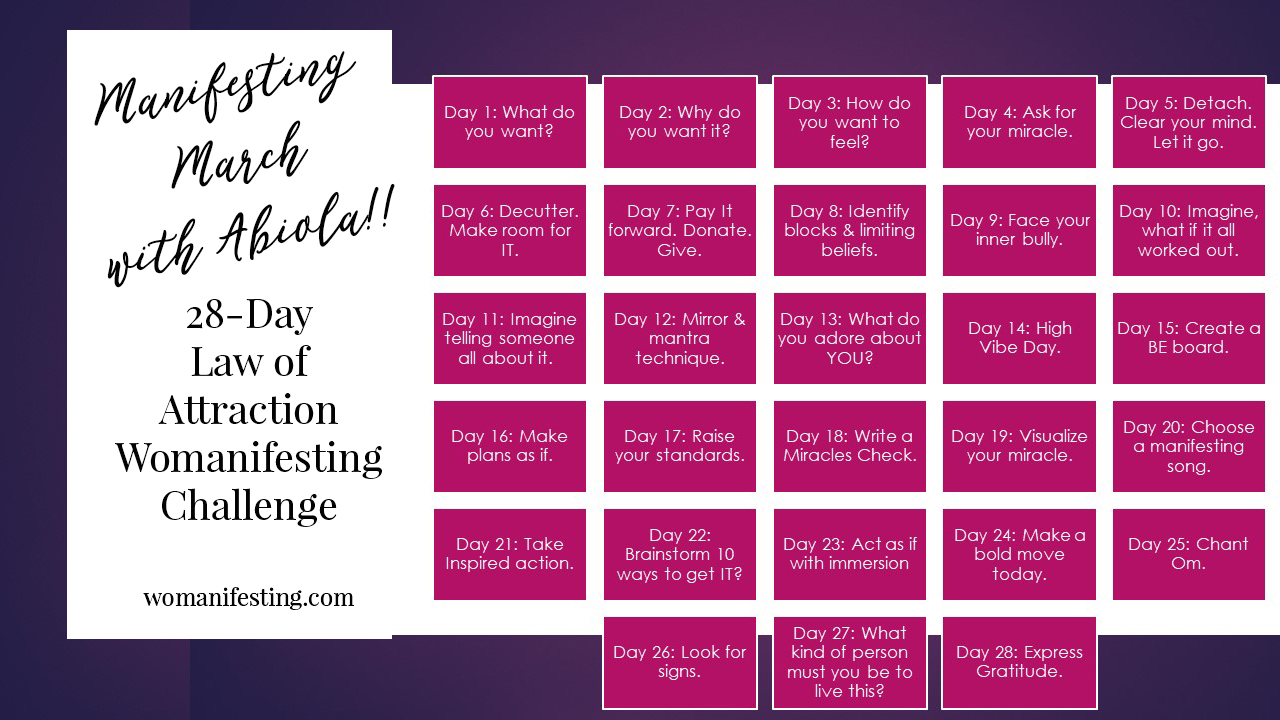 ---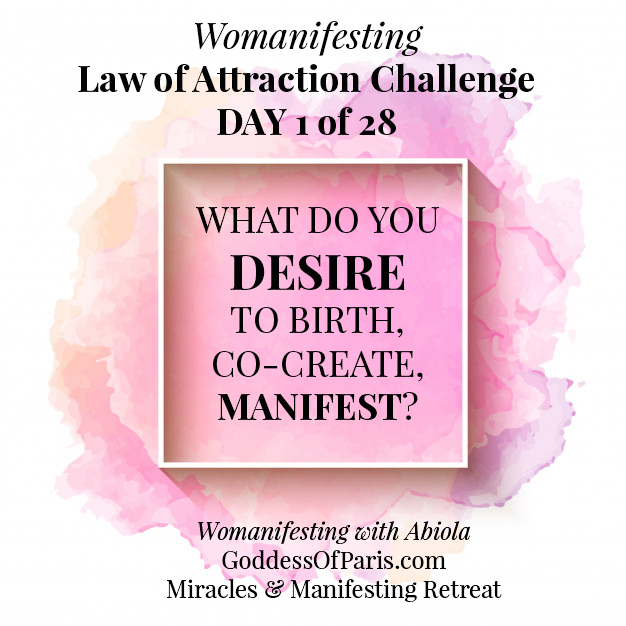 ---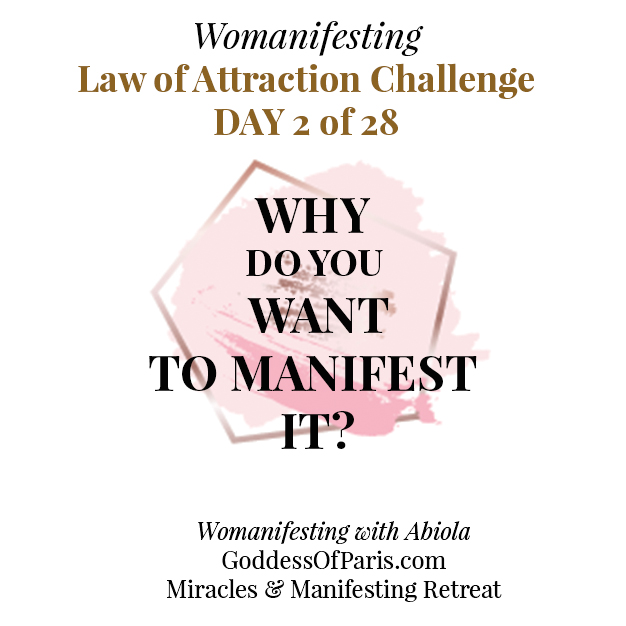 ---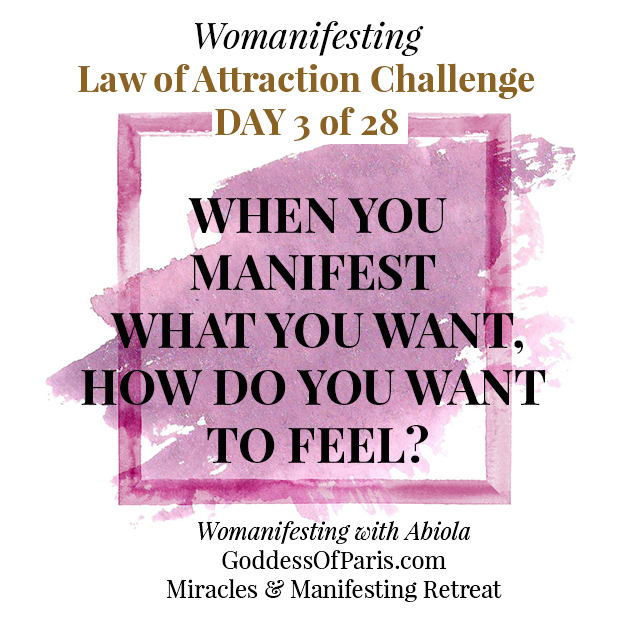 ---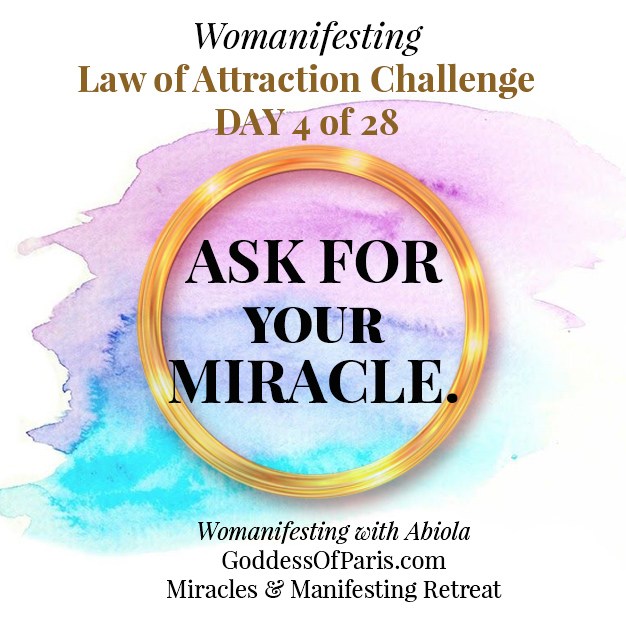 ---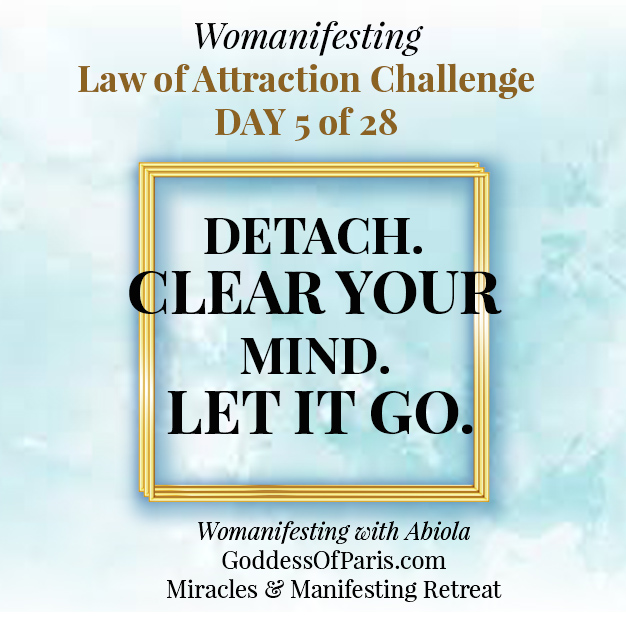 ---

---

---

---

---

---

---

---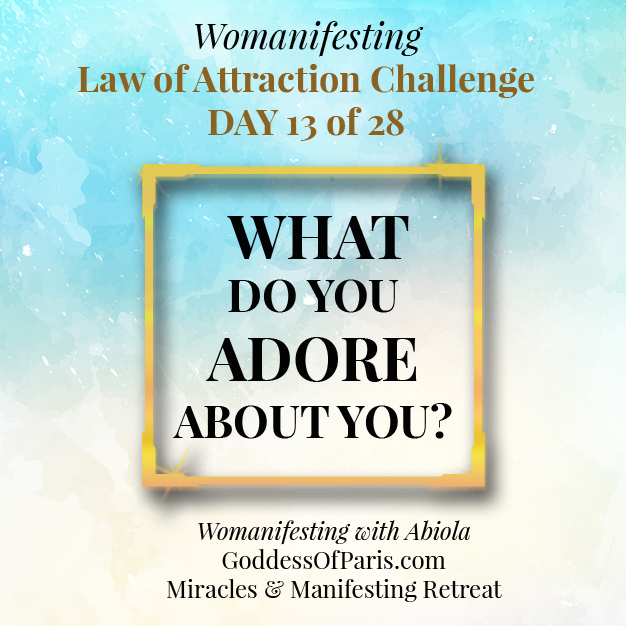 ---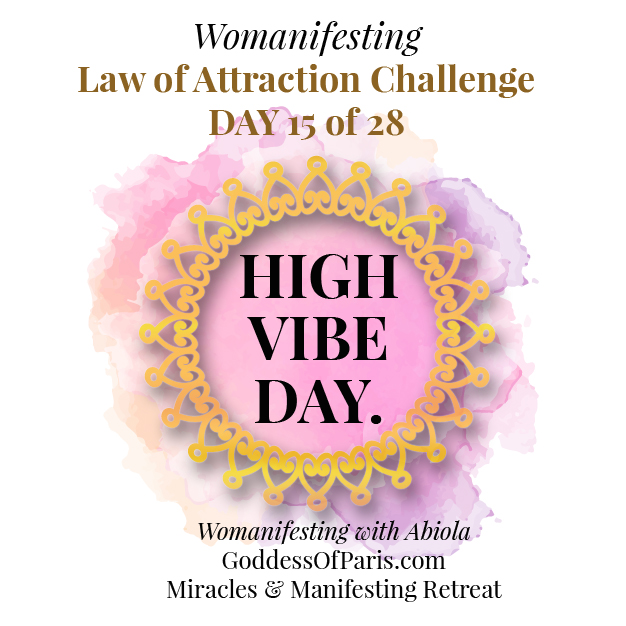 ---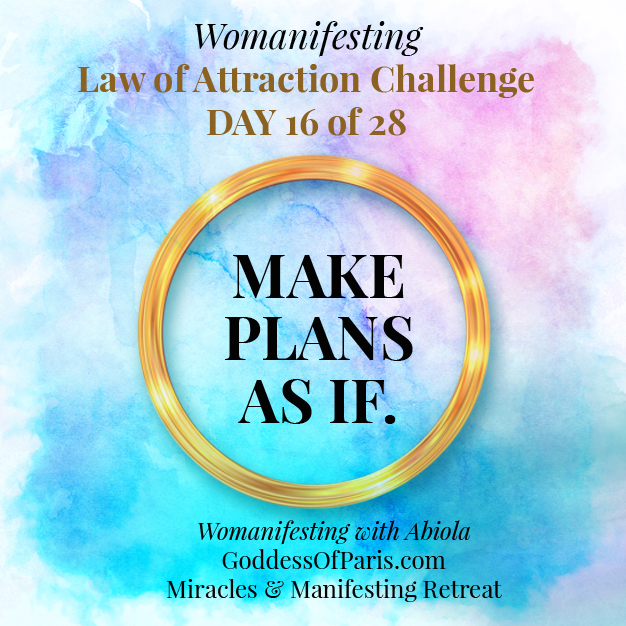 ---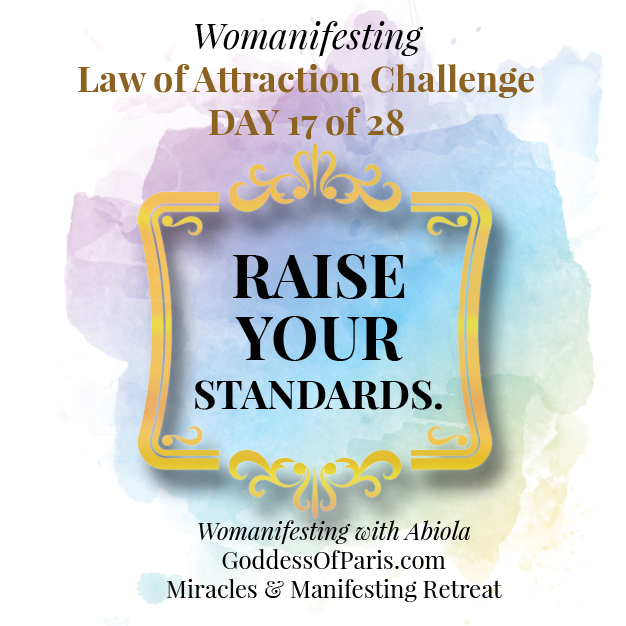 ---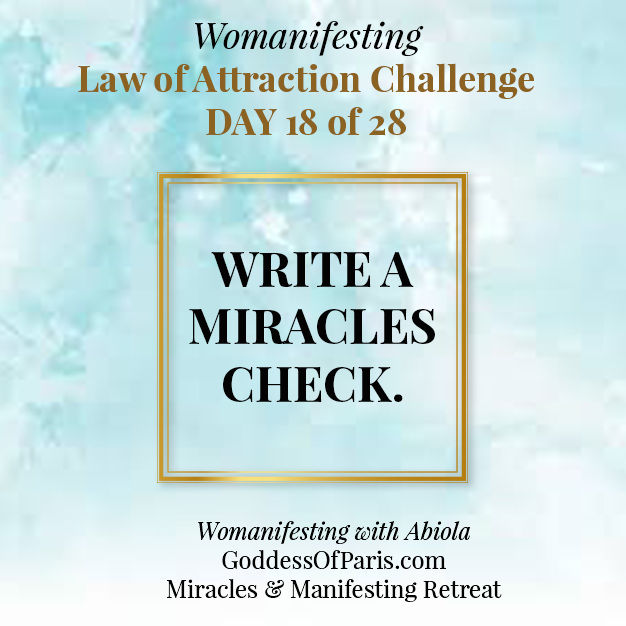 ---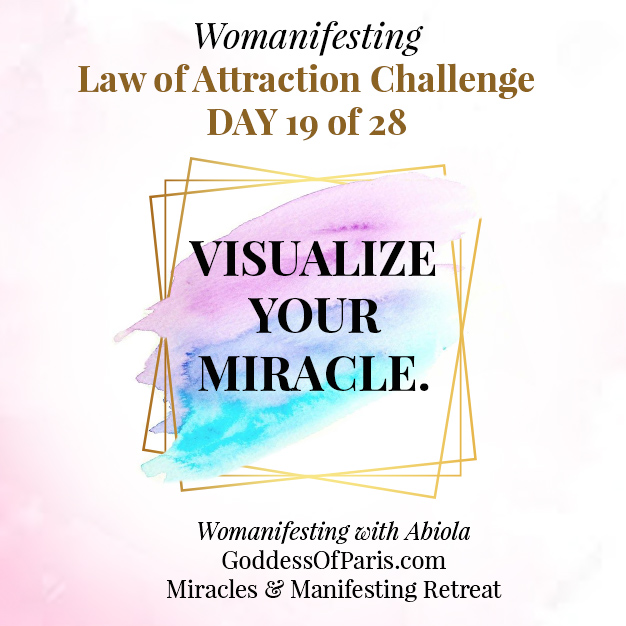 ---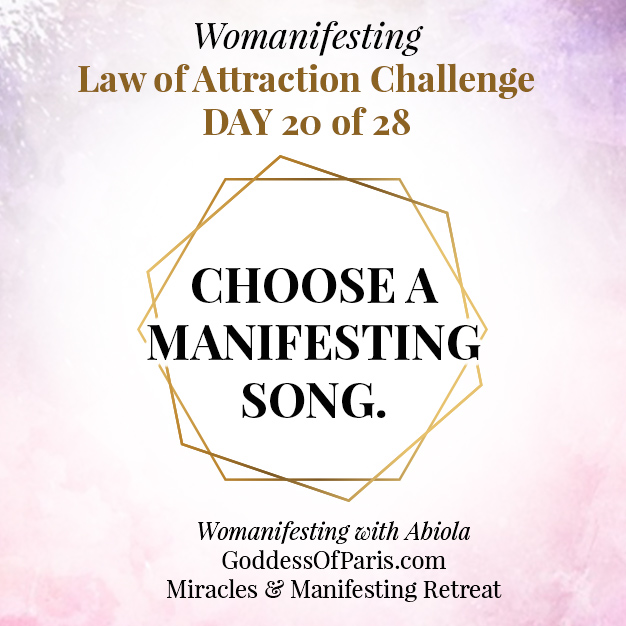 ---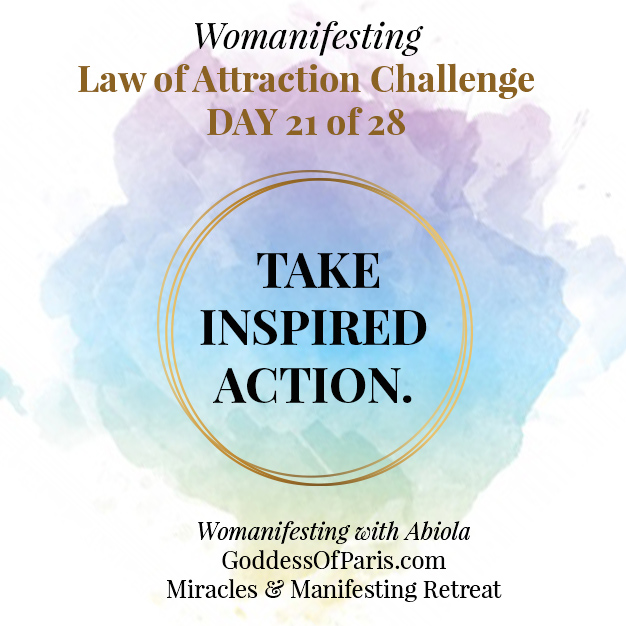 ---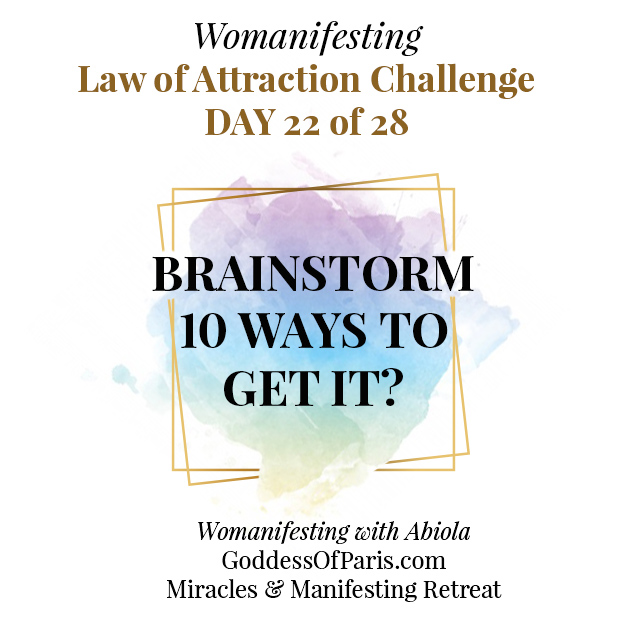 ---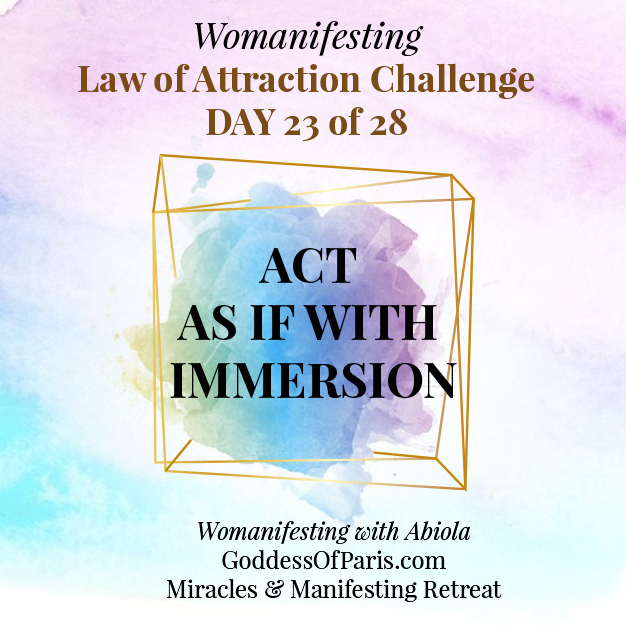 ---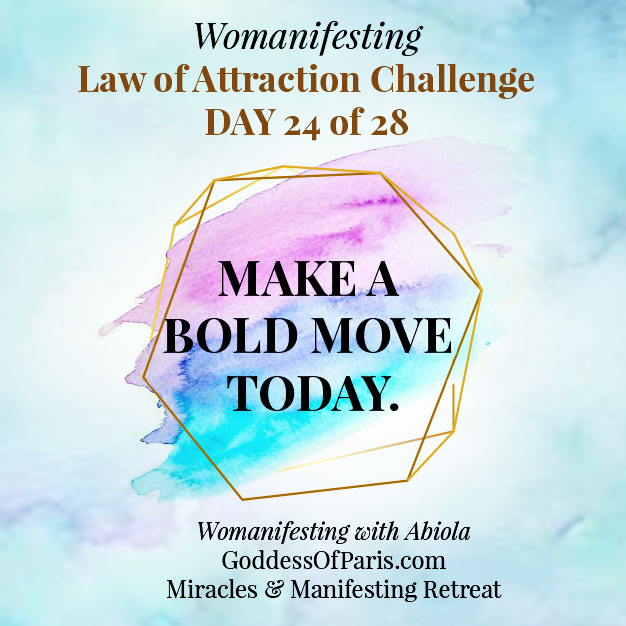 ---
Law of Attraction Challenge & Steps