What do you desire? Manifestation begins with your desires.  
So again, what do you WANT?
Let's get clear about what you really want to create in this Law of Attraction Challenge. What do you want to co-create?
::::Join me for Manifesting March, Manifesting March is a month-long focus on manifesting your miracles and desires.
::::The Goddess of Paris! Miracles and Manifesting Law of Attraction Retreat will be powerful. Join us at GoddessOfParis.com
Watch!
The Power of Desire & the Law of Attraction
What do you DESIRE?
What do you want to MANIFEST?
Desire is a FORCE multiplier.
Call it in.
Think of everything you have already manifested.
You are a FORCE OF NATURE.
So what do you want?
What are you birthing, creating, Womanifesting?
Let's SPEAK it into existence. What do you want?
YPE IT BELOW and let's BELIEVE.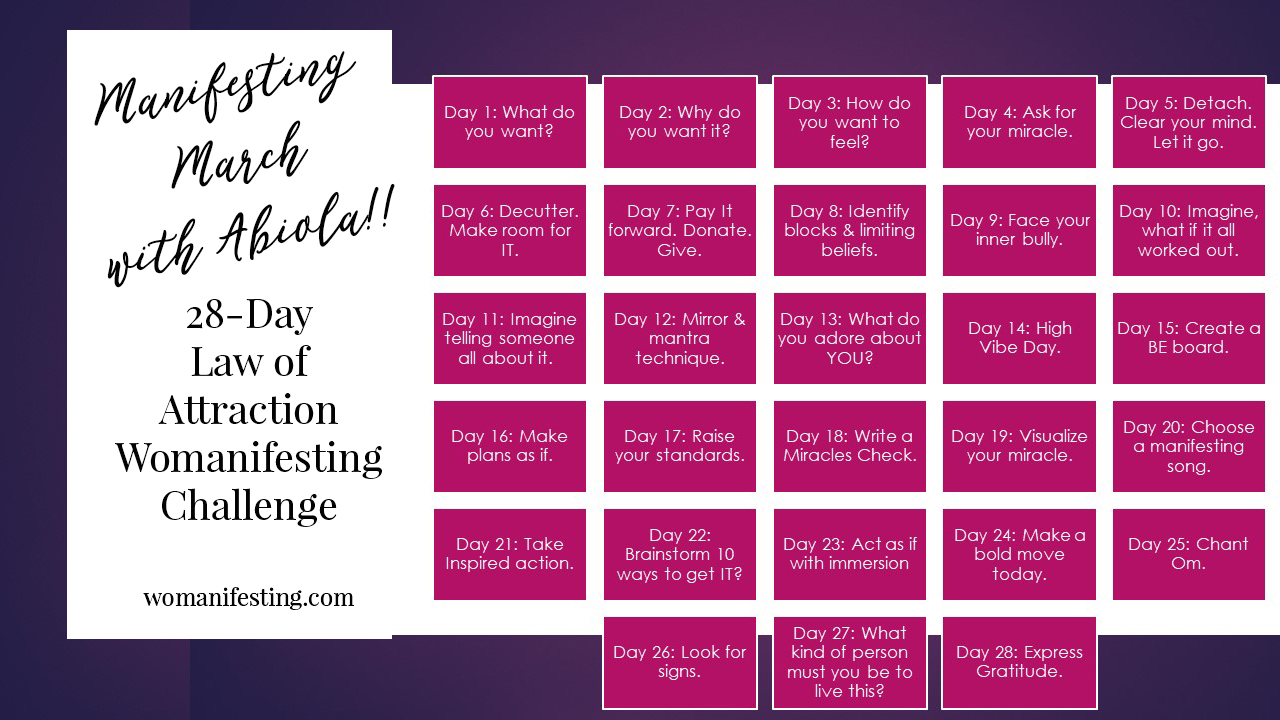 ---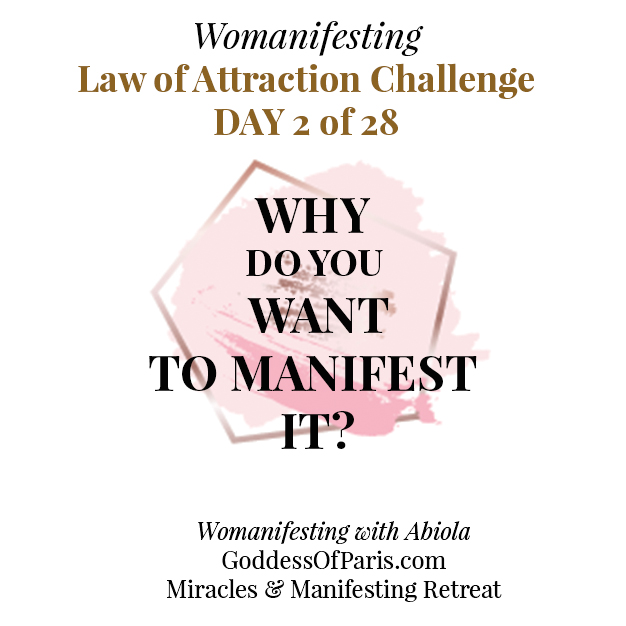 ---