Women's empowerment blog For Harriet presents a panel for Women's History Month on Self Development… If you need a boost of motivation then you should watch the video conference below.



Hey Goddess,
In case you missed it, last night I was a part of For Harriet's virtual panel on women, success and personal development. We had some Mercury-in-Retrograde personality glitches but inspiration was definitely in the air. What a super powered woman-energy group…
The discussion was hosted by personality Lisa Nicole Bell.
My fellow goddess panelists were journalist Rhonesha Byng and business coach Cheryl Pullins.
Good stuff!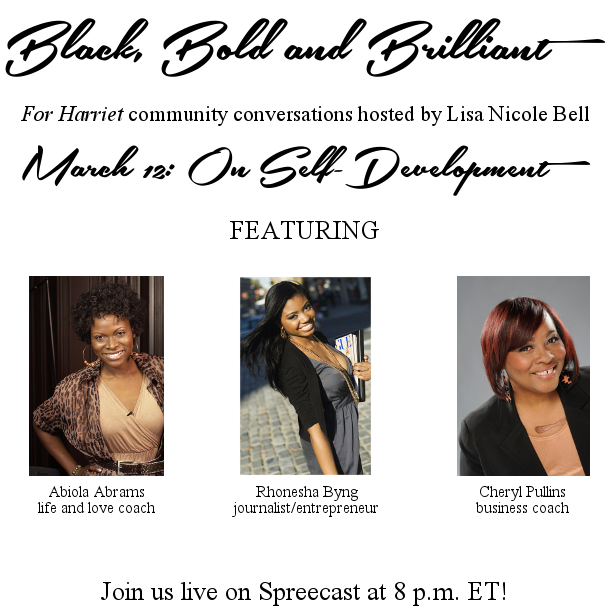 If you can't see the video player below, click here to watch on Spreecast.

—
More Passionate Living!