Trauma: noun
1. A serious injury or shock to the body, as from violence or an accident.
2. An emotional wound or shock that creates substantial, lasting damage to the psychological development of a person, often leading to neurosis.
3. An event or situation that causes great distress and disruption.
-Free Dictionary
 Hey Lovies!
The year of love and passion continues with "Abiola's Love Class." This is an exciting new weekly love lesson column and course over at Mommy Noire. I am thrilled to collaborate with them. Mommy Noire is a sister site to Madame Noire and Bossip. It's a blog that targets African American moms but all are welcome — so see you there.
You may have noticed that we are in transition over here. Yup! The times they are a'changing. The Passionista Playbook blog at AbiolaTV.com is becoming LoveUniversity.us. We'll be known as "Abiola's Love U" for short. More on what this means soon.
Here's the scoop on Love School at Mommy Noire:
Love Class is in session!
This incarnation of Abiola's Love School is a weekly column for Mommy Noire written by Passionate Living Coach Abiola (me!) featuring advice (including what not to do) in the areas of love, sex, dating, relationships and self worth. Each weekly column will include homework, resources and actionable steps. Whoo hoo!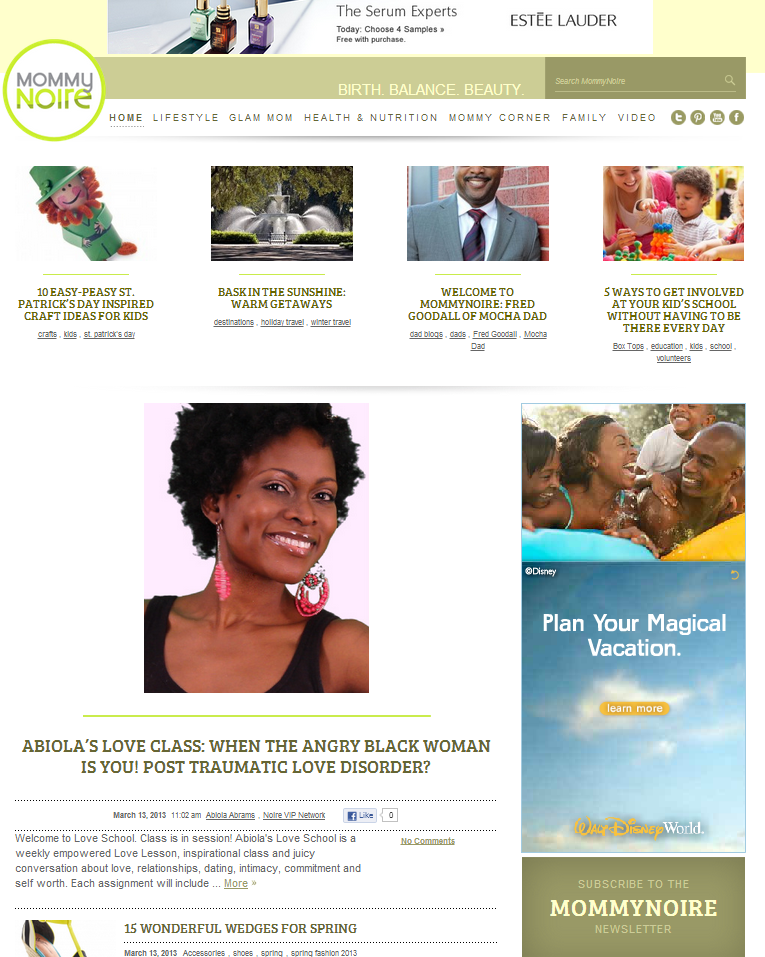 After you finish reading this week's Love Lesson at MommyNoire.com…
This Week's #LoveClass Homework:
You may want to form a Love School Playgroup with your friends to do these assignments. Take 5 deep, cleansing breaths to get centered and begin. Complete these questions in a notebook.
1. What love traumas am I carrying around? Who am I still a "victim" of? How is this manifesting in my daily life?
2. Who would I be if this traumatic love event had never happened to me?
3. Because it is too painful I avoid feeling… This affects my life when…
4. If I released this pain and feeling of victimization I might…
5. The kind of love I deserve is…
Healing Affirmation: "I am worth loving."
Love Class Week #1 Resource Videos:
Is this you? "Drama Queen Intervention"
Need a boost? "Bad Day Interrupted"
What dark love energy looks like: "PTLD in Love"
Read more at http://mommynoire.com/21205/abiolas-love-class-when-the-angry-black-woman-is-you-post-traumatic-love-disorder/#wO64Lv1eik5swckw.99
—
More Passionate Living!