Oh the weather outside is frightful; But the fire is so delightful. And since we've no place to go; Let it snow, let it snow, let it snow…

Happy Holidays, my Passionate Ones!
It's time to celebrate and enjoy the season with your loved ones. I know from your emails that many of you have had a rocky time. Let's take in the lessons and know that the only way to go from here is up. It's about finding your passion in your life, career, family and creativity and learning how to share the happiness, joy, fun and simple pleasures.
This gift list includes good books, self care products, eats, sensual items and accessories. These items are perfect for that special someone, your favorite BFF or yourself… Please take the time to visit our friends and sponsors. These items were chosen with care just for you. Oh– and if you don't see what you're looking for on this list, don't despair. Other holiday gift guides to follow.
2012 was about transformation, growth, evolution and going to the next level. If this year was a little bumpy for you, we're celebrating your glorious and magical successes in advance!

Passionate About Giving Back
Heart of Haiti Warrior Horn Bracelet, $58.00.
Thank you to the Heart of Haiti project for sending me this gorgeous handmade Warrior Horn Bracelet made of cow horn. Anyone who knows me knows that I am obsessed with wrist wear, and I will be wearing this bracelet often. It's not only beautiful but it was made with love and positive energy. I feel it!
Natural disasters are unpreventable but they become even more heart-wrenching when they hit areas that already have a high degree of suffering. This lifestyle blog and everything that I write is about Living with Passion. Earlier this year, Oprah Winfrey introduced a new interview with actor Sean Penn on her OWN show "Oprah's Next Chapter" where he spoke passionately about Heart of Haiti and the "Trade Not Aid" work that they do to change the economy of this country.
In NYC, we recently suffered the ravages of Hurricane Sandy. Here's how to help when natural disasters strike.
Passionate About Fitness
Pink BFB x FE Kettlebells, $45.00 to $85.00.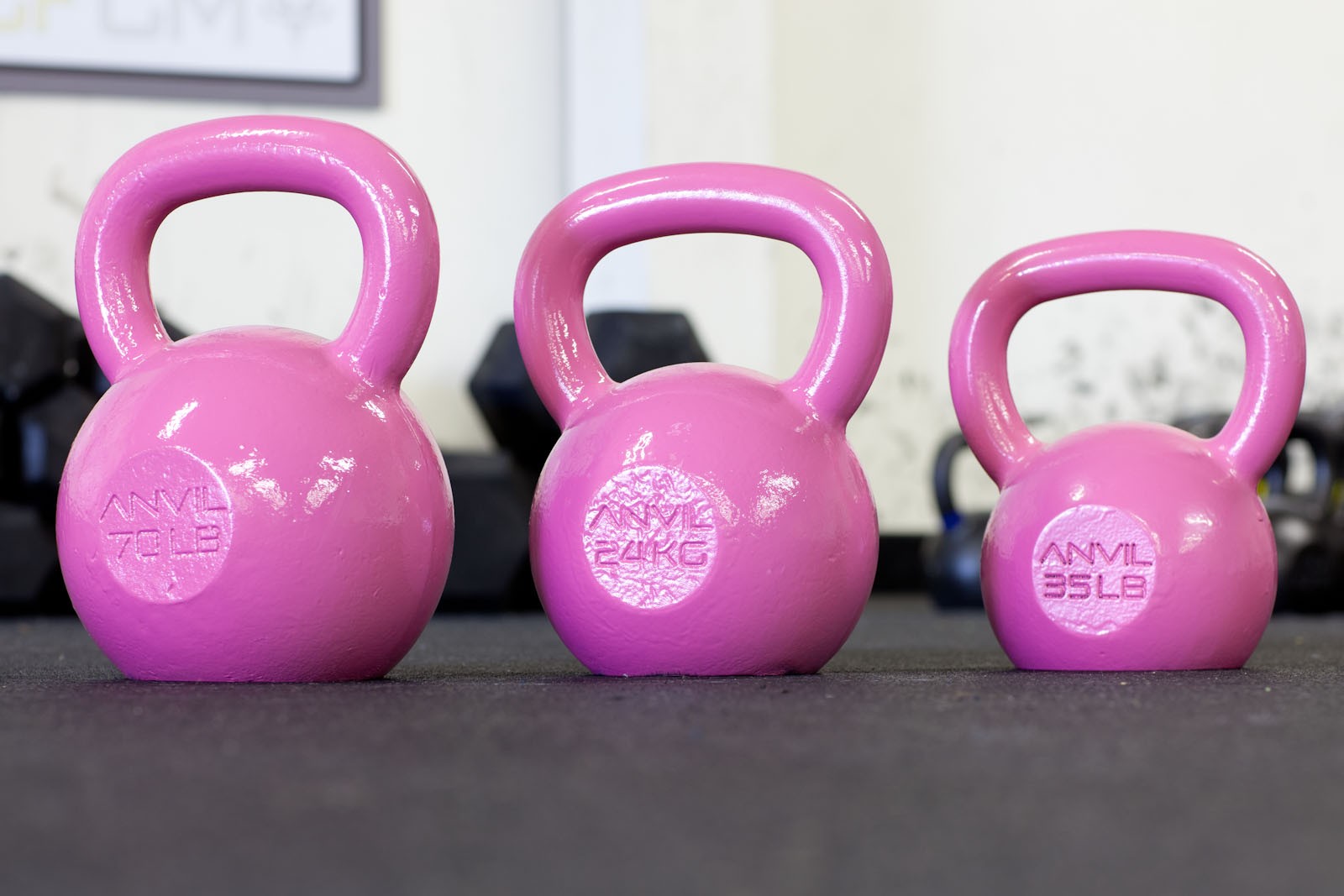 Buy here.
Kettlebells are my favorite workout tool! These pink BFB x FE kettlebells have been created to benefit the Barbells for Boobs charity.
A portion of each sale will be donated back to the Barbells for Boobs organization as a result of this purchase. BARBELLS FOR BOOBS ® is a 501(c)3 non-profit breast cancer organization whose mission is to provide funding through the MAMMOGRAMS IN ACTION ® GRANT PROGRAM for qualified low-income and uninsured women and men who need screening and/or diagnostic procedures in the prevention of breast cancer.
Passionate About Pleasure
LELO Pleasure Sets.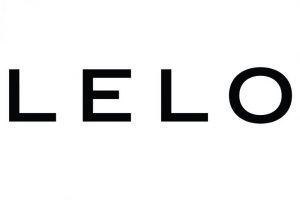 Now available at LELO.com are the Dare Me and Indulge Me Pleasure Sets,
hand-picked selections of premium LELO bestsellers combined to offer you two distinct experiences in your search for a spicier time. For couples seeking a touch of fantasy, the 
Dare Me Pleasure Set
 contains the Sensua Suede Whip and the Etherea Silk Cuffs that can be combined to add risqué restraint to your repertoire, while the addition of LUNA Beads™ Noir can make things even more fantastic with enticing for her as the crescendo builds.
Meanwhile, the 
Indulge Me Pleasure Set
 offers a romantic rendezvous of a more fulfilling nature, combining the Intima Silk Blindfold and Tantra Feather Teaser to sensually stir the senses, while wearable couples' massager NOA™ can be employed for truly bar-raising intimate time.
Both Dare Me and Indulge Me are being offered in gorgeous new gift packaging that will no doubt be just as treasured as the items within. Each Pleasure Set features an outer sleeve that bears a reproduction of an original hand-sketched drawing in either purple or grey, covering a stylishly bound black gift box.
Indulge Me Pleasure Gift Set, $179.00.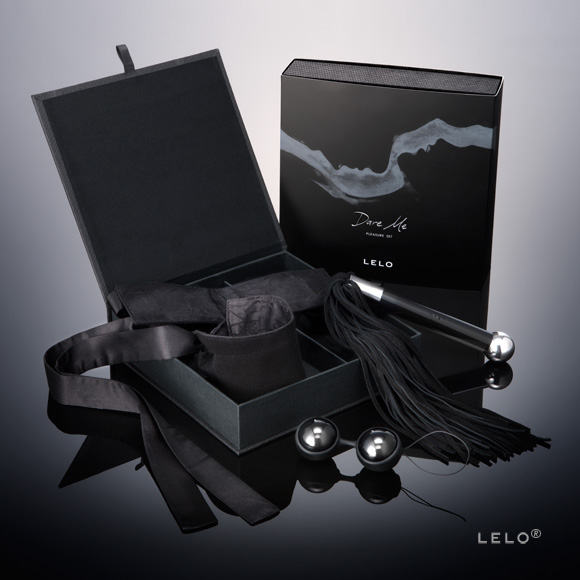 Indulge your senses to their fullest with this most luxurious pleasure set by LELO. Combining the Intima Silk Blindfold with Tantra Feather Teaser you will take your passions to the most insatiable heights, teasing out pleasure before sharing sensations with the Noa™ Couples' Massager that brings pleasure to both partners.
Indulge Me Contents: Noa™ (Waterproof, USB-Rechargeable Silicone Couples' Massager with 6 modes), Intima Silk Blindfold (100% Silk), Tantra Feather Teaser (Down-feathers with metal/acrylic handle), Gift Card, Satin Storage Pouch.
Dare Me Pleasure Gift Set, $119.00.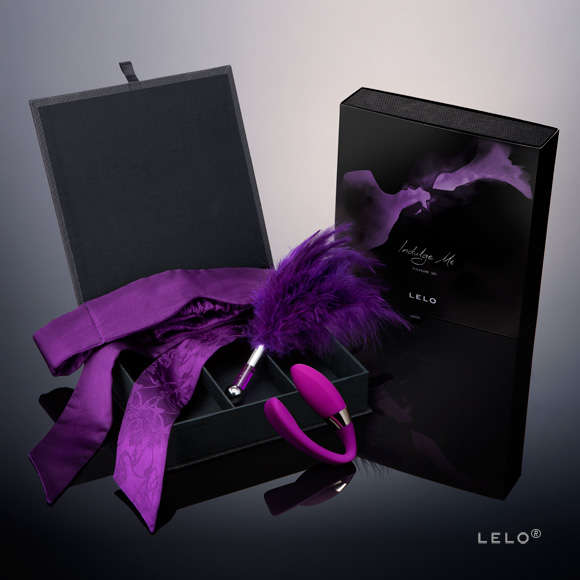 Dare to explore your ultimate fantasies with this sensual pleasure set by LELO. Including the soft-tasseled Sensua Suede Whip and Etherea Silk Cuffs, you can add an even more exciting dimension to foreplay with Luna Beads™ Noir.
Dare Me Contents: Luna Beads™ Noir (2 x Premium Ben Wa Balls (28g) with Silicone Harness), Etherea Silk Cuffs (100% Silk and Suede restraints) and Sensua Suede Whip (Soft tassels with metal/acrylic handle), Gift Card, Satin Storage Pouch.
Passionate About Wellness
Rembrandt Intense Stain, $19.99.
Earlier this year, my blog partners at Glam Media partnered with Rembrandt Intense Stain Toothpaste for an exclusive spa party for a select group of bloggers. We headed over to the Townhouse Spa in NYC. Townhouse Spa is located at 39 West 56th Street between 5th and 6th Avenues. I had an incredible pedicure but I was late so no mani until I return. However, the red velvet mini cupcakes and cocktails were worth me temporarily breaking my dietary plan.
Later, I tested the Rembrandt Intense Stain strips and I was hooked. They are now a permanent part of my beauty regimen.
Passionate About Wine
Simply Naked Wines, $8.00 and up.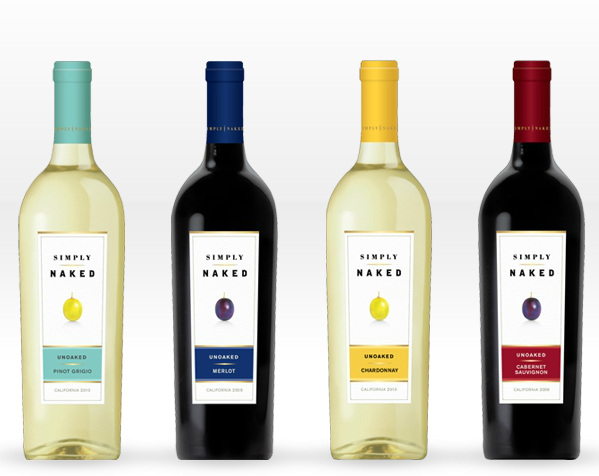 A recent survey from Simply Naked Wines revealed some blush-worthy results about the nation's wine drinkers. Respondents named wine as their drink-of-choice for date night, with 49 percent of young wine-drinkers saying that flirting is more fun with a glass of vino in-hand.
In fact, when it comes to romance, survey says more than half of wine drinkers like to sip the sexy beverage when feeling "in the mood," while two thirds go as far to say they like to enjoy a glass either before or after getting intimate.
Passionate About Spirit
Spirit Junkie by Gabrielle Bernstein.
Spiritual guru Gabrielle Bernstein is the renowned author of Spirit Junkie: A Radical Road to Self-Love and Miracles
, Add More Ing to Your Life: A Hip Guide to Happiness
, and a new inspirational Hay House CD called Medidating: Meditations for Fearless Romance
. Gabby has spoken at TED and is building an incredible community with Her Future, but this is the first time that she is entering the love, dating and relationship space. Gabby has been very frank in her memoirs about her own personal love lessons and history.
We've spoken here at "The Passionista Playbook" about love affirmations but not mediation; so we welcome this wonderful approach called MediDating — Meditations for Dating. I loved being introduced to Gabby's method for manifesting better relationships. Her incredible spiritual lectures are based on her interpretation of  "A Course In Miracles" and her foreword is written by light worker Marianne Williamson.
It was wonderful to bask in Gabby's super positive energy. She even invited me into her Zen Den where she shared her favorite things from her vision board to her Isabel Marant sneakers.
Wishes Fulfilled Book & Audio by Wayne Dyer.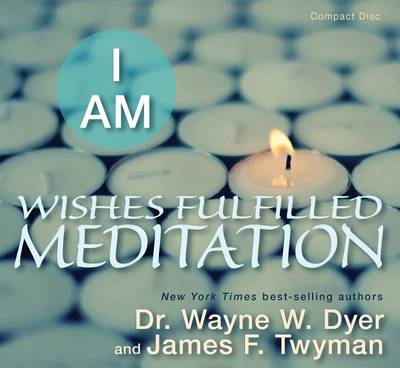 Over the years there have been many books that have made an impact on me, but few that have changed the way I do things by the time I close the back cover. "Wishes Fulfilled" by Dr. Wayne Dyer has joined the ranks of my favorites.
"Wishes Fulfilled" introduces readers to the art of manifestation– making things happen in your life. The book helps us to identify the self-destructive thinking and behavior that limits our ability to achieve our dreams. Before we ever begin our journey to having our wishes fulfilled, Dr. Dyer introduces us to our higher self and highest self. The key to being able to manifest the wishes you have for yourself is to understand that God dwells within you. Therefore, you have the power of God at your disposal. This concept, he calls the "I AM".
Passionate About DIY
Tomboy Tools Pink Diamond Tool Kit, $129.00.
Co-founded by Janet Rickstrew and Mary Tatum, Tomboy Tools provides hands-on education and high-quality, ergonomic tools designed especially for women, by women.
I know, I know. We poo-poo pink tools and the word "tomboy" isn't exactly politically correct. Tools don't have to be pink to work for women. However, I LOVE that this tool kit has everything I need and it's aesthetically pleasing. To each her own!
Pink Diamond Tool Kit Contents: Pink Tool Box with a Black Carrying Tray, 13 oz. Magnetic Head Hammer, Multi-Bit Ratchet Screwdriver, 25′ Fractional Tape Measure, Quick Changing Utility Knife, Mini Hacksaw, Torpedo Level, Needle Nose Pliers, Slip Joint Pliers, Mini Pry Bar, Rubber Grip Gloves, CE Certified Safety Glasses, Picture Hanging Set, Pink Suede Tool Belt, Knee Pads, Carpenter's Pencil, and Sanding Block.
Passionate About Food
So, What Can I Eat Now? Gluten-Free, Dairy-Free Cookbook.
This cookbook is a life saver!
I have always been lactose intolerant as well as having issues with wheat but the rest of my food allergies seem to switch on and off at odd and random times. This usually means hives which I have at times in reaction to shellfish/seafood (my favorite food) and peanuts. With regular fish I am generally fine and it's best for me to cook for myself because unfortunately most restaurant foods have cross-contamination.
Passionate About Good Reads
Bethenny Frankel's Skinnydipping in paperback.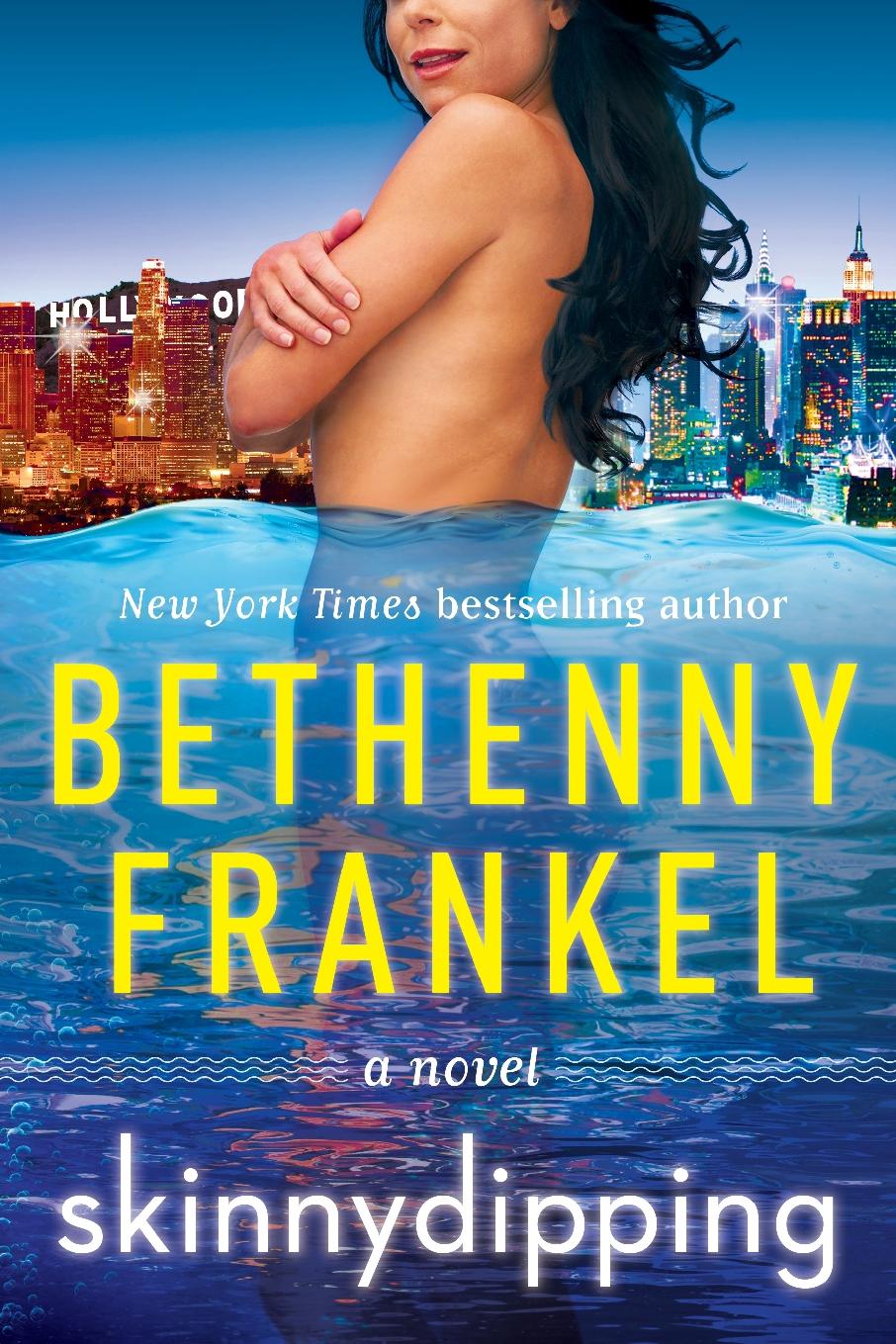 Buy here.
The perfect guilty pleasure novel, Skinnydipping is the sexy and hilarious story of Faith Brightstone, an aspiring actress just out of college, who moves to LA determined to have it all – a job on the most popular TV show, a beach house in Malibu, and a gorgeous producer boyfriend. But when Hollywood hands her a gig as a glorified servant, a role that has more to do with T&A than acting, and a dead-end relationship, Faith decides she's had enough of La La Land and moves back to New York with just a suitcase and her dog.
Fans will love the thrilling highs, and cringe-worthy lows of Bethenny's first shaky steps into adulthood. While the book is a novel, there is no doubt that the voice is Bethenny, with her trademark honesty, letting us in on her funniest stories and juiciest secrets over a few cocktails.  With the paperback edition just out, Skinnydipping will make the perfect stocking stuffer for all your girlfriends.
Passionate About Love
Love in a Carry-on Bag by Sadeqa Johnson.
Sadeqa Johnson's LOVE IN A CARRY-ON BAG just received the USA Best Book Award for African-American fiction and was hailed by Ebony.com as "this summer's hottest read." Sadeqa is a former PR manager, meditation teacher, motivational blogger and happy wife. She shares her personal long distance relationship tips after our interview here.
Raging Blue by Renee Daniel Flagler.
My prolific writer girlfriend Renee Daniel Flagler is back with a new book! You know that when it comes to fiction, Renee never disappoints. When I hit the road with Renee for her Divas of Literature Tour I learned that she is as fun as her books.
Here, we discuss "Raging Blue," her newest juicy novel.
Passionate About Dare
Dare: A Love Story by Abiola Abrams (me!).
Buy here.
My debut novel Dare is back! Dare is the love story of Maya Gayle Hope, a woman trying to find her one true love — and her self. Part rock-n-roll, part hip hop glam, part satire, anyone who has tried to recreate herself as an adult will relate to Maya's story. I wrote this novel as I was recovering from a devastating breakup.
Dare was published in December 2007/January 2008 and was JUST republished by Simon and Schuster in conjunction with WalMart.
Passionate About Hair
Mahogany Naturals Leave In Conditioner, $22.96.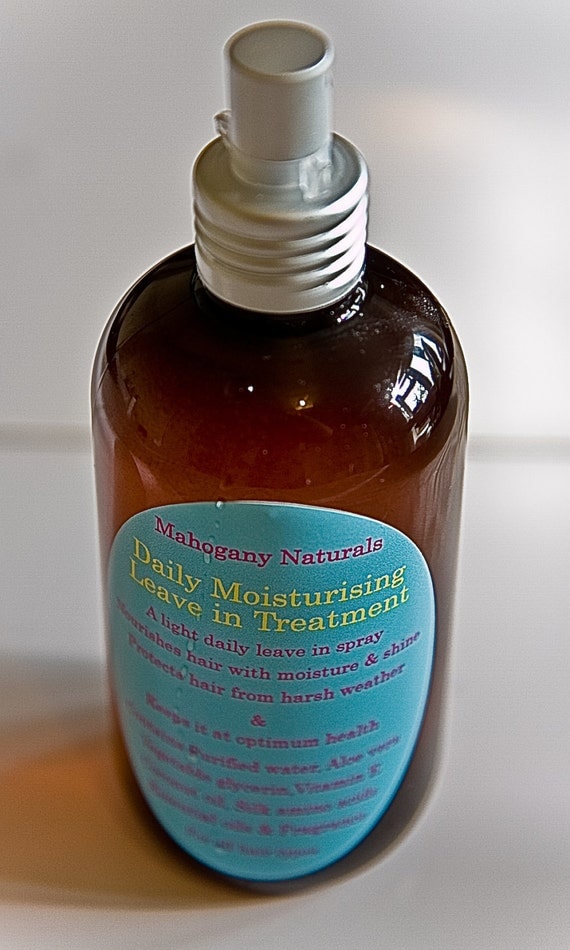 This is one of my faves! It's a British product that I wish was available in my local NYC beauty supply. It really is a goddess-send. This is a light, very moisturizing daily leave in spray that nourishes hair  and protects from harsh weather. It also helps repair damaged weak hair strands and hair follicles.
If you have curly hair then this is for you!
Lovable Treasures Hair Jewelry, $7 and up.
The beautiful artisan Adana Collins has a gorgeous Etsy shop to showcase her beaded and coiled dreadlock jewelry and other creations. Yup, she made those cool blue and yellow earrings — and all of the other goodies here. I love that's she's living her passion and providing such gorgeous  looks for the rest of us as well.
I interviewed Adana HERE to talk beads, beauty and magic!

—
Happy Holidays — 
More Juicy Goodness!
And big thanks to our friends at BlogDash!