Sadeqa Johnson's LOVE IN A CARRY-ON BAG just received the USA Best Book Award for African-American fiction and was hailed by Ebony.com as "this summer's hottest read." Sadeqa is a former PR manager, meditation teacher, motivational blogger and happy wife. She shares her personal long distance relationship tips after our interview below.

Abiola: Congrats on your debut novel Sadeqa! Tell me about your book, "Love in a Carry-On Bag."
Sadeqa Johnson: I like to say that my novel is a cross between the movies Love Jones and Mo Better Blues.
When I set out to write Love in a Carry-On Bag it was with the intention of creating the next unforgettable black love story that will stay with readers long after the last page is turned.
Love in a Carry-on Bag is a story that begs the question, can a long distance relationship really survive?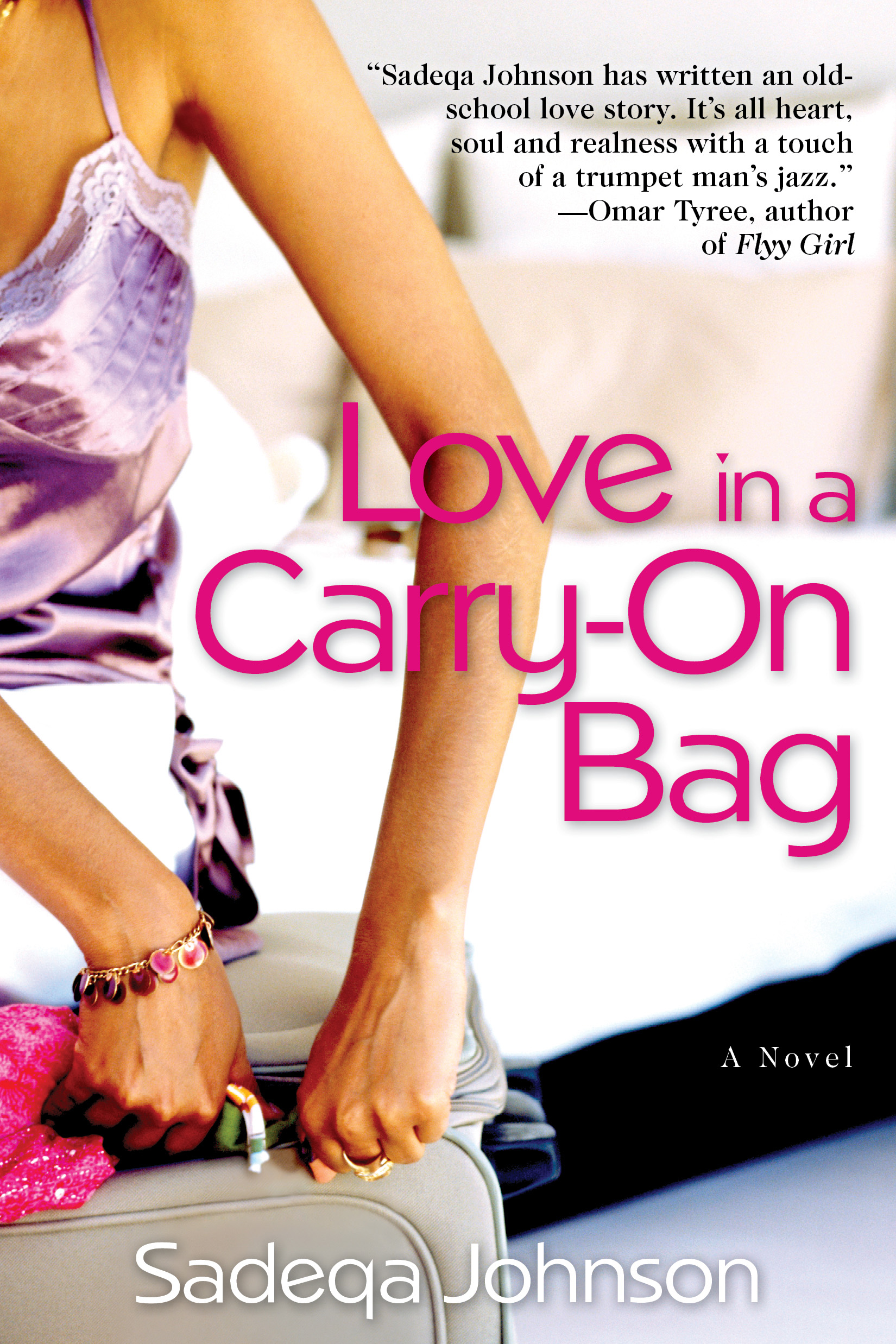 Abiola: As a passionate living and relationship coach, the LDR question comes up often. Below is an advice video vlog that I made on the subject, but it's not necessarily the fully evolved advice I'd give today.
What is the story of the book? I love a good romance. The main character's name is Erica and…
Sadeqa: Erica Shaw spends her week babysitting the country's bestselling authors for one of the top publishing companies in New York City. But on Friday nights she escapes to DC, where her sexy-lipped musician boyfriend, Warren Prince, works and performs.
Their connection is fierce, and the couple promises to never miss a weekend together. But when real life walks in—an overbearing father, an alcoholic mother, office politics, and a lucrative job contract—the couple start unraveling at the seam. Tempers flare, violence breaks, while new lovers eagerly wait in the wings—to claim both of them.
Abiola: What inspired you to write this book?
Sadeqa: I was inspired to write Love in a Carry-on Bag by my husband, Glenn. We started our romance in a long distance love affair. He was from D.C., living in Philadelphia. I was from Philadelphia, living in New York City. The highs and lows of only being together seventy-two hours per week was heart wrenching, but also hot, sexy and intoxicating.
The intensity of that experience drove me to write the story of Erica and Warren. Erica and her mother have a unique relationship seeped in a lot of childhood pain. I drew from my own relationship with my mother, and was able to take Erica's journey beyond.
Prior to writing full time, and staying home to raise our three children, I worked as a publicity manager for a major publishing house. This gave me a lot of juice to use for Erica's work life while highlighting how difficult it is to manage it all; long distance relationship, family and getting ahead in the corporate sector.
Abiola: Your inspirational personal love story with your hubbie is just as interesting as the one in the book. We'll have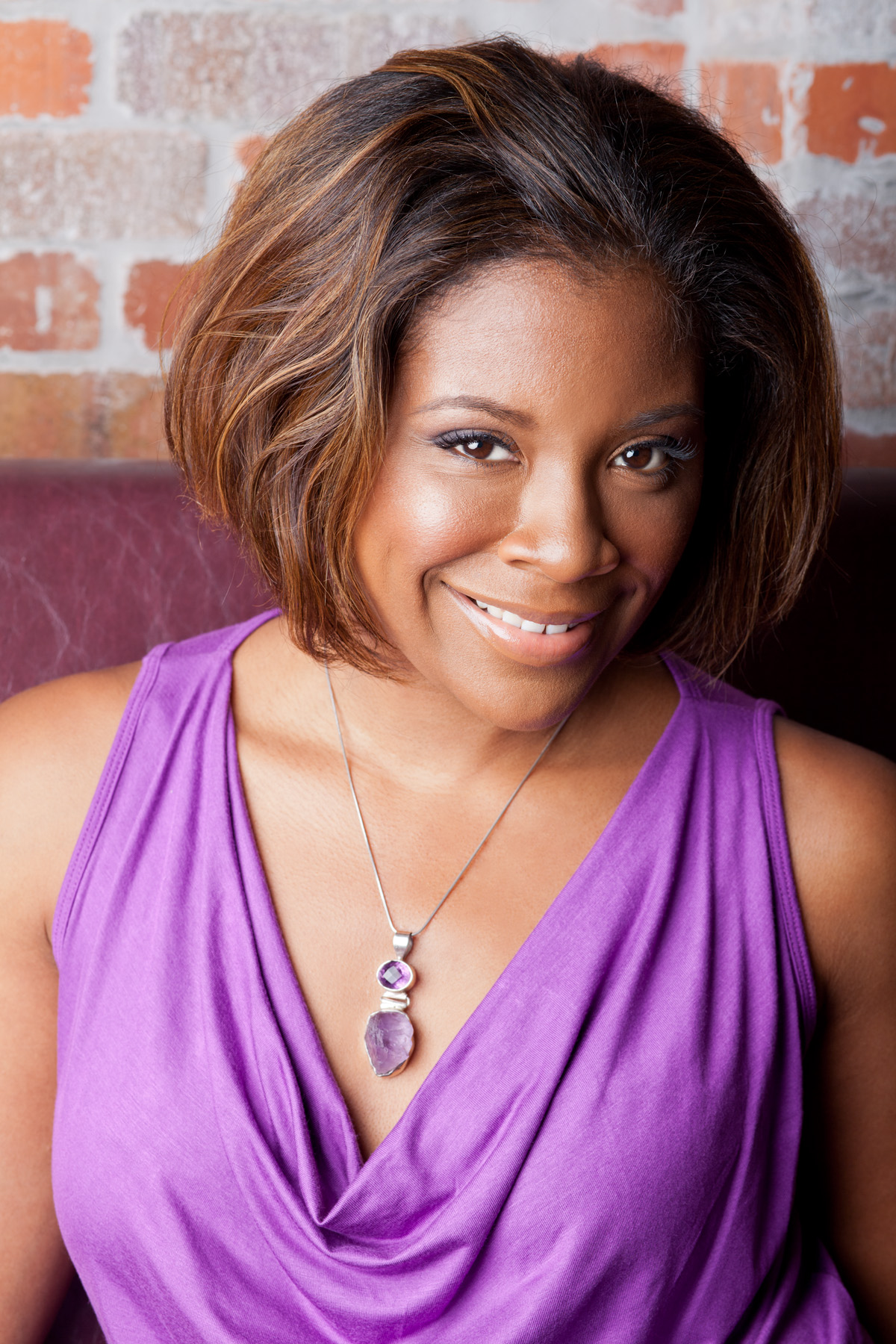 to double date some time. Please tell us more.
Sadeqa: We met the summer of 95', when I still felt cool enough to wear cut off shorts and my Daddy's v-neck white tee, hair long and loose and very little make-up.  Glenn was from D.C. living in Philly.  I was from Philly living in New York, and I just loved the sound of his D.C. drawl as it entered my ears when he called me baby.  Even now, seventeen years later, three kids, two businesses, and a home, when he calls me baby it curls through my insides and vibrates down to my toes.
Our long distance affair started after we met at a summer waitressing job, and our friendship grew without much effort.  I call it an affair because although monogamous, every weekend was like Valentine's, my birthday and a child's Christmas morning rolled into one.
My roommates thought I was crazy as I waltz through our Harlem brownstone preparing for his visits, modeling different wardrobe changes so that I would have my look just right.  Hair pressed, nails done, areas waxed and lips lined and shining. I was the keep it moving let's explore everything type, he was a sit by the fire and relax man, and after a little tug and pull we found our rhythm.
The anticipation of being together on the weekends only made each encounter storybook and brand new.  I stayed drunk off the mere smell of his skin, the way his mind moved, and protected by his laughter that could light up any room.  
I floated through Friday night, giggled on Saturday and cried my heart out on Sunday when he stood in the doorway of my apartment clutching his weekend duffle.  I hated the thought of living another five days without him, but I would and I did for three lovely years.
Abiola: Do you have any long distance love advice tips?
Sadeqa: Yes, glad you asked, Abiola…
Sadeqa's "Make It Work" Long Distance Advice Tips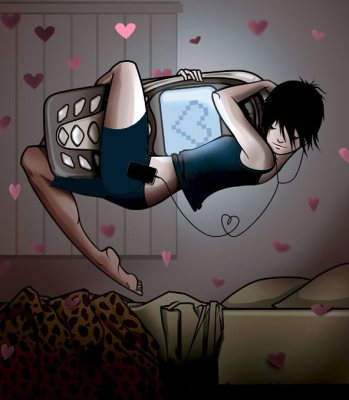 1. When traveling to see your beau, always plan for traffic.  
Believe it or not, traffic is the best excuse to refresh lip gloss, perfume and eye shadow.  I've even been known to change whole outfits while sitting in a jam.
2. Make dinner reservations for a half hour later than your expected time.  
Let's face it, things happen when you see each other after spending a week or two apart and sometimes controlling yourself is beyond your control.  So give yourself some wiggle room, if you know what I mean.
3. Be spontaneous.  
Time together is sparse and there isn't much time to squabble.  Be flexible and go with the flow.
4. Enjoy the downtime and cuddle.
Don't show up with an itinerary and try to cram in a weeks worth of activities in 72 hours.  Remember the prize is being with you, the activity secondary.
5. Pack extra underwear and something suitable for work on Monday.
I know you said you were only staying until Sunday night but once the connection happen it's hard to tear yourself away.  Prepare to wake before dawn and bustle back to your city and to work on time sporting your weekend glow.
6. Leave a sexy note behind and some of your perfume on his pillow so that he'll have something to remember you by until next time.
You May Also Enjoy
Should You Elope? Keeping Your Wedding Secret 
Women and Depression: A Mental Health Resource List + Video
Vegan "Meats: "Pass the Tofurky! Best Vegetarian 'Meat' Alternatives
Should You Date Someone with Children? Dating an Instant Family
Proposal Ideas for the Love of Your Life! 7 Creative Ways to Pop the Question