What's in your food?
Does @McDonalds use real potatoes in their fries and hash browns? Ask them now and @mention me @abiolaTV. You know I want to know too!
Confession: My mom says that when I was a toddler I wouldn't eat solid food. She took me to the doctor and he said I would at some point. Then someone gave me fries — and that's all I would eat! By the way, this is a sponsored post but my fab opinions are all my own. Find out what's up with @McDonalds fries here.
Have more questions? Keeping reading.
Send to them to @McDonalds and cc me…
 Hello Love,
Okay, we've asked McDonalds about their chicken and beef… but here's the one that really concerns me as a vegetarian and recovering fry addict. What's up with the potatoes?
Potatoes and apple pies are my airport go-to's if there is a McDonalds. And the other day I lent my sister Damali a scarf and when I got it back it smelled like McD's fries because she's a superfan too. I just know that smell anywhere. I used to think that they secretly pipe it into the air!
Here's what McDonalds has to say on the matter:
"We use several varieties of potatoes, including the Russet Burbank, Ranger Russet, Umatilla Russet and the Shepody — varieties that are known to fry up crisp on the outside and fluffy on the inside. Want to learn more about how we make our fries? Check out how we prepare them."
Q: Do you add any type of flavor when preparing your fries?
"Yes. When our suppliers partially fry our cut potatoes, they use an oil blend that contains beef flavoring. This ensures the great-tasting and recognizable flavor we all love about our World Famous Fries. The fries are finally seasoned with salt after they're cooked in our kitchens and served hot to you."
::::Okay. Good to know!
::::Find the full nutritional information and the ingredients list here.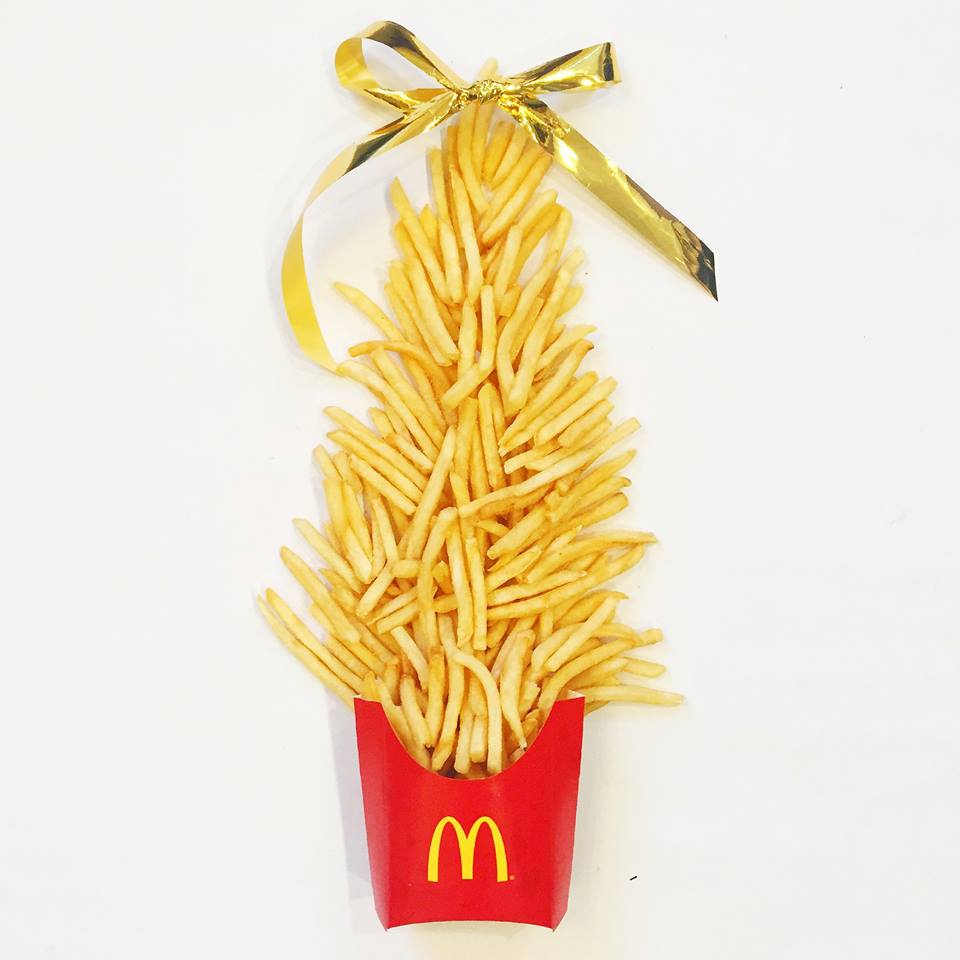 ---
French Fry Recipe: How do they make McDonalds fries taste so good?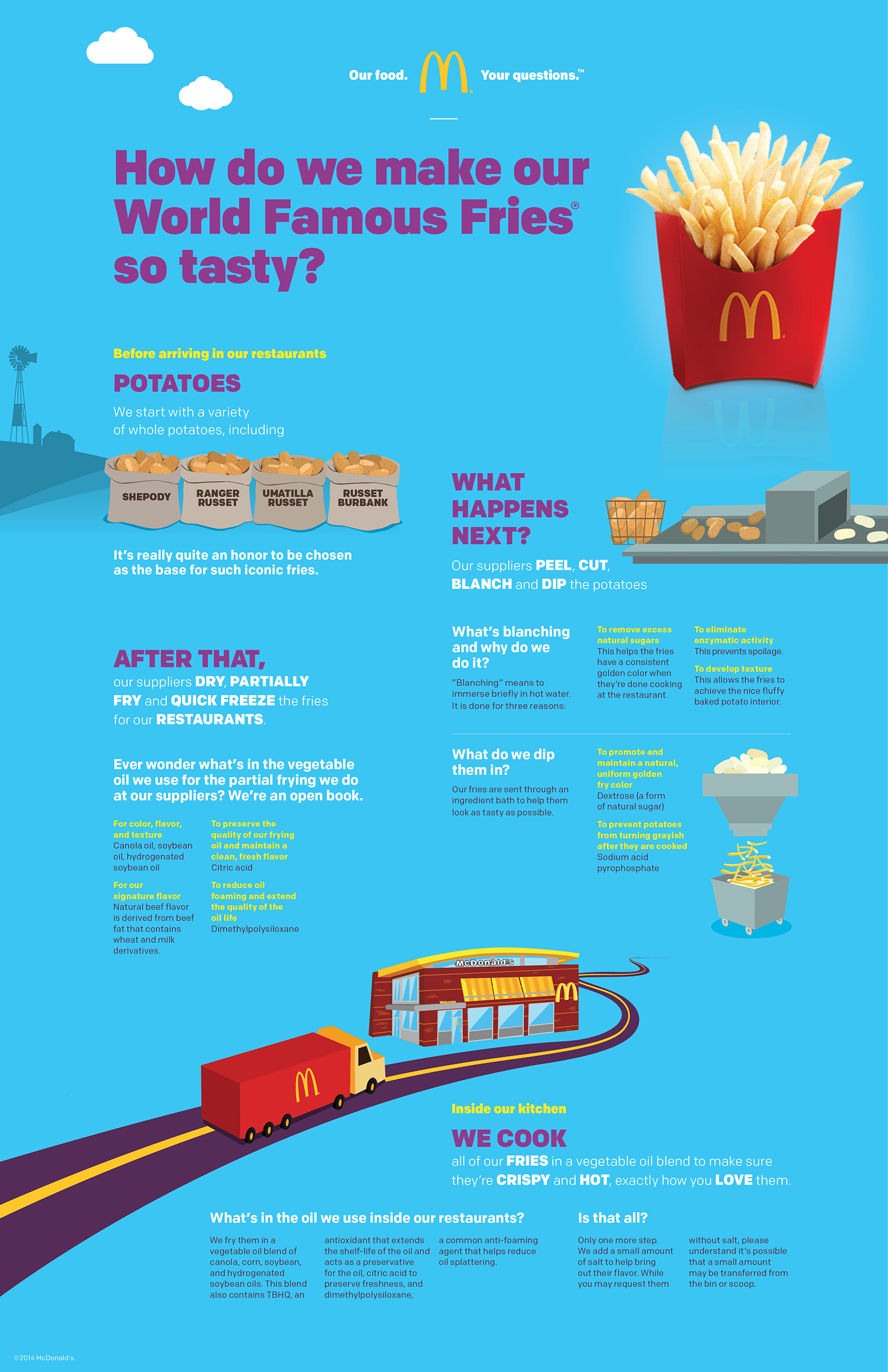 ---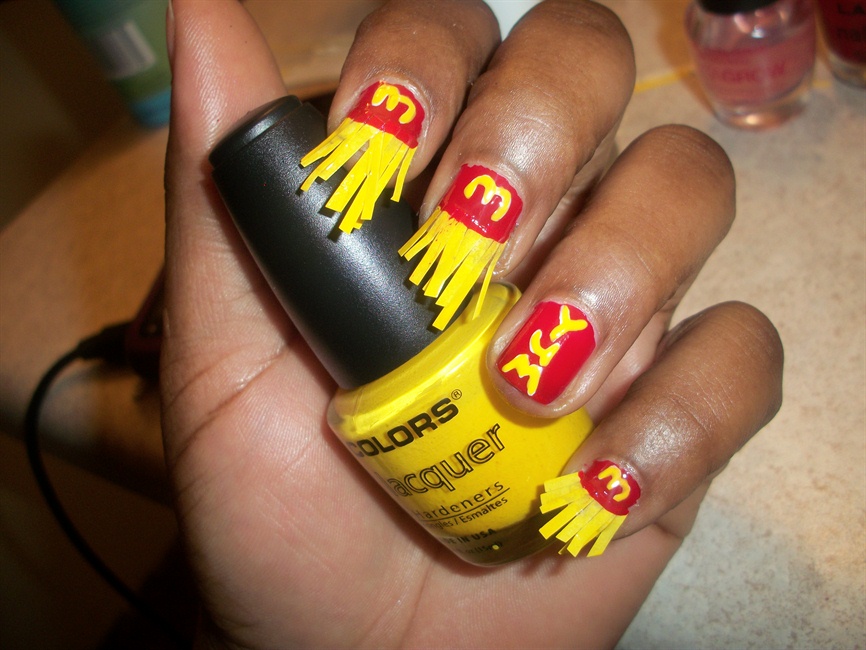 Those aren't my nails, I promise!!
---
---
---

:::::Watch it on YouTube!
---