In case you missed it, I had a powerful spiritpreneur vision board party the other night with some of my most positive friends. I call it a visionary board party.
Here is the replay and I'll be sharing the vision boards of the powerful women involved soon.
I am heading to Ferguson, Missouri to give a an empowerment speech and lead a meditation healing circle for Dr. Martin Luther King, Jr's birthday…



Hello Sacred Bombshell!
I am so honored to share this powerful video session with you. This is about vision board making on steroids. It's only been a couple of days, but there are already positive manifestations from those of us in the video.
The video class stars an amazing Sacred Bombshell Team: (no specific order) Damali Abrams, Patranila Jefferson, Sammy Davis, Tia Johnson, and brief cameos from Yoli Ouiya and Christelyn Karazin.
I will be sharing our vision boards and more in an upcoming post. Stay tuned.

Watch My Vision Board Playgroup Now:

If you can't see the video, click here to watch on YouTube.
---
Sign Up here to download your guide!

 It's Visionary Board Party! Hear US Roar…
We are celebrating 2015 and the launch of my Hear Me Roar Coaching Club. The first program is the Sacred Bombshell Spiritpreneur School launching February 1, 2015. We are going from self-love to self-launch.
>>>If you can't sign up above, click here to sign up and receive your free guide.
---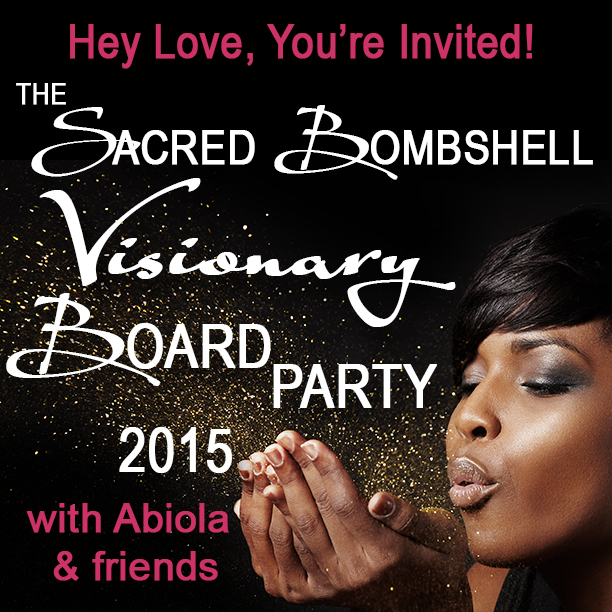 ---