We recently write about the benefits of drinking sweet yoni tea. So, what types of tea should you be drinking? It can be confusing… Of course, nothing here is meant to treat or diagnose any illness or health condition. This is for informational purposes only. Always check with your own health care provider to know what is best for you. 

Hey Sacred Bombshell,
As my regular readers know, I am a tea person. In fact, I've never ever had coffee and neither has my dad. My mom has a tea cabinet. My sister makes her own herbal tea infusions.
There's something sacred for me about drinking a cup of tea. Tea is an integral part of my life and my own personal self-care rituals. The daily types of tea in my stash may include green tea, yerba mate, pu-erh tea with cinnamon and lemon and peppermint tea.
In addition to being an invigorating pick-me-up, it has the versatility of a comforting beverage that can cool you down during the summer and provide warmth in the winter. Furthermore, a soothing cup of herbal tea has tons of helpful benefits for your body, according to a recent Reader's Digest's article.
Tea's Overall Benefits
As health conscious people look for drink alternatives that are natural, the herbal tea industry is steadily turning out new combinations, often referred to as fusions.
Since tea presents plenty of positive habits and results, more and more people continue to develop a liking for the brew. So much so, that in countries like my parents' Guyana and Britain, citizens begin drinking as early as five years old and close to half of its population consume several cups a day. Other than having soap opera-themed and chat-based online games, Gala Bingo published an infographic on the subject entitled 'Fifty Shades of Earl Grey'. The article highlights almost a quarter of Brits start at the age of 5 and like my family and me, drink five or more cups of tea every day.
Meanwhile, we Americans are still coffee folks. Still, this fondness for tea isn't only limited to British citizens. Considering its worldwide popularity, people have long been brewing different concoctions for both health and healing purposes. The wide-ranging advantages of tea shouldn't come as a surprise. And with that, here are the types of tea you should drink along with its astonishing health benefits.

Fat Burning Teas?
With proper exercise and the right eating habits, oolong tea triggers enzymes that cut triglycerides – great for those who want to burn unwanted fat effectively. Additionally, it contains niacin, which is an effective way to detoxify the body, as well as antioxidants that prevent tooth decay.
Heart Friendly Teas
Though it's one of the highly caffeinated types, a cup of black tea has enough thearubigins and theaflavins to lower your cholesterol levels. Also, consuming three or more per day may reduce the risk of stroke.
Disease Prevention Teas
Green and white teas are excellent sources of catechins, an antioxidant that may help fight cancer. Drinking these regularly decreases the probability of cardiovascular diseases by up to 10%, based on an Oxford University research.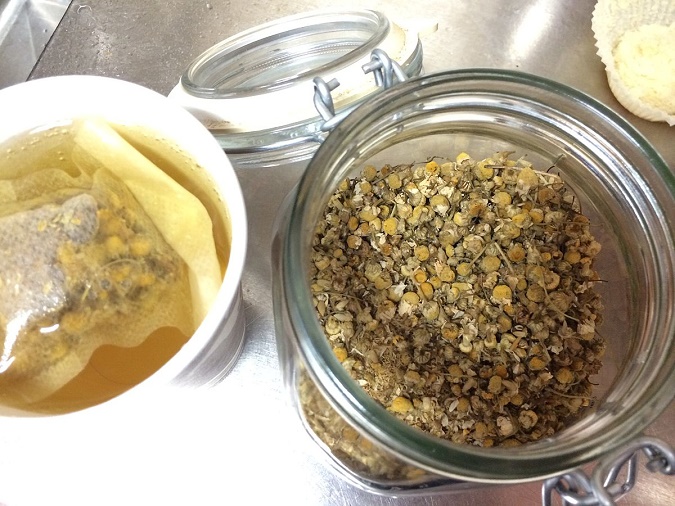 Chamomile, on the other hand, also may help stunt cancer growth, as well as prevents some side effects of diabetes.
Immunity Boosting Teas
Lemon ginger tea is like your trusted Swiss army knife, as not only does it have zingiber (native to Southeast Asia, China, the Indian Subcontinent, and New Guinea), it also includes immune-boosting composites such as limonene (a molecule that is found in high levels in lemons) and pectin. This makes a cup of lemon ginger tea one of the most effective ways to deal with different bacterial infections. It may even kill microorganisms linked to salmonella!
Herbal Teas 411
The fact is that not all herbal tea is actually made with tea leaves. Many of the fusions on the market today forego use of camelia sinensis in the blend and use any number of other herbs. In addition to tea leaves, various blends may contain chamomile, thornberry, licorice root, and any number of other herbs that are understood to contain nutrients and minerals that are good for the body in some manner.
Even simple items that are found in the kitchen pantry are used as an herbal tea. Combining two teaspoons of apple cider vinegar with a teaspoon of clover honey makes one very yummy and popular fusion. By adding these ingredients to a mug of hot water, a tasty drink is created that is understood to be an excellent energy booster. Dried peppermint leaves may also be used to create a tea that many believe is a perfect remedy for an upset stomach or a sore throat.
Depending on the combination of herbs contained in the herbal tea, it is possible to buy fusions that are purported to help with insomnia, improve weakening eyesight and (as mentioned above) even aid in healthy weight loss. A qualified herbalist can provide you with information about what types of tea you should be drinking and which herbs are best for any particular health complaint you have.
Of course, the real test for many goddesses comes when you taste the herbal tea. No matter what the health benefits may be, chances are you will not continue to drink the fusion if it does not satisfy the taste buds. Fortunately, there are a wide variety of teas on the market today, each with their own distinctive flavor. Try out several that you think you would like. Chances are you will find a couple that will be right for you.