Join me in Bali for the Abundance Pray Love Mindset Reset Retreat!
What is your SELF actually worth? What kind of life do you DESIRE? How large do you want your life to BE?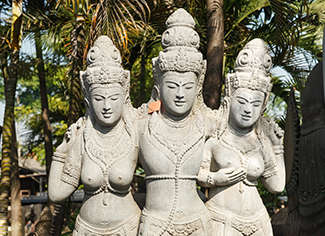 Hey Goddess,
This is so exciting.
I had a dream of being in Bali with an incredible group of goddesses, releasing abundance blocks, and manifesting the greatness that is our birthright.
And so I created it!
Introducing The Abundance Pray Love Goddess Retreat, a mindset reset for enlightened women.
We have such a transformational experience planned for you– at one of the best resorts in Asia. In addition to powerful coaching sessions, you will be working with Balinese healers with daily yoga and organic yummy healthy meals.
You will not be the same woman after this beautiful, healing law of attraction journey. If you want something different, you have to do something different. To create the Abundance Pray Love Retreat, I've partnered with Australian healer Medyhne to create a seismic shift in the Teutonic plates. YES!
Affirm it, my beautiful sister.
You are ready. You are unstoppable. This is your time now. Someday is now.
Let's do this…
DO WHAT? SACRED ALCHEMY. Raise the vibration of your life.
>>>>CLICK HERE to learn more on our Abundance Pray Love Bali info page.
Spaces are limited — and I don't want you to miss out.
Head over to AbundancePrayLove.com right now.
"Incantation: God's wealth circulates in my life. God's wealth flows to me in AVALANCHES of abundance. All my needs, desires, and goals are met INSTANTANEOUSLY by infinite intelligence. And I give thanks for ALL of my good now and for ALL of God's riches, for I am ONE with GOD, and GOD is everything!" ~Tony Robbins
About the Bali Goddess Retreat: Watch!
Sacred abundance is your birthright. Stepping into your greatness includes owning your desires, facing your shadow and welcoming abundance into your life.
You should also watch…
[
YouTube Link
]
[CLICK HERE for more info on the Bali Empowerment Retreat for Women]
---