Sugar and Spice Press categorizes this juicy new book "Here's to Hounds" as interracial romance. Keshia says, "The world has changed but mainstream romance is still considered to be white on white action. Until I see women openly reading the interracial writing world's 'Fifty Shades of Grey' then I won't stop writing."
We haven't had a chance to read her work but we're sure it ROCKS and wanted to show some support to the fabulous author.
Keshia Robertson is definitely a personality people will be talking about as we go forward. She believes in herself and is creating her own destiny. Her specialty is spicy and fun storytelling. Work it, Miss Keshia!
We salute this Sacred Bombshell for making her mark. She is beautiful inside and out…
Greetings Gorgeous Ones,
I received the following email from an author who I'm sure we'll be hearing from…
Hey Abiola,
This is Keshia from the acrushaday blog. I have a book, "Here's to Hound Dogs," coming out October 4th. You inspired me to find my inner goddess and now bombshell and I'd love to have the opportunity to inspire you as well through my romance book writing though I'm 24 and one of the youngest writing romance today.

Sincerely,
Keshia Robertson
My schedule is pretty insane right now but something made me want to share her story. I'm so proud of her.

The Talk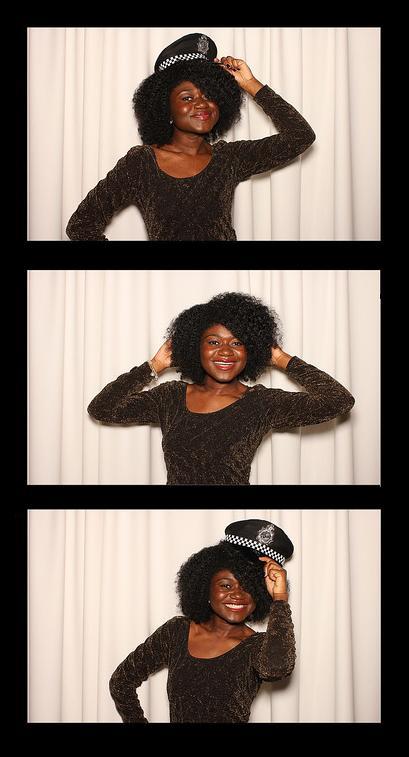 Abiola: So Sacred Bombshell Keshia, congratulations on being a young and published writer. I am really proud of you. How did you find your inner goddess and rise into your shine?
Keshia: After years of low self-esteem I found your website and downloaded the "Affirmations For All of Us" recording to my iPod and listened to them. It literally saved my self-esteem and helped me build a strong foundation for my confidence.
Abiola: That's amazing! You really have me tearing up right now. I really appreciate you sharing that because that's exactly why I do what I do. Thank you for being honest about your journey, Keshia.
You write romance, so I know that you have many juicy tidbits to share. What can a reader learn from you about love?
Keshia: As I heard from the original creator of "Think like a Man" 'Love is an energy.' It is something that never disappears from one's life so no matter what you are going to get someone to love.
Abiola: Yes, yes, yes! Beautiful. That's exactly what I teach. So, what advice can you give young women about dating?
Keshia: Advice that I would give to young women would be to find your demographic aka the guys who will like, date, and marry you and befriend them first before dating. See who his friends are and make sure that they are good people as well since 'birds of a feather flock together."
Abiola: Okay, so please share: when did you decide to become a published author?
Keshia: I decided to become an author because of a youth group supervisor who explained what being a novelist meant. He said a story of how his friend was a novelist and that it was hard to do but satisfying work.
Abiola: And you took it and ran with it. Now here we are discussing your big achievement. Now that you're a certified expert with her own platform, what is your definition of romance?
Keshia: Finding true love is the goal then romance is the journey towards finding true love. Both men and women search for someone they can call their lover but through romance guidelines on how they should act to get their love ones attention.
Abiola: Okay, so here's a question that I know the answer to for me, but other up-and-coming writers will appreciate. For you, what is the best thing about finishing a book?
Keshia: The best thing about finishing a book is the fact that I completed the story of the hero and heroine and now they get to live their fictional lives without complications. In that way I see myself as a marriage counselor. I listen to their problems and make sure that their solutions fit together perfectly.
Abiola: Love it. Who is your personal writing role model, icon, or muse, Keshia?
Keshia: J.K. Rowling is my writing muse because of her story of struggle trying to get her books published but in the end winning over the world. For the musical muse for "Here's To Hound Dogs" my muse was Corinne Bailey Rae's album "The Sea." "I'd Do It All Again" was one of my favorite songs that I based my writing work on. It was the story of a love that was lost but despite the pain the woman would choose to do everything all again to become who they are now.
Abiola: I'm sure that people want to know what the pressures are related to being a romance writer at 24?
Keshia: I think the pressure happens because the current dating habits of men and women do not merge with the love that I create between my characters. Some women are living in fairytales and some women aren't. Being an example of true love and helping women realize that love is what I stand for even on the harder days.
Abiola: Interesting. Please tell us about your background. What did you want to be when you grew up? How did your loved ones react to your big dream?
Keshia: I grew up in suburbs of Toronto in a multicultural neighborhood on the rougher side of town. Instead of going outside a lot other than school I read a lot of books and played with my younger siblings. My first dream was to be a fashion designer but that was axed by my family.
They wanted me to have a more prestigious job as a journalist but instead of reporting stories I wanted to write them. My dad called me into my parents' bedroom while he was watching TV to see a program on J.K. Rowling. I said that I can't go to her level but my dad said you don't have to be on her level. Whatever you do is fine. That was the first time a parent discussed my dream with me but they supported it from the beginning.
Abiola: Great story.Thanks for sharing. What do you do when you feel scared or insecure?
Keshia: I felt scared and insecure when I was climbing the stairs of the CN tower. After hundred flights of stairs I was so tired and beat but every time I got tired I saw the head of my teacher and supervisor I continued on. She kept me going.
Abiola: Just keep going is a powerful mantra. As you know, a Sacred Bombshell is a woman who loves, honors, and cherishes herself, mind, body, and spirit. What makes you a Sacred Bombshell, Miss Keshia?
Keshia: I am a Sacred Bombshell because I know my worth and want to shine in god's glory of my creation. I live life with a shine because I know that the creator took time to make me and He doesn't make any mistakes. I radiate the universe's love for me.
Abiola: YES! What's next for you?
Keshia: After this book I will be focusing on my Canadian Men and my inspired by Asian Drama series. I'm packaging multiple books in both series so am focused on getting the stories ready next year.
People can find me on Twitter @startswithakesh, my website, and facebook. They can get the first book "Just As Good" from <this link>  and they can get my upcoming book "Here's To Hound Dogs" from <this link.>.
---
About Keshia's Newest Book:
The past boomerangs back for a former mistress and dating coach with women problems of his own…
Liana Parker wants back in the dating game after a long hiatus and what better advice than the most controversial article of Flow Magazine, "The Animal Kingdom: Where Does Your Man Fit In?" to guide Liana on her new man search. Instead of a "safe animal" Liana goes for a hound dog. A man she can play with instead of fall for.
Ray Dalton is a superstar dating coach who has scorned one woman too many. During a "surprise" Tell-All interview his spotless reputation disappeared along with his six figure advances. To restart his career, Ray will have to transform the toughest dating case possible into a sex goddess and chronicle her blossoming for the world to see. Instead of the "old maid or 30 year old virgin" he was looking for, he falls for Liana, a woman with a dark secret that will put him on the map again. All he has to do to get his career back is be willing to break Liana's heart and his own.

Click to order it on Amazon!
---
---