Hey Rockstars!
Black Enterprise Magazine has declared May to be Black Blogger Month. They have chosen 20 blogs as the top sites founded by African American bloggers and we made the list! I'm so proud — and excited.
Update: Here's my "Passion Blogger" Video Interview and here's my "Best Blogger" Story.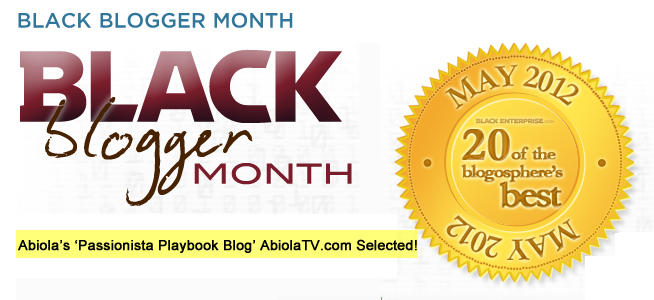 Last night Anslem Samuel and company hosted the Black Enterprise soiree at Jay-Z's revamped and revitalized 40/40 Club. The Ciroc was flowing — and Kristal Mosley, my bestie of iCreateTV.com was snapping her fab and professional pics. My photo diary from her shots is below, after the jump.
It was fun to hang with my peeps like Casey Gane McCalla, Dominga Martin, Nichelle Stephens and Martin Johnson Pratt as well as my fellow award-winning bloggers like Yoli Ouiya, Patrice Williams, Melinda Emerson, Christen Rochon and Slim Jackson.
If you're new here, this blog is called The Passionista Playbook and our focus is Living With Passion: Love, Sex, Dating and Relationships. We are also the home of my award-winning web video series talk show "Kiss and Tell TV."

You can check in daily at BlackEnterprise.com to see who's featured. I'll bring you my interview in a few weeks when I help them to close out the month, but meanwhile you can watch a video preview of what's to come here.
More Pics Here…

You May Also Enjoy