You must see damali's video below! Confession: My sister damali and I share a dirty little secret that I call magazining. We're crazy for paper mags. My mom always had a subscription to Essence and we always had subs to YM, Seventeen, Sassy (heck yeah!) and then Jane. Plus there was always an Elle, Vogue, Glamour or some sort of Fitness or Shape Mag. These images are a permanent part of my brain so be careful what you visually feed yourself. Now my mom gets all of those plus Oprah Magazine, of course. TMI ahead… During my "moon time," nothing makes me feel as good as cocooning with tea and magazines.
My teen room had my own version People Mag's  "50 Most Beautiful People" over my canopy bed. I had every photo Janet Jackson ever took. I used to write letters to Essence and tell them I wanted to be a part of their mag. Now I have a love column there. True story. Whoo hoo for magazining. Below, you can see how the magazine obsession has affected damali's work as a visual artist. Her collages are on view in the exhibition Timehri Transitions at Wilmer Jennings Gallery at Kenkeleba in NYC.
Take it away, damali! -aa
[dropcap]F[/dropcap]or as long as I can remember I have been obsessed with magazines. As a little girl I loved the glossy photos in teen magazines, and the relationship advice that I hoped to one day have an opportunity to implement. Many of the images and articles about weight and beauty helped me to develop some self-esteem issues, which later led me to create collages about their detrimental messages and pursue a career as an artist.
I always vowed that one day I would create a teen magazine for Black girls since the advice about skin and hair never really applied to me. Who knows, one day I still might.

[dropcap]I[/dropcap]n this video I show some magazines from my collection, dating back to the late 80s. But this is only a small portion of my collection, excluding some classics like Madonna's issue of Playboy that I bought on the street in the Village for like five dollars. I also have an extensive collection of Mary J. Blige magazines that requires a separate video altogether.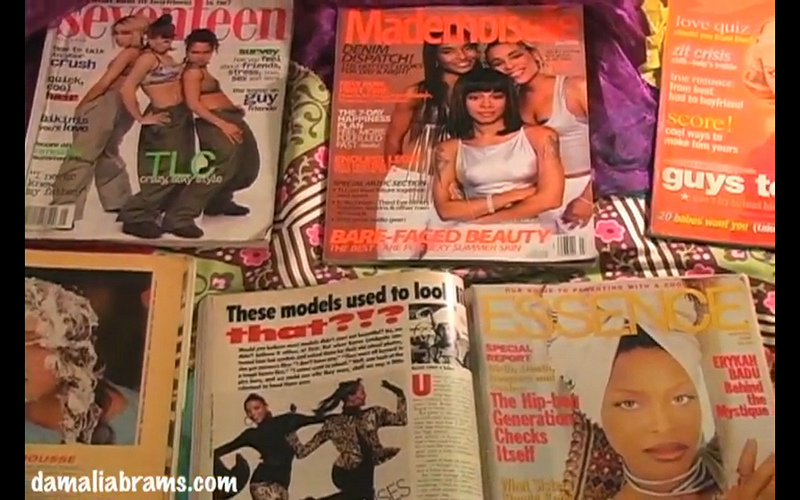 Bonus! Expanding Concepts Photo Diary
Below are two of my collages that are on view in the exhibition Timehri Transitions: Expanding Concepts in Guyana Art at Wilmer Jennings Gallery at Kenkeleba in the East Village of NYC.
-damali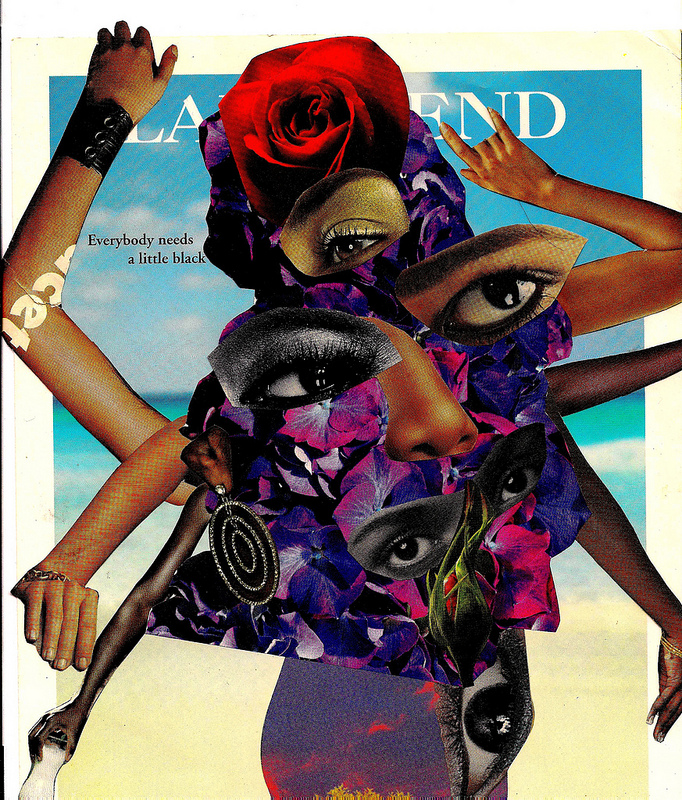 She Who Sees All, damali abrams, 2006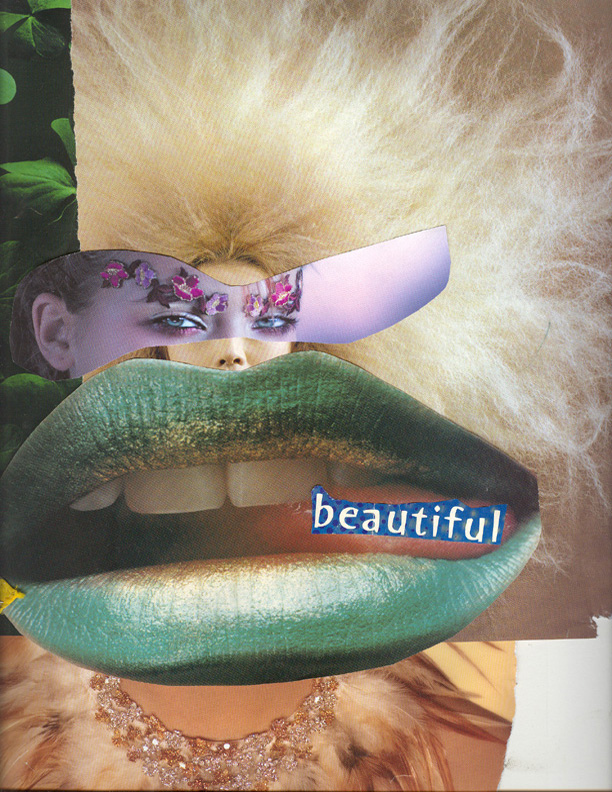 beautiful, damali abrams, 2006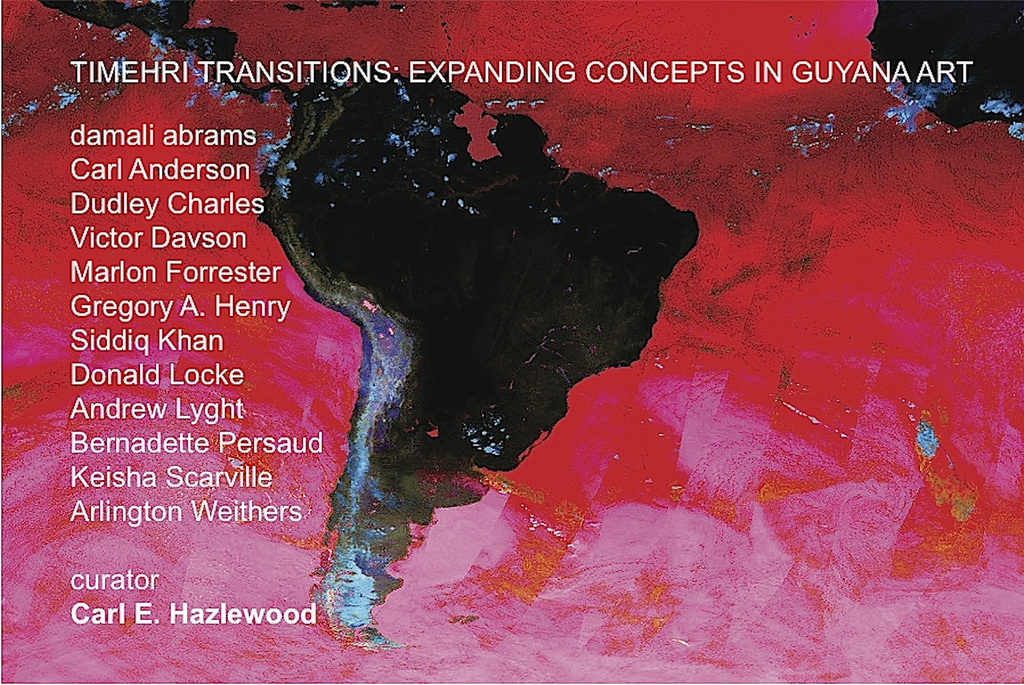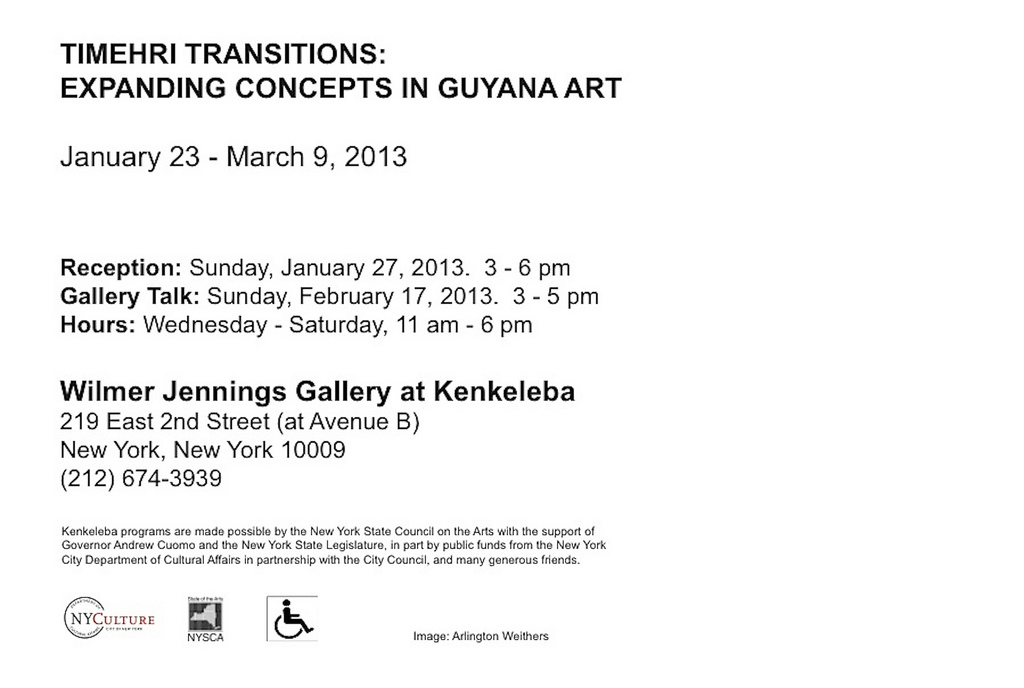 —
Featured Photo Credit: Beyonce Knowles Photo, GQ Magazine Outtake.
—
More Passionate Living!