Personal finance expert Kara Stevens gives us something new to think about. We're taught to save for the bad times, but here she talks about saving for the good times, too. If you can't see Kara's life-changing money advice video below, scroll on down. Kara definitely knows what she's talking about. The featured photo is the newlywed on her wedding day. 

Hey Bombshell,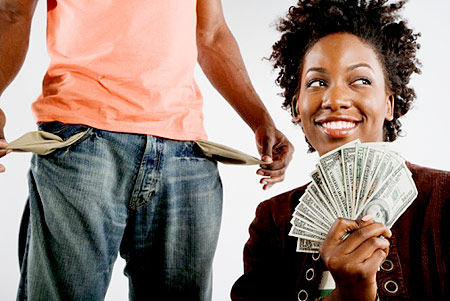 "Always save for a rainy day." "It's better to be safe than sorry." "You never know what will happen."
These are prevalent messages in our society–all reminding us that life is full of unpleasant surprises and we have to be prepared for them. These beliefs also beat home the notion that one of the best tools to rescue us from life's misfortunes is money.
And it is true. Money can buffer the blow of a lost job, property damage, or a failed marriage but that is not the only thing that money is good for.
Money is also a tool for us to use to invest in our pleasure. Money, in other words, should also be saved "for a sunny day." "Saving for a sunny day" is a phrase that I coined to remind myself to plan for and spend for pleasure in my life.
In today's episode of Fab N' Frugal TV, I teach you how to begin "saving for a sunny day" in less than 30 minutes. At the end of the episode, there is, of course, "lifework" for you to complete. 🙂
–Kara
—
More Passionate Living
---