Spiritpreneur Spiritual Selling is a method to selling that I developed for those who hate selling. Selling is a part of any business. Selling is a part of life, really. And yet many Spiritual Entrepreneurs, particularly Spiritual Women Entrepreneurs, don't flourish because we have issues with selling and money blocks.
If you are a woman life coach, healer, creative or expert, then this is for you.
In this free Spiritual Selling Secrets online workshop you'll discover…
Spiritual Sales Secrets of Successful Gurus and Entrepreneurs!
Sell Without Selling: How To Grow Your Business Without Slimy Scripts or Pushy Pitches…
Watch to Learn More About Abiola's Spiritual Selling Webinar

[CLICK HERE TO LEARN MORE ABOUT THE FREE CLASS]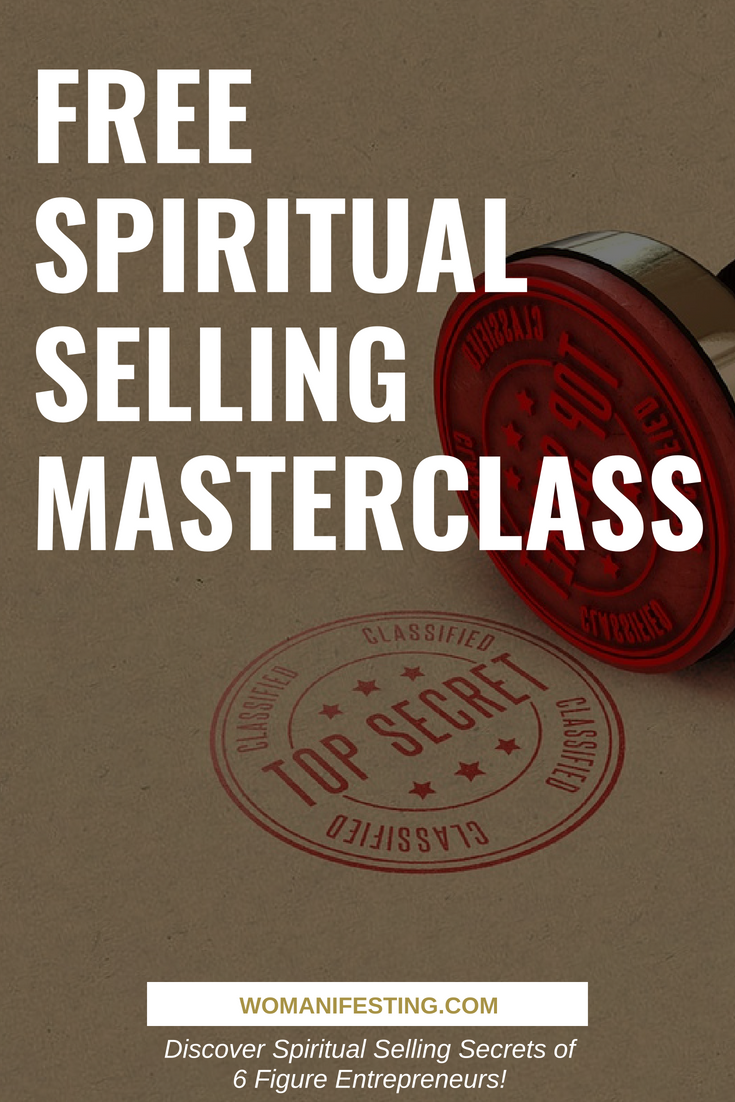 Spiritual Selling Secrets™ Masterclass
Secret #1
Attract Your Soulmate Clients Effortlessly with "Sacred Soul Messaging"
(Even If You're Terrified to Be Seen, Get On Video, Or Put Yourself Out There)
Secret #2
Convert Total Strangers Into Excited Fans And Soulmate Clients When You Sell Without Selling
(Even If You've Never Sold A Thing Before And Hate Selling)
Secret #3
Deliver Total Transformation to Your Clients With The "Raving-Results Strategy"
(Even If You've Worried About Getting Them Results)

About Abiola, Creator of this Free Masterclass
Meet Lifestyle Guru + Master Coach Abiola Abrams
Award-Winning Transformational Spiritpreneur™ Coach, Author, Speaker & Media Personality
You may have seen Abiola Abrams sharing self-worth, spiritual business transformation, and empowerment advice on networks from MTV to the BBC, the Discovery Channel to the CW, on stages from New York City to London, on sites and publications from Match.com and the DailyOm to Paper Magazine and Essence Magazine. Abiola is also the award-winning author of "The Sacred Bombshell Handbook of Self-Love," founder of the Goddess Movement at Womanifesting.com.
Abiola's "Spiritual Selling Secrets" are simply legendary for spiritual entrepreneurs who hate to sell; but need to sell…
Sales are a part of business and life. So how do we sell without being salesly?
Don't miss out on this amazing but limited opportunity!
There are usually only 100 spots for spiritual women entrepreneurs, like you, available. Save your spot by registering now and be part of this very limited web class and learn about the essential knowledge on how to grow your business.