Doctor Phoenyx Austin, M.D. is a fitness specialist and bestselling author of the books, "That's Why We Get Fat" and "If You Love It, It Will Grow." The wellness guru earned her Bachelors in Psychology from the University of Florida and her Doctorate of Medicine (M.D.) from Meharry Medical College. Dr. Phoenyx has been featured in major publications and TV networks from ABC to FOX. Her latest book is "Love Your Hair," a beautiful and inspiring empowerment book for children.

Watch the Lesson!
Warning: There are audio issues on this conversation.
Listen In:
Warning: There are audio issues on this conversation.

[Soundcloud Link]
---
Pin It!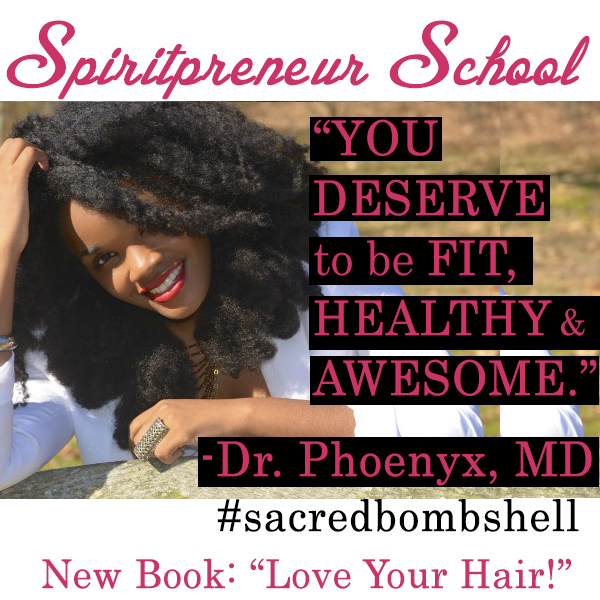 ---
The Dr. Phoenyx Spiritpreneur Library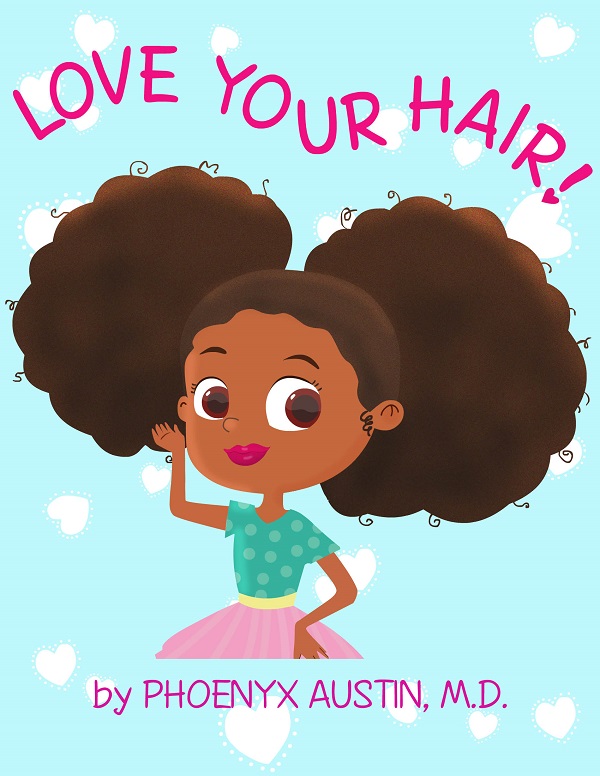 ::::Order the Book: Love Your Hair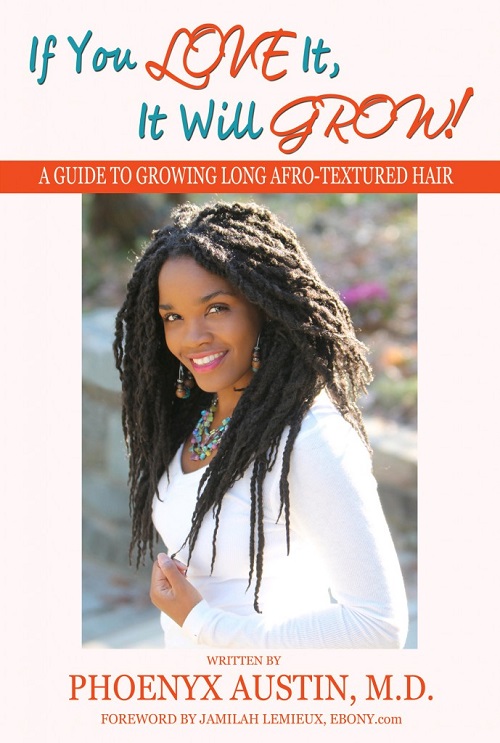 :::Order the Book: If You Love It, It Will Grow: A Guide To Healthy, Beautiful Natural Hair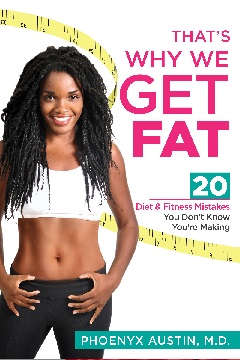 ::::Order the Book: That's Why We Get Fat: 20 Diet & Fitness Mistakes You Don't Know You're Making
---
Here's What We Talk About
Dr. Phoenyx Austin in Spiritpreneur School
Do you have a wo-mantra, affirmation, inspirational quote, or guiding principle that you would like to share?
This series is called Spiritpreneur School, where spirited entrepreneurs connect. Do you feel like you have found your purpose and answered your calling?
What inspired you to do your own thing? How did you get started?
Let's talk about your main current offering. Congrats on the book! Tell us all about it.
What is your hair and fitness story?
Dealing with critics, naysayers and rejection is a part of life. Unfortunately, for some spiritpreneurs, who tend to be highly sensitive, it stops them in their tracks. Have you ever had challenges with dealing with rejection, negative energy, or criticism? If so, how do you deal with someone who doesn't like your ideas or rejects what you have to offer?
One of the reasons that I created  this series is that I've heard many women entrepreneurs or creative people complain about lack of mentorship. With this series, they are being mentored by you and I, and of course, they can go deeper by contracting our services. Are there any mentors you've had who have had a massive impact on what you're doing or who you've become?
What does your current support team look like?
What has been your biggest challenge?
Some heart-centered entrepreneurs and creative people have issues around receiving: money, abundance, getting paid. Do you have any advice to offer in this area?
There are no average days for people doing all you do, but give us a super-quick snapshot of an "average" week for you? What is your business structure and model?
How does business planning work for you? Have you used a Business Plan, Vision Boards, mind maps or other goal-oriented systems? Follow up: How do your clients usually discover you?
What is your north star? What guides you and keeps you going when times get tough and in moments of self doubt?
My last book is named, The Sacred Bombshell Handbook of Self-Love. How did you learn to love yourself?
My next book is named "The Sacred Bombshell Business Bible for Spiritpreneurs." I define a sacred bombshell as a woman who loves, honors, and cherishes herself mind, body, and spirit. Given this definition, what makes you a bombshell?
---
 Catch up on Spiritpreneur School!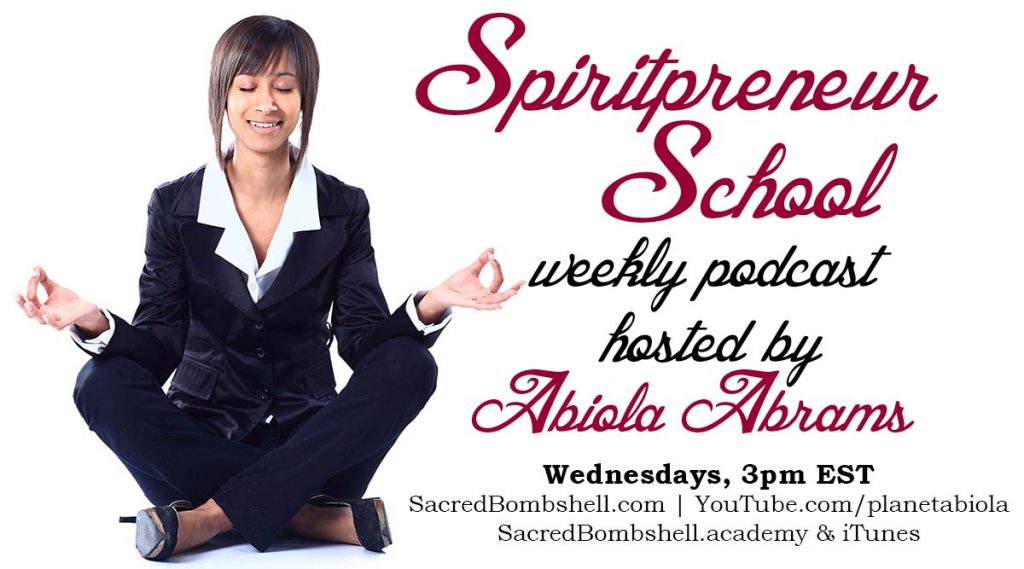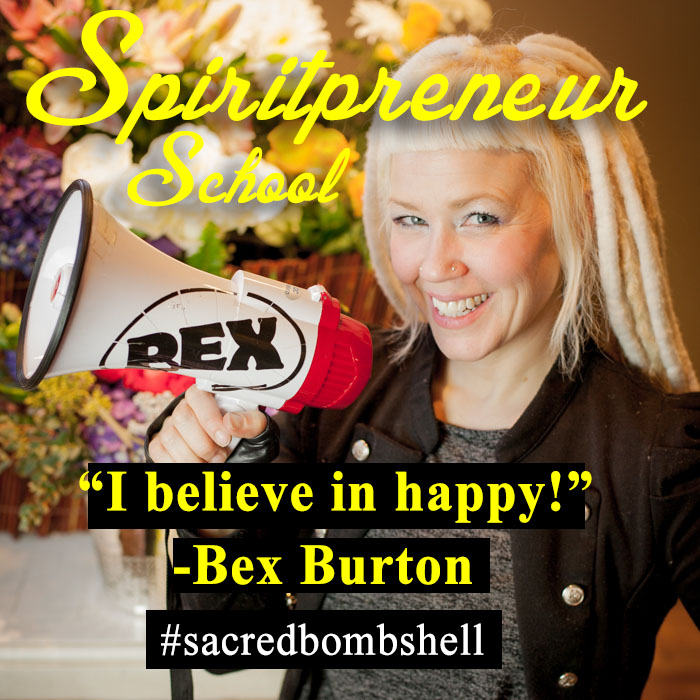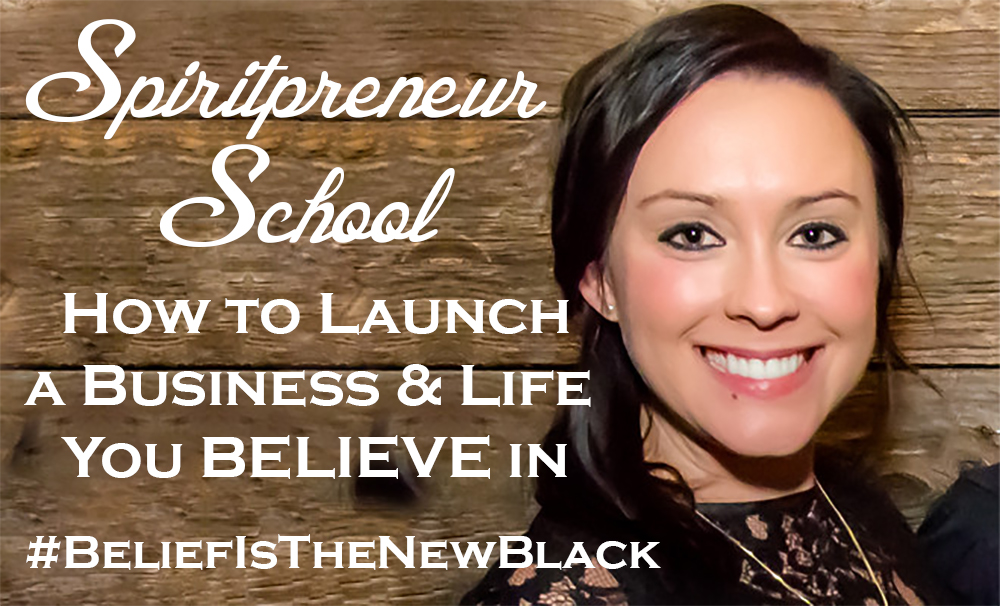 ---