Supermodel goddess Iman herself tweeted the photo of her with soul mate David Bowie as they celebrated their 20th wedding anniversary. Belated Congrats!
Let's talk about love, relationships, healing and self-esteem on this New Moon night. Here's where to find all of the love, feminine energy and relationship advice you need to wrap up the summer and move into autumn… 
The featured video (below) is my interview with Tamar Braxton, another woman who has found great soulmate love. It was fun chatting with her and her hubbie Vince was hovering lovingly outside the door the whole time. I appreciated being featured on the show. To think, she was pregnant during this interview and we had no idea! Love it…
Hey Soul Mates,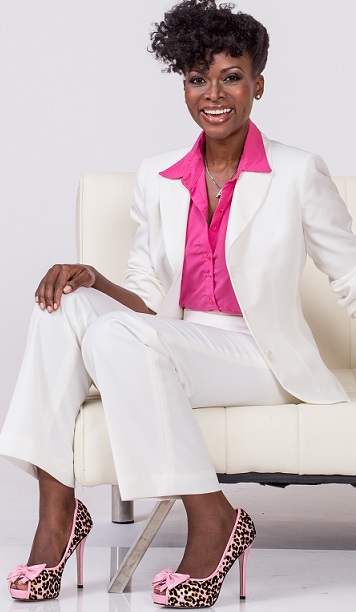 It's a powerful night. It's harvest time in the Northeast as we are moving from summer into fall. We're in Virgo energy, which is always about organizing and moving forward — and most powerfully, it's a New Moon. Our bodies as women, like the tides, are governed by the moon. Add the Jewish New Year of Rosh Hashanah to that and yippppeeee for new starts and new energy.
If you are wanting to create new energy in your life, this is the time. If you're looking for a sign, this is it. My media fast recently ended and I am clear that this is our time.
I am thrilled to announce a book release date for "The Official Bombshell Handbook of Feminine Power." I was going to add finally, but then I remembered my own teachings that everything is right on time. I can't wait for you to read it.
While you ponder that, I wanted to share my recent love advice posts that I didn't get to share during the social media fast. Indulge, enjoy and feel free to be in touch. You can also let me know what you think on my facebook page.
Here's the 411 on my Essence Intimacy Intervention column, Mommy Noire Love Class column and Love School for Nerds weekly podcast.

[divider]
Essence Advice Column
---
Mommy Noire Advice Column
---
Love School for Nerds
---
Featured Photo Source: Iman via Twitter via Huffington Post.
My photo by Ken Jones Photography.
—
More Passionate Living