Anowa is one of the first Full-Figured Phenomenons to take the Internet by storm. In addition to being a Fitness Professional , Entrepreneur and Motivational Speaker, Anowa is also challenging the controversial theory on weight standards, body love, and health.
Her newest product is the "Full Body Curve Down" workout DVD and plan. Okay, fine – it's a DVD and not a book, but we're still including it as a Bombshell Book Club selection. Check out the fitness guru's exclusive tips on getting fit again after having a baby…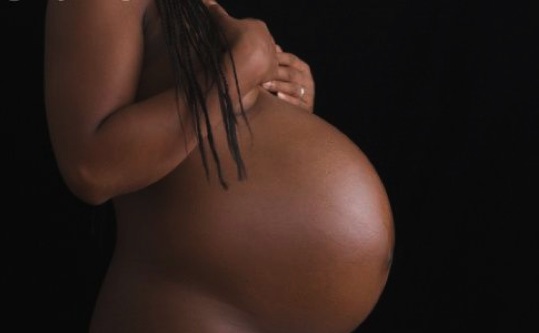 Hey Sacred Bombshell,
Personal trainer and curvy fitness expert Anowa Adjah shares her secrets on how to achieve a strong, healthy, fit and beautiful  body. Oh – and by the way, she recently gave birth to twins!
Anowa says…
1. Find your Faith.
Once you commit to living a healthier lifestyle it's important to have a spiritual connections. There are times when the road is going to get rough and you won't feel like working out. The frustrations of life will try to get the best of you but you can't forget why you are trying to get healthy.
Remember being healthy is a lifestyle and there are instances in our life that prompt us to make changes for the better. Whether its someone close that passed from heart disease, the post-baby body that you're not happy with, or stress. Many times I turned to exercise to alleviate the stress in my life in correlation with plenty of prayer.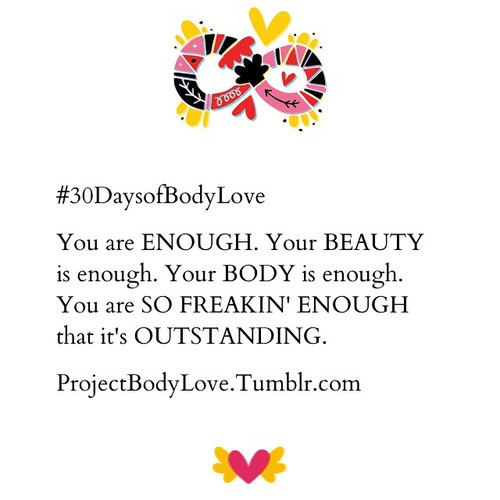 2. Push Through the Pain.
If it's been a while since you've had an intense workout you should expect your muscles to be sore. Remember the pain is temporary but the reward last much longer. After having the twins it was very difficult but I pushed through the pain because being at my best physically, mentally, and emotionally was more important than the soreness.
3. Create an Inspiration Board.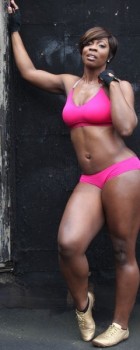 Sift through some older pictures of yourself and hang them on a board for Inspiration. For example, its important to realize that your body will experience drastic changes after giving birth. By using a "pre-baby picture of yourself  for inspiration, it will give you a realistic idea of how you would like to look after you shed pounds. I have my pre-baby picture that I look at each day which reminds me of where I want to be.
One of the reasons I became a fitness professional was for the ability to change peoples' lives. It's very difficult to change however when you're able to motivate someone into transforming themselves in several months from the person they were for years it makes it all worth it.
4.Positive Reinforcements.
It's important to understand that it won't be easy fulfilling your Health and Fitness goal! Make sure your family and friends are supportive. Eliminate yourself from people that will make it much more difficult to reach your goal. Remember it takes sacrifice and determination to live a healthier lifestyle. Some people will discourage rather than encourage because they are not willing to make similar sacrifices to achieve the same results.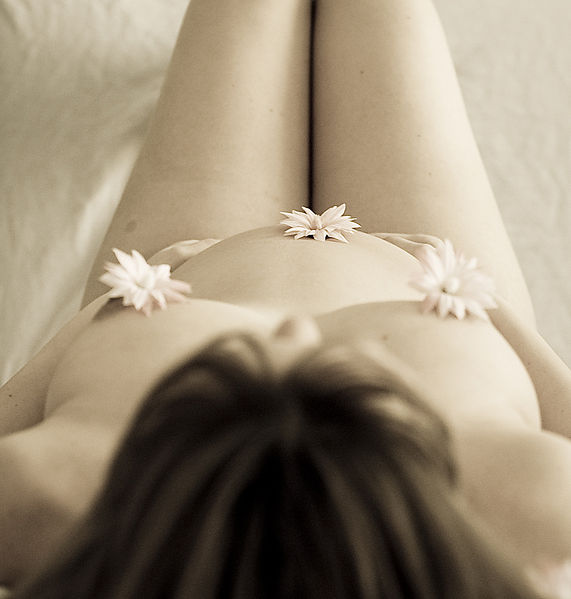 5. Cook More and Go Out Less.
When you're able to cook your own meals you're able to control the amount of calories you're taking in each day. Unfortunately for many people, eating out usually entails falling back into unhealthy eating habits. When you cook your own meals you will have better control of the amount of calories you're taking in each day.
Try investing in healthy cookbooks for breakfast, lunch, and dinner ideas. I love cooking so I always invest in a great cookbook.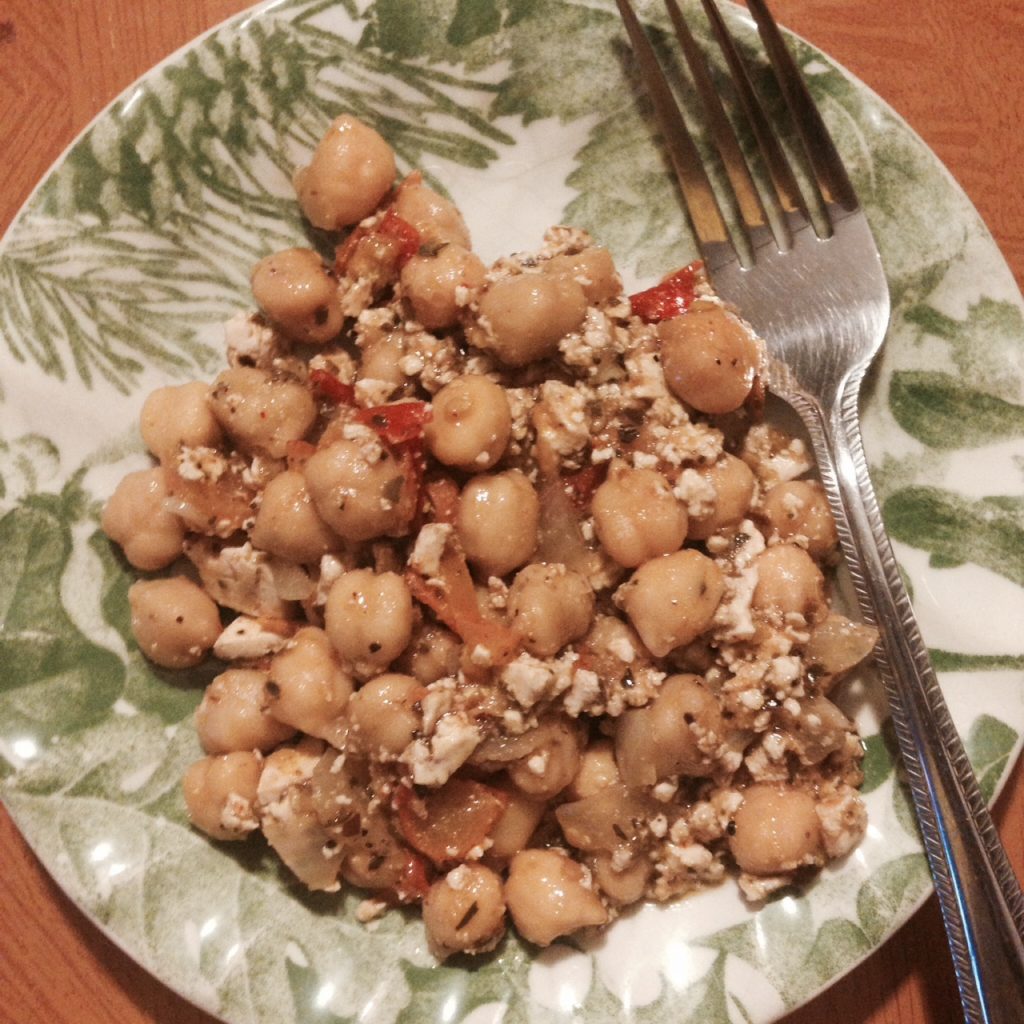 6. Cardio, Cardio, Cardio.
Make sure you are incorporating some type of cardio into your new and improved exercise regimen. The combination of cardio with lifting weights will help you lose twice as many calories. In my case, I prefer running, spinning, and kettle bell swings when implementing cardio in my routine.

7. Check out the "Full Body Curve Down" Workout DVD.
I've created a workout dvd that can help give you the "curvy fit" body you desire.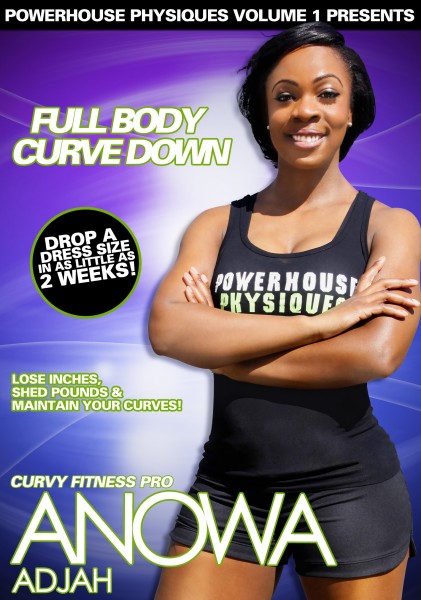 There are many women that want to shed pounds and maintain their curves. Unfortunately many of the current workout DVDs on the market aren't tailored to curvy girls. Its important to produce a Workout DVD that also targets real women.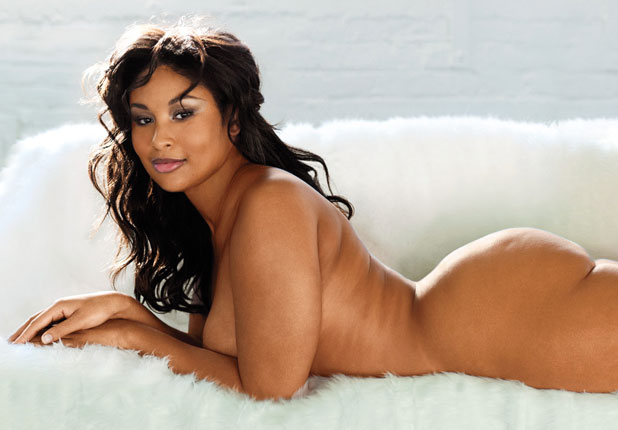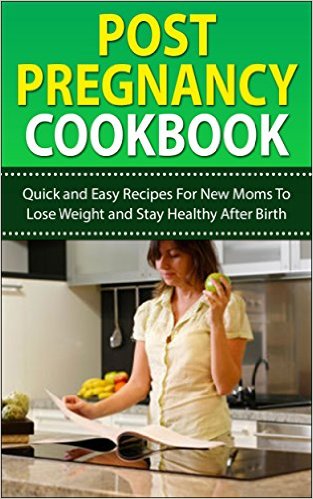 8.  JUST DO IT, Already.
When you decide to revisit the gym make sure you mark the date on a  calendar and go! No more excuses!
The more you wait for the perfect time to exercise the longer it will take for you to reach your goal. When I've made plans to go to the gym I train my clients and leave my workout bag in the trunk of my car.
By leaving my  clothes in the trunk, it gives me no excuse to go back home. By going home you run the risk of getting caught up in life's daily responsibilities whether its children, housework, or job duties.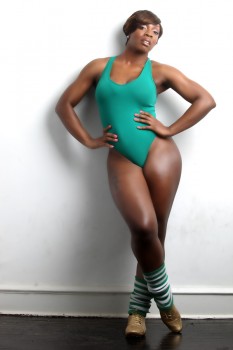 9. Prioritize Your Life.
I'm a mom, and as mothers, we tend to place others above ourselves, it is important to remember that if you don't take care of yourself you will not be able to take care of your children. After having my twin boys, I made it my mission to keep my boys first and to never lose myself in the process. Don't feel guilty for wanting to take care of yourself because our children would want us to do the same.
10. Heart Disease.
Heart Disease is the number 1 killer of men and women in the United States. Ironically, Heart Disease is also preventable!
When you exercise and live a healthier lifestyle you decrease your chances of developing a heart attack or stroke. It hurts me when I have to train clients that have had several heart attacks because of poor diet. A poor diet should never be the reason you lose your life.
---
Watch! Releasing Weight After Baby

Prioritize and Prevent!!

—
A former star athlete standing 5'10 inches tall and weighing 200 pounds, Anowa is committed to becoming the driving force behind curvier women in relation to Fitness. Prompted by popular demand, Anowa has released her own line of Workout DVDs targeted towards curvier women. You can check her out on Facebook, Twitter @AnowaAdjah, her site and Instagram @MissAnowa.
---
More Passionate Living!