Money and finance issues are one of the main reasons that relationships fail. Can we talk about love and cash? We've got 7 areas to investigate in your own love life, plus a helpful infographic and we top it off with a video. Carmen Wong Ulrich, Good Housekeeping's money advice columnist talks about money in relationships on "The View." Jump in! -aa


[dropcap]I[/dropcap]t is true that money is not everything, but, on the other hand, it is also reality that money has the power to change anything including relationships. Most of the experts agree that money issues always play a make-or-break role in the relationships. There are various ways through which we can avoid the negative impacts of financial issues on relationships which  are listed in this article.
1. Make Everything Transparent.
You can avoid most of the financial issues by just sharing with your partner every single detail of your financial position. Keeping your financial position in way secret may cause  the loss of the trust of your partner once it is revealed. It takes years to build trust in someone, but you can ruin it within a few minutes. Therefore, you should make sure that keep all of your finances transparent to your sweetie pie.
2. Make the Financial Decisions Together.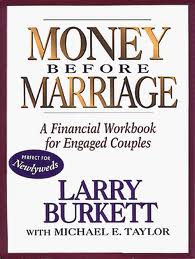 The best way to avoid conflicts regarding financial issues is  to always work together collectively on any decision regarding any financial issues with your life partner. From preparing a monthly budget to applying for home finances, you need to share all of your thoughts with your life partner and see what are his/her views about it. In this way you will never face a financial conflict  in the relationship.
3. Clear the Debts.
If you want to avoid the money issues in your relationship with your life partner, you have to pay off all the debts as soon as possible. Often financial debts create a stressful situation for both partners which can lead towards a major conflict. If you cannot get rid of your debt completely, at least you have to control it in order to keep your relationship on track.
4. Be Honest With Your Partner.
Honesty is always the best policy to avoid the conflicts in relationships. When it comes to money, a small lie can become a huge issue because it can forever damage the trust of your partner. If you want to build a permanent relationship, it is important that you should be honest in the financial issues with your life partner.

5. Never Blame Your Partner.
You must keep in mind that nobody is perfect. And when we talk about money, this point becomes even more important. If you feel that your partner did something wrong, instead of blaming your partner, you should discuss a solution to the problem with him or her.

6. Give Freedom to Your Partner.
Often it is good to give freedom to your life partner in the financial issues because everybody wants some space. This is a good idea to avoid unnecessary arguments and unwanted situations. When you give a little liberty to the love of your life in the financial issues, you will immediately feel the change in your life. Everyone will be happier.

7. Plan the Expenditures.
Instead of acting spontaneously, you need to prepare the financial plans for your short-term as well as long-term needs, and then stick to that plan. However, keep in mind that all the financial planning should be done collectively with your man.



Written by S. Aaran who contributes regularly for popular blogs. Infographic Courtesy of: MoneyRates.com. 
—
More Passionate Living!