What is a life coach? All you ever wanted to know but were afraid to ask about being a self-love coach. Let's talk about coaching…
Hi there!
I am a Love-Body-Spirit Coach and a certified life coach specializing in using the power of self-love and passion to infuse and improve all areas of your life. Currently I offer one-on-one and group coaching in person, on the phone and via Skype in addition to being a love, dating and relationship columnist for publications like Essence Magazine and for TV talk shows like the CW's "Bill Cunningham Show."
This website, The Passionista Playbook (transitioning into LoveUniversity.us) serves as a fun teaching blog and the hub of a series of upcoming programs focused on personal power for women. I also speak to schools and organizations and present empowering workshops.
Mission.
My philosophy is that everything comes back to self-love. Every choice we make is a decision catalyzed by love or fear. I have faced challenges from heartbreaking grief to disordered eating and won. In addition to being a life and love coach I offer relationship interventions, wing-woman services and midwifing your creative goals.
Approach.
I draw on my personal experience in addition to my unique Bombshell Breakthrough Coach process based on recharging feminine energy with a healing mix of the law of attraction, cognitive behavioral work, spiritual counseling, neuro-linguistic programming and life-changing modalities such as meditation, emotional freedom technique and affirmations.
Personal History.
I am a fourth generation empowerment specialist. My mother was a teacher and my father is a preacher in addition to being an esteemed journalist. My maternal grandfather was a village elder in Buxton, Guyana and my great-grandmother owned "The White House," a sort of de facto bed and breakfast where anyone could drop in for a warm meal and a place to stay off of the railroad line in Campbellville, Guyana.
In my early 30s I was a happy newlywed who had been in her dream relationship for 10 years. Then the bottom fell out. As that relationship completed itself I was suddenly single and devastated. Moreover, I realized that I had never been single in my adult life.
As the daughter of Caribbean immigrants, I was the first person in my family born in America. My identity issues growing up were compounded by the obvious challenges in my parents' marriage and being a highly sensitive person. Often the people who raise us can't teach us about love and self worth as they may have obstacles to overcome in these areas as well.
Professional History.
I have always been a teacher and a coach, I just didn't know it. It many ways, being a helping professional chose me.
Since the late 90s I've held Goddess Support Groups in my living room, thrown rites of passage parties for women and given empowerment speeches and workshops at schools and institutions. I used the media, with my career as a TV personality, media producer and author, as a teaching vehicle. My art films showed in festivals worldwide allowing me to discuss issues such as women and mental illness, abuse, and healthy sexuality. 
Turning Point.
About 7 years ago I created my first empowerment advice podcast on iTunes called "The Goddess Factory." That audio show spun off into a series of popular web TV shows. While hosting a TV show for BET, my first advice column, "Dear Abiola," debuted in the national urban newspaper, Rolling Out. Simon and Schuster also published my debut novel, Dare, which spoke largely about empowering oneself as a single woman.
Friends and strangers started to reach out to me informally to ask me to mentor or coach them through life challenges. As I was always discussing relationship issues on the air, VH1 invited me to join the cast of the first season of "Tough Love" when I was laid off from BET. Although I had hosted shows for HBO and NBC, I had never done reality television. I looked at the show as an opportunity to share some of the empowerment theories for women that I had been writing about: "marrying" yourself first, creating a "Goddess Dream Book" vision board and being "picky" in a healthy way.
The Next Stages.
After that it was my privilege to be a Teen Dating Empowerment Coach on the MTV series "Made."  I also became a relationship columnist, love consultant and go-to self esteem coach for several different publications. Although I studied women's empowerment both in grad school and in my MFA program, I decided to become a certified master coach to allow me to properly fulfill my life's purpose.
Let's Go!
Our parents had "Dear Abby" and we have "Dear Abiola." This is the work I was born to do. It all comes back to Love: Romantic Love, Self-Love, Body Love, Divine Love, Universal Love and even Material Love. Because how we do anything is how we do everything, I coach on love, dating, relationships and breakup recovery in addition to self esteem and self worth, creativity, manifesting, weight release and body acceptance. 
Life is a passionate experience; not a passive one.
If Michael Jordan needed a basketball coach, Tiger Woods employs a golf coach and Serena Williams uses a tennis coach, we all could benefit from a personal coach. As a writer, speaker, professional advice giver and media personality, I have spent the last 10+ years using the power of media to empower, inspire and teach women to be the best they can be. This is my calling. I didn't choose coaching, coaching chose me. Check out my fun year in the life of a personal coach here.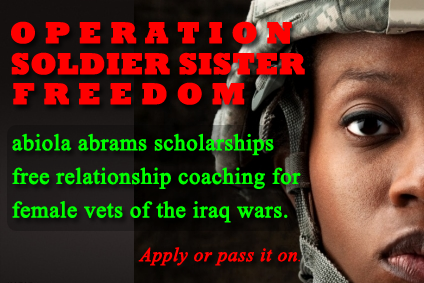 So who goes to a dating coach or a life coach? A personal coach is for anyone who wants to become the person they were born to be!
I received my life coach certification from the American university of Neuro-Linguistic Programming. My undergrad degree is from Sarah Lawrence and I have an MFA from Vermont College of Fine Arts.
I work primarily with women but I do accept enlightened men as well!

Want to know more?
What is a Life Coach?
A Mentor for Your Life.
The student-mentor relationship has always been sacred place in our culture; its role in every area of life has been celebrated in film and literature. Whether it's a sports coach, martial arts instructor, or the owner of a big corporation grooming a potential successor, the idea at the heart of each of these stories is one person helping another to discover their full potential and achieve their goals.
Didn't personal coaching just come out of nowhere?
Having a personal coach, supporter, advocate, counselor, advisor or teacher has always been around in one way or another. Life coaching is a career that has become very popular in the past two decades. It applies this fundamental student-mentor relationship to a range of life's problems, from careers, relationships, and poor self-image. A life coach probes the mental blocks that prevent people from achieving fulfillment in each of these areas.
What's the difference between a coach and a therapist?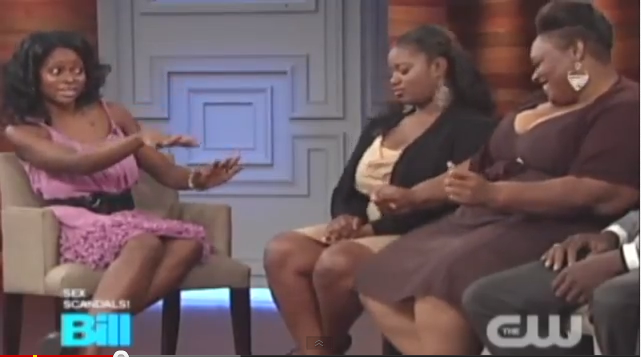 Some life coaches may have qualifications in psychology, but the career is viewed as distinct from therapy. Whereas a therapist is a doctor of the mind, helping their patients to recover from trauma or resolve emotional issues resulting from past experiences, life coaches focus on the pursuit of future goals.
As such, a life coach is not the recommended option for people suffering from mental illnesses. Coaches can provide a helping hand in overcoming issues that don't require clinical treatment, but which still pose an obstacle to growth (Counseling Today).
What are some life coaching methods?
The life client-coach dynamic may be reminiscent of the classic mentor-student relationship, but it's a relationship conducted on equal terms, not one where a superior party provides instruction to a fledgling soul. Like any counseling relationship, life coaching is more about listening than telling, and through this process coaches get an idea of their clients' personality and the issues they're facing.
According to the Center for Cognitive-Behavioral Therapy, just a few of the many techniques employed by life coaches include:
Stress management:

Teaching mental and physical techniques to combat stress, including breathing exercises, visualization, meditation, better nutrition, and exercise regimes.

Cognitive-behavioral therapy.

A technique proven to be very effective in addressing underlying negative thinking patterns that may be damaging a person's self-image and motivation.

Eastern spirituality.

Some life coaches will incorporate spirituality into their methods, combining the teachings of eastern religions with techniques based on conventional western psychology. Such teachings can encourage clients to question ideas imposed upon them by modern society. In this way, thoughts and beliefs that normally go unquestioned are examined in a philosophical light, and may be revealed to be both false and detrimental.
Why do people become life coaches?
Life coaching is a career that can provide satisfaction on personal, ideological and practical levels. It enables coaches to improve the quality of their lives, the lives of others, while earning a decent living. Many who choose this path say that the greatest benefit is being able to judge success based on the success they inspire in others.
Whoo hoo! Any other questions? Interested in being coached? Get in touch.