We are spiritual women entrepreneurs, unicorns in the world of business and entrepreneurship, oddballs in the world of spirituality.
As the founder of the Spiritpreneur Guru Academy, I am intimately familiar with our needs, our fears and the sacred calling we feel to change the world.
The great news is that you don't have to figure this all out yourself. Phew!
Success leaves clues — all over the bookstore, blogs, and podcasts.
PLUS we have created a pinnable and downloadable version of this list (at the bottom) to take with you.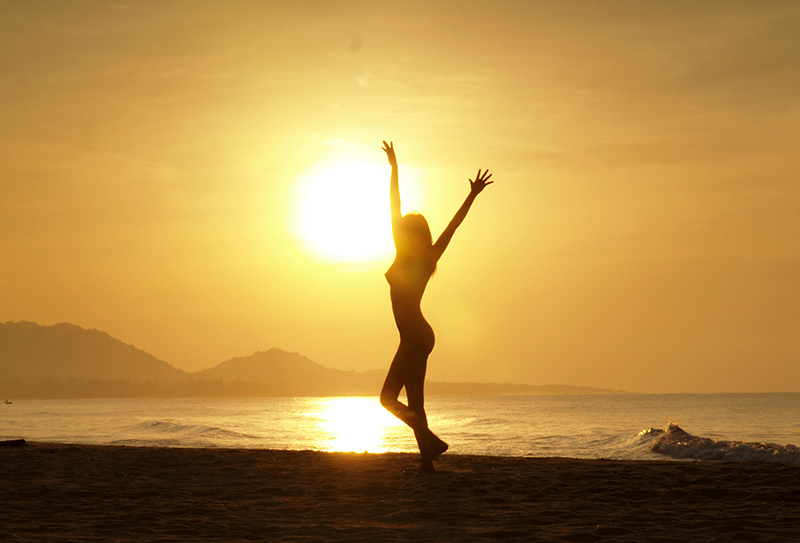 Here are the top 27 Books we recommend to Spiritual Women Entrepreneurs like YOU…
1. Daring & Disruptive: Unleashing the Entrepreneur
by Lisa Messenger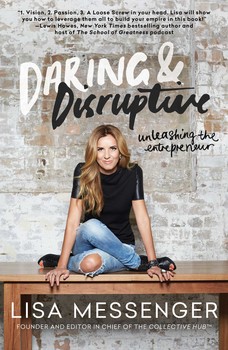 Speaking to the new generation of innovators, game changers, and disrupters who want to succeed in a fast changing and often vexing world, Daring and Disruptive: Unleashing the Entrepreneur is a personal and honest chronicle of Lisa Messenger's various business endeavors, including her shrewd launch of her innovative entrepreneurial magazine, Collective Hub. Exuding honesty and energy, Lisa blends these wonderfully insightful stories with important business lessons she has learned along the way, such as how she empowered herself in ways that helped her harness her creativity, disrupt the system, and be fearless in all of her endeavors. Truly an inspiration to women entrepreneurs all over the world.
>> Click here to learn more about this book
---
2. #GirlBoss
by Sophia Amoruso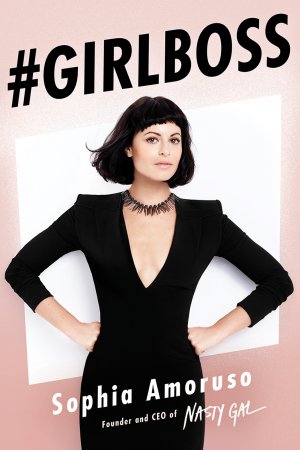 As founder and executive chairman of Nasty Gal, Sophia Amoruso is the creative visionary, modern-day women entrepreneurs and fashion doyenne who has forged an unprecedented path in building a brand. Named by Forbes as "Fashion's New Phenom" as well as being featured on the cover of their June 2016 SELF-MADE WOMEN issue, Amoruso has become one of the most prominent figures in retail and a cultural icon.
>> Click here to learn more about this book
---
3. The Sacred Bombshell Handbook of Self-Love: The 11 Secrets of Feminine Power
by Abiola Abrams — yes, me! 😉 
Are you ready to join the Sacred Bombshell r/evolution?
It's Time to Step Into Your Greatness!
The Sacred Bombshell Handbook of Self-Love is your passport to become the woman you were born to be. If you've been looking for a sign, this is it. Love-Body-Spirit™ coach, advice columnist, and motivational speaker Abiola Abrams reveals 11 self-worth secrets with assignments to awaken your feminine energy, reclaiming the word "bombshell" to mean a woman who deliciously embodies her mind, body, spirit – and joy. A must read for all women entrepreneurs.
> > Click here to learn more about this book.
---
4. Miss Jessie's: Creating a Successful Business from Scratch—Naturally
by Miko Branch and Titi Branch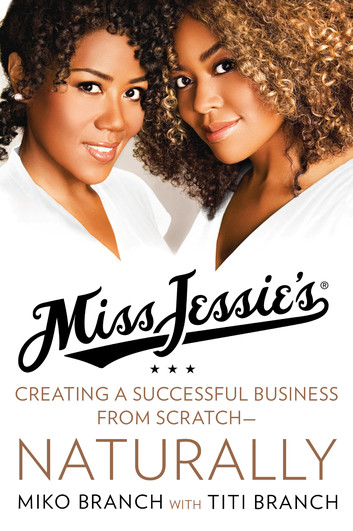 Miss Jessie's is a memoir and business guide rich with inspirational life lessons and unique business advice from Miko Branch, the Chief Executive Officer of the dynamic Miss Jessie's — the company that revolutionized the hair care industry.
When Miko  and her sister, Titi, were children, their grandmother, Miss Jessie, taught them independence and showed them the value of being "do it yourself" women, all while whipping up homemade natural hair concoctions at her kitchen table. As co-founders of Miss Jessie's, Miko reveals how she and Titi applied those lessons to create a successful business from scratch. This is a great read for women entrepreneurs.
>> Click here to learn more about this book.
---
5. Seven Laws of Spiritual Success: A Practical Guide to the Fulfillment of Your Dreams
by: Deepak Chopra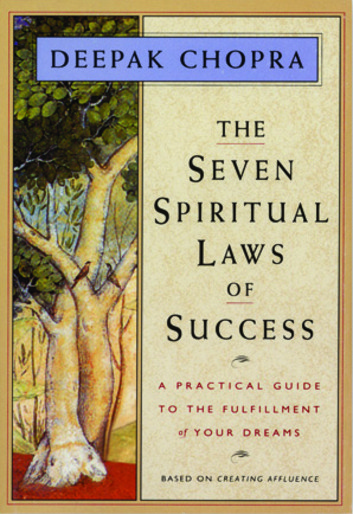 DEEPAK CHOPRA MD, FACP, founder of the Chopra Foundation, cofounder of Jiyo.com and the Chopra Center for Wellbeing, is a world-renowned pioneer in integrative medicine and personal transformation. He is Board Certified in Internal Medicine, Endocrinology and Metabolism, a Fellow of the American College of Physicians, Clinical Professor in the Department of Family Medicine and Public Health at the University of California, San Diego,  Researcher, Neurology and Psychiatry, at Massachusetts General Hospital, Adjunct Professor at Kellogg School of Executive Management at Northwestern, Adjunct Professor at Columbia Business School, Columbia University and Professor of Consciousness Studies at Sofia University. TIME magazine has described Dr. Deepak Chopra as "one of the top 100 heroes and icons of the century.
>> Click here to learn more about this book
---
6. The Power of Intention: Learning to Co-Create Your World Your Way
by Dr. Wayne Dyer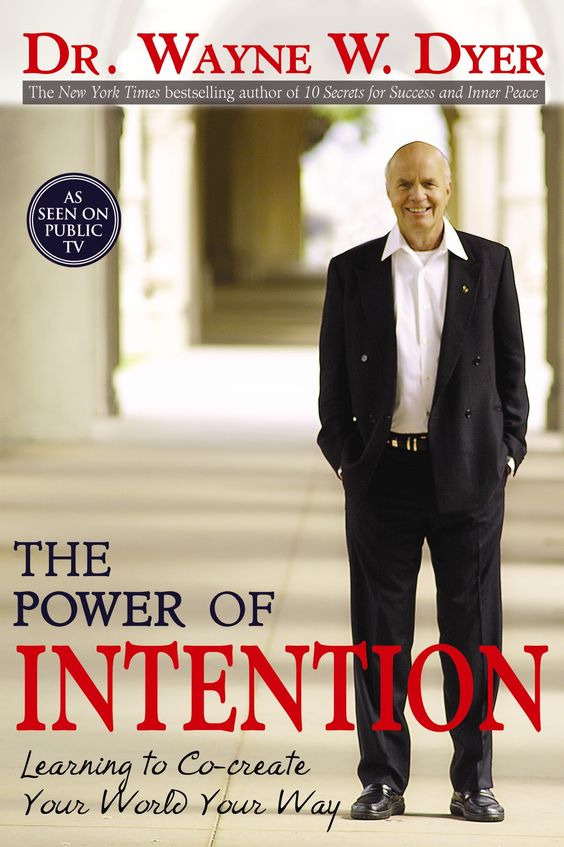 This book gives an unusually fresh perspective on the power of intention. Dr. Wayne W. Dyer brings to us the idea that intention is a force in the universe that allows the act of creation to take place. It explores intention as an energy you are a part of. The invisible power of intention has brought us here.. This book describes intention as a creative, energetic force which gives us the opportunity to connect and co-create. The first part offers the principles of intention, with true stories and examples on various ways to make the connection. The late great Dr. Wayne Dyer identifies the attributes of the all-creating Universal mind which is intertwined with our own existence.
>> Click here to learn more about this book
---
7. You Can Heal Your Life
by Louise Hay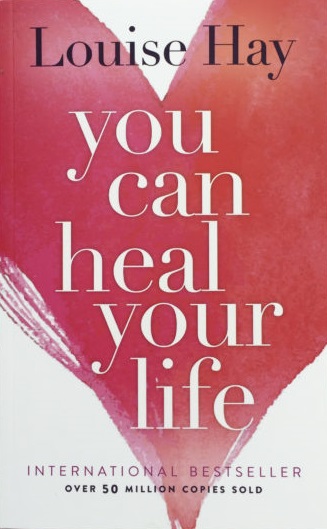 Louise L. Hay, bestselling author, is an internationally known leader in the self-help field. Her key message was: "If we are willing to do the mental work, almost anything can be healed." The late great Louise Hay, founder of Hay House publishing, had a great deal of experience and firsthand information to share about healing, including how she cured herself after being diagnosed with cancer. She will always be known as a fighter who spiritual women entrepreneurs like us can learn from.
>>Click here to learn more about this book
---
8. The Universe Has Your Back: Transform Fear to Faith
by Gabrielle Bernstein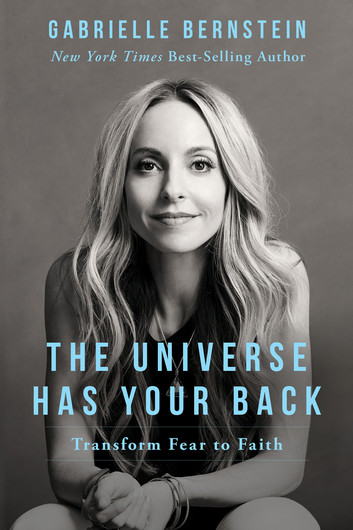 In her latest book, The Universe Has Your Back, New York Times best-selling author Gabrielle Bernstein teaches readers how to transform their fear into faith in order to live a divinely guided life. Each story and lesson in the book guides readers to release the blocks to what they most long for: happiness, security, and clear direction. Gabby Bernstein's lessons help readers relinquish the need to control so they can relax into a sense of certainty and freedom. Readers will learn to stop chasing life and truly live. 
>> Click here to learn more about this book
---
9. You are a Badass at Making Money: Master the Mindset of Wealth
by Jen Sincero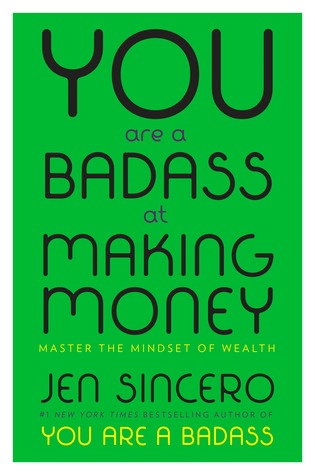 You Are a Badass at Making Money will launch you past the fears and stumbling blocks that have kept financial success beyond your reach. Drawing on her own transformation—over just a few years—from a woman living in a converted garage with tumbleweeds blowing through her bank account to a woman who travels the world in style, Jen Sincero channels the inimitable sass and practicality that made You Are a Badass an indomitable bestseller. She combines hilarious personal essays with bite-size, aha concepts that unlock earning potential and get real results. A great read for aspiring and up and coming spiritual women entrepreneurs.
>> Click here to learn more about this book
---
10. Year of Yes: How to Dance It Out, Stand In the Sun and Be Your Own Person
by Shonda Rhimes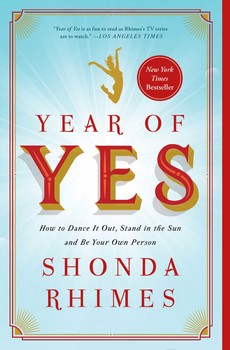 The instant New York Times bestseller from the creator of Grey's Anatomy and Scandal and executive producer of How to Get Away With Murder shares how saying YES changed her life. "As fun to read as Rhimes's TV series are to watch" (Los Angeles Times).
She's the creator and producer of some of the most groundbreaking and audacious shows on television today. Her iconic characters live boldly and speak their minds. So who would suspect that Shonda Rhimes is an introvert? That she hired a publicist so she could avoid public appearances? That she suffered panic attacks before media interviews?
>> Click here to learn more about this book
---
11. Crush It! Why NOW Is the Time to Cash In on Your Passion
by Gary Vaynerchuk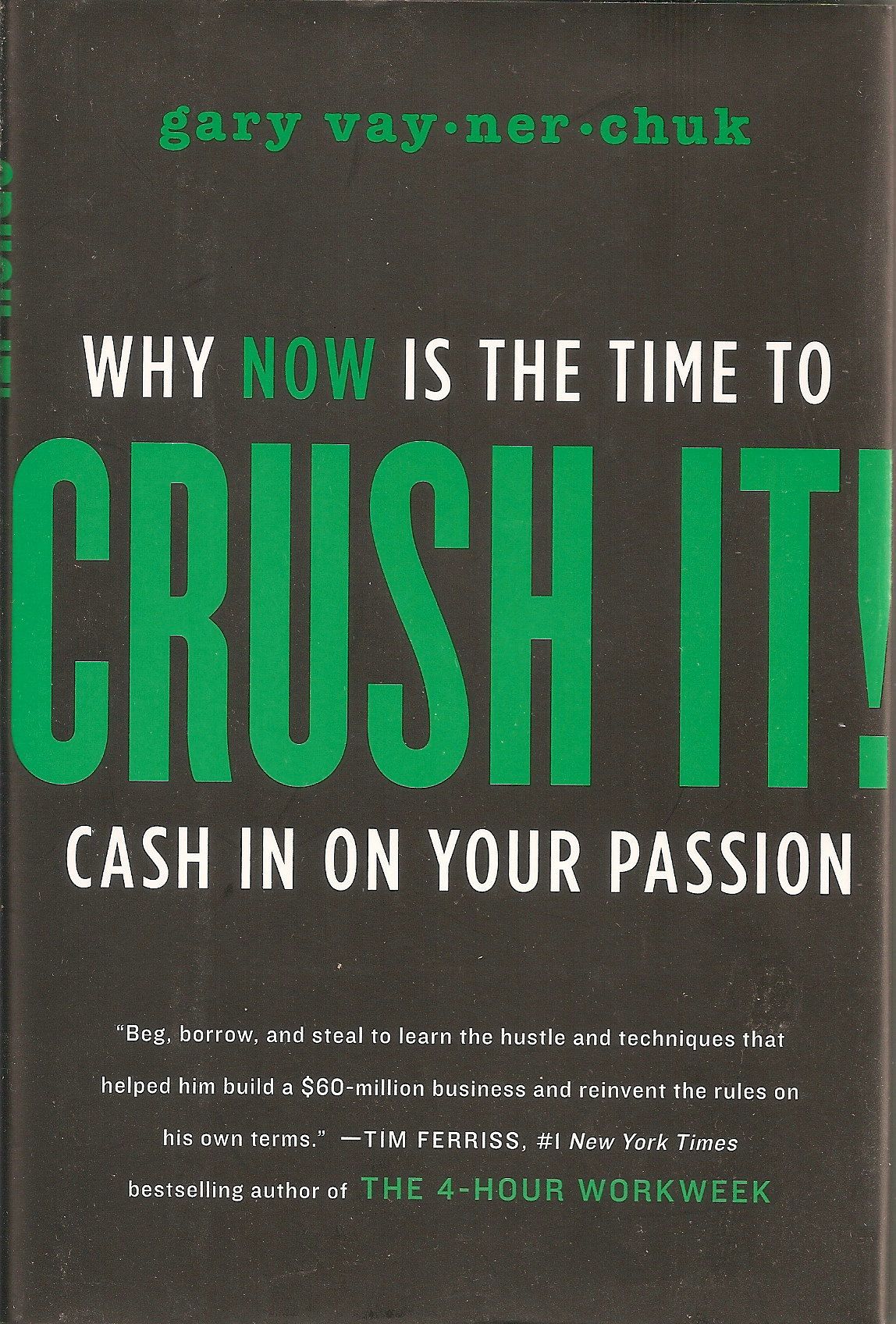 Do you have a hobby you wish you could indulge in all day? An obsession that keeps you up at night? Now is the perfect time to take that passion and make a living doing what you love. In Crush It! Why NOW Is the Time to Cash In on Your Passion, Gary Vaynerchuk shows you how to use the power of the Internet and your personal tools and resources to turn your real interests into real businesses.
>> Click here to learn more about this book
---
12. Purple Cow: Transform Your Business by Being Remarkable
by Seth Godin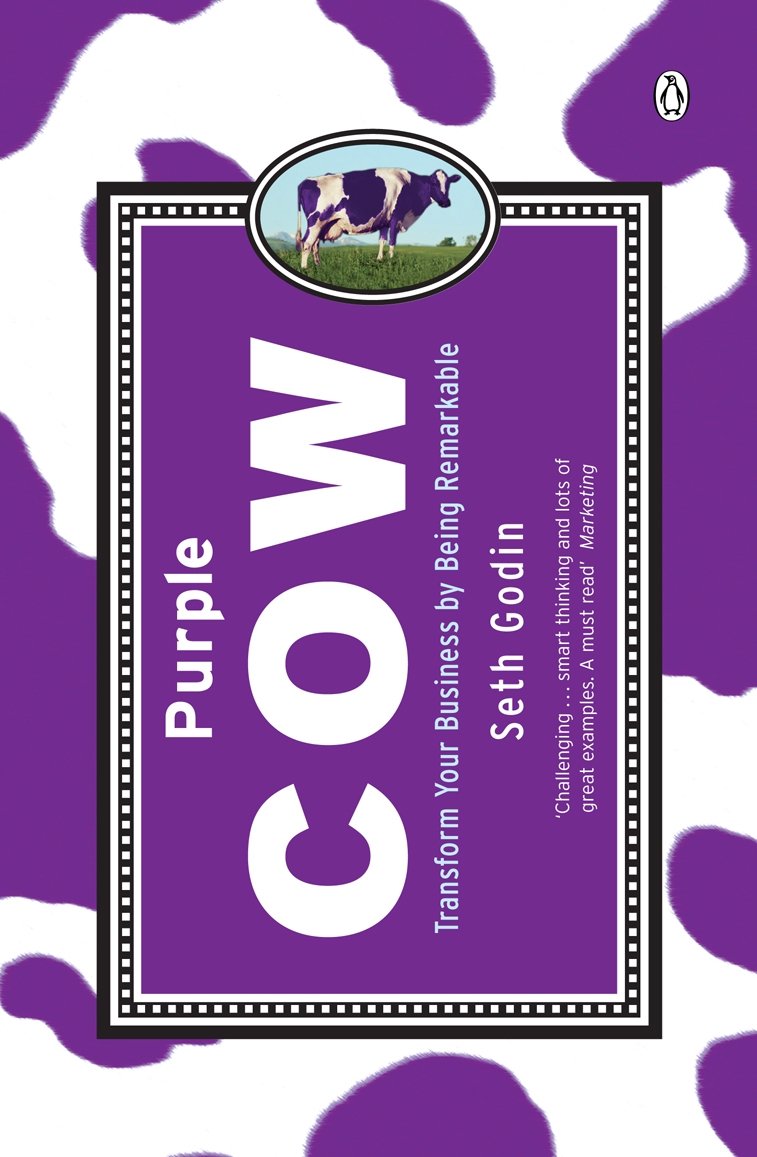 You're either a Purple Cow or you're not. You're either remarkable or invisible. Make your choice. What do Apple, Starbucks, Dyson and Pret a Manger have in common? How do they achieve spectacular growth, leaving behind former tried-and-true brands to gasp their last? The old checklist of P's used by marketers – Pricing, Promotion, Publicity – aren't working anymore. The golden age of advertising is over. It's time to add a new P – the Purple Cow. Purple Cow describes something phenomenal, something counter-intuitive and exciting and flat-out unbelievable.
>> Click here to learn more about this book
---
13. The Woman I Wanted to Be
by Diane Von Furstenberg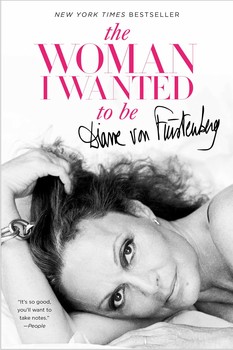 One of the most influential, admired, and colorful women of our time: fashion designer and philanthropist Diane von Furstenberg tells the most personal stories from her life, about family, love, beauty and business: "It's so good, you'll want to take notes" (People).
Diane von Furstenberg started with a suitcase full of jersey dresses and an idea of who she wanted to be—in her words, "the kind of woman who is independent and who doesn't rely on a man to pay her bills." She has since become that woman, establishing herself as a major force in the fashion industry, all the while raising a family, maintaining that "my children are my greatest creation."
Are you one of the aspiring women entrepreneurs who are close to giving up? Don't! Read this book first.
>> Click here to learn more about this book
---
14. To Sell Is Human: The Surprising Truth About Moving Others 
by Daniel H. Pink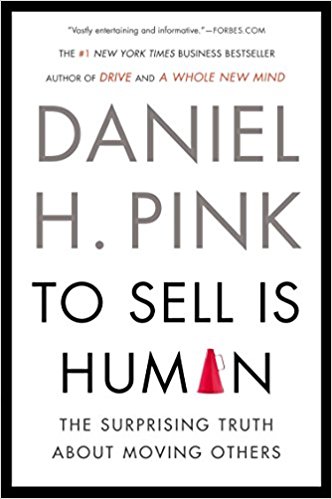 To Sell Is Human offers a fresh look at the art and science of selling. As he did in Drive and A Whole New Mind, Daniel H. Pink draws on a rich trove of social science for his counter-intuitive insights. He reveals the new ABCs of moving others (it's no longer "Always Be Closing"), explains why extroverts don't make the best salespeople, and shows how giving people an "off-ramp" for their actions can matter more than actually changing their minds.
>> Click here to learn more about this book
---
15. Pre-Suasion: A Revolutionary Way to Influence and Persuade
by Robert Cialdini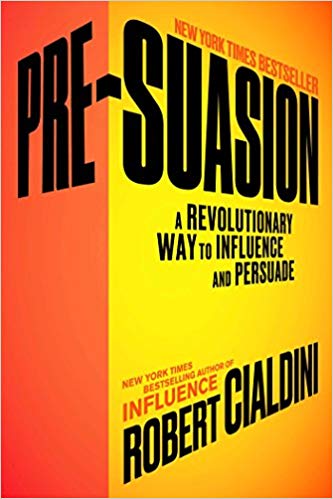 The acclaimed New York Times and Wall Street Journal bestseller from Robert Cialdini—"the foremost expert on effective persuasion" (Harvard Business Review)—explains how it's not necessarily the message itself that changes minds, but the key moment before you deliver that message.
What separates effective communicators from truly successful persuaders? With the same rigorous scientific research and accessibility that made his Influence an iconic bestseller, Robert Cialdini explains how to prepare people to be receptive to a message before they experience it. Optimal persuasion is achieved only through optimal pre-suasion. In other words, to change "minds" a pre-suader must also change "states of mind."
>> Click here to learn more about this book
---
16. Girl Code: Unlocking the Secrets to Success, Sanity, and Happiness for the Female Entrepreneur
by Cara Alwill Leyba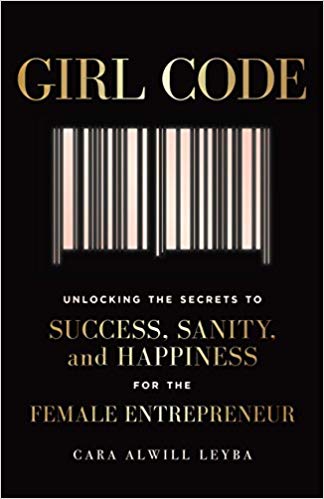 Women entrepreneurs around the world have responded to Cara Alwill Leyba's Girl Code with a resounding YES. Companies like Kate Spade and Macy's have brought her in to teach "the Code." Inc. magazine named Girl Code one of the "Top 9 Inspiring Books Every Female Entrepreneur Should Read" alongside Lean In, #Girlboss, and Thrive.
>> Click here to learn more about the book
---
17. Secrets of Six-Figure Women: Surprising Strategies to Up Your Earnings and Change Your Life
by Barbara Stanny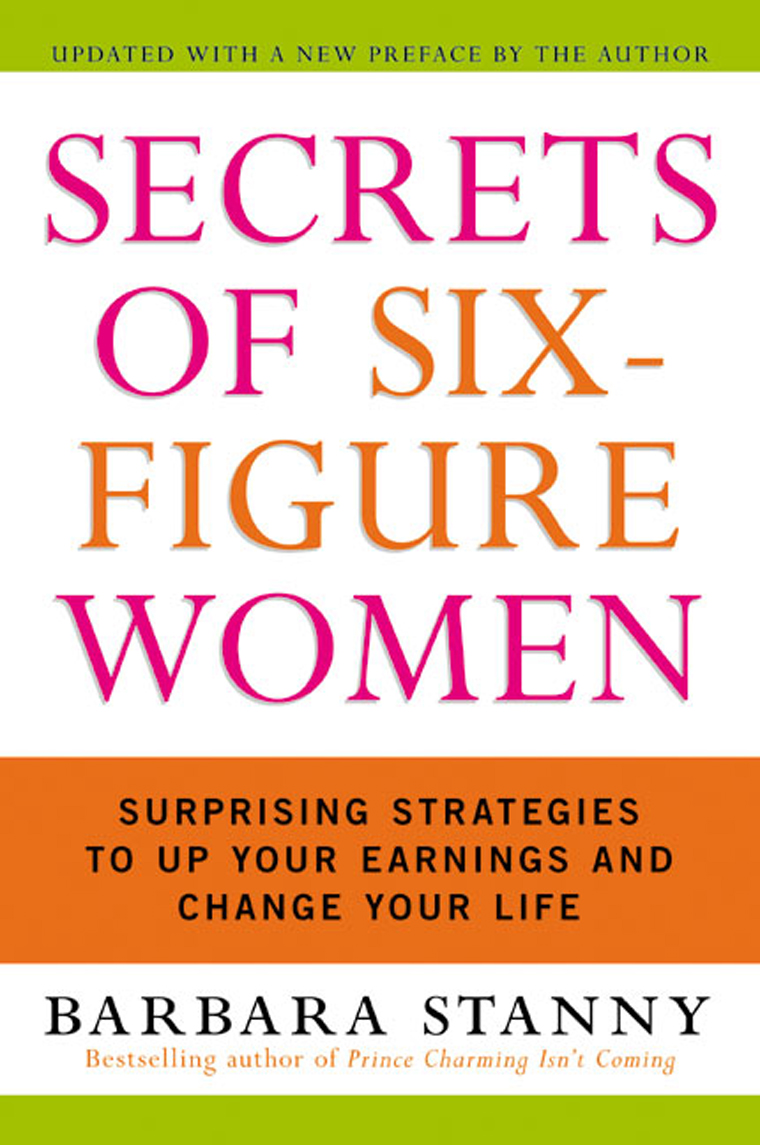 Quietly and steadily, the number of women making six figures or more is increasing and continues to rise at a rate faster than for men. From entrepreneurs to corporate executives, from white-collar professionals to freelancers and part-timers, women are forging careers with considerable financial success.
In Secrets of Six-Figure Women, Barbara Stanny, journalist, motivational speaker,and financial educator, identifies the seven key strategies of female highearners: A Profit Motive, Audacity, Resilience, Encouragement, Self-Awareness, Non-attachment, and Financial Know-How.
>> Click here to learn more about this book
---
18. Start With Why: How Great Leaders Inspire Everyone to Take Action
by Simon Sinek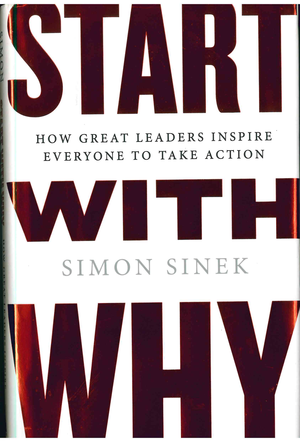 In 2009, Simon Sinek started a movement to help people become more inspired at work, and in turn inspire their colleagues and customers. Since then, millions have been touched by the power of his ideas, including more than 28 million who've watched his TED Talk based on START WITH WHY — the third most popular TED video of all time.
Sinek starts with a fundamental question: Why are some people and organizations more innovative, more influential, and more profitable than others? Why do some command greater loyalty from customers and employees alike? Even among the successful, why are so few able to repeat their success over and over?
Would you like to belong to the group of successful women entrepreneurs? Who wouldn't, right?
>> Click here to learn more about this book
---
19. Lean In: Women, Work, and the Will to Lead
by Nell Scovell and Sheryl Sandberg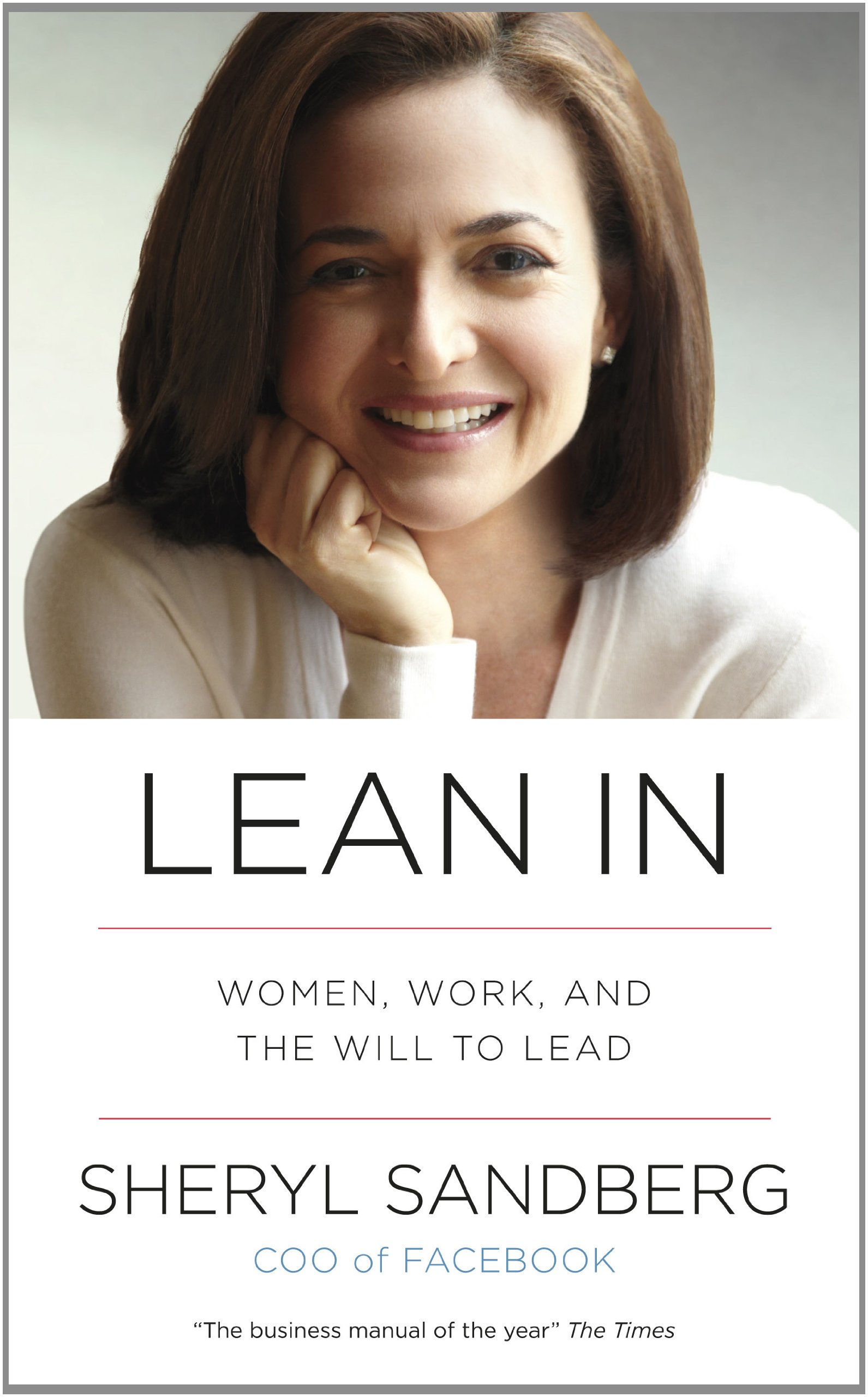 Lean In continues that conversation, combining personal anecdotes, hard data, and compelling research to change the conversation from what women can't do to what they can. Sandberg provides practical advice on negotiation techniques, mentorship, and building a satisfying career. She describes specific steps women can take to combine professional achievement with personal fulfillment, and demonstrates how men can benefit by supporting women both in the workplace and at home. Because women entrepreneurs can make it, right?
>> Click here to learn more about this book
---
20. Zen and the Art of Making a Living: A Practical Guide to Creative Career Design
by Laurence G. Boldt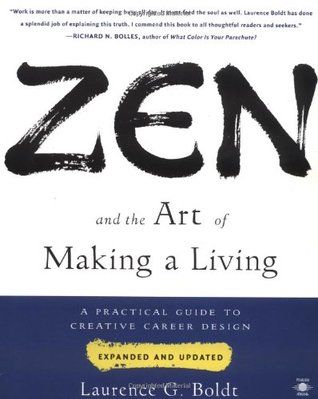 With today's economic uncertainties, millions of Americans realize they must seize control over their own career paths. They want work that not only pays the bills but also allows them to pursue their real passions. In this revised edition, Laurence Boldt updates and revises his revolutionary guide to meet the challenges of the twenty-first century workplace. The first part of this book helps readers to identify the work that they really want to do, while the second provides practical, active steps to finding or creating that work. Zen and the Art of Making a Living goes beyond inspiration, providing a proven formula for bringing creativity, dignity, and meaning to every aspect of the work experience.
Women entrepreneurs, this is something you must read!
>> Click here to learn more about this book
---
21. The Fire Starter Sessions: A Soulful + Practical Guide to Creating Success on Your Own Terms
by Danielle Laporte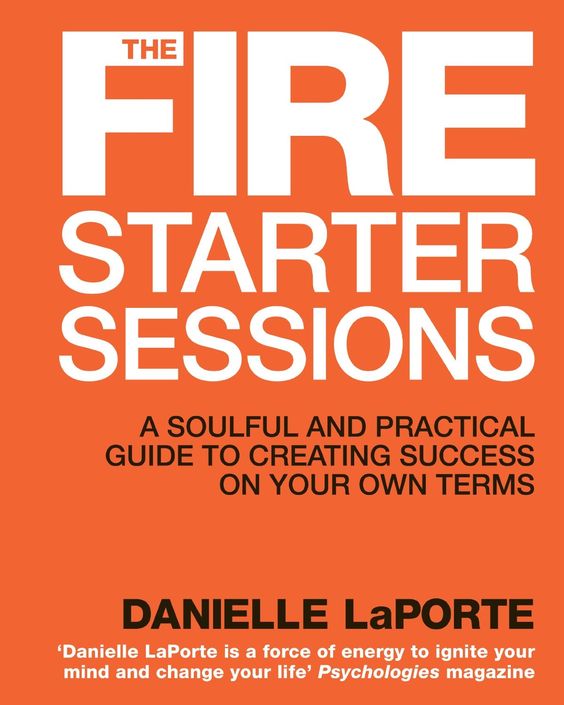 Danielle LaPorte's straight-talk life-and-livelihood sermons have been read by over one million people. Bold but empathetic, in The Fire Starter Sessions she reframes popular self-help and success concepts, including:
– Life balance is a myth, and the pursuit of it is causing us more stress then the craving for balance itself.
– Being well-rounded is over-rated. When you focus on developing your true strengths, you enter your mastery zone.
– Screw your principles (they might be holding you back).
– We have ambition backwards. Getting clear on how you want to feel in your life + work is more important than setting goals.
As women entrepreneurs, how would you like to make things work?
>> Click here to learn more about this book
---
22. In the Company of Women: Inspiration and Advice from Over 100 Makers, Artists, and Entrepreneurs 
by Grace Bonney
"I want to rip out every page of this glorious book and hang them on my wall so that I can be surrounded by these incredible women all day long."
—Emma Straub, New York Times bestselling author of The Vacationers and Modern Lovers
Over 100 exceptional and influential women describe how they embraced their creative spirit, overcame adversity, and sparked a global movement of entrepreneurship. Media titans and ceramicists, hoteliers and tattoo artists, comedians and architects—taken together, these profiles paint a beautiful picture of what happens when we pursue our passions and dreams.
Are you one of the brave spiritual women entrepreneurs?
>> Click here to learn more about this book
---
23. Big Magic: Creative Living Beyond Fear
by Elizabeth Gilbert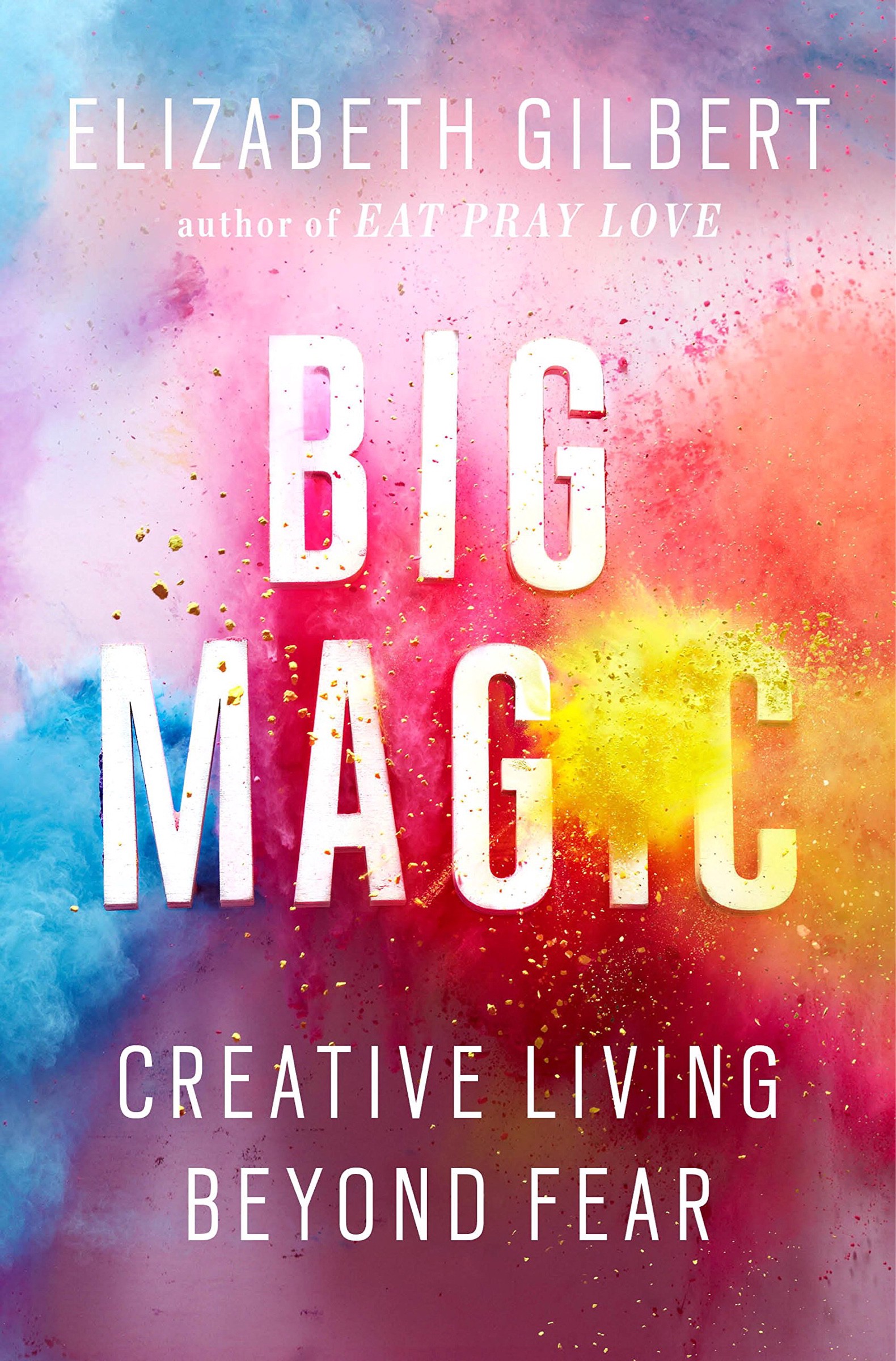 Balancing between soulful spirituality and cheerful pragmatism, Gilbert encourages us to uncover the "strange jewels" that are hidden within each of us. Whether we are looking to write a book, make art, find new ways to address challenges in our work,  embark on a dream long deferred, or simply infuse our everyday lives with more mindfulness and passion, Big Magic cracks open a world of wonder and joy. This is a beautiful book that spiritual women entrepreneurs like us will definitely find meaning in.
>> Click here to learn more about this book
---
24. Radical Self Love: A Guide to Loving Yourself and Living Your Dreams
by Gala Darling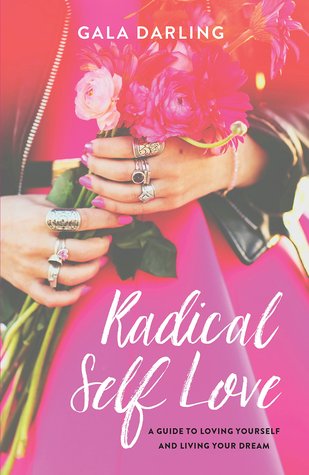 Have you ever dreamed of a life full of laughter, love, and sequins … but felt totally clueless about how to make it happen? You're not alone. Best-selling author and speaker Gala Darling spent years in soul-sucking jobs, battling depression, an eating disorder, and a preference for chaos and disaster—simply because she didn't know how to create the life she dreamed about.
>> Click here to learn more about this book
---
25. The Myth of the Nice Girl: Achieving a Career You Love Without Becoming a Person You Hate
by Fran Hauser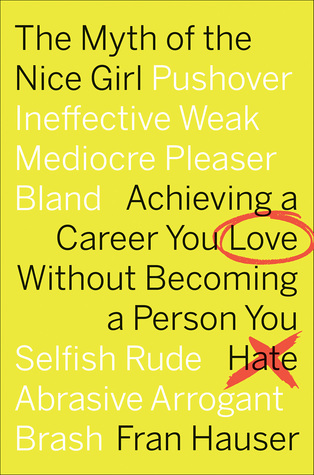 Fran Hauser proves that women don't have to sacrifice their values or hide their authentic personalities to be successful. Sharing a wealth of personal anecdotes and time-tested strategies, she shows women how to reclaim "nice" and sidestep regressive stereotypes about what a strong leader looks like. Her accessible advice and hard-won wisdom detail how to balance being empathetic with being decisive, how to rise above the double standards that can box you in, how to cultivate authentic confidence that projects throughout a room, and much more.
>> Click here to learn more about this book
26. Think and Grow Rich
by: Napoleon Hill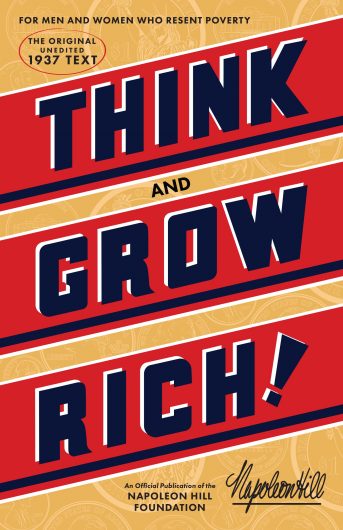 In Think and Grow Rich, Hill draws on stories of Andrew Carnegie, Thomas Edison, Henry Ford, and other millionaires of his generation to illustrate his principles. This book will teach you the secrets that could bring you a fortune. It will show you not only what to do but how to do it. Once you learn and apply the simple, basic techniques revealed here, you will have mastered the secret of true and lasting success.
>> Click here to learn more about this book
27. The Complete Works
by Florence Scovel Shinn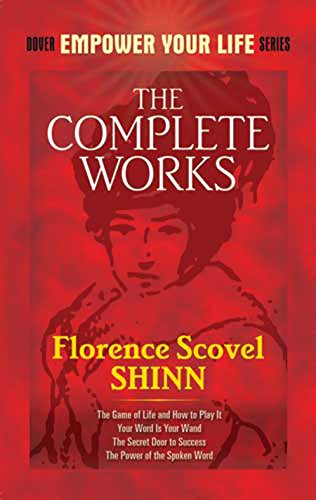 Florence Scovel Shinn carried out her work in the first half of the 20th century. Through her teachings and numerous books, she was a profound influence on Louise Hay and other pioneers of personal transformation. Florence is Deceased.
>> Click here to learn more about this book
---
Pin It!
Books for Spiritual Women Entrepreneurs