Happy February! It's the countdown until Valentine's Day (the day of love and self-love) but all month long as your official VDay blog we're bringing you special tips, tricks and advice. And, yup! That makes me your official "Valentine's Day Coach." Get in touch for personal advice and empowerment coaching.
Today we're talking "50 Shades" of Valentine's love. Take inspiration from within the erotic book's pages and use this advice post to add some spice to your relationship. This is generally a safe-for-work-rated wellness, empowerment, self-worth and lifestyle advice blog so oh-my! Your inner goddess will certainly sing with these tips.
Get your hot monogamy on! It is a healthy act of self-love to explore your feminine energy fantasy life.  -aa
Fifty Shades of Grey is probably the most famous erotic novel in the world right now.  At a guess, we'd say most women between the ages of 18 and 80 have heard of the novel, even if they have yet to read the steamy tale of Christian Grey and his innocent young lover, Anastasia Steele.  Not everyone thinks the book was particularly well written, but whether you found the endless "oh mys" repetitive or not, you can certainly take inspiration from within its pages and use this to add some spice to your relationship.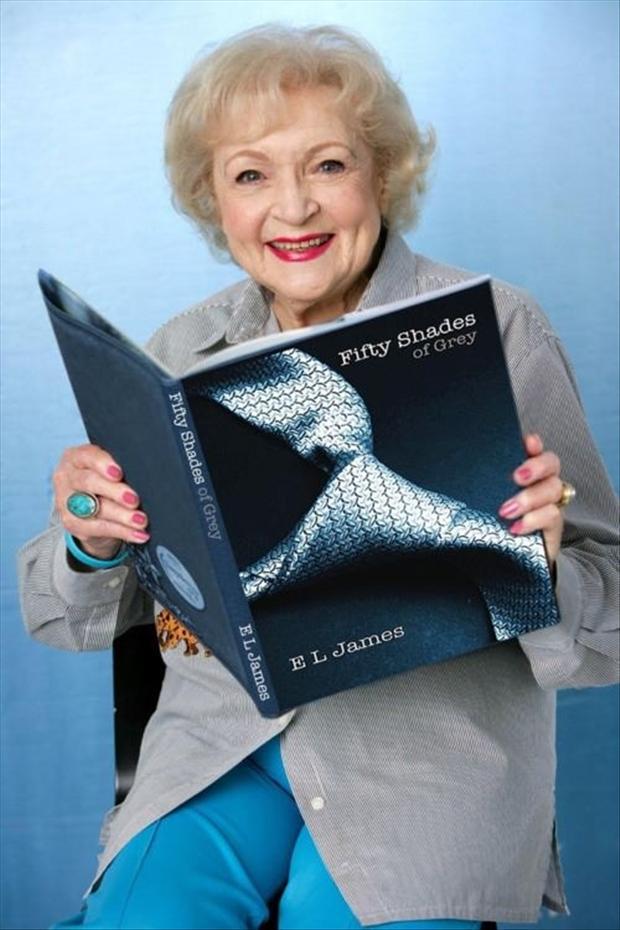 Is Your Romantic Life a Bit Boring?
Some people are happy just cuddling in bed and a few prefer sleeping in separate bedrooms.  If this is your situation and you are perfectly content with your intimate life, then great, "Fifty Shades" is probably not on your Bombshell Book Club reading list.  But if you are feeling a bit neglected or you think that perhaps you might like to experiment a bit, read on for some helpful tips and advice!
Be Inspired by 50 Shades of Grey: Add Some Spice.
Although Valentine's Day is about romance, this doesn't mean that you can't add a bit of naughtiness into the mix, and if you are hoping to inspire your other half into trying something new and exciting, a few naughty Valentine's Day gifts would not go amiss. So with naughtiness in mind, what kinky toys and games could you buy for your other half?
---
Fifty Shades of Grey Bedroom Accessories Checklist!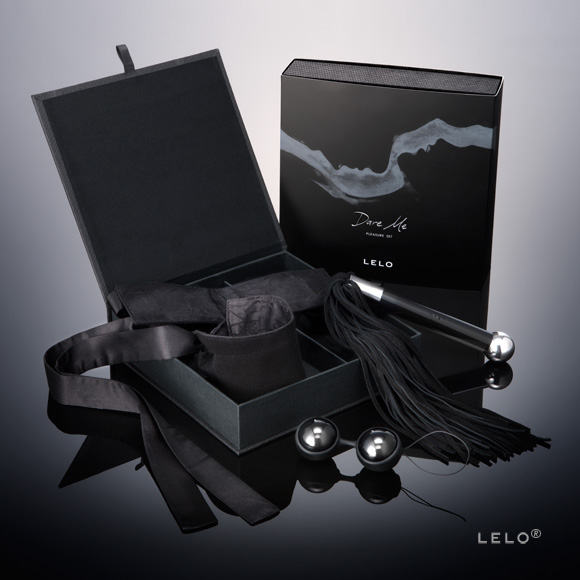 ::::Click here to order: New LELO Dare Me Kit.
Handcuffs.
If your partner is of the nervous variety, handcuffs might be a step too far, but if you feel that they could be receptive to the idea of submitting to you in the bedroom, choose some pink, fluffy ones to break them in gently.
Flogger.
Anastasia was not averse to the pleasures of flogging in "Fifty Shades," so you may like to try this at home.  Just go easy on your partner or you may end up being done for assault!
Blindfold.
A blindfold is perfect if you want to tease and tantalize your partner.  Choose a purposefully made one, or improvise with a pretty silk scarf.
Cable ties.
Your local hardware store will have plenty of these, but be careful not to tell the sales assistant why you need a jumbo pack.
Silk scarves.
Use some sexy silk scarves with your love.  However, don't try out any complicated knots you learned in Sea Scouts or you could end up tied up for hours.
A large can of red paint.
The Christian and Anna love story featured a "red room of pleasure" —  so you may want to recreate Christian's 'red room.' If you want to be inspired by 50 Shades of Grey, pop down to the drugstore and buy a couple of gallons of scarlet paint for your bedroom walls.  And if you later decide that your bedroom is rather too reminiscent of the Bowels of Hell, you can always revert back to boring beige (ugh) the morning after Valentine's Day.

::::Click here to order: Fifty Shades Of Grey Fifty Days Of Play Game.
---

::::Order link for: Fifty Shades Of Grey Christians Tie.
---
Help! I Don't Think My Guy is into Experimentation.
This is a common problem in relationships – one partner is happy to try everything under the sun, but the other thinks that making out with the lights on is kinky and sexy time should only be a once per year event.  But all is not lost if you want to be inspired by 50 Shades of Grey.  You can incorporate some of the ideas from "Fifty Shades" without going overboard.
First, encourage your partner to read the "Fifty Shades of Grey: Book One of the Fifty Shades Trilogy
" and gauge their reaction.  If they declare that the book is absolute filth, you may have your work cut out. If they appear intrigued in any way, it is game on.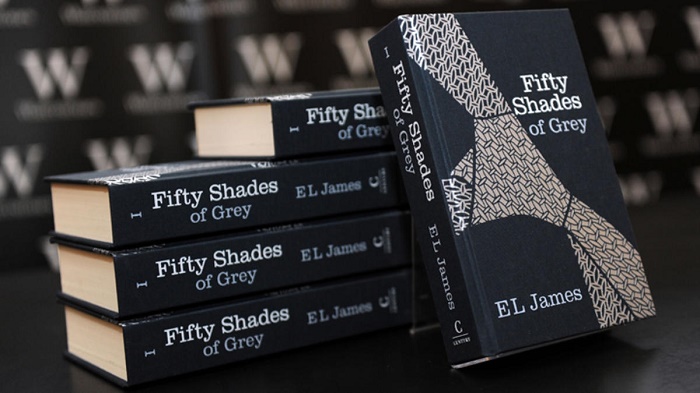 Softly, Softly…
Try and keep romance in the forefront of your plans for Valentine's Day, so even if you are tempted to splash out on some really naughty Valentines Day gifts, stick to romantic presents for now (you can always up the ante later if things go well).  Hopefully your sweetie will be happy to play a little, but if it all goes wrong, you could always upgrade to a new love for next year's Valentine's Day.
Have fun, chickadees!
—
Our blogger Sam Mulder likes to keep his relationship alive by experimenting in the bedroom.  He has a whole list of fun things to do this Valentine's Day, which includes lots of naughty Valentines Day gifts for his girlfriend to enjoy when they fly to Paris for a romantic weekend in a boutique hotel.
Cake Topper from Yum Yum Weddings.

::::If you can't see the video above, click here to watch on YouTube.
—
Wait — You May Also Enjoy
(click)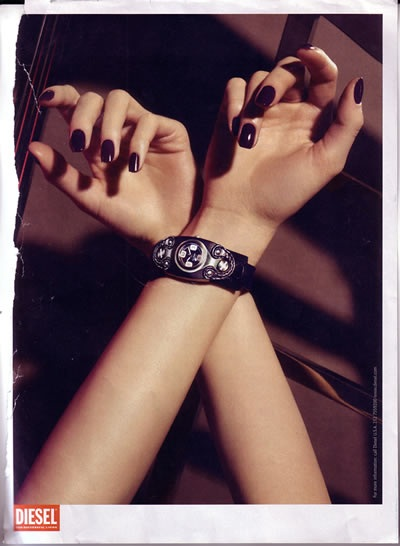 ---