Your Terror Barrier is the fear barrier that keeps you small and keeps you stuck. To grow and evolve, you have to be able to bust through this mindset.
Break through the fear with me at the Goddess Pray Love Retreat in Belize, June 2018 at GoddessPrayLove.com.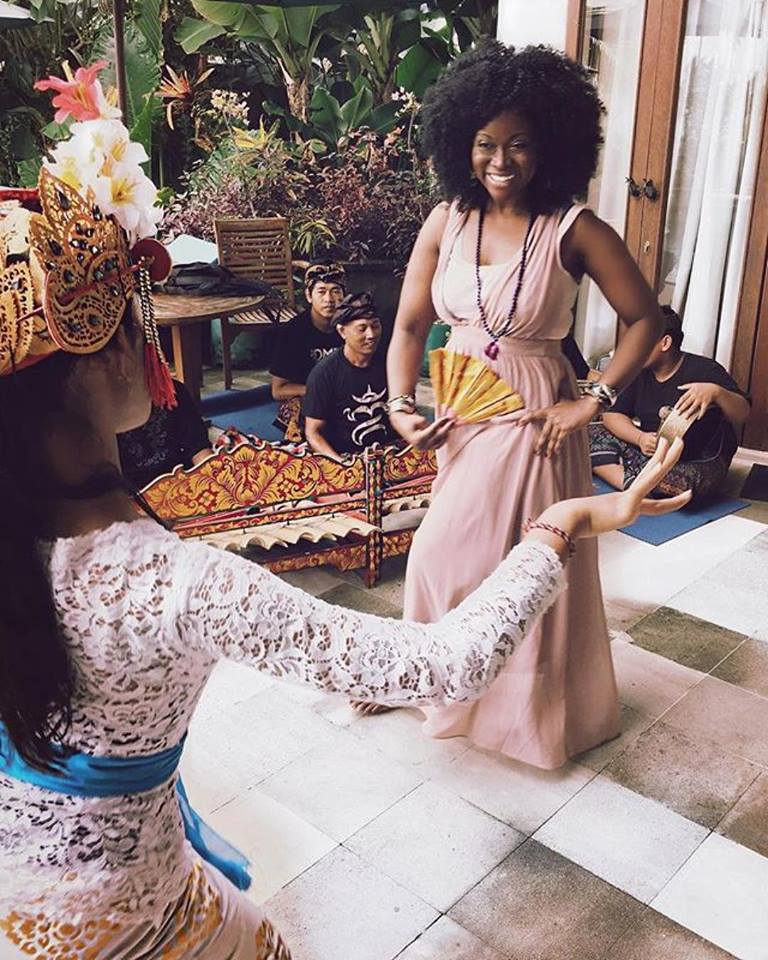 DANCE WITH ME IN BELIZE – GoddessPrayLove.com
GREETINGS GODDESS~

Yay!!
Happy 12 Days of Blissness, Day 8!

Today's Spiritual "Blissness" Vision Board Mission is "NAME AND CLAIM A TERROR BARRIER GOAL aka a BIG, SCARY GOAL."

Add it to your "Blissness" Vision Board.
The Terror Barrier is the mental blockade — yup, I call it a blockade — that keeps most people stuck when they're trying to change their lives.
The photo is me making (or trynna!! lol) dance moves at my Abundance Pray Love 2017 Retreat in Bali, Indonesia.
Many of the goddesses who changed their lives in Bali with me broke through the terror barrier to even get to the retreat!
***Join me at my Spiritualista! Goddess Pray Love June 2018 Retreat in Belize and let's make moves together at GoddessPrayLove.com –
My Belize Retreat will be a feminine power 🏹 Goddess Initiation Journey during Summer Solstice.
And be sure to join me for a 🌬Winter Solstice party tomorrow on 🌬FB.me/abiolatv at 2pm EST — and today at 2pm est for 12 Days of Blissness, breaking through the terror barrier.
xoxoxo,
a.
P.S.

What's your BIG SCARY GOAL?
Add it to your Vision Board and Our Group Vision Board on Pinterest — UnblockMyVision.com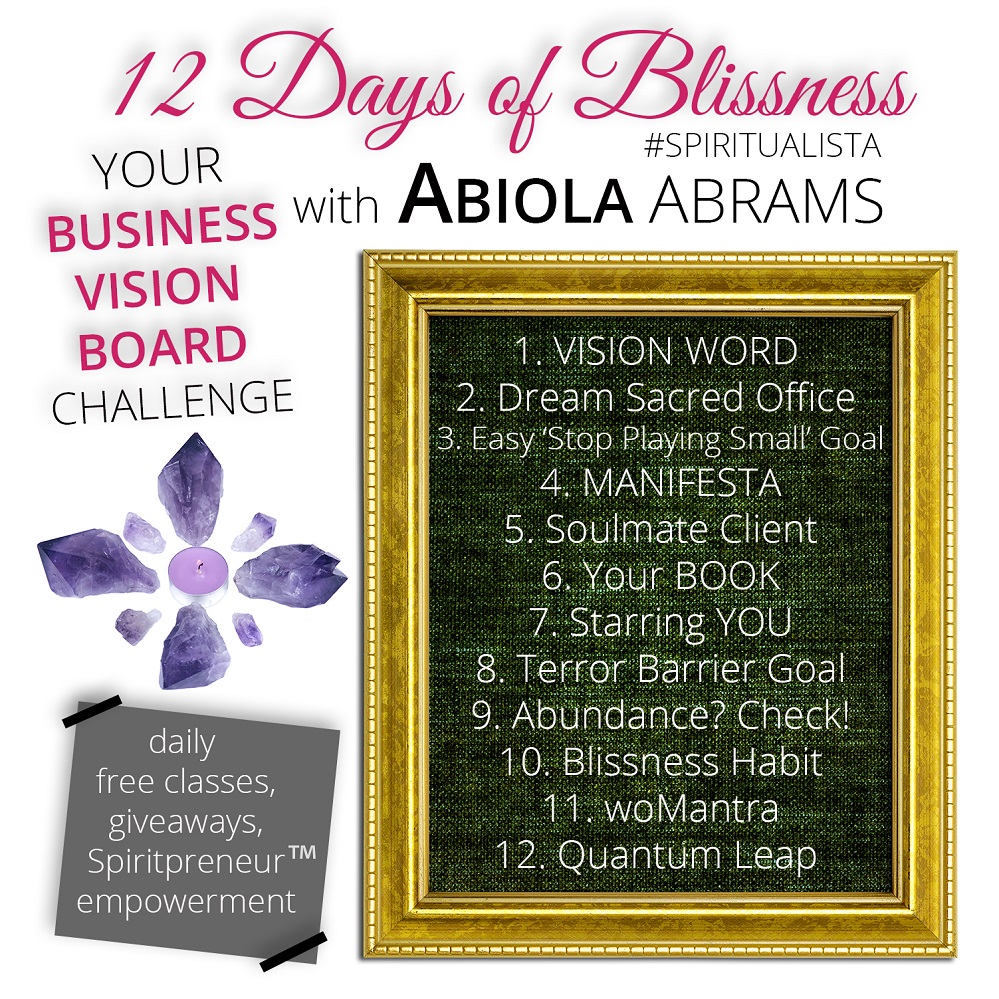 Pin Me!