Let's talk about love, intimacy marriage and spirituality…

[dropcap]H[/dropcap]ey Lovies!
There's a fun, heated discussion a'brewin' over at Essence. This week's advice question came from a woman who is having issues being intimate with her husband. Her challenge comes from growing up with religious beliefs that sexual relations are only for the purposes of procreation.
Head over my Essence weekly column to find my advice for her. I would also add that the advice questioner should consult a spiritual counselor, hopefully someone familiar with cognitive behavioral therapy.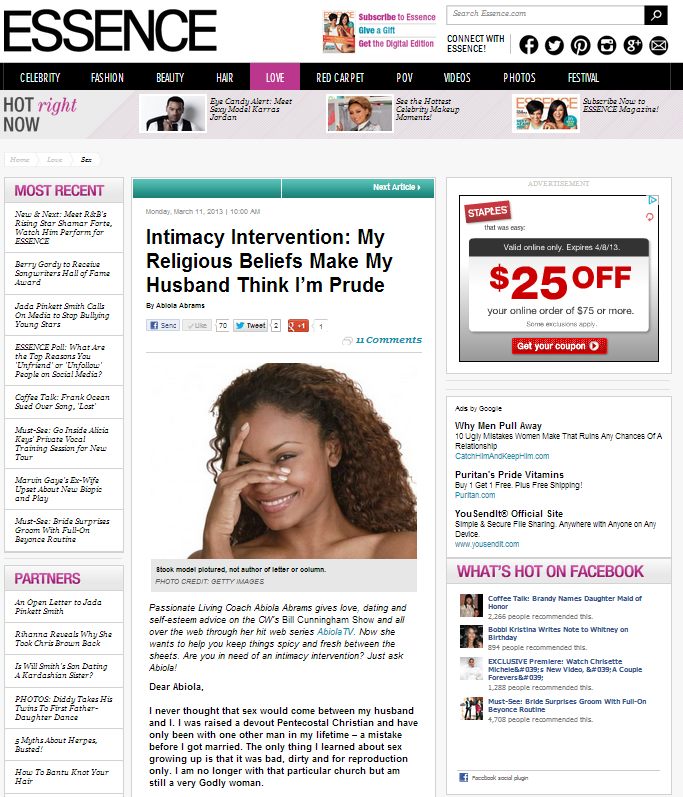 Meanwhile, I wanted to share three chapters from the greatest verses on love and intimacy in the world, the very sensual "Song of Solomon" from the Bible.
Below, you can also find my Bombshell Academy advice video on accessing your inner vixen from a couple of years ago.
 The Song of Solomon begins with…
Chapter 1
Chapter 2
Chapter 3
—
More Passionate Living!