Don't allow stress over finances dictate or worse – ruin – your love life.
Here's how the dictionary defines money: "A medium that can be exchanged for services and goods and is used as a measure of value on the market. Included among its forms are commodities such as gold, officially issued coins or notes and bank account deposits."
Let's talk about cash and relationships.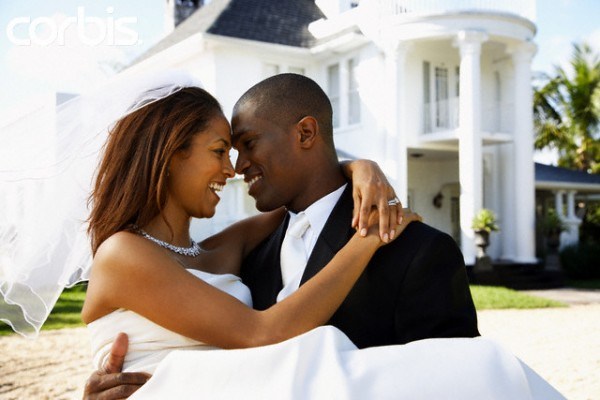 Greetings Goddess,
The subject of money and love is in the air. My most recent Essence advice column featured a woman who felt like she'd been married for years although she's a newlywed. Her husband isn't interested in being intimate with her because they have money woes. Coincidentally, the previous column featured the almost reverse situation. A reader's husband was unemployed and she was feeling turned off by him. Money disagreements are a leading issue that people cite in divorce proceedings, so this topic is critical.
Our Personal Worth columnist and personal finance advice contributor Kara Stevens has plenty to say on the subject. After all, she's the creator of the Fabulous N Frugal blog and brand. Watch her video after the jump to see what she has to say about "Your Money and Your Man." Afterward, you'll know exactly why you don't want to date a "Toine!"
If you don't know anything about money, that's okay. Many of us weren't taught about money because our parents didn't know about money. Now, as adults, we can educate ourselves. Consider this a Bombshell Book Club selection: I am currently reading "Creating Affluence" by Deepak Chopra. It's all about prosperity consciousness. I'm only a 1/4 of the way through and the simplest theories are blowing my mind!
Since the beginning of recorded history, the institution of marriage has sometimes been characterized more as a financial matter more than a conduit for true love. Traditionally, some women came into a marriage with a dowry that made them more attractive to their suitor. Women were often mere pawns in the hands of their fathers leveraged for social status, to create a strategic alliance, or obtain property. Even in the case of marriages that were not arranged, the woman was sometimes facing the choice between destitution or marriage.
For many women throughout time, marriage for love was not even an option. Today, thankfully, things are quite different. In America today, women of all backgrounds are outpacing men in education and building successful careers. Women can be financially self-sufficient. Women can now marry for love.
Unfortunately, some of the financial decisions we make as women can virtually transport us back to those money-based marriages of the past. If we don't have the ability to be self-sufficient, are deep in debt, or don't have a solid financial plan for our lives, money can play a big factor in who we fall in love with. Perhaps inadvertently, and sometimes intentionally, we look for a man who can support us when we are financially vulnerable.
Choosing a spouse based on money does not make for a healthy relationship! 
When we talk about relationships we often say it is important to take off proverbial the "rose colored glasses" before marrying someone. Being financially vulnerable can put a very dangerous tint on those glasses. To fall in love with the right person, you should not enter the relationship financially vulnerable.
Here are some ways you can solidify your financial independence:
1. Talk about then handle debt.
If you have credit card debt, student loan payments, car payments, mortgages, or personal loans find ways to pay them off as quickly as possible starting with the highest interest rate debt. Without the proper financial education, even a moderate amount of debt can dramatically affect your ability to grow your wealth for decades to come. When you are in collections, considering bankruptcy, or just dealing with high amounts of debt, you are likely to be vulnerable financially.
2. Have personal savings.
Having a savings account to cover a minimum of 6 months of your expenses in case of emergency is critical to your financial security. Find a savings account with high interest rates. Begin today with whatever amount you can afford and watch your financial independence grow. Learn about investing and plan now for retirement. It's never too early to start. For example, buy your own home instead of renting as soon as it is financially feasible.
3. Turn toward entrepreneurship.
Owning your own business is one of the pillars of growing your net worth. While starting a small business may seem overwhelming, the U.S. Small Business Association has resources available for women like you. Start small. Start smart. Even if you are cash strapped, there are many ways to finance a new venture. For example, through grants or low interest loans offered by the SBA and by using reputable resources to evaluate business credit cards offers tailored to your financial situation.
If you want to marry for love, not money, take control of your finances now and work towards financial independence. And, don't let some needy man live off you either! Two people who are not vulnerable financially, can marry for love. Once you've found the right person, check out these helpful tips on how make your finances work together.

—
Photo Image: Music Video Still Shot, Lil Wayne and Fat Joe. Consideration was received for the editing and publishing of this article.
—
More Passionate Living