Who says that vegetarianism and football don't go hand in hand?
This was so much fun. I partnered with Target to do a Target Run to prep healthy vegan and vegetarian eats for The Big Game 🏈 and found everything from veggie burritos and quinoa chocolate balls to veggie burgers and yummy meatless "chicken" nuggets. 🍔 The funniest part was my "party partner" protesting the WHOLE time that — "THIS is NOT what folks eat at Super Bowl!"
Well…It is now… Lol
Here are my Target Essentials with my fave vegan and vegetarian brands from my #TargetRun.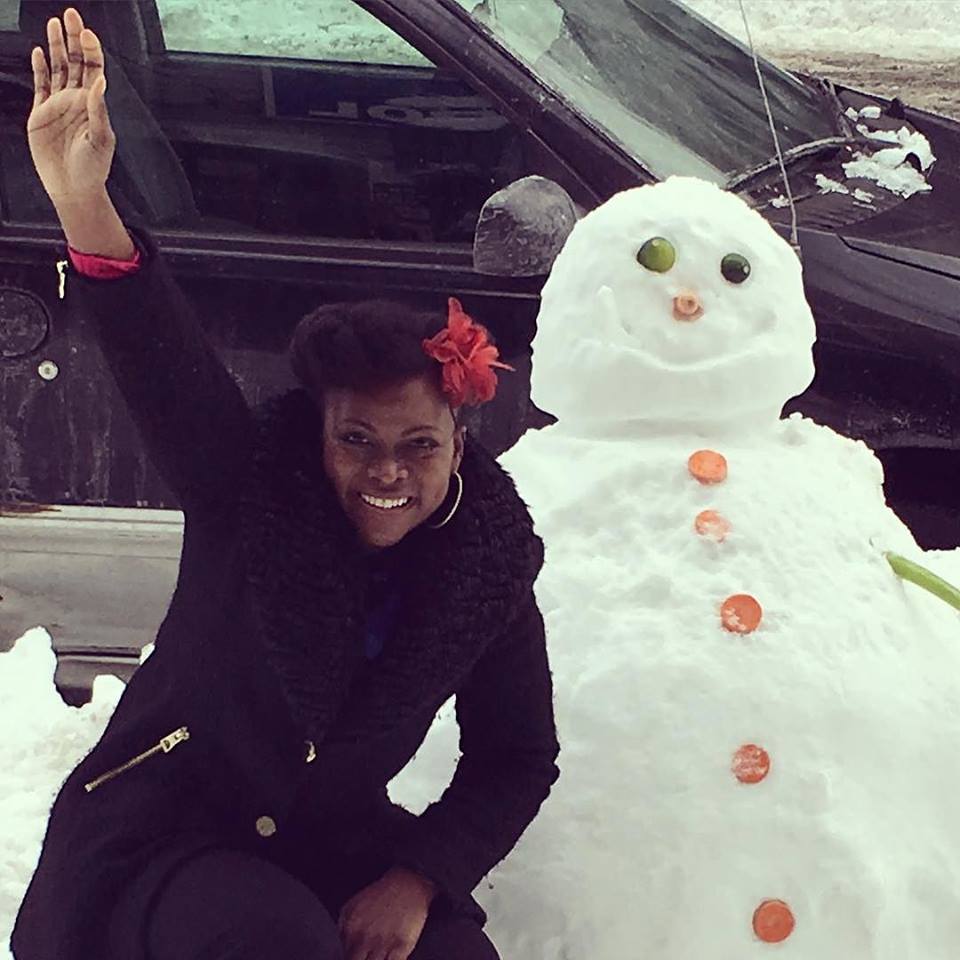 Hey Sacred Bombshell,
Raise your hand if you are saying YES to life!
When life gives you SNOW, what do you do?
Make a veggie snowman, of course.
This weekend, the Jonas Blizzard had all of us New Yorkers snowed in. To break the cabin fever, we did a Target run to plan for the upcoming Big Game.
I know nothing about football, but I do enjoy the ritual and fun of the Super Bowl experience. With performances from my favorite Sacred Bombshells like Beyonce, Missy Elliot, Madge and Katy Perry, of course the Halftime Show is my favorite part. The commercials are super cool, too.
I partnered with Target to see what vegetarian and vegan eats I could come up with for a football party.
Of course, my guy came with me as my resident Super Bowl resource. He's not a vegetarian, but we have agreed upon having a vegan/vegetarian household. After all, healthy eating is a key part of self-care.
We TOTALLY disagreed on what proper Super Bowl party eats look like. He's meat and potatoes. I am kale and beans. That's the story of our lives.
It was HILARIOUS. We actually had our own Battle of the Sexes in the store with strangers chiming in about what could and couldn't be served at a football party.
All of the random men we encountered pretty much said chicken wings are a must. (I should have polled my vegetarian brother!) We actually ran into another woman also buying Coconut Water and Blue Tortilla Chips for her soiree! But eventually, I think (despite his protests) we found a great combo of party eats.
Life is about happy, healthy compromise, right?
Morning Star Garden Veggie Nuggets…
Satisfaction! I got the "A&A" wooden letters for decor – and my cute Giants jersey t-shirt all at Target. And yes, I know the Giants are not in the Super Bowl this year. What can I say? I'm just loyal like that…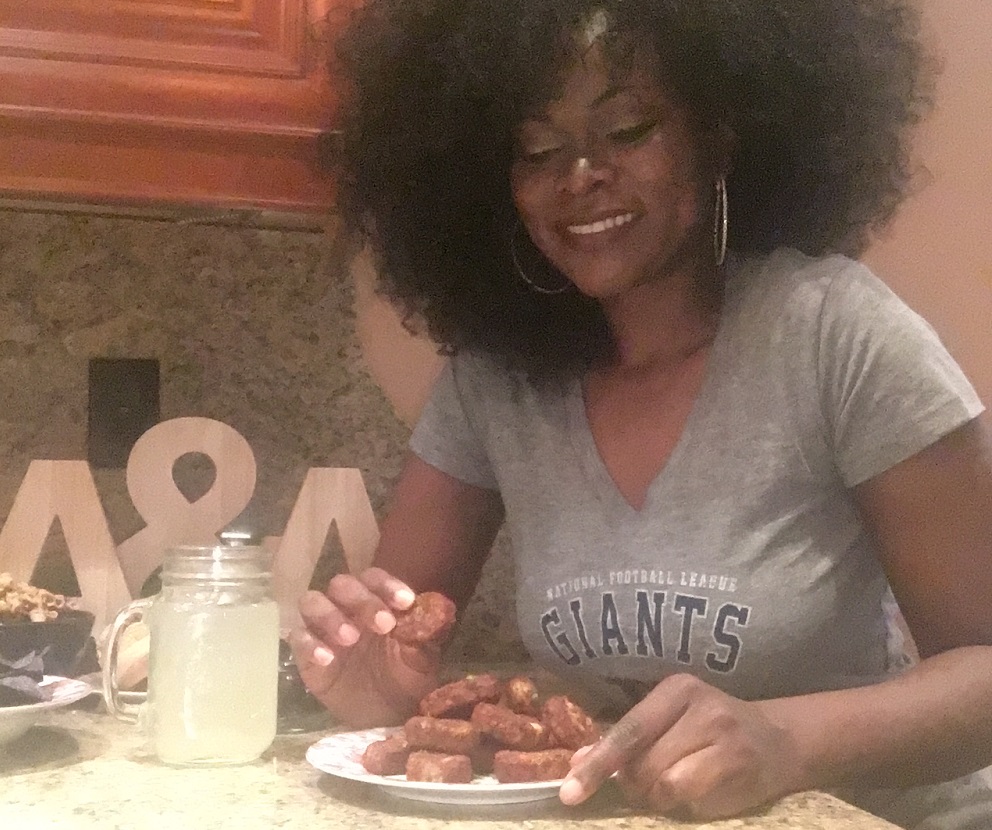 Ok, spill the beans! What's on your Super Bowl menu? Do you and your partner always agree on the menu?

Oh — P.S. Then, on our way out the door at Target we spotted Star Wars Cheez-Its! Definitely a Target Essential we can both agree on…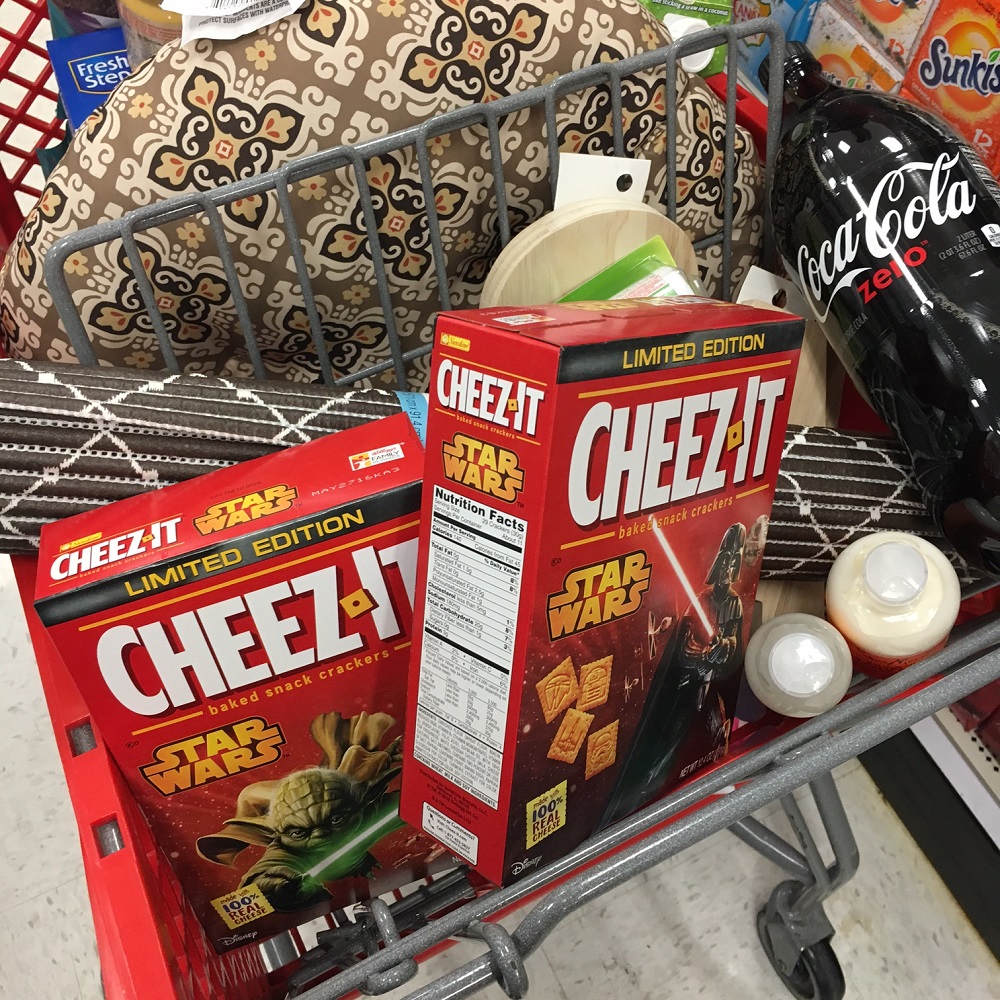 Disclosure: Heads up, chica! This is a real deal sponsored post, meaning that I was compensated, but of course all of my fabulous opinions are my own.