This making a difference interview with the powerful Lynita Mitchell-Blackwell by the incredible Tinzley Bradford is so exciting for me. Settle-Free Dating Coach Tinzley is a lifetime client AND friend whom I admire greatly. 
And Lynita, whom I ADORE, is the founder of Bold Favor Magazine, a really important publication for African American women that had lil ole ME on the magazine cover! See that issue of her groundbreaking magazine on this link. Check out this interview now – be inspired, be uplifted, be transformed… – Abiola

click here to change your life
 "Be who God meant you to be and you will set the world on fire." 
― Catherine of Siena
Lynita is Making a Difference & Inspiring Us All
by Empowerment Coach Tinzley Bradford
I am super excited to do a guest post on this amazing site because this Sacred Bombshell  is someone who represents "phenomenal woman" to the 10th power!
Lynita Mitchell-Blackwell Esq.,CAP, CCLC  Purpose, passion, power = ACTION when it comes to her. She's a #1 Amazon Bestselling Author and International Inspirational & Business Leadership Speaker Lynita Mitchell-Blackwell empowers people to be Certified Leadership Champions!  An attorney, CPA, and certified success coach, Lynita is highly sought after and celebrated and has inspired thousands through her seminars and speaking engagements.
Lynita is the CEO of the Leading Through Living Community, a multi-faceted enterprise that includes the award winning media group BOLD Favor book and magazine publishing, business consulting, and training.  There are a lot of people who can learn from her incredible message. She's been booked on cruises radio shows and for tons of empowerment events! I wanted to tap into her wonderful mind and just learn more about why and how she does what she does. Sit back and enjoy the journey of Lynita Mitchel- Blackwell.
Hello Lynita, thank you for taking the time to interview with me. I'm very eager to know more about you and share it with the world. So Tell us about you, who is Lynita Mitchell-Blackwell?  
You're more than welcome and I am so honored for this opportunity. I'm a woman building a monumental tidal wave of successful women to reclaim and rebuild our communities!  I do this by acknowledging our purpose, harnessing our passion, owning our power and taking BOLD action.  Everything I do is based in helping people discover why they were placed on this earth, what their natural born talents and abilities are, and how to become successful and profitable working in them.
Every experience I've been blessed to have, the people I've met, and the education I obtained have led me to this moment in time where I may help so many others.  Some days I can't believe I'm living this wonderful life.
You call yourself the "Leadership Champion." I love it, that's pretty catchy, so tell me, what is a leadership champion?
Instead of being swept up by the wave, I ride it!  I use my knockdown, drag out experiences to lead others to their BOLDest, most daring dreams.  There is nothing you cannot do as long as you have faith.  The key is understanding that every person was placed on this planet for a specified reason, and has unique talents and gifts to accomplish the mission.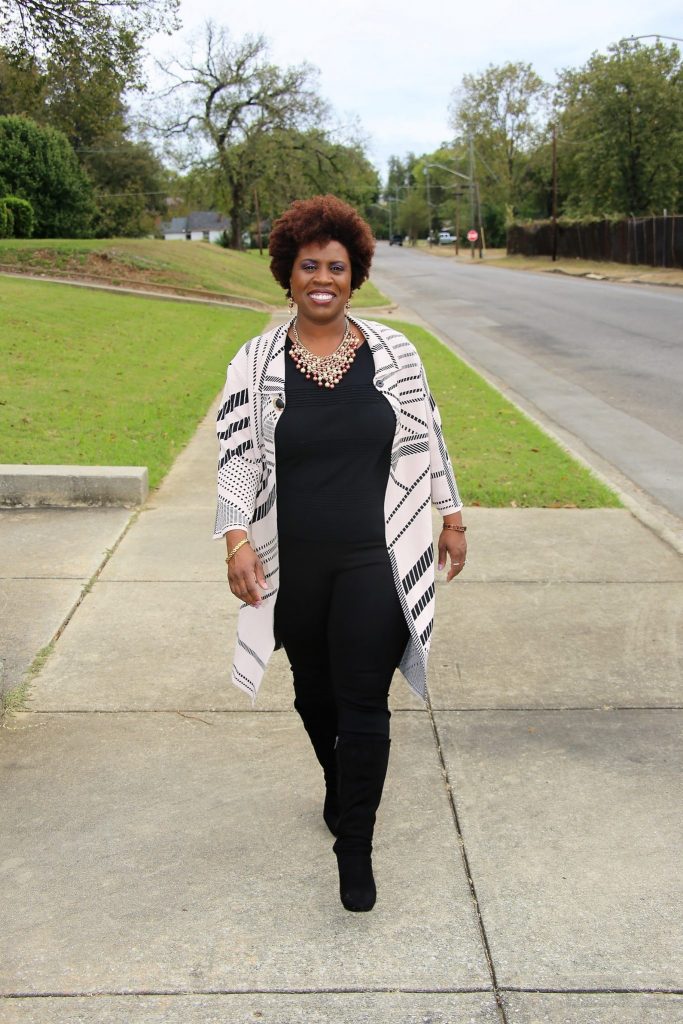 You're a speaker, a bestselling author, a publisher, a CPA, an attorney, founder of Leading through Living, Bold Favor Magazine and I'm sure the list can go on… you are making a difference, that's for sure. Tell me more about Leading Through Living?
Leading Through Living Community is the parent company of all of our endeavors.  It is the "who, what, when, where, how" of it all.  Believe it or now, LTL began as a book – my first published in 2013 – that detailed my mistakes and wisdom gained from working in various organizations.  I published the book and people started asking me to come speak – that's how I became a keynote speaker.  After hearing me speak, they asked me to help them publish their books – that's how I became a publisher.  I met various people and was inspired by the Lord to establish BOLD Favor Magazine.  People saw the success of the magazine and asked me to publish their magazines – that's how I became a magazine publisher.  So all of this happened because I was willing to be open about who I am, the mistakes I've made, and what I learned from them.
Who do you admire? We all have people who are making a difference that we look up to who are you a huge fan of and why?
I greatly admire the spirit of people I've had the honor of learning from, and there have been so many.  People who have overcome and forgiven the unforgivable are at the top of that list.
What inspires you in a world that we all see lately can be filled with hate, how do you remain positive?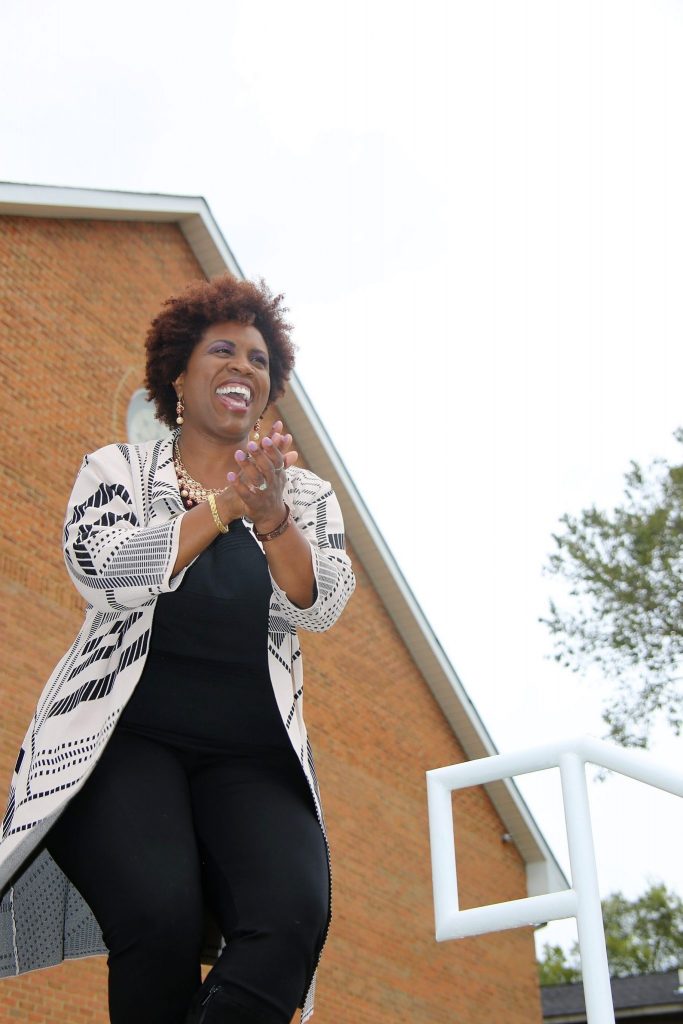 I remember that at some point in my life, I was the "big bad wolf" to someone else's red riding hood. We want to believe that we are the shero of our story, but really we are all people doing the best we can with what we have.  When we remember to focus on the person and the petty stuff that they do, we realize how God is able to love and bless us despite our shortcomings, faults, and mistakes.
Who is your target audience? What would one receive from you at a speaking engagement? Do you coach on business?
My target audience is people seeking to embrace their pain and let the blessings reign!  Typically, it's women between 35 and 55 who best receive my message.  This is a time in our lives when we've gotten most of the "to do list" complete (get married – check; have a baby – check; go to grad school – check), and we can focus on who we REALLY are and who we REALLY want to be.  I am a certified Christian Life Coach and love using my skills to help others.
In a few short words, tell me what has been the most challenging for you during this entire process of pursuing your dreams?
Getting people to invest more in wisdom than they do material items.  I like fine things just like most people, but until we get to the point where we're willing to spend MORE on obtaining the intangible yet essential knowledge needed to grow, we will continue to only get bowl blessings.  I don't want blessings that fit into a cereal bowl.  I want big, amazing, inconceivably BOLD blessings that can't fit any container!
Have you ever found yourself losing people as you began to climb towards success? How do you get past times like that? This happens to a lot of people, any advice?
Yes, I do. As I've become more successful and more visible (they are not always the same thing), I've watched people fall back.  I used to be hurt by it, but I realize that just as God is working in my life, He is working in their lives, too.  People come into our lives for refinement, knowledge, and love.  They leave for refinement, knowledge, and love.  If you keep your mind focused on how you can best love people, you won't take it so personally when they come and go – you'll realize that it was just time.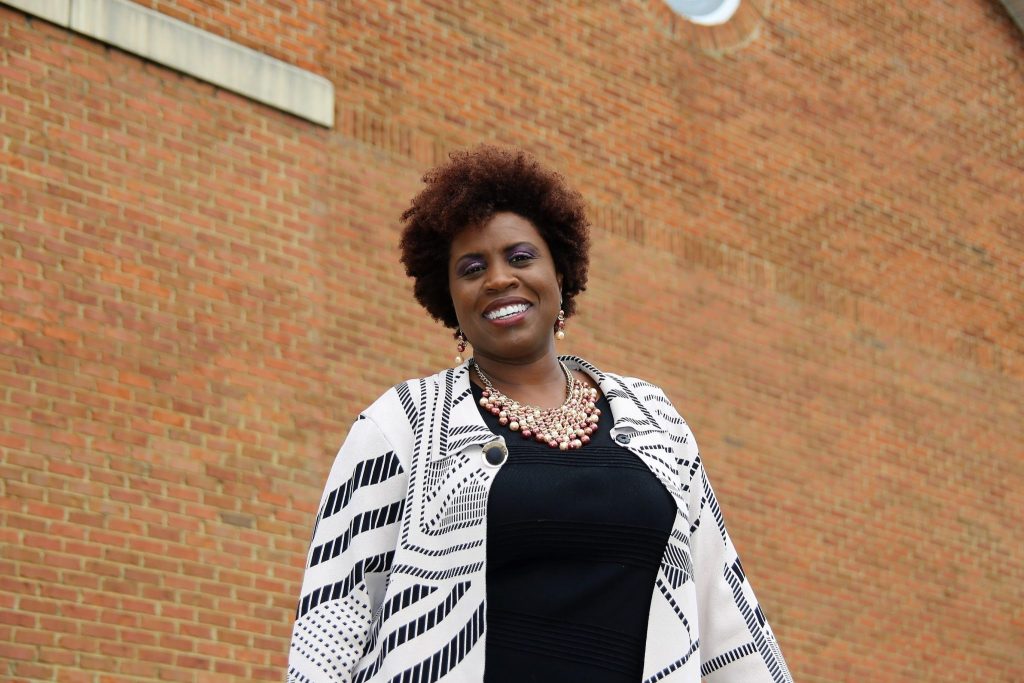 How tough was it to launch a magazine? Bold Favor Media Magazine which was also founded by you has really evolved in to an amazing published work. I know it's a lot of work put into it right?
It was easy to start, not so easy to keep going!  God gave me the vision to found the magazine while on a trip to India – I was a delegate to the Art of Living Foundation's International Women's Conference in Bangalore.  I met amazing women from all over the world who helped share and promote the magazine.  We gained a lot of support, but I didn't have the infrastructure to launch as strongly as I should have (literally, I had no advertising, marketing, or graphic design team).  But my friends and family saw that I was trying to do something amazing and positive and pitched in.  It's an ongoing challenge to keep things going – many people want to be IN the magazine, but don't want to pay, but we keep pressing forward.
You have a daughter and many times the apple doesn't fall too far from the tree. Has she shown any passion for writing and making a difference like her mother?
Angelica is an amazing person!  She's creative and uses that creativity to design dresses, code games (she's a huge gamer), and experiment with her doll's hair.  She even designed the December 2016 cover of BOLD Favor Magazine with Loren Lott as the cover!  But no, she hasn't shown any interest in writing, and I'm good with that – she has an abundance of rich talents and abilities.
I love her name! How do you find dependable, dedicated and experienced writers for your magazine?
I'm so happy to say we've never had to search for writers, they've always sought us.  Many have been with us for a couple of years and I am so grateful for our entire BOLD team.
What legacy would you like to leave behind? What would you like to be known for?
My second book, which became a #5 Bestseller, is the Leading Lady Legacy: 10 Steps to Become the Leading Lady of YOUR Life.  I want women to know THEY are the leading ladies of their own lives.  There's no time to be a mini-me; embrace the big YOU!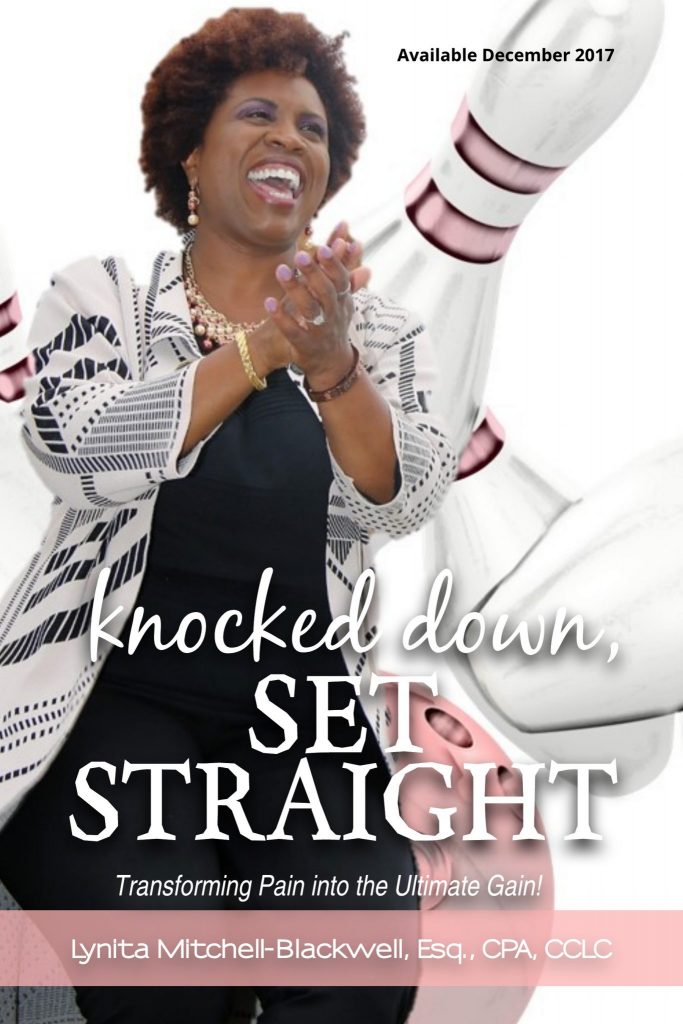 So what's next for you? Are you making many appearances in the near future? Any plans to someday have your own talk show? You know sort of like a Ted Talk.
We're expanding BOLD Favor Media Group to include radio, television, and film, in addition to the magazines.  I'll also be doing more international speaking and building my coaching business.  I'm really excited that our third annual BOLD Awards will be December 2nd and the Universal Women's Collective retreat will be Spring 2018.
Any advice for others looking to break into the business?
Pray hard before you leap!  But once you're mid air, FLY!!!  You've got this!
I love that advice and you are so right, prayer is very important in anything you decide to start. So, where can people find you if they want to stay connected?
My website is LynitaMitchellBlackwell.com,
IG and Twitter handle is @lynitamb,
FB fanpage is Lynita Mitchell-Blackwell.
Thank You So Much for Making a Difference!
Check out this amazing issue of Bold Favor Magazine where the lovely Abiola Abrams was on the cover!
[
YouTube Video Link
]
---
Powerful Article on Making a Difference by Settle-Free Empowerment Coach Tinzley Bradford
Visit her site at tinzleybradford.com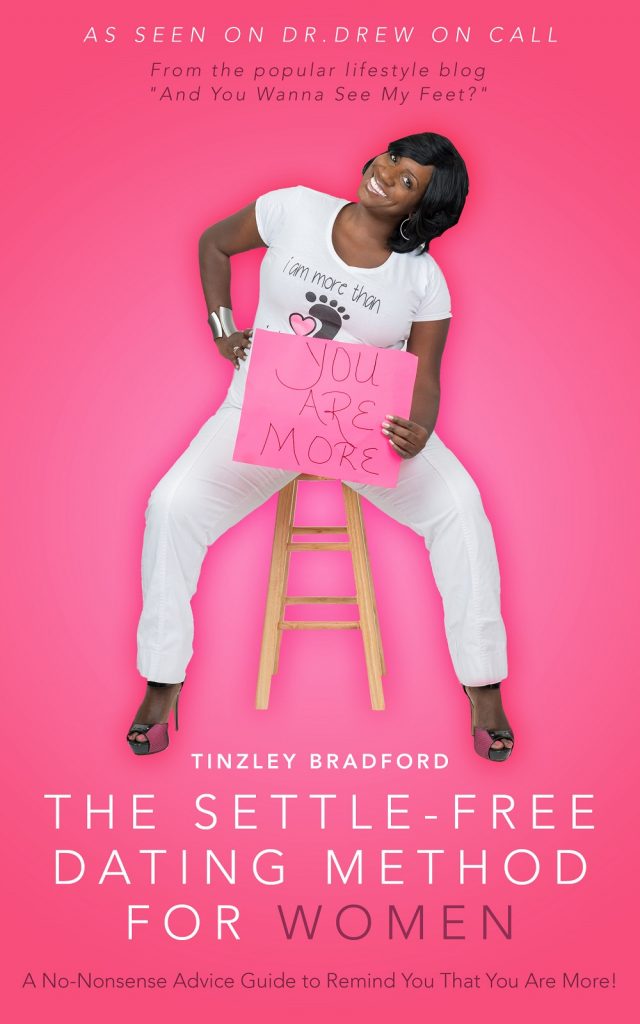 ---