This week's Spiritpreneur School is with PR Guru Camille Dundas.
Episode 12 is sponsored by the Become the Guru Bootcamp. Get free Spiritpreneur Success Strategy Training at BombshellMyBusiness.com.
How to get press coverage and TV attention for your spiritpreneur message, mission and movement…
Watch! Camille on How to Get Press for Your Projects
"The media's job is not to promote you, their job is to tell a story. Media training helps you figure out what that story is and how to tell it in 30 seconds or less." – Camille Dundas

Listen!
---

About Camille Dundas, PR Guru
Camille Dundas is a media expert, having worked as a news writer and producer for Toronto's major news programs including (Big Canadian networks)  CBC National, CP24 Breaking News, CityTV News and CTV's Canada AM. Camille's journalistic style is anchored by her mastery of and passion for storytelling, so it should come as no surprise that Camille is also an educator.
As a media consultant at 404 Media Group she leads practical workshops that give clients critical insight into how the media works, and how it can work for them. She loves to share her knowledge of the media landscape and the unique lessons she has learned during the last ten years she's been working in the broadcast industry.
A personal and professional milestone for Camille was meeting the late Nelson Mandela and the rare opportunity to co-direct an educational documentary about maternal health in Rwanda. As the editor in chief at online magazine Byblacks.com, Camille follows her biggest passion; highlighting the achievements of her community.
Find out more at 404mediatraining.com.
---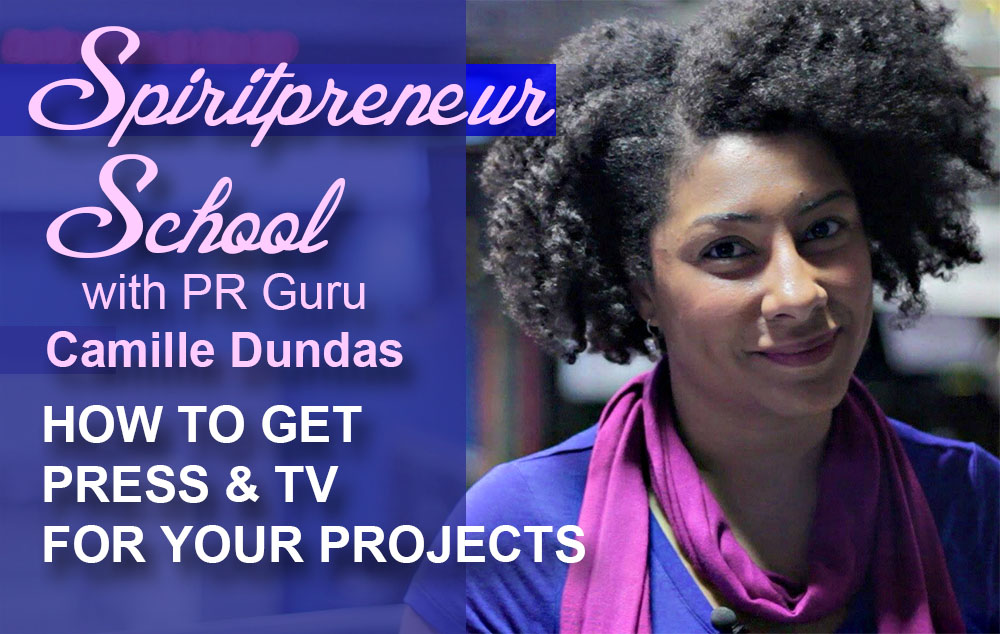 A few of Camille's PR Getting tips:
1) Don't take it personal if you don't get a call back. Securing an interview depends on timing, relevance, entertainment value and most of all – a good pitch. It's not easy to get all of these elements right at the same time. So don't sweat it, just keep at it.
2) Don't try this at home. A huge part of getting media attention is relationships. A good publicist works hard at building and maintaining relationships with decision makers. Don't whip up a press release on your own, hire a publicist.
3) All media houses were not created equally – but treat them as if they were. If you are building a brand, give as much importance and respect to community papers, podcasts, blogs etc as you would to a mainstream outlet. That means showing up on time and returning calls. Treat every opportunity to appear in the media as your best chance for your community to get to know and trust you.
4) Follow the leaders. Find and follow all the major news outlets on Twitter and send them tweets about yourself and your events.
5) Before the interview, go over details in your mind. Practice telling a few stories that are personal, humorous or emotional. Make sure it has a strong beginning, middle and end.
---