Trigger Warning: This prayer for healing email is about a letter I received a few minutes ago from a beautiful woman who was just diagnosed with cancer.
Also, if you know the artist who created this featured artwork, please let me know. It was on social media and I would like to give credit.
Hello Sacred Bombshell,
I just got an email from one of the members of our Sacred Bombshell tribe, a fellow Spiritreneur, one of my Future Gurus.
Her name is Shirley. She asked for my prayers and I assumed you'd want to send her your happy, healthy mojo too, too.

 

Shirley has been diagnosed with stage 3 breast cancer. Her doctor told her she has to have an operation immediately, as in right now!
She is on the way hospital to have that operation and, beautiful and POWERFUL woman that she is, her thought was to send an email to ME about Become the Guru Bootcamp.
I am sharing Shirley's email with you because she asked me to pray for her.
And I am asking you to send prayers for her too. If prayer is not your thing, please just send positive intentions her way.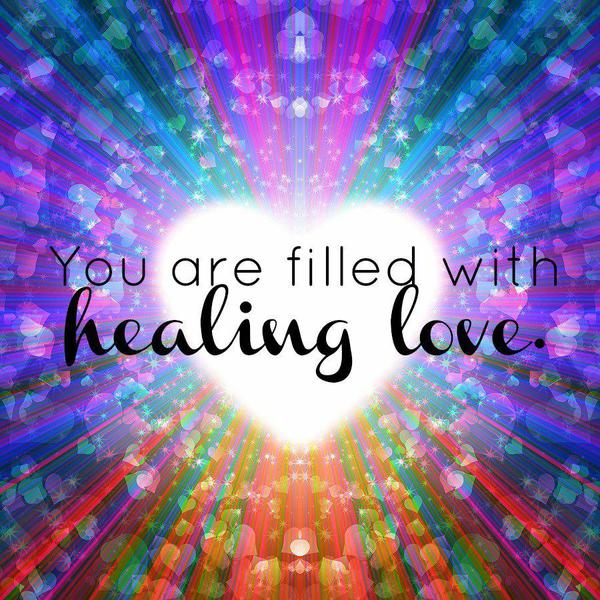 Here's an excerpt from her email:
Dear Abiola,


 

I am on my way to the hospital for surgery.

I have stage three breast cancer, and my doctor advised to do surgery – now.

I do however, want to complete your Become the Guru Bootcamp and continue to be the woman I know I am.

Please pray for me.

 

Thank you for the work you are doing for us women.


~Shirley
Here's my reply (edited) to her:
 

I see you as healed, strong, healthy and well! You have inspired me today, 

Shirley

.  Email me when you're in recovery. I would like to call you and pray with you on the phone. 

 

If you have time to listen to something inspiring in your amazing recovery, please listen to this conversation with a woman who is rising and shining past breast cancer:

 

 

You are a miracle and a bright light on the planet, 

Shirley

. I promise, you WILL get to take the Become the Guru class. (And ROCK it!) I look forward to working with you as a Future Guru.

 

I will share your energy with the group and you will have thousands of people praying for you. I am praying for you and with you.

 

All blessings,

Abiola
I sent Shirley this inspiring audio from a year and a half ago that I've never shared with the general public. It is a conversation with Bershan Shaw, who you may have seen on Oprah's OWN Network. Bershan also wrote the foreword for "The Sacred Bombshell Handbook of Self-Love."
Bershan is a two-time breast cancer survivor.

I am inspired by Shirley to share Bershan's wonderful lessons with you, too.
Please take this moment to send our Sacred Bombshell sister Shirley your prayer for healing and positive energy.
She will be healed.
Correction: She is already healed — and so are you.
We claim it, believe it, and see it.

P.S. This has been a rough week for me, because I found out 2 days ago that one of my friends completed suicide. I have been beyond devastated.

That's why I didn't send you a reminder yesterday or the day before about the bonus sessions for Become the Guru Bootcamp beginning Monday.
P.P.S. As Plato said, be kind, for everyone you meet is fighting a hard battle.
We are rooting for you, Shirley!
---