Next up on this wondrous life-changing adventure called today: Meet Donna D'Cruz, magical Rasa Living love goddess and professional superwoman and kindred spirit. It's time to stop gathering around our problems – yes, we have those – and instead gather around our greatness.  This is a time for vulnerability, strength and claiming our wisdom. Listen in.

Greetings Goddess,
I recently attended "Music and Meditation with Donna D'Cruz" at Jivamukti Yoga School in New York City and I am still vibrating joy from the beautiful experience!
The words "Renaissance Woman" get bandied about Donna D'Cruz is truly a universal creative spirit. She's a DJ, yogini, teacher and entrepreneur — and that's just the beginning.
I recently interviewed the magic woman in my Flatiron studio for my newest web series, "Abiola's Passion Party," episode coming soon. Donna's company and online home is called Rasa Living and household names from our girl Gabby Bernstein to Fran Drescher agree that Donna has something special to offer the world. Donna even plays a tantra teacher on Fran's hit sitcom, "Happily Ever After."
After our meditative tea party and interview, Goddess Donna presented me with a gift bag of her magical creations that made me S.O.L., Squeal Out Loud, and no, I'm not ashamed to say that! I first became aware of Donna through because of her healing work with Phoenix House, an organization that offers rehabilitation services to addicted people. I knew immediately when her team got in touch that we would be connected.
You too can experience the magic of Donna D'Cruz via Donna TV and her store on OpenSky. With love, gratitude and intention, enter into our sacred conversation…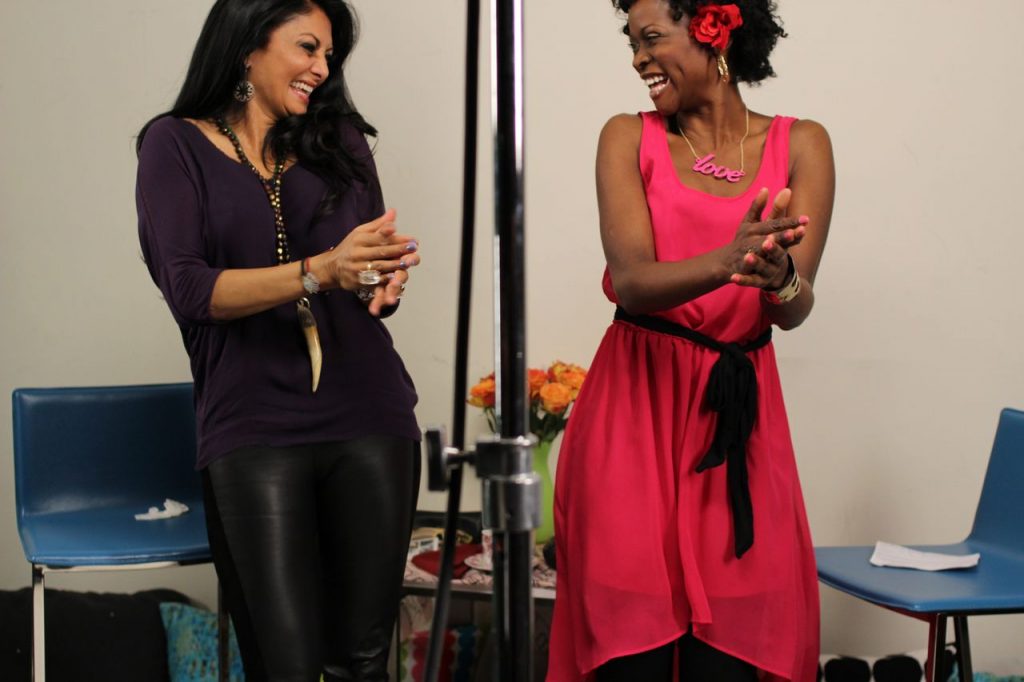 Abiola: Donna, I've reclaimed the word "bombshell" to mean a goddess who owns herself. You are definitely a bombshell inside and out. What makes you personally a "Bombshell" and a "Goddess?"
Donna: Whew! What a large and expansive question, Abiola. It's time our Sisterhood reclaimed many things for ourselves, beginning with definitions and there's no better place to start than with two such visceral words, "Bombshell" and "Goddess."
Etymology has always fascinated me and I was intrigued to learn that the word "Bombshell" originated around 1710 and was of course, military in origin and mean tan object designed to explode on impact. I like turning this on its head and see the positivism of that impact, not the collateral damage.
I like to define 'bombshell' as living in state of surprising unexpectedness and high-impact changes that lift one up, propelling us forward with speed, decision and a target in mind.
Abiola: And your Goddess Energy?
Donna: As for "Goddess", being born in India, a country with literally thousands of Goddesses to choose from, it wasn't hard to realize what the Universal female spirit meant. I seek out the Goddess in every woman, no matter how prosaic she imagines herself to be or how society may view her.
In my eyes, the woman bagging groceries is as much a goddess as any Vanity Fair diva or Amazonian supermodel on the catwalk – we are all a reflection of the Eternal Feminine, the eternal Goddess.
Our Goddess, our inner Bombshell – our outer and internal beauty are all gifts to be used not to seek and destroy but rather to uplift, inspire and to replace Light where there might be Shadow.
"Be God, when you see your own Beauty, you will be the idol of your Self" ~Rumi.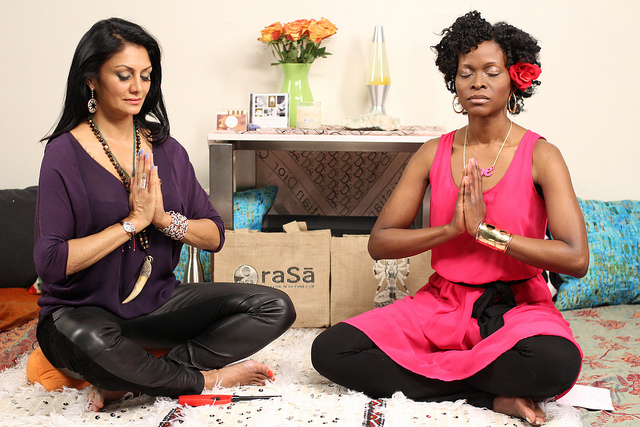 Abiola: Yessss! Absolutely. You know that I am spiritual partners with the lovely Rumi as well. So Donna, when you wake up in a funk or a bad mood, what are the top 3 things that you do immediately to pick yourself up?
Donna: My "Get Out of the Funk Mantra" – Breathe. Fully, deeply with great intention and with a desire to let this funk go. Release and Surrender. 
Light a Candle or Koh (Rasa Soy candle or Rasa Koh, our hand-rolled incense of course in either Nanzen or Nanto fragrance.
Abiola: I grew up in a house that used incense in worship. For those unfamiliar, why light KOH?
Donna: Glad you asked. Before you light your Rasa KOH and proclaim your intention, try these seven steps to simple manifestation: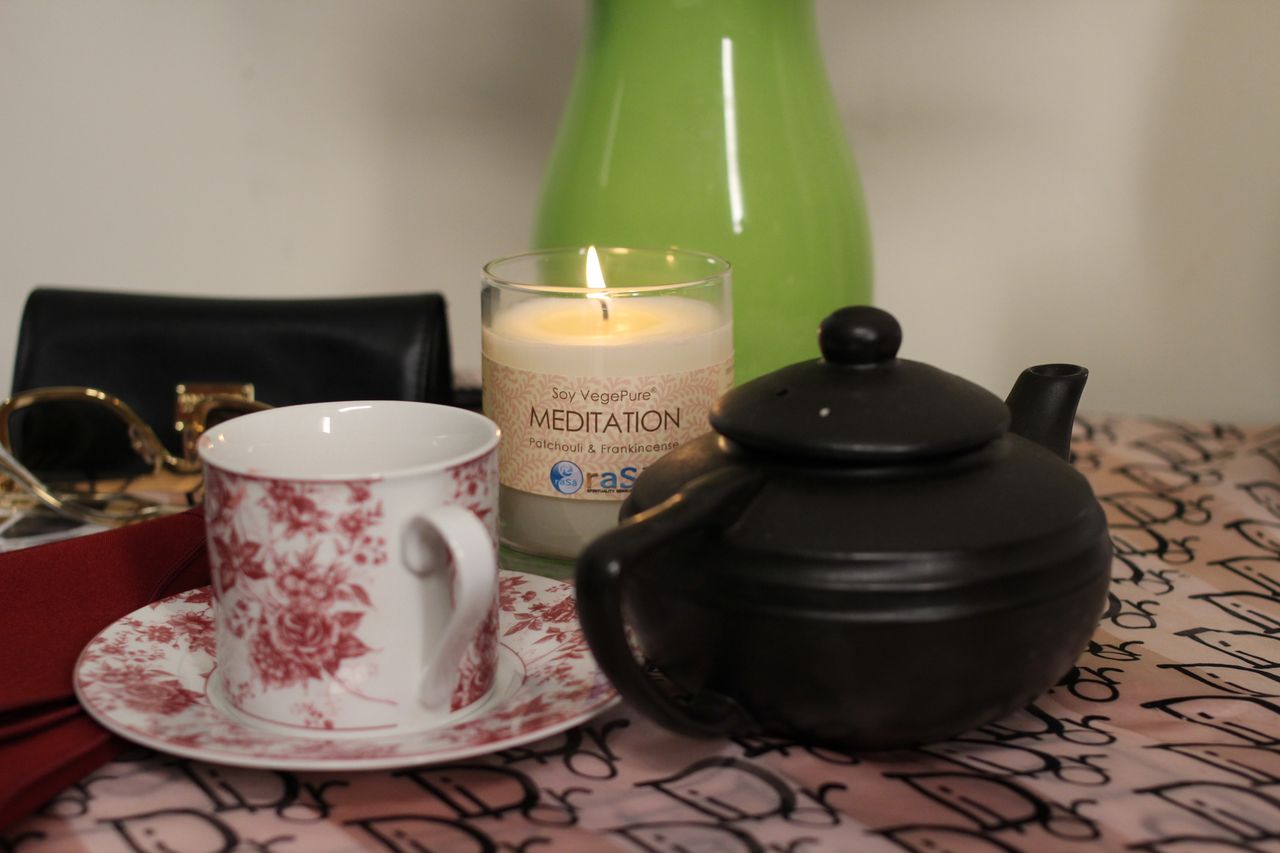 1.Gently close your eyes.
2.Enjoy the moment of silence.
3.Let go of negative thoughts –these will impede your flow.
4.Invite a connection to your heart and spirit desires.
5.Ask for anything your heart and spirit desire.
6.Be still as your intention soars for through the either.
7.Express your gratitude and you say quietly "It's done, It's done."
We believe that you have to proclaim your wish out loud and with an open (pure) heart. How else will the goddesses hear you and grant your favor?
Abiola: Powerful, Donna. Well said. "Out loud with an open heart. How else will the goddess hear us?" Tell us more.
Donna: I meditate.
Meditation is not only for those times when things go swimmingly, but for those (not infrequent times) when they don't. It's most useful for those times when you manifestly may not feel like meditating. As part of my Meditation practice, I play some music.
Not just any music. I have created and produced music that acts as a sonic balm and when I play it, it immediately brings me back to ME, back to my center, back to my breath.
Music provides the 'express -lane' ability to calm, soothe and relax me. I'm using "Letting Go" from Meditation 101" and it's an amazingly powerful tool. Music is said to be our first sense when we come into the earthly realm and also our last, as we depart it.
Abiola: This was a luscious conversation. Thank you much, Donna.

My upcoming episode with Donna is coming soon. Meanwhile, here are some of my favorites from her OpenSky store. Click links to purchase. I receive nothing from your purchase but the joy that you'll get to enjoy Rasa Living as much as I do.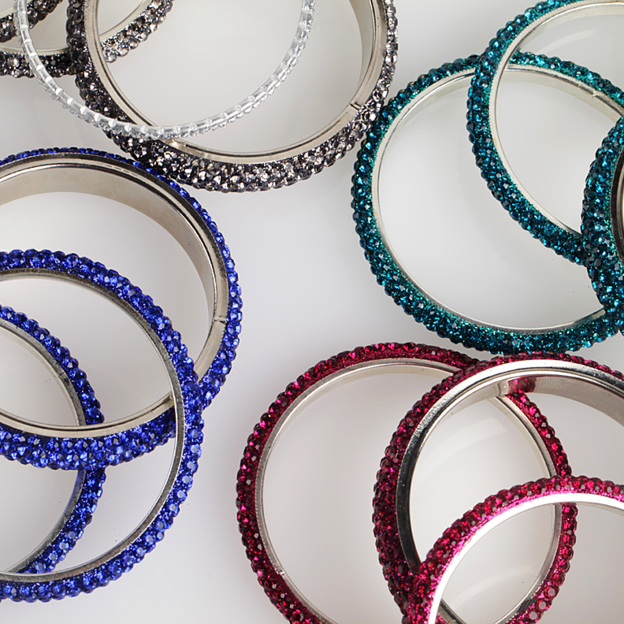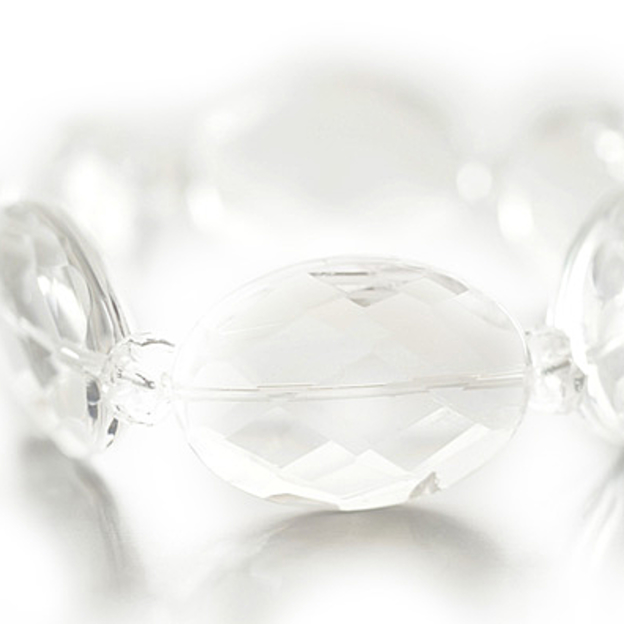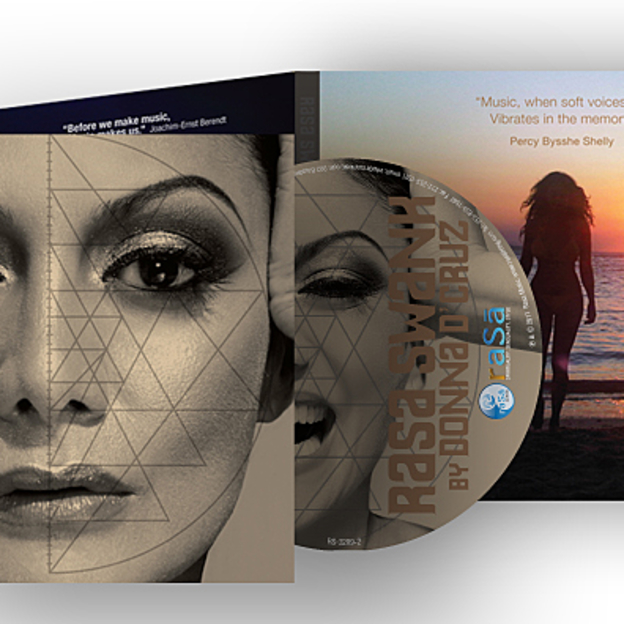 Featured Photo: Bizbash
—
More Passionate Living!