Iyanla Vanzant quotes to uplift, inspire and motivate you to be your best. Oprah Winfrey guru Iyanla is an author, therapist, lawyer and life coach known for "Iyanla Fix My Life" on OWN Network, and her powerful book, "Forgiveness"…
::::Want to join me the law of attraction adventure of a lifetime? Check out the Goddess of Paris Miracles and Manifesting Retreat this summer? Learn more…

Watch!
Iyanla Vanzant on Living in Your Truth
My first encounter with Iyanla Vanzant was back in 2007. It  was the summer before my senior year of college, and I was interning at Project Safe, a domestic violence shelter in Athens, GA. I often went to the library in my downtime (I love, love, love books), and one day, I stumbled upon an Iyanla Vanzant book.
I don't remember which one it was, but I do know that it was a turning point for me when it came to changing my mindset and getting serious about creating the life I wanted.
Since then, I've continued to be encouraged by her books and her daily posts and quotes on Facebook.
I even started my own wellness, meditation and yoga movement with The Black Girls Guide to Calm.
That's why I am sharing my favorite Iyanla Vanzant quotes with you. And because we can all use a little magic and inspiration from time to time, here is some inspiration from Auntie Iyanla that will inspire and empower you to be your best!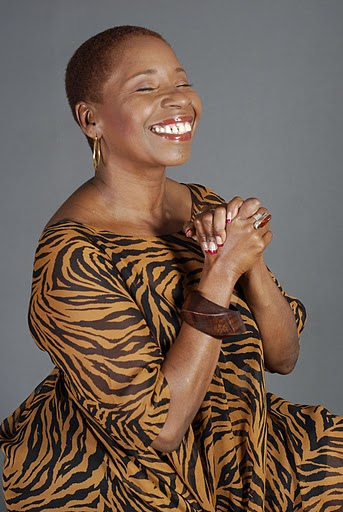 My Favorite Iyanla Vanzant Quotes
1. "In any situation, you have the right, power and ability to choose your experience."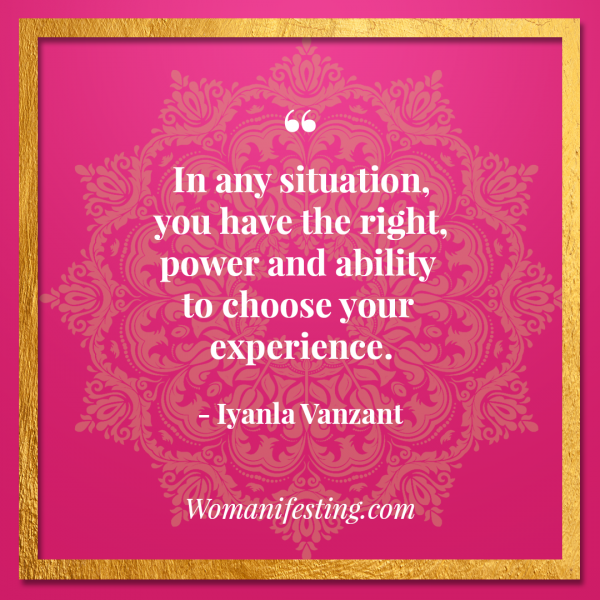 ---
2. "Instead of running from what you 'don't want' walk with commitment toward what you desire. Focus on where you are going rather than being obsessed with where you have been. The difference between the two is energy."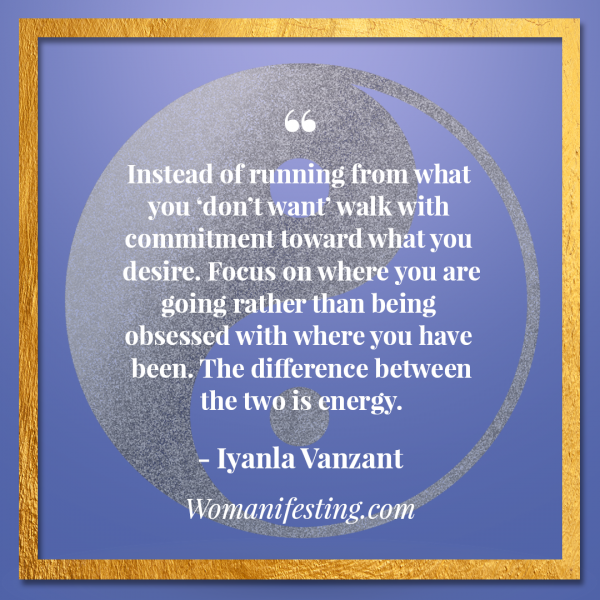 ---
3. "No matter what's going on in your life today, remember, it's only preparation. It's preparation for better things."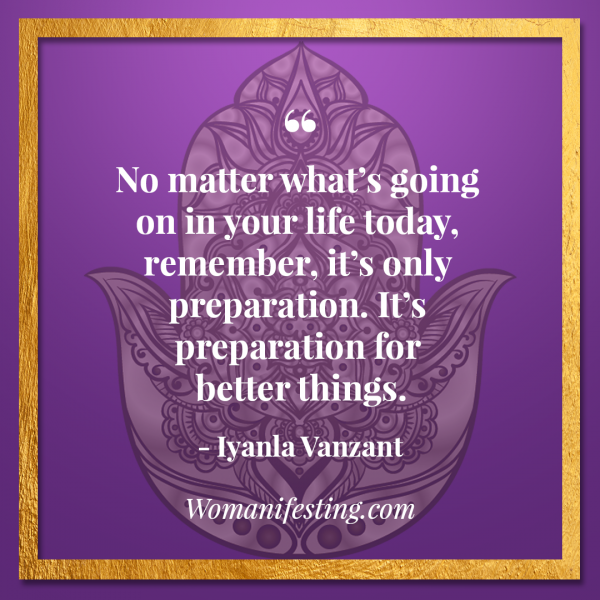 ---
 4. "What you tell yourself about yourself, about your life, about your limitations, you will believe."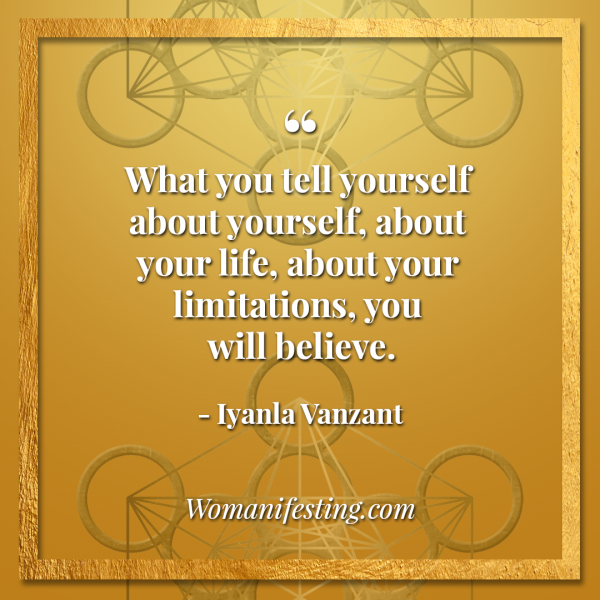 ---
5. "Right where you are is where you need to be. Don't fight it!"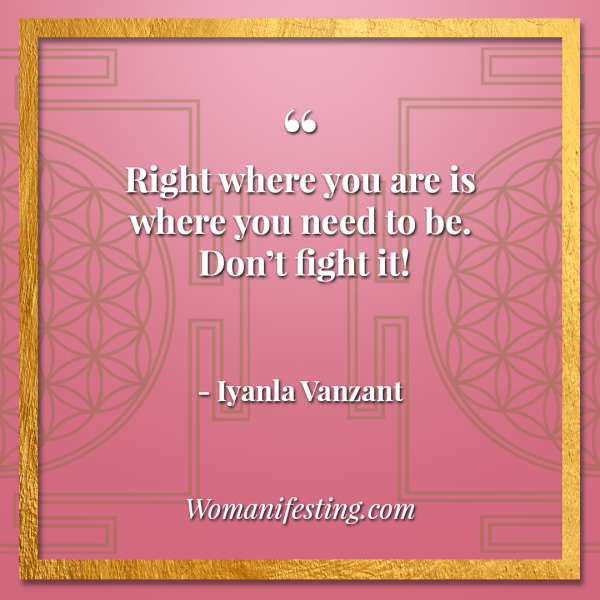 ---
6. "We must inspire ourselves by believing we have the power to accomplish everything we set out to do."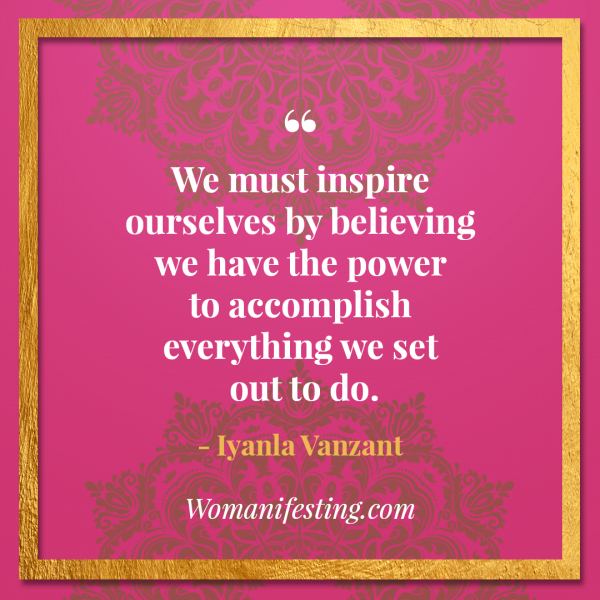 ---
7. "You are the only one who can do it like you do it."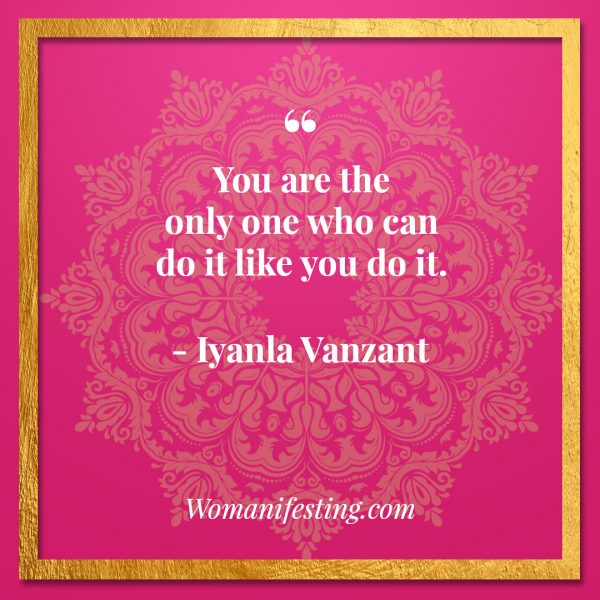 ---
8. "Move toward your wildest dreams, take the labels off your mind and step boldly into your greatness."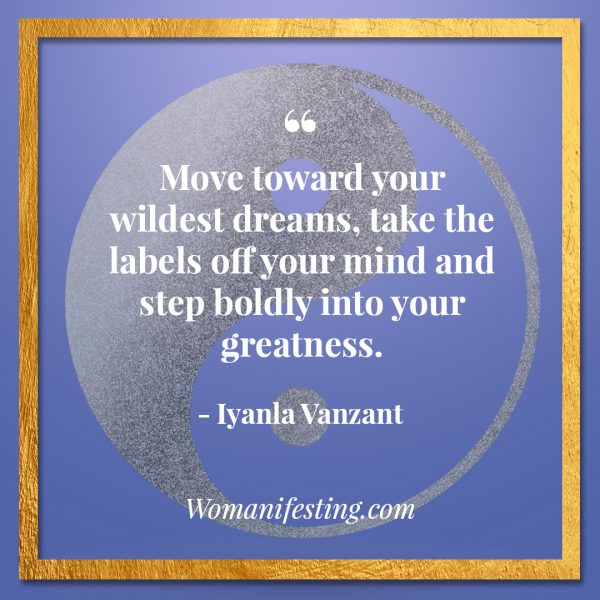 ---
9. "Wherever you are, use your time, energy and talents to do the best you can right now."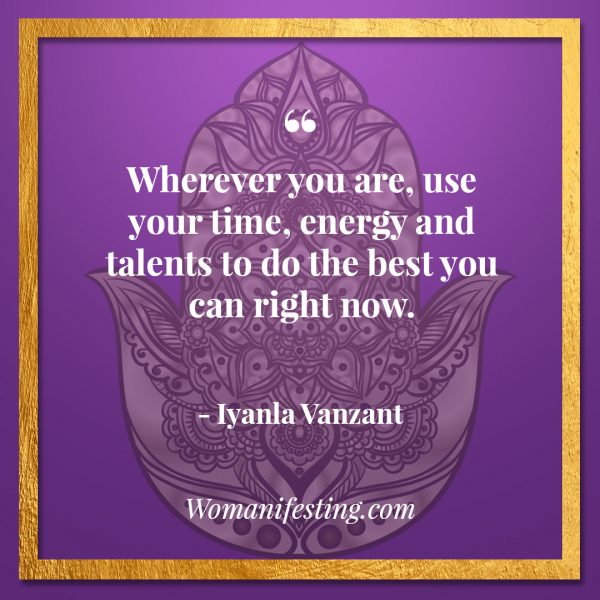 ---
10. "If you don't allow yourself to dream, to dare, to move up, out, forward; how will you ever know what you are really capable of?"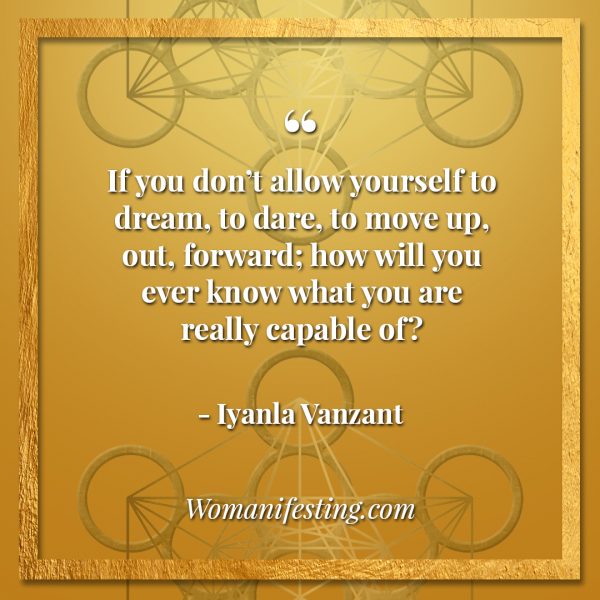 ---
11. "Rather than beating yourself up for what you are not doing, appreciate and celebrate the things you are doing."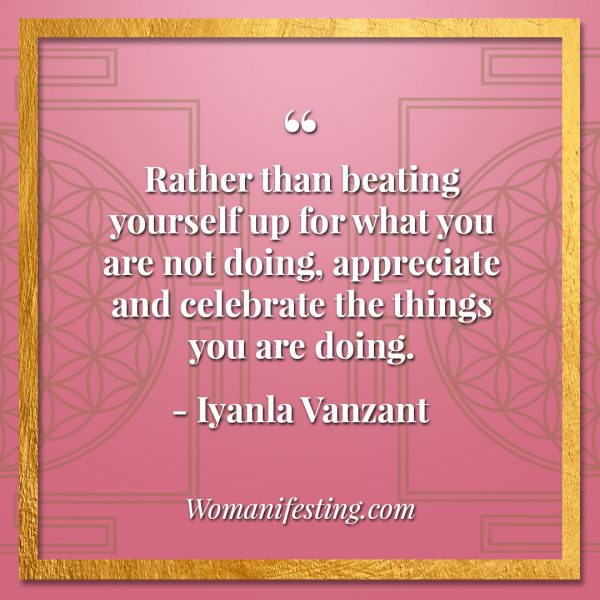 ---
12. "Trust that something good in you will bring something good through you!"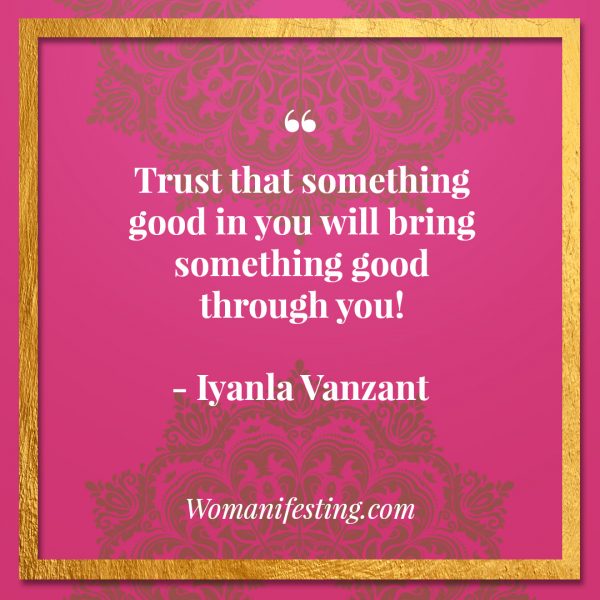 ---
13. "The strength you need, the answer you want, the solution you seek is around you. Turn to the infinite power within yourself."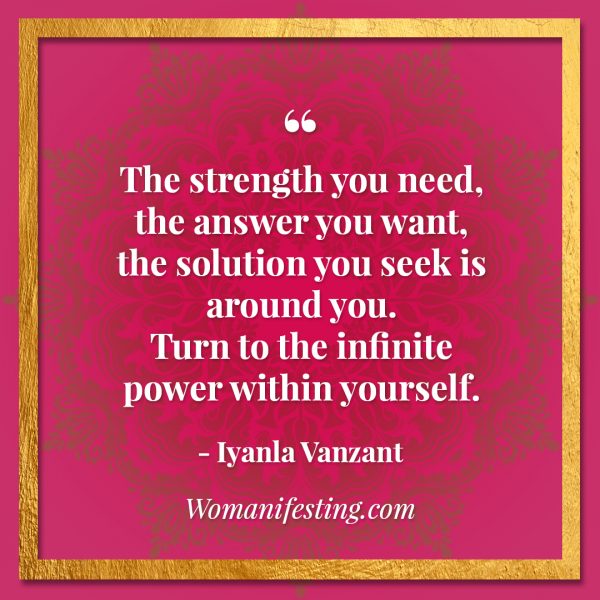 ---
 14. "Let go and open your heart to the possibility that there is something great waiting for you."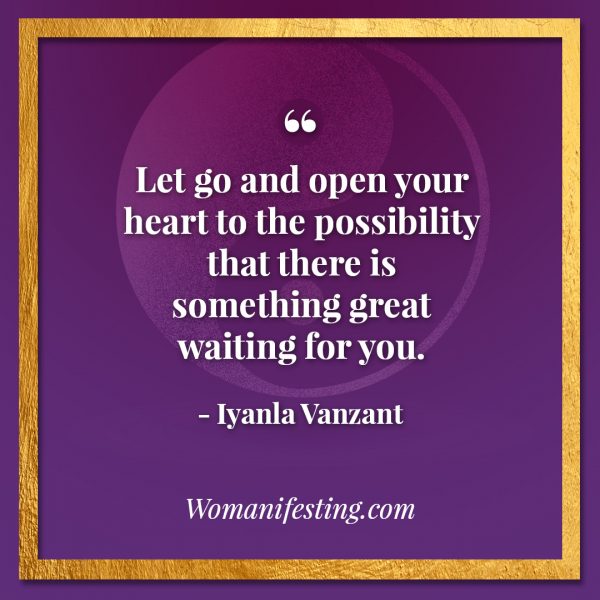 ---
15. "Until and unless you know that you are enough just the way you are, you will continue to look for more."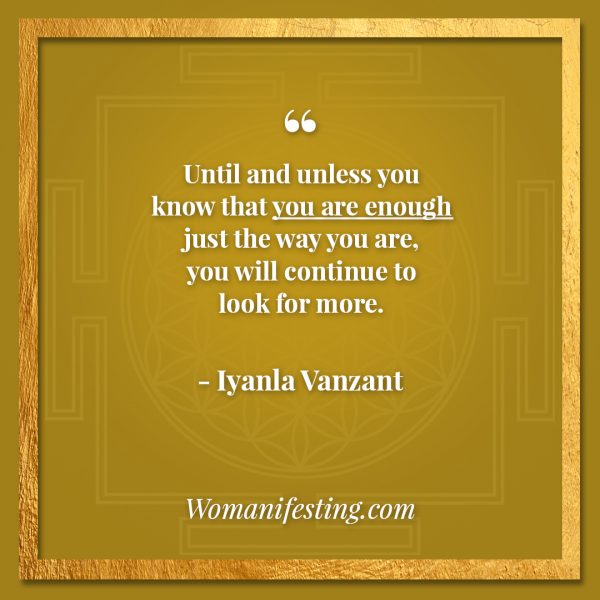 ---
16. "There is absolutely no reason to ever settle for less than the best."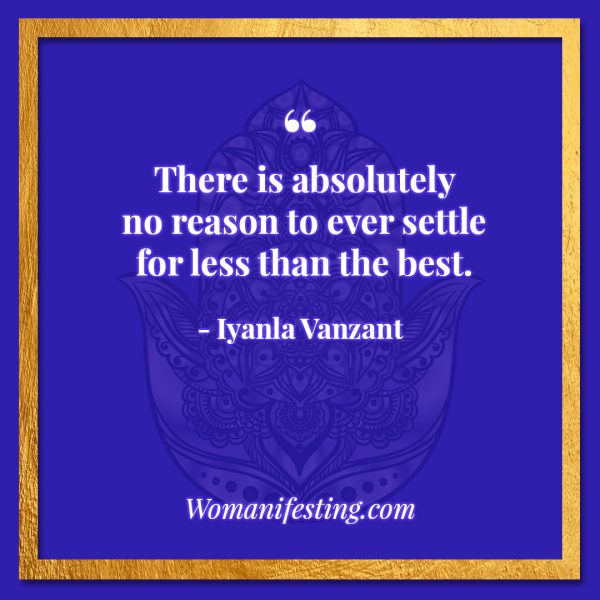 ---
 17. "We have the ability, right, and power to create whatever we want in our lives."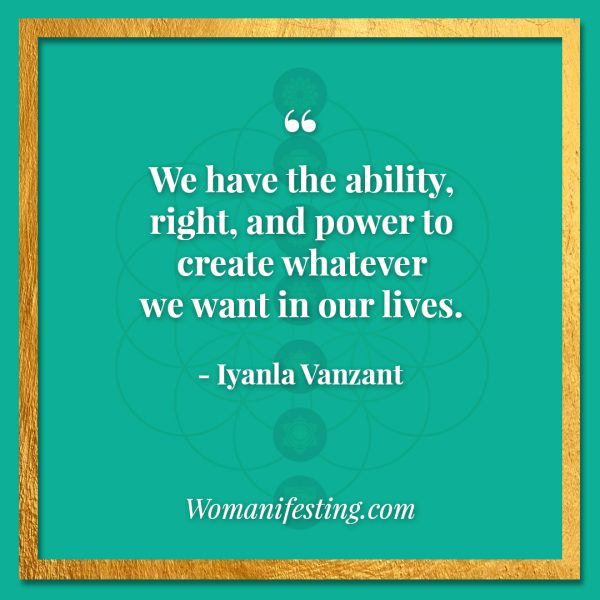 ---
 18. "Open your mind, heart, and soul to accept that it is the Creator's will for you to have plenty."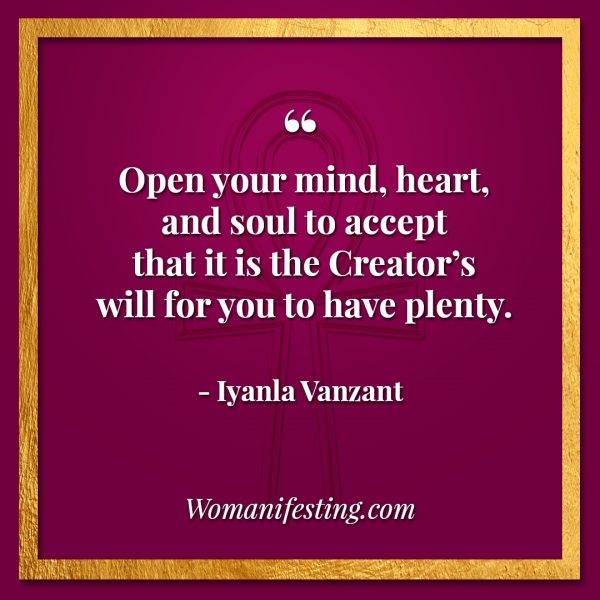 ---
 19. "When you start a new trail equipped with courage, strength, and conviction, the only thing that can stop you is you."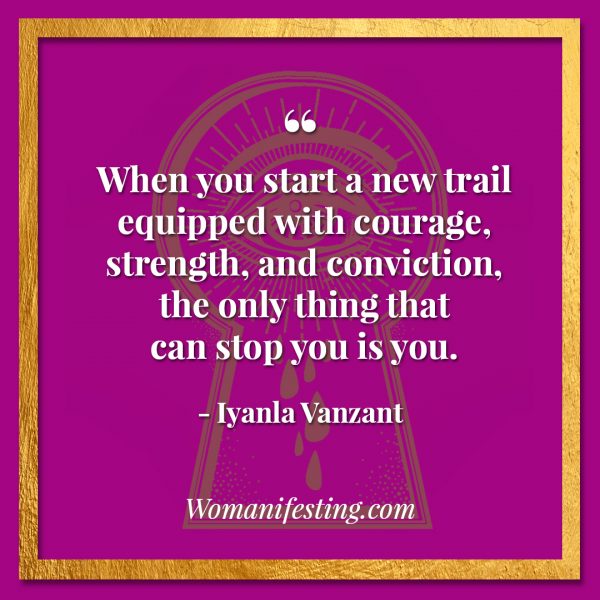 ---
20. "There comes a moment when you must decide that you are going to believe in yourself. If you believe you have the power, the power is yours."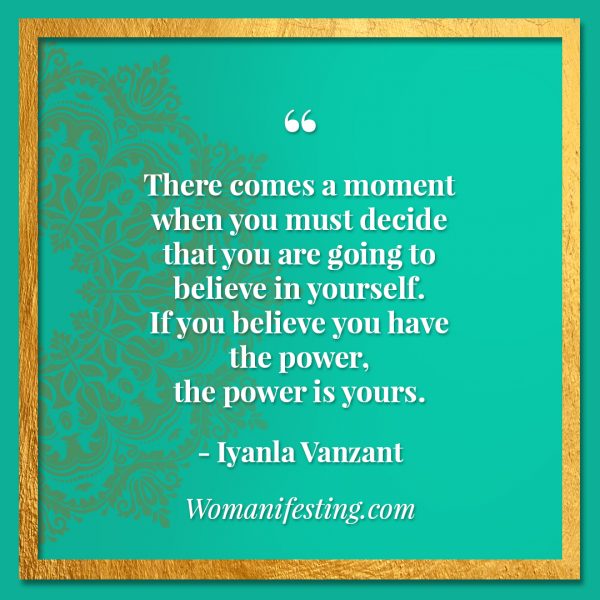 ---
 21. "Life is a game that is meant to be FUN! Give yourself permission to have FUN!"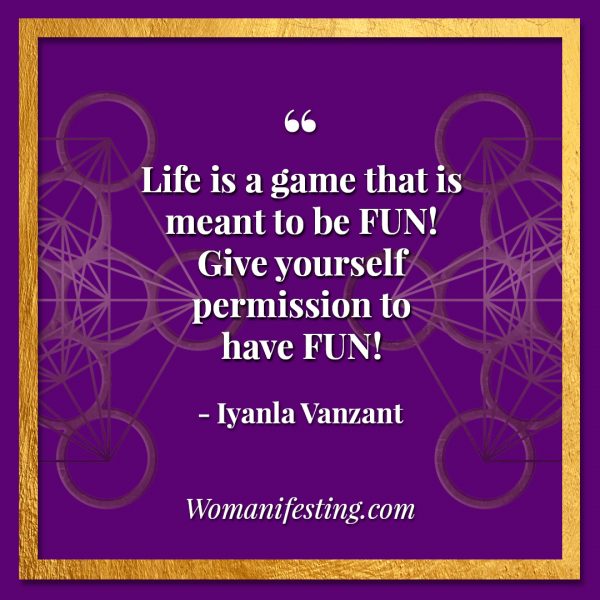 ---
22. "Comparison is an act of violence against the self."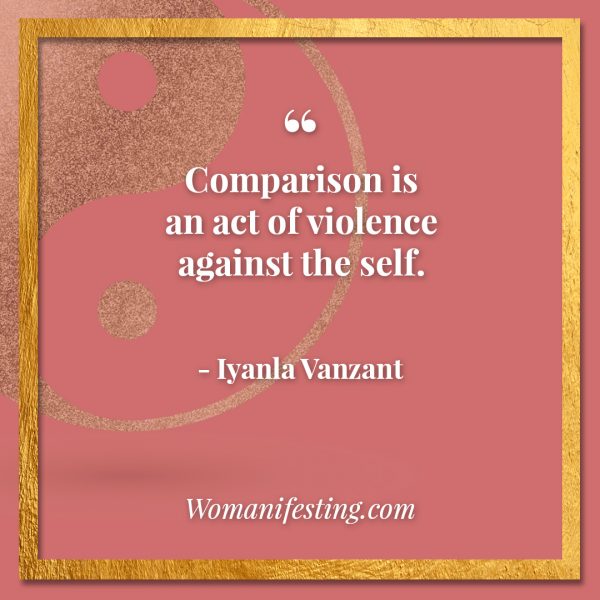 ---
23. "Close the door to yesterday, and open your mind, your heart, and your spirit to the blessings of this moment."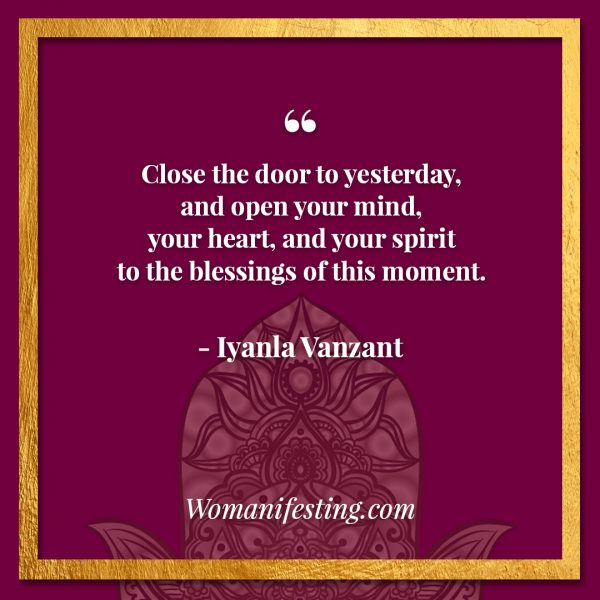 ---
24. "If we celebrate, support, and nurture ourselves, we will not need anyone else to do it for us."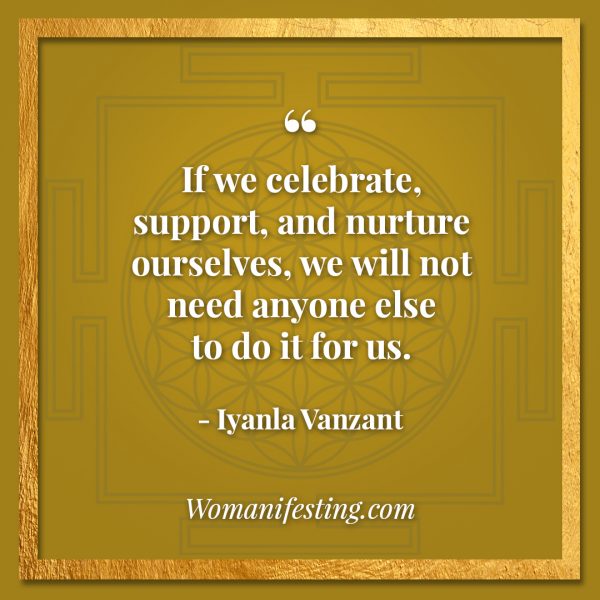 ---
25. "You must create what you want inside of your heart and mind before you can hope to see it in your world."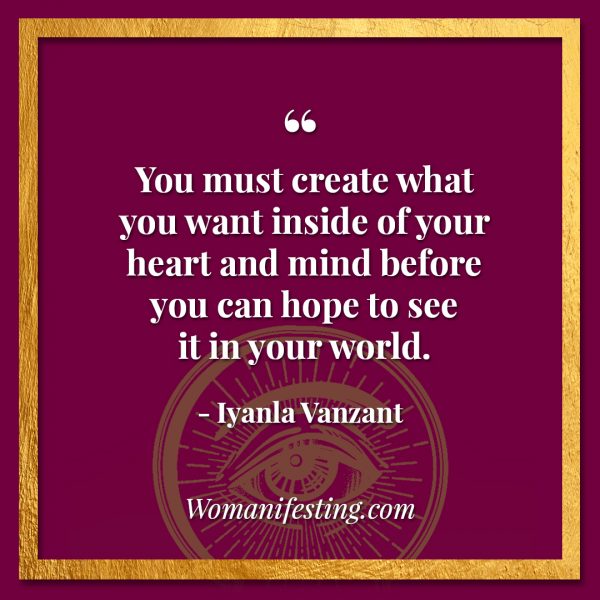 ---
26. "Everything happens when it needs to happen; everyone is always where they need to be."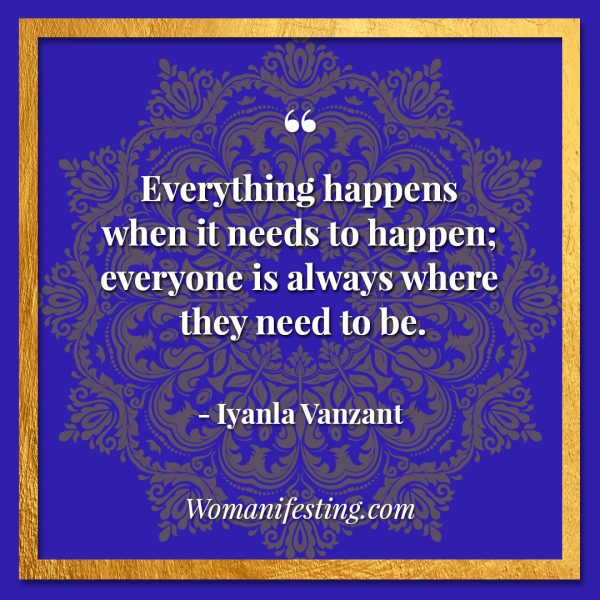 ---
27. "You don't have to do anything to get your good in life. You must, however, be open to receive it."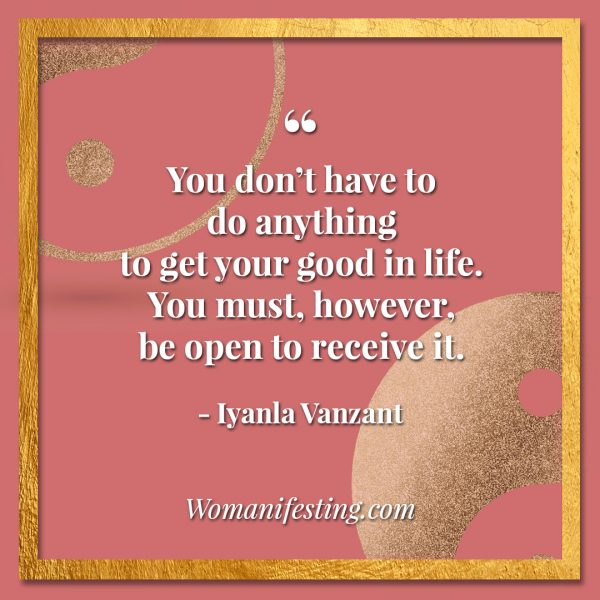 ---
28. "Loving yourself has nothing to do with being selfish. It means that you accept yourself for what you are."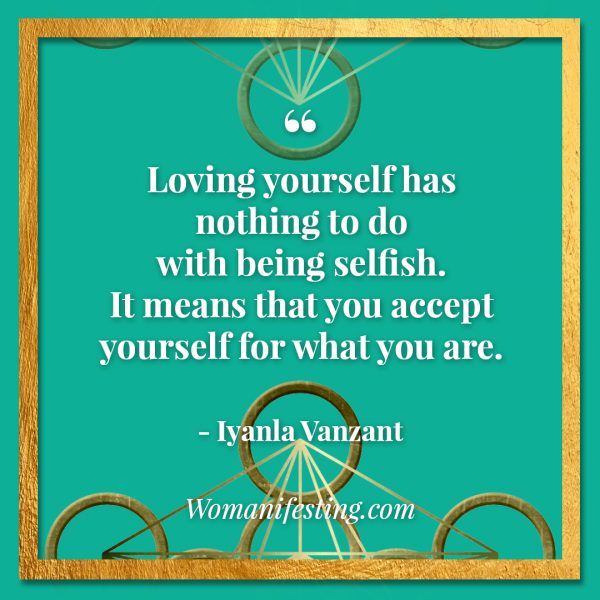 ---
29. "When you are feeling down, celebrate your spirit. Never allow a temporary setback to dampen your celebration of life!"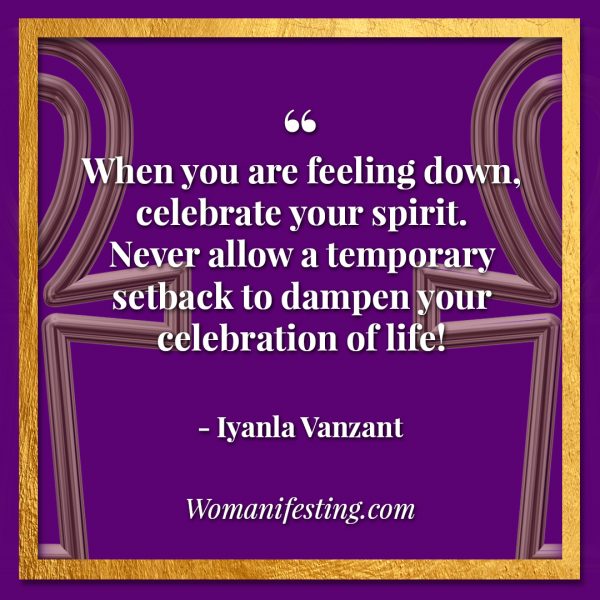 ---
30. "Just do what you do and do it well. Stop worrying about what other people are doing, or what they will say about what you are doing."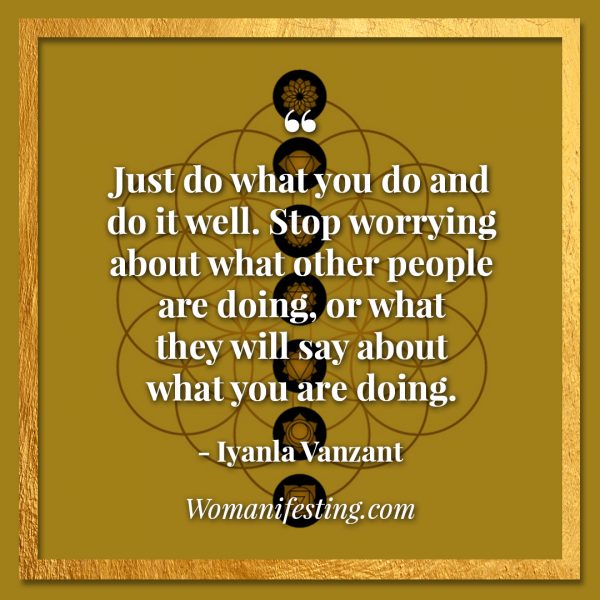 ---
31. "Have the courage to be exactly who you are without apology."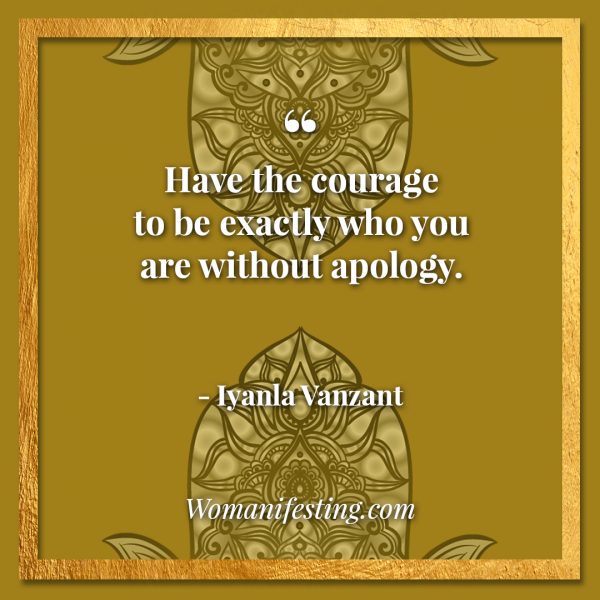 ---
32. "Do not stand in the way of your own good. Get rid of your inferior attitudes and limited behaviors."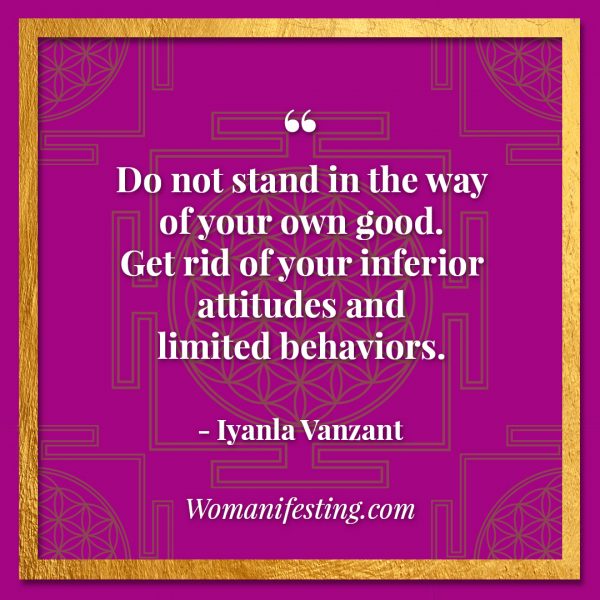 ---
33. "Lift your thoughts and expectations. Train yourself to look for the good things you want, and the good will respond."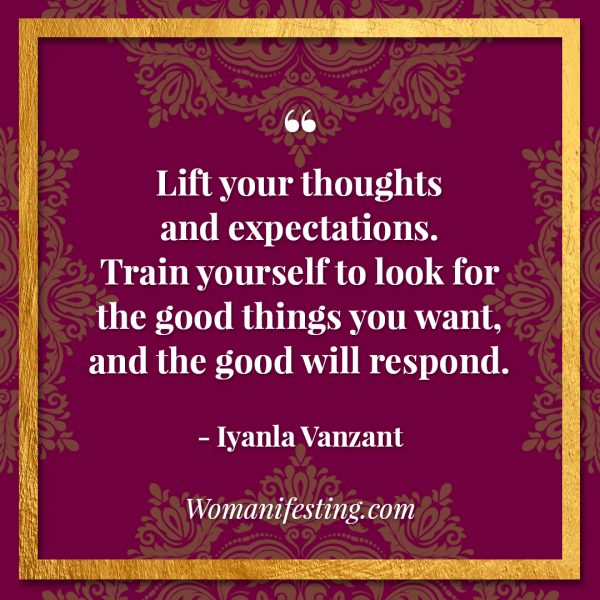 ---
---
Get "Forgiveness" by Iyanla Vanzant Now


If you enjoyed these awesome Iyanla Vanzant quotes, you may also enjoy: