How do you love yourself? This is not a trivial question. I am sharing some of my own self-love quotes as a gift just for you. (Yeah, I said it!) How to love yourself is the answer to how you love your life. I wrote "The Sacred Bombshell Handbook of Self-Love" to be a primer and textbook for us as women to learn to love ourselves more. Ready? Let's get all up into it…

My Sacred Bombshell Sister,
I have reclaimed the word "bombshell" to mean a woman who loves, honors, and cherishes herself without condition. Self-love is a verb, an action, something that we have to keep up with on a daily basis. As an empowerment speaker, columnist, and coach, my passion is to be the midwife for women's visions, passions, and life purposes.
Self-love is not a cultural inheritance. If your mom didn't love herself she couldn't teach you how to love yourself. Now that is your job. This Sacred Bombshell Handbook of Self-Love is a book for women of all ages and cultures. Drink in the lessons and then share your copy with the other women in your life. (Don't worry… If you feel temporarily out of cash (you're never broke because your source is not money — it's the Universe), you can download a few free chapters here.)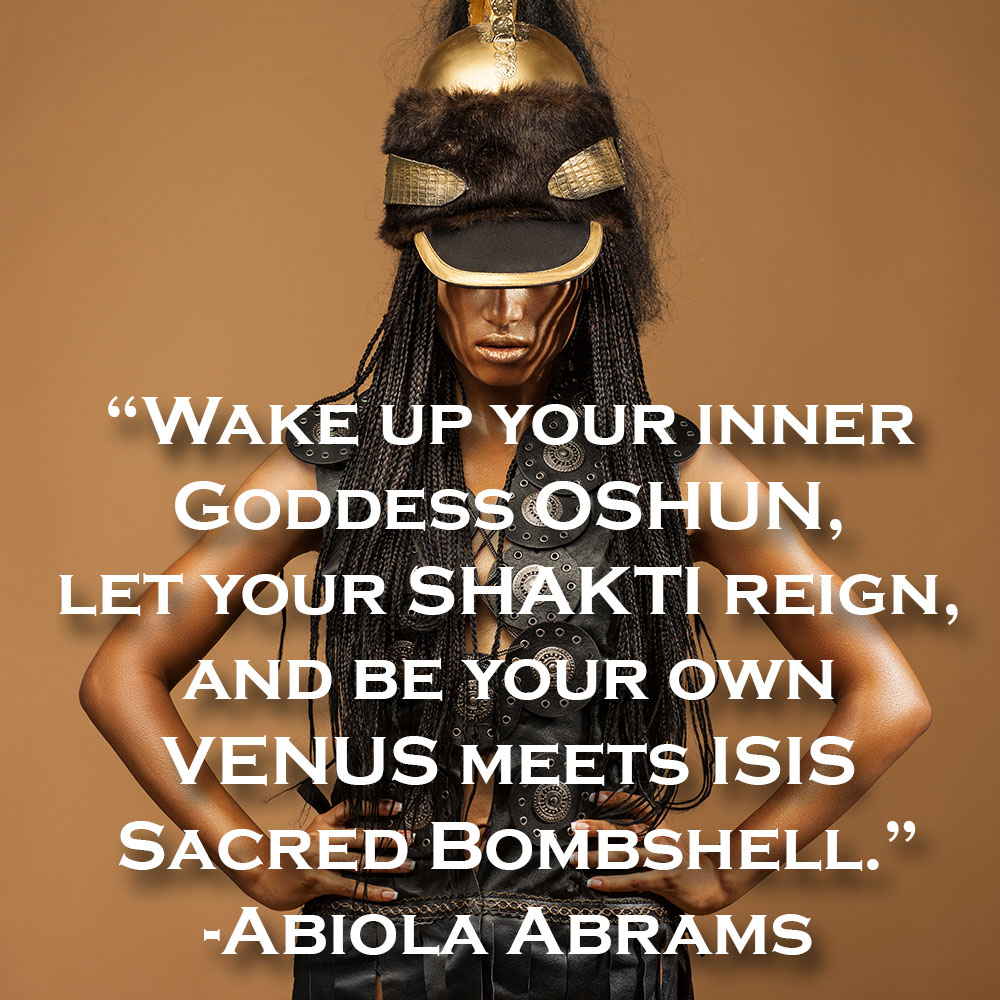 Here are 100 self-worth, self-esteem, and self-love quotes from "The Sacred Bombshell Handbook of Self-Love" by Abiola Abrams — me! 😉
"Stop pretending that you are powerless. Give up the idea that your hunger is acceptable. A woman filled with her essence is radiant and vibrant."
"It's time you became the author of your own story instead of the inheritor of patched-together interpretations you assigned to your experiences as a child."
"Some of us might mistakenly think that self-devotion looks like a loud, flashy, "Deal with me, honey" reality TV character. Self-love is not the same as conceit."
"Unconditional self-love is a revolutionary act."
"Let the bombed shell become a Sacred Bombshell. Lift the veil; remove the mask. Show your true face so that we may all be healed together."
"You are here at this moment because you are needed."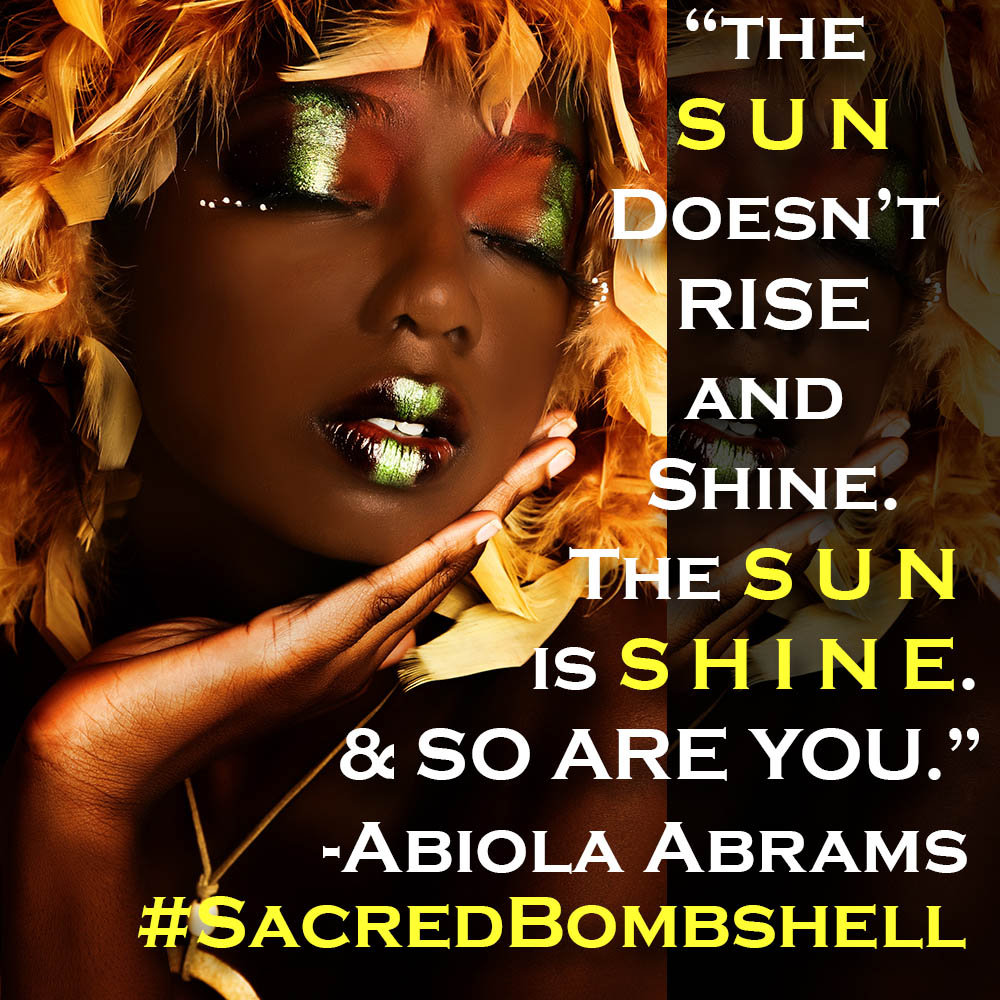 "Do a mental body scan. Ask your body where the difficult emotions are physically inside of you. Are they in your throat, blocking your expression? Do you feel them in your belly or your bowels?"
"Think of the mysteries of the planet. It is no accident that the moon reveals herself on a 28-day cycle, as do we; we all know that the ovulation cycle is in sync with the moon and the tides. We – women – are the stuff that magic is made of."
"Sometimes there are ugly histories that we carry in our DNA. We are daughters of rape and sorrow and slavery, but we can be the ones to evolve our family stories. We are also daughters of joy and radiance and beauty and spunk."
"Let the art of your life stand metaphorically with the Great Ones that came before you. Let us be united by our hands rather than divided by our flags and our prayer books."
"We forget that the whole point of 'the rules' is to keep everyone else safe from your big ideas, to keep us uniform, to keep us from standing out."
"Loving our bodies and ourselves unconditionally is a revolutionary, evolutionary, and sacred act."
"You know what it's like to be a scared woman. Now you know how to rearrange the words (and energy) and become a sacred woman instead."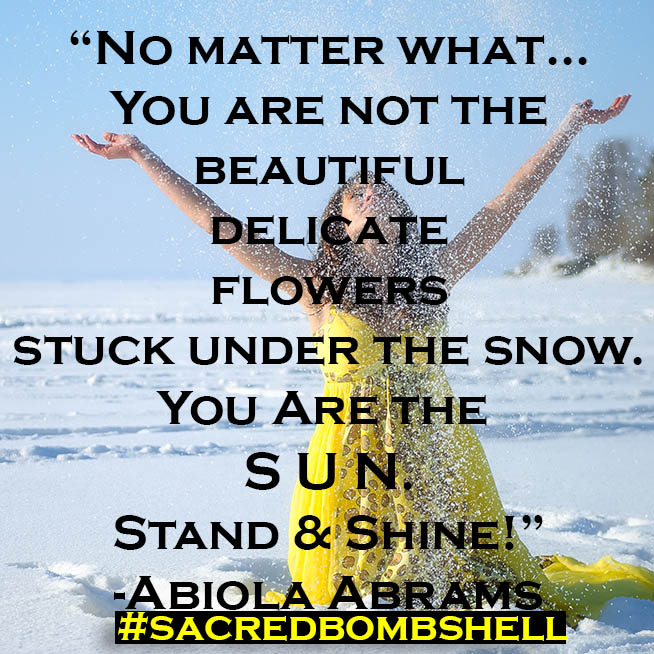 "Life doesn't begin when you lose the weight or get the job or find the guy. Enjoy the cycles. If you are waiting until you 'arrive' to start living, you're MIA in your own life, Missing in Affirmation."
"You are beautiful. How can I say that without even seeing you? Because I have yet to meet an ugly woman who is turned on and tuned in to her radiance. Each of us has the capacity to be our most bombshell beautiful at any moment."
"Just as our bodies have cycles, the cycles of Mother Nature are also important. Certain times may work better than others for creating new ventures. Trying to plant summer fruit in snow won't yield a harvest no matter how badly we want it to."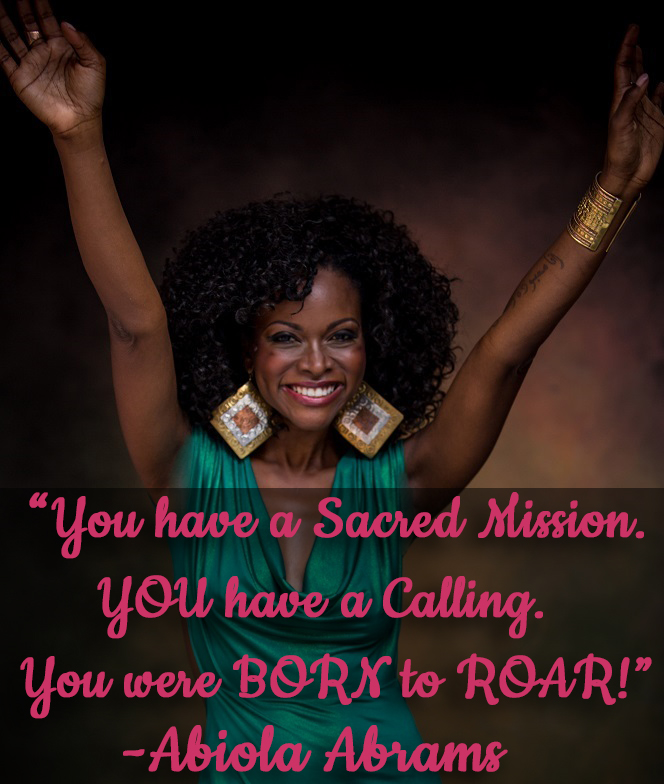 "Taking action is the fusion of masculine and feminine energy needed to give birth to your vision."
"I see a world where we no longer believe lies about ourselves nor tell them about each other. You are not broken. You are not the weaker sex."
"A Dry Life Crisis or dark night of the soul is the sudden realization that the bottom of everything has fallen out. I call it a Dry Life Crisis because you are thirsty for yourself. The only one way out of a Dry Life Crisis is to become juicy again, by starting a love affair with yourself."
"You deserve to drink in beauty as a spiritual practice on a daily basis."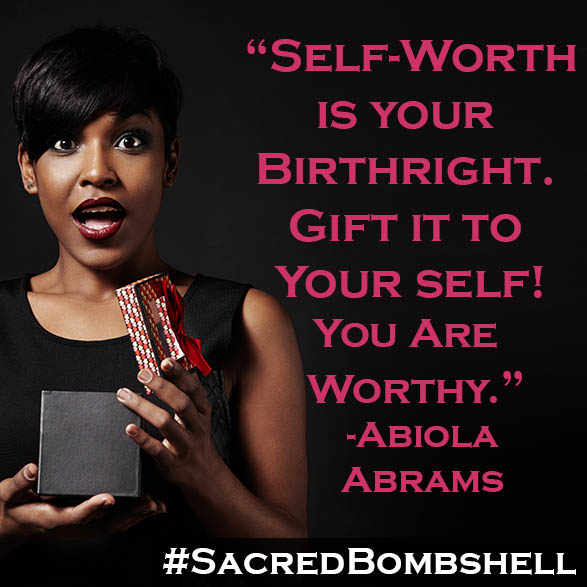 "'Yonified' is my name for a woman who has high sexual self-esteem."
"In some cultures a woman on her period is regarded as unclean, and in others a menstruating woman is thought of as having the power of lightning."
"Yoni energy is chi energy. This is your life force and this is your life. How you treat your yoni is a good reflection of how you treat your Self."
"Wake up your inner Oshun, let Shakti reign, and be your own Venus meets Isis bombshell. Call in the energy of your self-loving Historical Bombshell Mentors such as Josephine Baker and Zora Neale Hurston."
"Sometimes we just can't get to self-love. At those times, I say reach for 'self-being.' Self-being is leaning into the essence of who you really are, versus the persona that you have created to be accepted by those around you."
"Intellectually, I knew the importance of self-love and rebuilding my self-worth but I felt like I didn't have access to either at the time. I was too splintered. My heart was still on the bottom of my ex's shoe."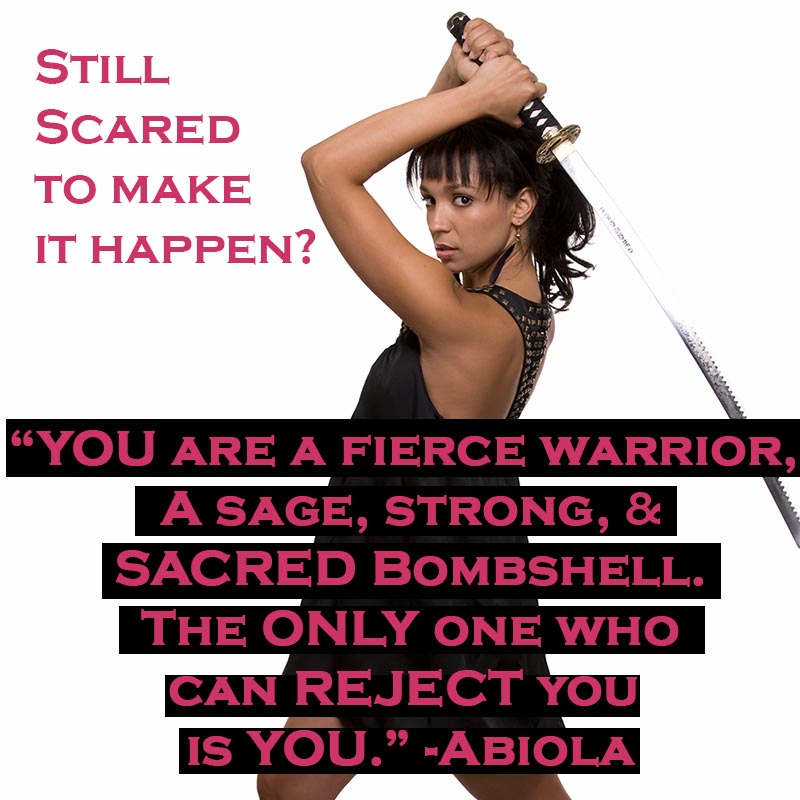 "Being is the crux of femergy. When you can't do, just be. For me it was about starting from where I was. You can't start anywhere else, really. I had to rebuild a grown woman from scratch."
"You don't have to burn through your days and be miserable. Even be present in the things that you think suck. This is blisspower and blissipline."
"Surrender. Go with the flow. Yes, it sounds much easier than it is. However, when we acknowledge how much more difficult not going with the flow is, then we can surrender to the femergy of fluidity. After all, feminine cycles and flow are the natural way of our bodies. Your life does not have a linear path. There are wiggles, curves and trails and veer offs with roundabouts and repeats. Take a breath. Be."
"Vow to keep your word to yourself for 24 hours. If you can't do it for 24 hours, start with one. Show up for yourself for that hour. Own your bombshell for that hour."
"We're all eight years old inside. Just don't let that eight-year-old who formed what you believe about love, safety, and emotions control your adult life."
"When you find yourself in an emotional tornado, get still. Ask yourself, 'What am I afraid of right now?'"
"There is a difference between 'being an angry woman' and 'a woman who is angry.' Anger stems from frustration, so it's natural to be pissed off from time to time."
"If these yonis could talk. There is so much broken-hearted yoni energy in want of healing. Our vaginas experience violence, hatred, scorn, and anger."
"Your sacred womb holds the ultimate creative life force – and you don't have to physically have the reproductive parts to have the emotional memory of this energy in your body."
"Let us release self-judgment and come home to ourselves. Let us release feelings of powerlessness and realize that we are powerful beyond measure."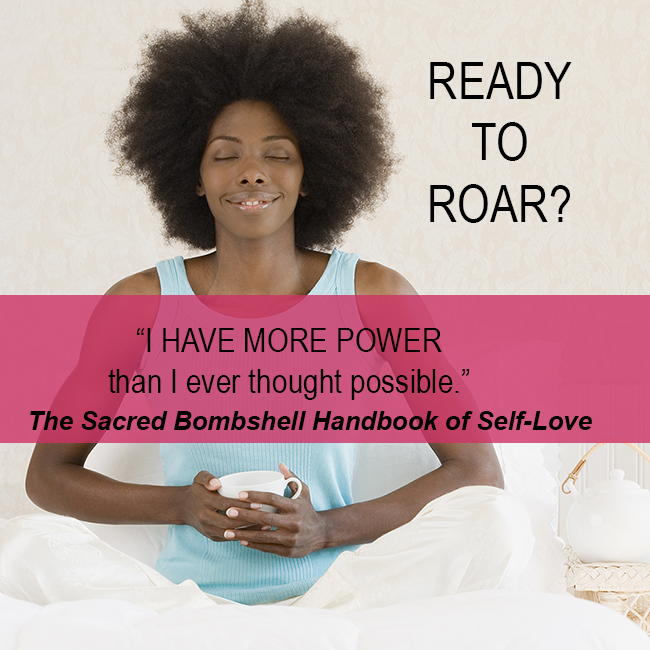 "Put your hand over your heart and ask, 'How have I betrayed you?' Oh, let us count the ways."
"Looking in the mirror and hating what you see is treachery. You want others to love, honor, and cherish you when you have not done so for yourself. "
"Yes, in our fantasies or in the rah-rah sister mask we lead with, we are fully committed to ourselves. The face you lead with at work, the character you portray on social media is in full love and support of herself. However, the woman you show me privately is the opposite."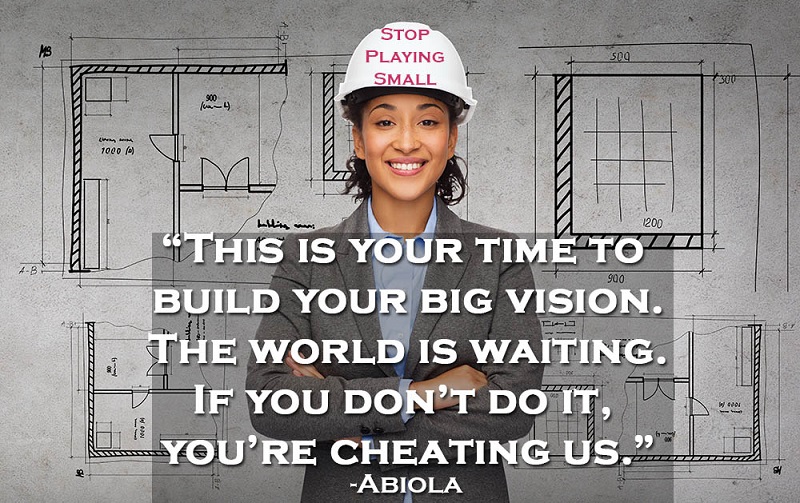 "Women have voracious appetites. That's right. We're hungry and we want to be filled up – with life! Previously, the mere thought of this was unladylike and therefore forbidden."
"We try to fill up but we're still hungry because we're trying to satisfy our inner hunger with outer things. We are ravenous for pleasure, passion, positivity, and play – the Fullness Four – not the shallow, empty-calorie experiences we've been indulging in."
"Suppressing your appetites is draining you. You're suppressing your appetite for love and joy, denying your hunger for pleasure and fun, ignoring your thirst for enthusiasm and passion. We don't need appetite suppression, we need appetite acknowledgement and appetite fulfillment."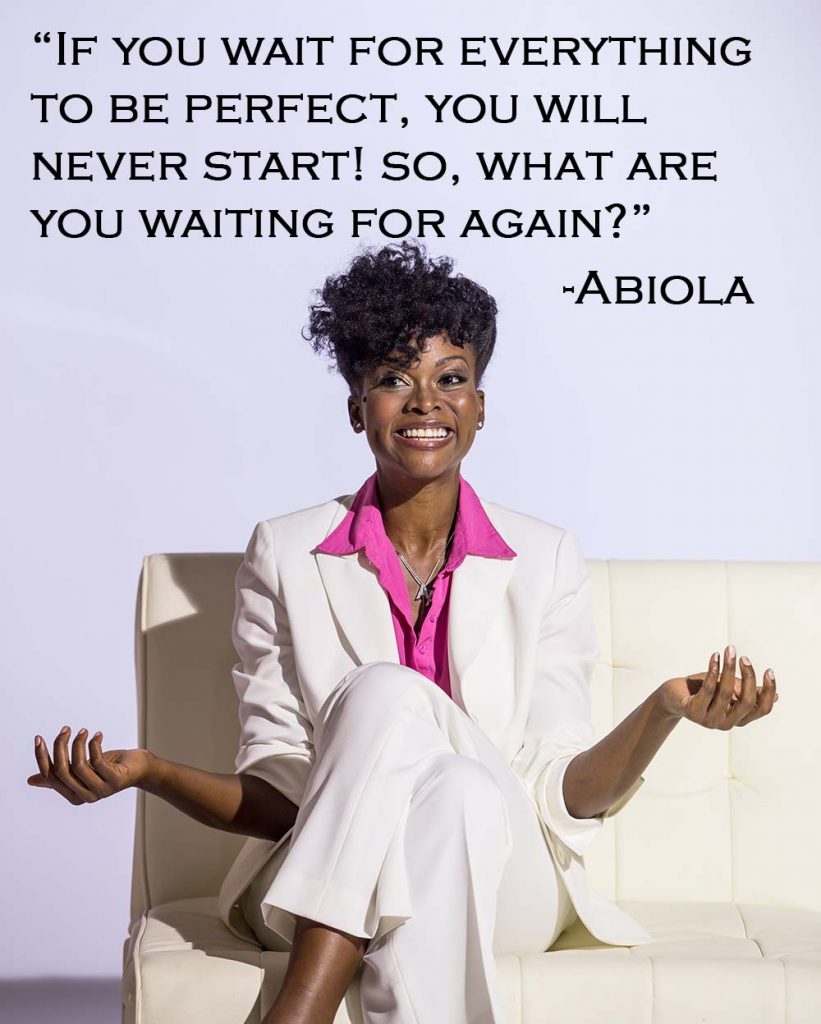 "Charge up your fullness muscle. No more playing small. I want you to be full of your Self. I want you to be so full of you that there is no room for anyone else's opinion of you. Your Inner Bully will have to retire. Your detractors will dissolve."
"You are here to evolve. That means becoming comfortable with the fact that there is no safety. You might as well go on and be yourself."
"If you are seeing your life through victim-colored glasses, you are forgetting that you have choices."
"Many of us are more comfortable with the idea that we are screw-ups than with our own splendor."
"I see you fully brazen, brave, fearless, gutsy, daring, courageous, full of gumption, and yonified with your whole heart."
"Your dark feminine energy is the you that you don't want to acknowledge. You may think that she's ugly, base, or unwelcome, but she demands to be seen and heard – by you. Acknowledge and love her – she's a part of you."
"All power to great mothers."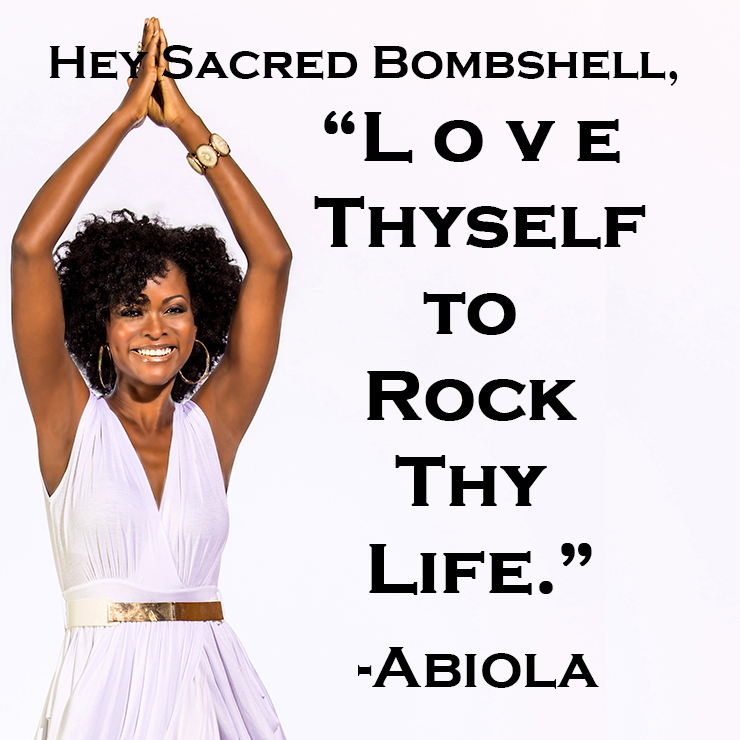 "Sing your song, my sister. Dance your dance. Paint your 'pain-ting.' Roll your boo-tay. Scream your scream and cry your cries just a little bit too loud for everyone else's comfort. Dream your dream and be your own Sacred Bombshell best. Turn a hip and your head while eating too much chocolate and wearing too-high heels. Join me in a table dance of a thousand clapping hands."
"When the teachers reminded us to color in the lines, I have a clear memory of asking why. I dare you to join me. Why? Take a breath. You are returning to yourself. Open your eyes and see the divine you. Respect your body as a vessel for magic. Be unapologetic. You are not sorry. You are a Sacred Bombshell."
"Some say that these teachings have been hidden. Some say that these teachings have been lost. Others say that these teachings are fantasy. This is not about patriarchy or matriarchy; I urge our divine brothers to tell their own sacred stories. This is about you and your personal power."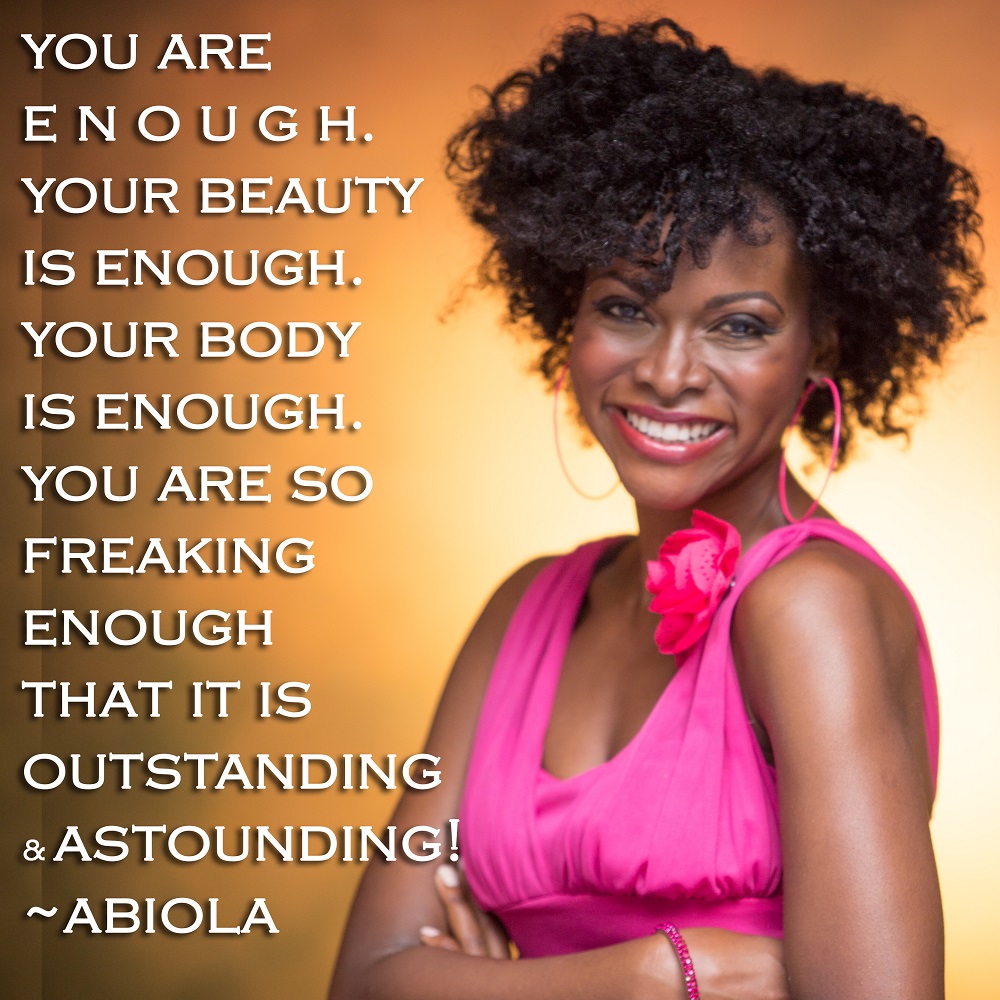 -All of the self-love quotes above are from the award-winning advice guide, "The Sacred Bombshell Handbook of Self-Love" by Abiola Abrams. Copyright 2014. All Rights Reserved.
---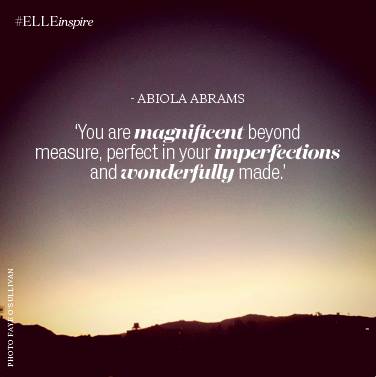 More About Self-Love Quotes and Affirmations? Watch!
---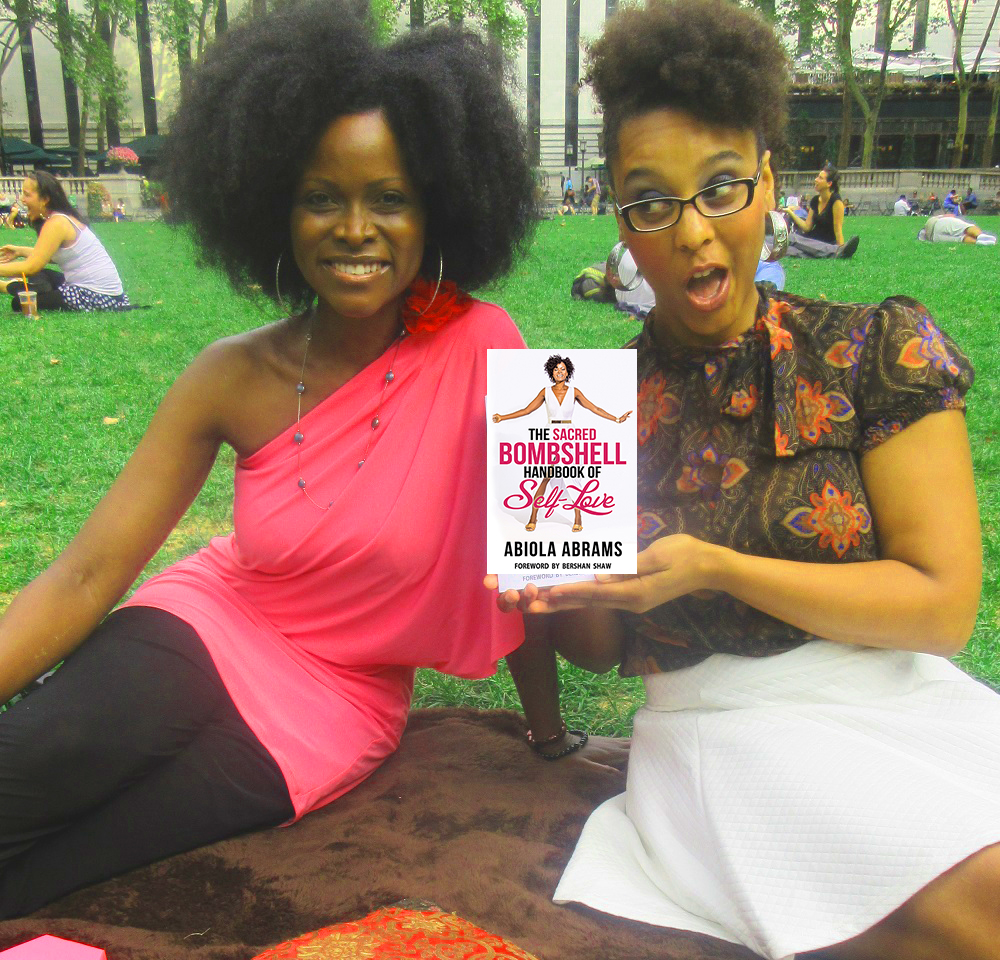 ::::The Sacred Bombshell Handbook of Self-Love: The 11 Secrets of Feminine Power
Our self-love movement is spreading — thanks to you! I was beyond proud when "The Sacred Bombshell Handbook of Self-Love" won best self-help book at the African American Literary Awards. My fellow nominees in the personal development and self-help category were Iyanla Vanzant, Bishop TD Jakes, and Russell Simmons. It was truly an honor just to be nominated and I was absolutely floored when the book won Best Self-Help. The book also is on the bestsellers list for the African American Literary Book Club. Thank you so much for being a part of Sacred Bombshell Tribe.
---