"The key points of this movie are true, of how she bought this group of kids together from all over the world. Dr. [Catana] Starks was flexible to understand that we needed to kind of Hollywoodize her story so that we could make it attractive enough for people to want to buy a ticket and want to see this story. " —Pierre Bagley via Wikipedia

Taraji P Henson as Coach Catana Starks in 'From the Rough'
Stories, especially our stories about extraordinary who defy the odds in the face of adversity are rarely told. Even when a film is given the luminous and all-powerful green light from Hollywood execs, some of them fall into what I like to call a "cinematic purgatory." A movie limbo.
Will it see the light of day even if it's just a straight-to-DVD or stream release or be permanently abandoned to never be heard about or from again?
It sucks but that's the business of show.
Fortunately, From the Rough producers took the indie route and made it out of the trenches but it wasn't easy.
It was summer 2010 when I first heard about a film being made that starred Taraji P. Henson and I was excited for two reasons. First, the movie revolved around a woman who had made sports history but I had never heard of her and also, because it starred Henson.
That was all I needed to know.
Fast forward nearly four years later, the film got a limited release in theaters last April.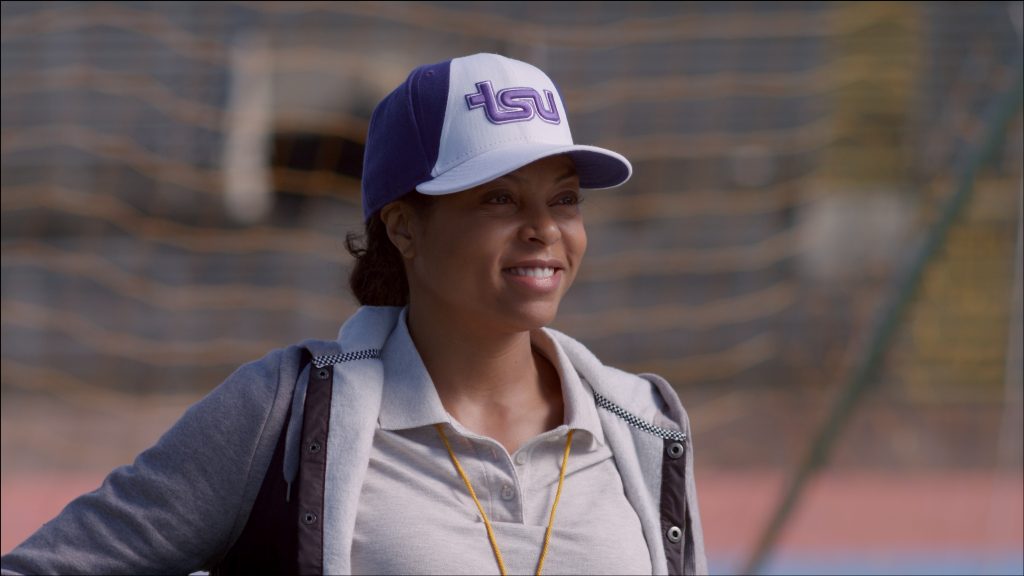 Peep the deets below about From the Rough:
The remarkable true story of how one woman changed the world of sports forever. When Catana Starks (Academy-Award Nominee Taraji P. Henson) became the first African-American woman to coach an all-men's team at the collegiate level she expected it to be tough but she had no idea just how challenging it would be.

With no scholarships to offer and only one US student willing to join the team, she reached out across the globe to assemble a ragtag group of golfers including a clean cut kid from Australia, a wanna-be rapper from Korea and a street kid from London (Tom Felton). With sheer grit, determination and some unusual training tactics she guided this culture club of misfits to an all-time record championship season.

Along the way she taught them no matter how rough the start, with the right aim and drive, anyone can triumph against overwhelming odds.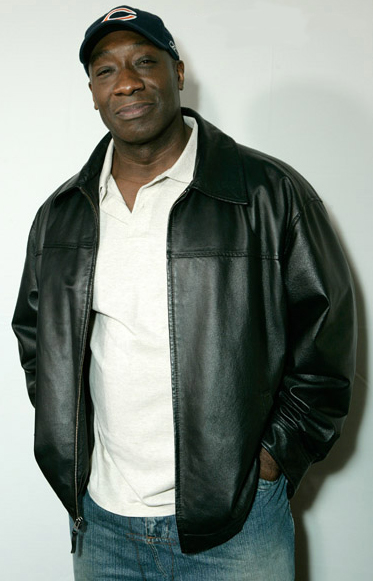 The late and talented Michael Clarke Duncan (Academy Award nominee/The Green Mile) costars alongside Henson in one of his final roles.
Directed by Pierre Bagley, the film also stars Tom Felton (Harry Potter), Letoya Luckett (Single Ladies), Justin Chon (Twilight Saga), Ben Yousef, Robert Bailey Jr., Paul Hodge, and Henry Simmons (Taxi) who plays a diabolical foil to Henson's character.
Because of its family-friendly approach and its extraordinary story, From the Rough was awarded the Dove "Family-Approved" Seal for ages twelve plus.
MY THOUGHTS: Although Catana Starks' story is, without question, sugar-coated for public consumption as most based on real events movies are, the underlying theme of determination is still prevalent.
Without giving away too many details, in one scene, Starks is mistaken (and mocked) by a diner waitress as the team's bus driver and not the Tennessee State University golf coach.
Also not being taken seriously by one of the students, she, with conviction, quotes the following:
"We are all, all of us somebody else's table scraps, but I don't focus on the past, I focus on potential."
Everyone shined brightly in this biopic but it was Duncan who owned every scene he was in and played the voice of reason and encouragement to not only Henson's character but to also Simmons' as well.
Even if you're not a golf fan, FROM THE ROUGH is a must-see with an universal story and is available on iTunes, Amazon, and some major retailers.
---
Click here or the poster below to buy the movie!
---