#ThrowbackThursday InstaDiary self-worth lessons…
Hey Sacred Bombshell,
That's me (below) with Red Foo of the Party Rock group LMFAO a few years ago. I love the individuality and energy that he brings to his music, style, and performance. From what I remember we were asked at the time not to mention that he's Berry Gordy's son.
He was tons of fun, however…This was one of my least favorite dialogues and here's why: while Red Foo and his nephew Sky Blu were busy being themselves, I was very clearly wearing a mask, a persona. I had been advised that I needed to become more edgy, so I debuted my new wannabe Bad Bitch "self" in this interview. Speaking, dressing, speaking in a way that is awesome for people feel good in an "eff you" mode, but that's just not me. Ugh. It was barfable but I forgive myself for doing what I knew best to do at the time.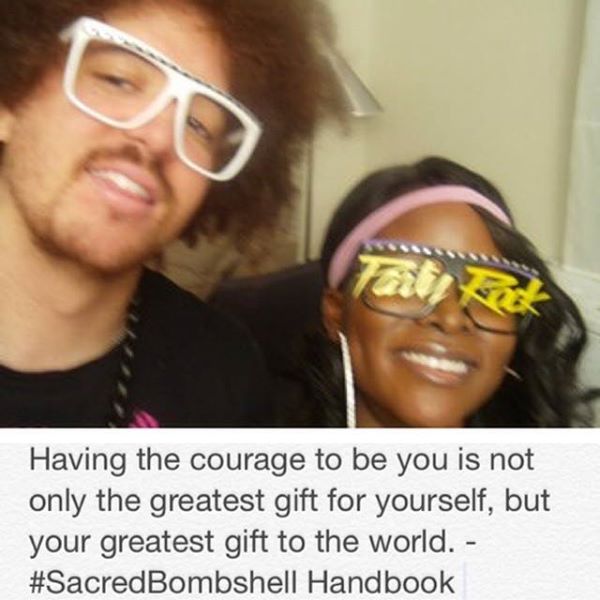 I'm no bad bitch, nor do I want to be. I'm a kick ass Sacred Bombshell.
The lesson was be you, Abiola. Everyone else is taken. Be your own kind of badass and your own kind of sacred bombshell.
Revel in your you-ness, embrace your uniqueness, and enjoy being yourself.
If you try to be like someone else you may come in second BUT no one else will ever be a better you than you will! Party Rock on. That is true self-love.

---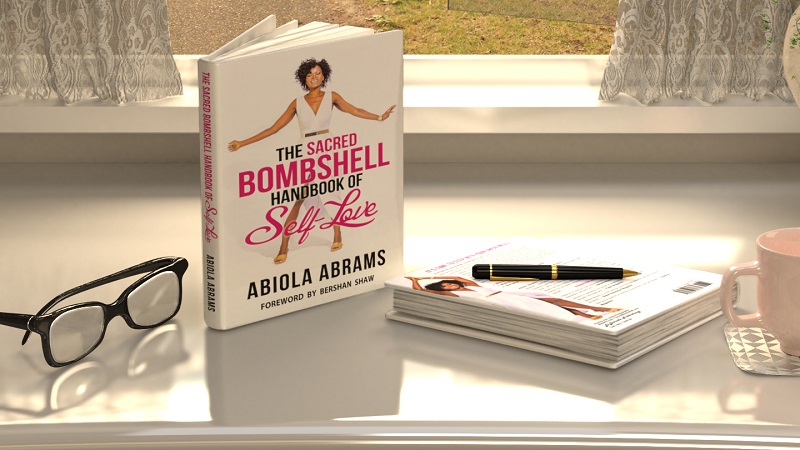 ---
Here's the Red Foo Video: I Don't Even Sit Like That in Real Life!
---