Let's talk about the power of online communities! After you've graduated from school, it can be hard to make new friends. Find your tribe, love them hard.
Community, friendship and sisterhood are not an indulgence, but a matter of basic self-care. 
Photo from Abiola's Manifest Your Power Sister Circle in NYC.

Nine Online Communities That Rock!
Hey Goddess~
Community is such an important principle that it is the last chapter and feminine superpower principle in Abiola's last book, "The Sacred Bombshell Handbook of Self-Love: 11 Principles of Feminine Power."
Community is also the reason Abiola launched the Goddess Pray Love Retreats. In 2017 we went to Bali and into 2017 we are going to Belize because there is sacred power in us gathering together as like-minded women.
So what if you don't have access to a Positivity Meetup or my next retreat is months away and you're still craving community? It can be rare to meet new people who share the same interests as you. In our fast-paced modern world, it can sometimes be difficult to find the time, money or courage to go out, try something new, and find kindred souls to bond with.
Dollface, you are missing out if you are not taking full advance of building and bonding online. Hello! The internet is the perfect way to meet others, learn something new or become utterly obsessed with a new hobby. Thanks to online forums, tip-sharing websites and virtual clubs, societies and groups, anyone can start socializing and getting to know new people – from the comfort of your own home, or on the move.
One of the beauties of the virtual universe known as the internet is that even the most niche subjects and activities, which may be difficult to find locally, can be discussed or even organized remotely. So if you really enjoy say, ice hockey, but your town or city doesn't have an ice rink or a team, then you can still get involved with conversations with other women ice hockey fans, connecting with a community across the globe.
We know, we know… With the sheer amount of online forums, websites and user groups, it can sometimes be daunting knowing where to start. In this guide, we've picked 7 of the hottest online communities – covering a variety of different interests – to get you started.
Abiola's Facebook Goddess Circle for Spiritpreneurs
Are you a soul-centered woman entrepreneur? Have we got the community for you!
The Spiritpreneur Goddess Circle — sounds intriguing, right?
Yes – it's on Facebook! After MySpace, Facebook was one of the earliest online communities. Set up by Mark Zuckerberg as a way of college students rating how good looking their peers were, Facebook evolved into a social media and sharing platform for photos, content and life updates. Fast forward to 2017 and anyone with an email address (and over 14 in the UK) can set up a Facebook account. Today there are over two billion Facebook users.
In Abiola's Digital Sister Circle, housed on Facebook, we are completely focused on the soulcare, skills and strategies you need to live your best inner life and outer life. If you are the only goddess in your group, come on down. One day we are sharing altars, vision boards and crystals and later that afternoon we are talking webinars, SEO and abundance. Join the movement at iManifestMagic.com
The Awakened Community Board on Reddit
If you're like us, you just might think of Reddit as "that site founded by Serena Williams husband." You may also be familiar with their decidedly brazen, bold and masculine reputation.
Luckily – Reddit is so much more. One of our fave spots there is the Awakened Community.
Reddit is one of the biggest online communities in the world, designed to cover every topic imaginable. Reddit is a bit like a gigantic forum, with clusters called 'sub-Reddits' that are dedicated to each individual topic or area of interest. On Reddit, literally anything can be shared, organized or just spoken about, from questions about politics – all the way to the best bait for fishing. Reddit is a great way just to chat to people online without any pressure to meet up or actually even to get to know them in the real world. In fact, you can stay completely anonymous if you want.
Reddit is of course an open range for anyone in the world, so alongside the helpful stuff and the niche interests you're looking to know more about, Reddit can be susceptible to trolls, scammers and people generally looking to cause some chaos from the safety of their homes. From people using their right to free speech to its full extent to some adult-only boards containing colourful characters and links to the weirdest and wackiest parts of the web, Reddit needs a bit of navigation and extra care to avoid some of the downright bizarre content out there. As long as you take everything with a pinch of salt and stick to boards that are heavily moderated, you won't end up getting dragged into the Reddit underbelly.

Wanderful, A Great Facebook Alternative
Wanderful calls itself the "world's network for female travelers." In the past months, Abiola has been in London (twice), Paris, Canada, The Bahamas, Bali (!!!), South Korea and more.
If you are looking for like-minded traveling goddesses, then Wanderful is a great place to start. You can get travel tips, rent rooms from other women and more. Trust us, whether you're traveling solo or with a group safety always matters. And if you're the only travelista in your clique, then this may be the club for you.
The Student Room
Are you a student? Or is one of your loved ones a student?
One of the oldest online communities out there, the Student Room has been helping young students as well as the – shale we say mature ones since 2002. As well as posting helpful topics about courses, grades and revision materials endorsed by Markedbyteachers.com, the Student Room has tons of helpful advice for life beyond the classroom.
From information on the best bargains and loads of free vouchers to tips for the best nights out in the country, the community covers pretty much every topic imaginable for all students, no matter what is being studied or their personal preferences. If you're thinking of checking it out, make sure you sign up to the newsletter that updates members with the latest limited time offers, so you can save some cash for partying. Or books. Maybe.
Mumsnet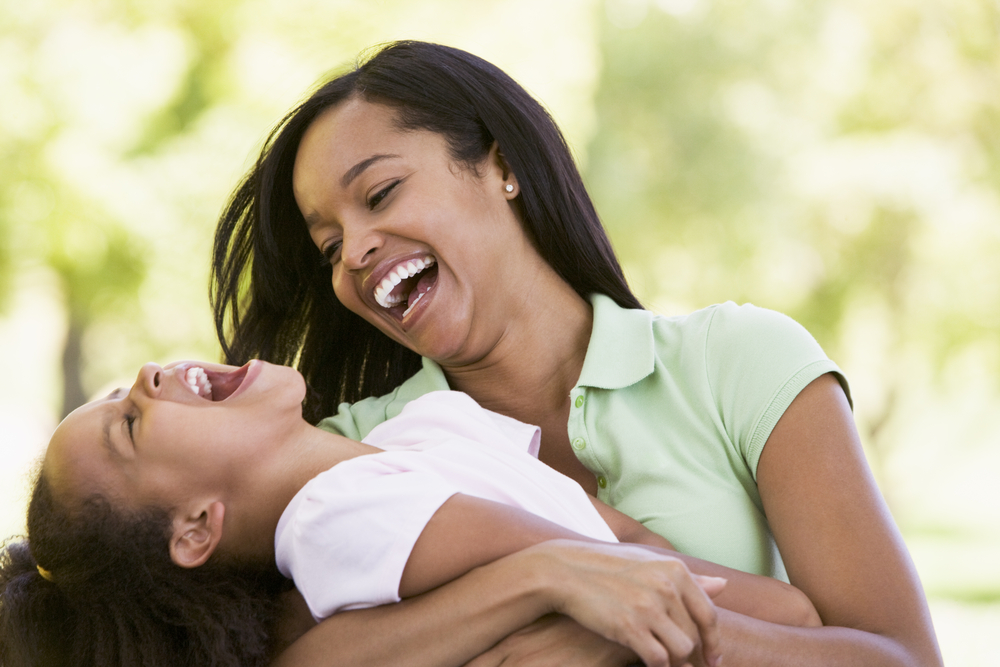 Bringing up children is hard enough without the sea of self-help books, so Mumsnet was designed to create a network of parents who can contribute advice or ask the internet if they have an issue or question that can't be found in a parenting manual. Mumsnet has evolved way past just parenting however, with plenty of discussion boards dedicated to everything from cheap groceries to car insurance. Mumsnet is especially handy for single parents, with local support groups and plenty of recommendations for babysitting, home help, as well as information on local schools and nurseries.
Mumsnet is the best parenting community in the UK, and the forums are usually a safe haven with plenty of moderation and advice that isn't totally wrong. However, as with all online communities, not everything should be taken as gospel truth, especially when it comes to medical conditions. Always consult a doctor before looking for answers online.
Something Awful
With over 100,000,000 posts, Something Awful has gone from niche comedy website to, well niche comedy website with thousands of users instead of a handful of nerds making computer jokes. The website features takes on the latest games, current affairs cartoons and brilliant photoshop jokes that make fun out of pretty much everything.
Unlike its ugly cousin 4Chan, Something Awful is still weird and wacky but without the extremes. The site also has an interesting policy, with a $10 joining fee needed from all forum posters. Some aren't a fan of paying for what was a free online community, but the fee has gone a long way to removing the trolls and offensive posters and keeping the comedy fresh and free from incessant swearing and annoying memes.
Wink Bingo – Yes…
This ain't your mom's bingo!
Believe it or not, going to the local bingo hall used to be a great way of meeting new people and socializing. True story! These days physical bingo halls struggle to compete with online sites that offer much better games that can be played without having to leave the house, and now a revolutionary new way of socializing, making it less appealing to have to venture to a local retail park or town center for a game of bingo.
Wink Bingo has created the world's first bingo community. Through an engaging forum that is safe and moderated, players can mingle and chat with fellow bingo fans and chat about anything and everything in the process. New friends can be made and winning (or losing) experiences can be shared, simulating the experience a real bingo hall can offer. The best part is that Wink Bingo allows players to join this community and play bingo completely free. Of course you won't be able win any of the great prizes on offer or take away any real money, but you can test the games out and of course just log on to socialize without having to spend anything. The Wink community is a great cost-free way of meeting new people and if you decide to pay for a few games, you could even take away some extra cash!
Instagram – As a Community?!
Instagram as a community? Yes, my sister!
We have met the coolest women on IG. Jump on board for our Instagram stories, live video broadcasts and more. Following in the footsteps of Facebook, Instagram was designed solely for sharing photos and videos. It soon become one of the most popular online communities, with everything from stunning professional photography to celebrity selfies creating a vibrant online community.
Despite becoming part of Facebook, Instagram has retained its identity as a photo and video-sharing platform. You can pick and choose what and who you want to see and follow, as well as direct messaging anyone who follows you back. This a great way of sharing experiences and seeing what everyone else is up to, without having to spend too much time on drawn out conversations or reading through hundreds of messages and status updates.
Our Pinterest Group Vision Board
When we create pictures in our mind's eye, the subconscious mind can't tell the difference between real and fake. This is why creative visualization is a big part of training for both Olympic athletes and NASA astronauts. This is also why vision boards can help you to manifest your hopes and dreams.
We recently did a joint Business Vision Board Challenge in our Facebook Goddess Group and to 10X our manifestation powers we also created a join Pinterest Vision Board. With 50+ awesome women co-creating together, the positive energy is flowing!!
When it comes to online communities, being of like mind is key. If you have a hobby already or are particularly passionate about anything, Pinterest is a great online community dedicated to sharing ideas and photos of everything from cars to food and drink. Pinterest is one of the fastest growing platforms out there, with new features added all the time, and all of the content is generated by its user community. Selected 'pins' include old photographs, classic cars, DIY ideas, recipes and fashion and of course the niche stuff like tips on how to nail job interviews and brutalist architecture from the 1970s (yes, that's a pin).
Pinterest usually isn't so much about the whole socializing element, but it's a great way of finding more about what you're interested in, then sharing ideas. You can get in touch with content creators, but Pinterest is more about getting inspiration from this online community.
So whether it's ideas, meeting new people or staying in touch with old friends, there are tons of online communities out there, covering the most diverse and specialist subjects. If you can't find your interest on any of the sites listed above (we guarantee you'll find one on Reddit though) then just Google it – you'll be surprised how many people out there have the same interests as you.
Pin Me!