Garifuna healer Arzu Mountain Spirit is focused on preserving the culture and teaching of the Garifuna people. Goddess Arzu will be doing a Summer Solstice womb healing at the Goddess Pray Love retreat.
Greetings Goddess,

I am still shouting happy new year right and left so — happy new year, beautiful!! 🙂
I hope that you and were family are not being impacted by the crazy weather conditions.

Being snowed in allowed me to create some extra goodies for my Spiritpreneur Accelerator program that begins in 2 weeks – so if you want to get it together for 2018, hold on!
See that beautiful, wise woman BELIZEAN GODDESS above?

There are "healers" and then, there are HEALERS.

I am writing to introduce you to the magical and mystical Arzu Mountain Spirit.

She is a HEALER.
Full Stop.
Goddess Arzu Mountain Spirit.

She doesn't know it, but this Garifuna Healer is part of the ENTIRE reason I chose to have the Goddess Pray Love Feminine Power Retreat in Belize this year.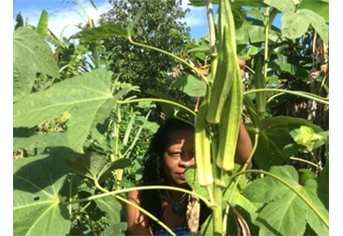 In fact, this incredible Garifuna healer, teacher, guide and sister  will be our magickal Summer Solstice practitioner at The Goddess Pray Love Retreat.
She will guide us through an incredible and intense womb healing journey.
Congrats to all of the goddesses who have already registered to come with me to BELIZE — and if you haven't, please try to get in before the next retreat rate increase.

Learn more at GoddessPrayLove.com.
She says she's even going to give us a tour of her garden.
And no, she's not rubbing it in if you happen to be snowed in.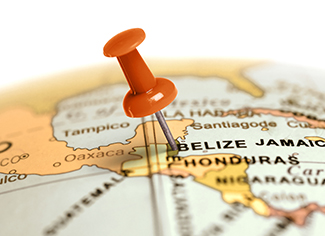 I am excited — and I look forward to seeing you on the call.
xoxo,
a.
P.S. To meet Arzu Mountain Spirit, tune into http://YouTube.com/planetabiola .
Wanna reminder? For reminders whenever I'm going LIVE, text GODDESSTEMPLE to 43506 in the USA.
Learn more about the Goddess Pray Love Feminine Power Retreat — HERE:
Pin Me!