Are you ready for a mindfulness journey of personal initiation, soul care, and self-love?
In this new Hay House audio program, I offer you teachings on your seven inner temples and specific goddesses associated with each temple.
These goddesses, which can be found in the spiritual traditions of the African diaspora, invite you into their divine presence so that you can manifest their qualities right here, right now.
Yesterday, we were aligned with god/dess Mawu-Lisa. Today it's all about Mbuya Nehanda.
Listen! Nehanda's Meditation (Excerpt)
[
Youtube Audio Link
]
Who is Nehanda?
Meet Goddess Nehanda, an ancient mhondoro royal lion spirit who has been incarnated by several revolutionary Shona women during history. Mbuya Nehanda born Prophetess Charwe Nyakasikana is the most known in our time.
At over age 50, this seer and healer went to war with the British colonizers to defend her land and her people.
Find Nehanda's Grounding Meditation on Enter Your Goddess Temple, my new meditation program from Hay House, coming May 25th to the Hay House Unlimited Audio app.
Learn her complete story in my upcoming Hay House book.
Goddess Art by Destiney Powell for the African Goddess Rising oracle card deck and the book African Goddess Initiation.
---
Goddess Altar
With great humility, here are the courageous Shona heroes, Mbuya Nehanda Nyakasikana (left) and Sekuru Kaguvi (right), after their 1897 surrender. Their "bones will surely rise again," as Mbuya Nehanda declared.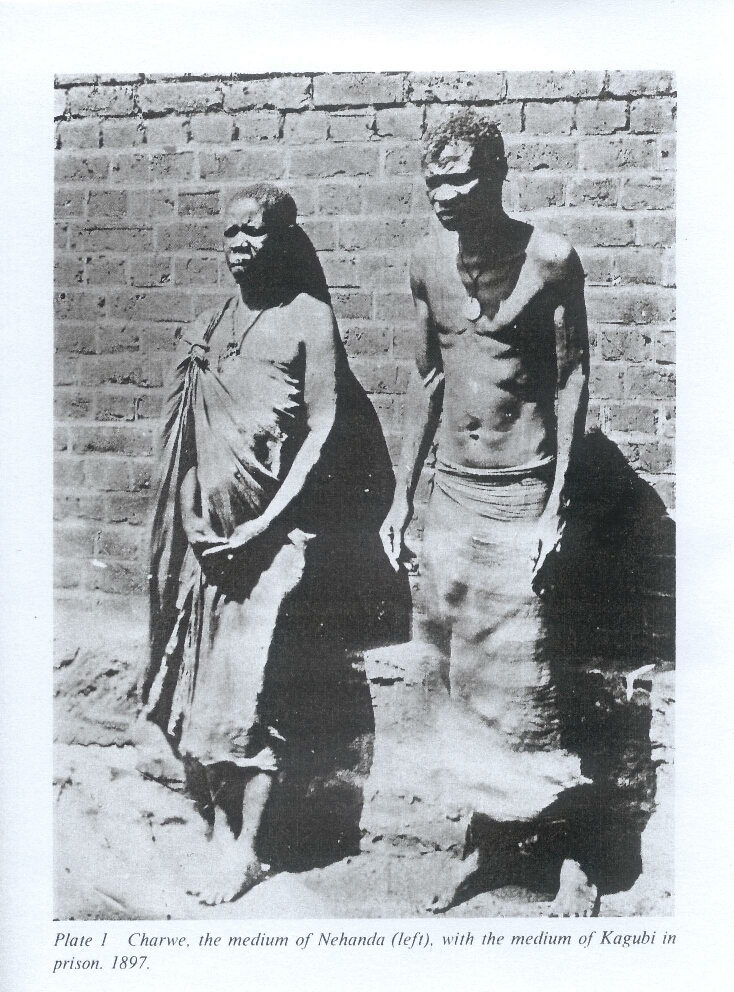 ---
Pin It