Are you ready for a mindfulness journey of personal initiation, soul care, and self-love?
In this new Hay House audio program, I offer you teachings on your seven inner temples and specific goddesses associated with each temple.
These goddesses, which can be found in the spiritual traditions of the African diaspora, invite you into their divine presence so that you can manifest their qualities right here, right now.
Listen! Meet Mawu-Lisa
Meet Mawu-Lisa
Learn more and meditate with Benin god/dess Mawu-Lisa in my new African goddess meditation program "Enter Your Goddess Temple" from HayHouse.
The program launches on May 25th and you can get it from the retail sites or listen 🎧 free for 14 days on the Hay House 🏡 Unlimited Audio app, in your App Store or marketplace now.
Mawu-Lisa came together during an #eclipse. Art created by Destiney Powell for the African Goddess Rising oracle card deck and upcoming book African Goddess Initiation, coming July 20, 2021.
---
---
Pin It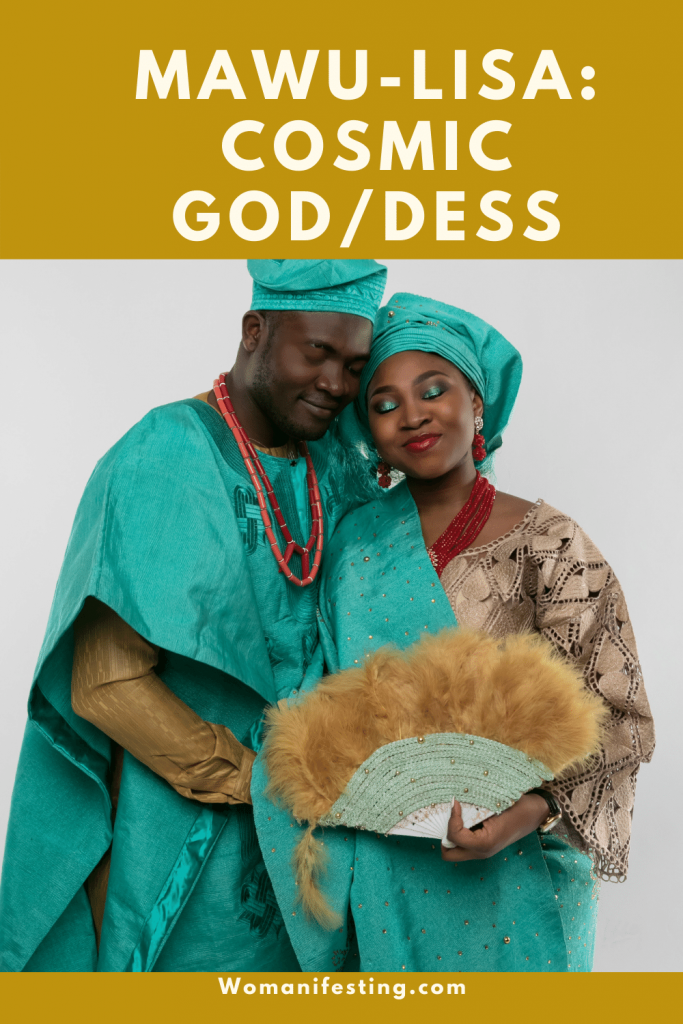 ---
Mawu-Lisa Positive Affirmations
I live my life to the fullest.
· No matter how I fall, I get back up.
I wake up motivated and ready to face the day.
I am in alignment with the sun and the moon.
· I am confident in who I am.
· I welcome positive energy.
I am blessed.
· I trust my thought processes, my heart and my intuition.
I am always committed to feeling my feelings.
I am committed to joy.
· I embrace my energy.
· I am internally motivated.
· No matter the challenge, nature is on my side.
· I enjoy being me.