My favorite month of the year is here! July, babies, in full effect. What's your zodiac sign? Our astrological mystic woman GREAR IS beautifully filled with MAGIC and BRILLIANCE. Behold.
As usual, we've left in all of the wonderful grammatically magical Grear-isms so that you can catch the delicious meaning of her unique way of communicating astrology. Her fabulous opinions are all her own. Thanks so much to our darling and daring readers who LOVE the Lady Grear's shockingly accurate horoscopes as much as we do! M'wah.
The "How to Do New Moon Wishes" video is from the world-famous Tonya TKO. How much do we love it — it's very similar to the Conjure Woman Moon Ritual in my upcoming book. Great queens think alike. Details soon… Birthday Love to my favorite Cancer Moon Women: artist Damali Abrams, Artisan Adana Collins and Entertainment Wiz Patranila Jefferson! -aa

July Astro-Column 2013 by Grear Turnbull (Tropic Astro-logic)
CANCER
Happy B*Earth Day Cancers! It's July, for most of you, your month to celebrate; with Jupiter now stationed in your sun sign for a year, you'll really feel the urge to do exactly that—celebrate! Be sure to watch your weight gain (unless it's weight you want to gain) and monitor your sweet-tooth. Jupiter, the planet of luck and expansion, governs these areas (among other ones).
The moon rules Cancer…you could really have a dream come to fruition this month and or throughout this Jupiterian period…if you meditate rightly/righteously. Also, try to fast from something you like doing or eating. Sane sacrifice aides greatly in manifesting a desired wish/hope. The 7th looks like a good day to go to a casino or play some game of chance. Be sure to be in good spirits before you play. There's a New Moon (8th) exercise by TonyaTko that'll I'll share below. I like spiritual exercises of this nature, they're fun, yet seriously sacred. Give it a looksee/try if you like.
The past could return in some way. Either way, be graceful about it or toward them. Second chances are liken to miracles—don't blow it!
We all know that working-out renders new-found confidence, but I tell you an Aries there could render new found fondness. Yet, proceed with caution—the adoration could be fleeting. Enjoy the moment!
Take a class or workshop or take a trip. A trip where a workshop is being held also looks promising. Plan well.
The full moon on the 22nd may make you feel the opposite—you may feel inhibited, bereft—be aware of how you appear to people. Don't put too much into it not to the point of paranoid self-consciousness, yet be aware. To ward off this weird full-moon feeling, try not to eat too much leading up to it. I'd go so far as to also advise not to consume too much TV. Keep it light (suggestion: vegan diet) before the full lunar load. And commune with Her—the moon. She's your solar battery after all. <3
From about the 17th to the 20th you may feel frustrated at work, hold your tongue; it should clear up after the 21st. A foreign dream or a dreamy foreigner is shown. Oooo, enjoy. The Grand Water Trine, 17th, should shine sweetly on all you water signs as well as the earth ones. Note: Gotta be active for most celestial aspects to activate!
Key dates: 6th, 15th, 24th
Notable Cancers:
Bea Richardson
Mike Tyson
50 Cent
Fantasia
Nicci Gilbert
Leo
July, Pisces energy swirls about generously for you lion and lioness. Past particles could resurface, be it past lovers or past love interests or just people you haven't seen in a while. The first three weeks you will feel more loving and appear very charming. Let go!
It'll be a tad hard, not only cause Leo is a fixed sign, but with the past popping up, letting go of them or anything makes it all the more challenging to do so. Even with the charm, try to do what Leo is NOT known for—remain low-key. Smiles… you can do it. This low-key'ness can attract the necessary Aries and or Taurus you need to attract during this period to fulfill something you've been waiting to fill for a long time. A lost item could surface. Celebrate! Embrace a new challenge, a new activity, a new spirit.
Like what I'ma share with Libra, c l e a r your space. Make room for your Jupiter experience next year. The cosmos love when we prepare.
Suggestion: Make 9 wishes, write them down on parchment paper using Dove's Blood Ink. Keep in sun for a period of 9, bury in healthy soil. Tell no one.
Virgo
Good month to implement some sort of discipline. You could feel limited or closed out. That's Saturn. Don't sweat it. Use it to your benefit, again, import some sort of beneficial discipline. It could be something as simple as taking a new route to work; one that'll save gas or time. Or taking sugars out of the diet. Saturn restricts, limits, these don't sound like fun, but any energy can work for you if you know how to use it wisely.
A hidden love/lover may feel some way jealous…may wanna start some sh*t. This could be a secret admirer or a known lover, one you keep hidden. Especially after the 20th when the social life will pick up (if you're outgoing). You stand to meet a host of "others," this attention will make them VERY uneasy. Could be dangerous if you don't even know who this person [secret admirer] is. Discern distinctly when it comes to these "others" too, one in the pack could betray, they, and or a family member.
You won't upset easily, though. Cool. You know why? The upcoming Grand Water Trine will enable you to see [who they are] c l e a r l y. You hurt 'em worse by simply leaving them be. Hey, that reminds me…
…to quote your fellow Virgo lovely, paraphrasing, "…I'ma do what the devil ain't never did for you, leave you alone." ~Syleena Johnson
A young Pisces male is shown. Be patient with him and his communication; he comes with many spiritual blissings to share.
Looks like you're coming outta your shell this month. Have Fun…Virgin Fun! 
Libra
The career front may tilt tired or just flat-out confounding. Don't sweat it. Someone in power has their eye on you…not necessarily to hire you, either—unless they plan to use that front as a means to lead you straight to them. Lil' Kim's lyrics "Why spend mine when I can spend yours" just came to mind. Not that you should hold "sexy shark intent" like that, yet, that's what came to mind as I was typing. Music lives in me…sigh… I digress. OK, the point: Watch your spending.
Perhaps, to the point of not spending. Be as frugal as possible this month. Libra's natural notice of "the ratio" should shine any ole way here. Libras love not so much the "money" as the so many beautiful items money can buy. No more buy, but "bye bye." Tip: Go through the house and see what you can sell and Give. Yes, give things away this month. Generosity is shown. Clear house? Yes. Clearance House? No.
Research how minimalist live. Tip: Read the book "Stuff", by Annie Leonard, this read should help greatly. [No, we don't work for Annie or her publishers. Smile]
Suggestive Assignment: Visit www.7thunders.com there you should be able to read the definition for the "6 of Spades." While this may not be your individual card: the card that aligns with your day of birth, but know that the 6 of Spades belongs to Libra.
Scorpio
One of our greatest living legends, a Taurus, your natural cosmic opposite, has an 8th House sun. Scorpio governs the 8th house. So it's like he's one of your cosmic houseguests for this incarnation. The 8th house station enables him to see in the dark. Explains why his music is nothing less than pure magical genius: Inner Visions.
Same to you Scorpio. This month trust your third eye like none other! If you eat right, fast right, meditate right, you could heal a long-standing ailment, yours and others too. Suggestion: Sit and study with Dr. Sebi on youtube.
Be as honest as you consciously can with legal matters.
The Grand Water Trine is in your favor; don't get lazy with it, though. Reconnect with old homies—ones that didn't violate—especially Capricorns and Taurus.
Watch your behavior, thereby safe-guarding your reputation. There could be some senseless irk'ers…button-pushers. Ig' 'em! Don't let 'em get close enough to push your button.
Suggestion: See the spiritual exercise suggested to your fellow fixed sign (Leo), yeah that.
Sagittarius
New moon in the 8th on the 8th , full moon in the 2nd. Okay, increased coins are ca-chingin'! But…it is imperative that you manage money prudently. And don't worry over it. Manage mindfully yet with mental ease.
Tip: See the TonyaTko new moon exercise, have fun with it, yet do so in reverence. Keep your heart light.
Some changes on the job front. There could be a start/stop tug in the creativity area. Don't fret, this too shall pass. Take a break… some necessary meditative me-time is shown anyway.
It'll become c l e a r what and who all the fuss was about. Let it go! Emotional cleansing is in order. Once clear of the caustic cobwebs, sweet intimacy is on the horizon.
The #5 is key for Sag this month.
Capricorn
Some gain appears through partnerships, especially a long-standing partner or one that returns from the past. This doesn't necessarily have to be a material gain (earth), it could be a sage pearl of truth (logic/Mercury); listen with an o p e n heart. Family feels good this month. Research your family-tree with them; the best family exercise I know! Though the Grand Water Trine should assist greatly here, be mindful of your earning potential, especially with friends and or Aquarians…not that it's a negative, just be sure to cross all t's and dot all i's.
New partnership is STRONGLY shown—a Scorpion, or this person has a Scorpion moon and or ascendant. Don't look for them, but look good…especially mysteriously good.
Prepare to answer the call.
Aquarius
An Awesome thirty-one days it should prove to be for the Water Bearer. Pardon the degree [or two…or three] I was off last month citing there'd be two full moons in AquaBoogie, turns out one of them will be Cappie drenched. Hey hey now. I too am what they call "human." One that needs a stronger prescriptive pair of eyeglasses and a new aspect-finder apparatus. Lol…
But no worries, if you put in the spiritual discipline last month, the desired results should still be on the horizon. As older astrologers will tell you Saturn once ruled both Aquarius as well as Capricorn. Certain astrologers still believe that it does today—and always will. Yes, I know. Two totally different energies: Capricorn/Aquarius, but…
Anyhoo.
Possible challenging days: 1st , 7th , and the 10th
Keep your personal business just that: Personal! And if someone should put something in your confidence, keep it. Don't betray their trust. In fact, matters look so astro-sketchy in this area this month for the WB, that I'd go so far as to advise: Tell them not to tell you! Advise them to tell someone else. If not, damage-control will be in tall order for you and them in the area of reputation.
If you forget and still find yourself in communiqué: A much-needed honest dialogue is ripe for you and that neighbor or sibling.
If they're reception to this discourse be sure to self-assess too—as only an Aquarian can.
Money should look better after the 20th—be proactive. Exercise: Find a Pisces to meditate with on the Full Moon.
Wowee! Same pick. OK, you too WB, see the spiritual exercise suggested above for Leo and Scorpio…all you fixed signs with a "9 of Cups" pull for July. Handle your B.I.!!!
Pisces
Not the time to create something new. Finish up existing projects.
If you watch or babysit children be extremely careful to REALLY watch them; yes, overall, we know one is suppose to, but especially for YOU for the first chunk of this month. Some sort of major oversight…something you may "forget" is shown whereas kids and or creative projects are shown. Stay lucid.
If you're moving this month—the energy and aide is there to assist effectively. If not moving to new abode, move around furnishings in the current one—Feng Shui. Expend this home energy prudently. It beats beefing with family members…in most instances, a waste of vital energy.
Could be sweet on a co-worker, or one is sweet on you. If you don't plan to ever propose to them, leave 'em alone…cause that's exactly what they'll expect from you—and soon!
Fine-tune that erratic spending. Instead, play the game of "what can I procure without spending a dime." Pisces are creative this way. You Neptune Hugger You!
At the end of the month find a reason (any reason…why? Who knows, cause it's Wednesday!) to celebrate with two other homies. Toast to… Well, you decide what y'all 'll toast to. <3
Aries
There's something questionable in your environment. It's not clear if it's your immediate environment—your home, or your neighborhood, or the workplace, or your actual physical body. I'd investigate all of the above. Gotta get quiet to do so. Meaning, quiet the mind. I know, this could be a hard cerebral task for most fire signs, especially the 1st one: Aries. But you can do it. Smiles…
First three weeks, love looks GOOD! Especially if there's a new quiet you—this new demeanor merits a new aura, a new electro magnetic field, which attracts NEW. Suggestion: Get some Florida Water, Lavender Herb, mix them with some distilled water, use this as a hair and body rinse when in the shower. Pour some in your iron before ironing. Also, pour some in a spritz bottle, spray your aura, your area at work, at wherever…where you move about.
#5: You and four others…possible conflict. Aries is the god of war & it rules the ego, so you'll wanna win! But dare I ask… win what? Really, ask yourself: "What will be the prize if I debate with these people?" No logical prize in sight? Total lunacy to play the game. Opt out.
Taurus
For you, communication with a neighbor and or a sibling might be some ole back-dated foolery or confounding as f*ck! Most Taureans elect not to hold long convos with those they can't fully let their guard down with anyhow. Keep it this way. Tell them [if you care to tell them at all] y'all can pick up the discourse after the 19th. If they're not into astrology and or don't know the general monthly aspects, they'll look at you crazy. Their expression will be priceless! Take a pixx and post it to us over here at AbiTV. Lol…
No impulsive purchases. This is logical for any of us NOT to do during a Mercury Retrograde phase, but especially for you John and JaneQ Taurus; there's some fiscal concerns going on for you in your astro-home: the 2nd House.
You'll feel like quite the homebody for most of the month—you'll LOVE this feeling in fact. Which kinda worries me cause Taureans can get in a rut. The last week of July be sure to try and get out and socialize. A setting with you and three others could turn up just lovely. Enjoy the celebratory scene…it'll be memorable.
Gemini  
The surge of energy you'll suddenly feel is not only due to Jupiter moving on to your cosmic next door neighbor, Cancer, but you also feel it due to Mars being in your first house for about the first two weeks. The playful twins are usually a burst of energetic expression anyway, now it's only heighten. Have fun!
There could be some minor annoyances, but note that they are just that—minor. Pay it no mind and carry on in good clean carriage.
Money could be sprouting better feed by mid month…don't be in a rush to spend it. Hold on to it a little bit longer. Patience here is definitely a virtue, a fiscal virtue.
Tip: Plan, prep, study with those of like minds only…especially this month.
For consultations email us.
P.A.T. = pardon all typos…gosh, if they don't slip through.
Warmly,
-Mama G <3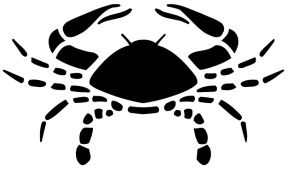 Mea Culpa:
Please fault the astrologer here not the stars. The full moon on the 22nd will be 0 degrees Aquarius; or…30 degrees Capricorn, depends on how you look at it.
The second fully will be in Aquarius about two weeks away, in August.

—
More Passionate Living
P.S. You can also find Abiola's advice this week on my columns and segments: Nerdpocalypse's Love School for Nerds, Essence's Intimacy Intervention and Mommy Noire's Love Class.