Stop being the best kept secret in your field.
My commitment this year is to help you move your vision forward.
I have all kinds of Hear Us Roar goodies in store. Ready? Let's go. I am so excited to share this post. I originally shared this in my Mommy Noire column.

Hey Sacred Bombshell,
Let's talk, real talk.
Do you have a message or mission that you have been yearning to give birth to?
Most of us do.
It's time for you to get clear about your purpose, and once you have this clarity, get clear about who you serve. According to the Center for Women's Business Research, women (especially women of color) are the fastest growing entrepreneurial segment and more likely to start a business than the rest of the population.
YES. This really is your time. In this email, I share 17+ ways for you to get moving! How to find your voice and launch it…
And you can register REGISTER HERE for YOUR BEST YEAR EVER. This is a $197 two-day program that I am offering FREE.
-Save the dates: February 24th and February 26, 7pm EST. When you register you will receive the dial-in information.
::::Click HERE to sign up for that free course.
As your self-worth midwife, I call this passion you want to give birth to "your calling." Your calling may be teaching healthy eating like cookbook author Rhonda Peters, helping women tune into their sensuality like Carmen Victorino of Le Femme Suite pole fitness, empowering single mothers like Tinzley Bradford, or guiding writers to find a voice like Cherise Davis Fisher of Scribe's Window. My calling is helping Big Vision Women do their true work and I provide soulcare, skills, and strategy for you to turn your self-love into your self-launch.
If you need help, you can USE ME to help launch your message, mission, and movement — and to help you take your work and your voice to another level this year.
Save the dates February 24th and 26th, 2015 to join the free 2-day "Best Year Ever Bombshell Blueprint online program.
Meanwhile, here's what to do TODAY to launch your message, mission, movement…
Seventeen– okay, I can do better…
TWENTY-ONE ways to Find Your Voice & launch YOUR MISSION this year:
1. Clarify and claim your unique voice and vision.
Your way to change the world may look completely different than your sister's. Whether your passion is makeup or politics, you owe no apology for what makes your heart sing. You may be able to build an empire with your passion for fitness. Starting a franchise or a credit union may support an under-served community. Using your passion for math to create a tutoring
business can help others to rise and shine. The fastest way to get what you want is to help others to get what they want.
2. Declare your expert status.
What you majored in may have nothing to do with the business that you want to start. That's okay. While you are alive you can be furthering your education. Start reading. Listen to audiobooks while you're driving. Watch training programs from those who teach what you want to learn. Read biographies and autobiographies of gurus who are living their dreams. Commit to reading 100 books in your field and you will be an expert.
3. Start a hashtag movement.
A hashtag (#) is basically a way of indexing an idea on social media and across the web. It is also the way to organize with people you don't know around an issue. Movements like #BringBackOurGirls, #YesAllWomen and #BlackLivesMatter were powerful and attention-getting in 2014. Hashtag activism may sound like activism lite, but it is a powerful way to galvanize people everywhere to important ideas and causes.
4. Reinvent yourself by taking a controversial stand publicly.
You may have unpopular beliefs but change is made by those who have the courage of their convictions. Taking a stand doesn't require being fearless. It requires harnessing your fear into positive energy and moving forward on your mission. Many of us are people pleasers. We were taught to be nice and not make waves. We want people to like us. Growing up is realizing that no matter what, you will never have everyone like you. You might as well stand firmly for what you believe. When you learn how find your voice, own it!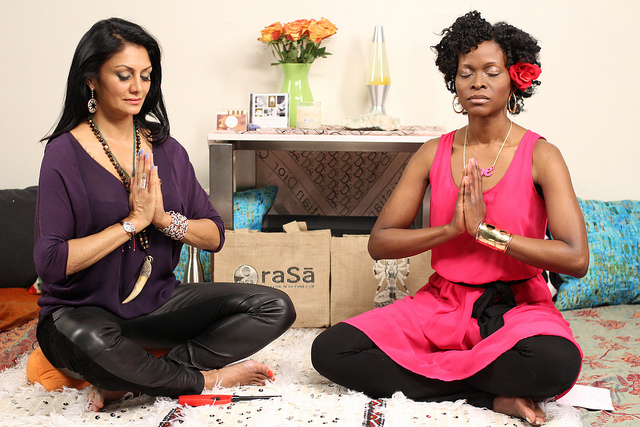 5. Write a letter to the editor.
Don't just read the news, be the news. Instead of sitting around waiting for the news to declare that you are worthy, declare it yourself. Almost every publication shares letters to the editor. The New York Times and The Washington Post feature opinion sections called the OpEd. You can find your voice and then get your voice into the world.
6. Blog it out.
You can start a blog in 60 seconds. Ideally, you put more energy and thought into it than that. However, in our current media climate, if it didn't happen online it doesn't exist. The great thing about that is that you can answer your calling from your sofa. Ebony Magazine's dedicated and thought-provoking Jamilah Lemieux created her own award-winning platform and launched herself by blogging. There are natural hair bloggers, gossip bloggers, and business bloggers creating their own publishing — and product — empires. Stop waiting for someone to pass you the mic. Take it!
7. Podcast it.
The podcast is the multimedia syndicated approach to blogging. Most podcasts are audio, like talk radio shows, although they can be video as well. I created my first inspirational podcast, The Goddess Factory, way back in 2005. People are still listening to it on iTunes today! If your calling is poetry, maybe you interview top poets. If music makes you sing, maybe your podcast is a showcase with valuable critiques for emerging musical artists. ​My new Spiritpreneur FM podcast at SacredBombshell.com will help heart-based entrepreneurs to rise and shine. There's something for everyone. The creators of a podcast called "Drunk
History" have been invited to major news networks from CNN to FOX.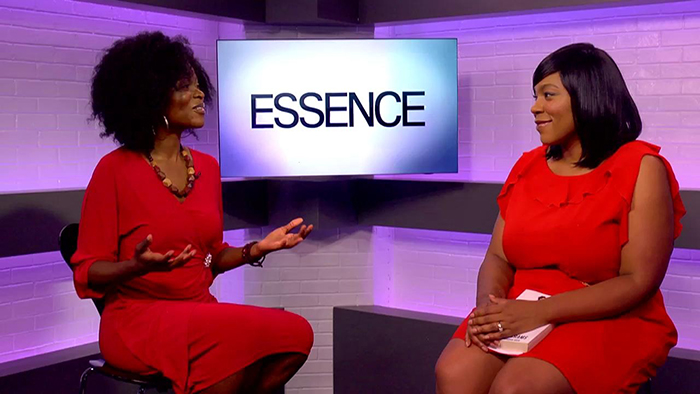 8. Launch a YouTube channel.
If you have a phone with a camera, and who doesn't these days, you can launch a YouTube broadcast. There really is no excuse for not getting your voice into the world. Making sure you have something to say that is worth listening to is another conversation. The brilliant Issa Rae used her "Awkward Black Girl" channel to launch her into career as a writer and actor who is now working with HBO and producer Shonda Rhimes. (Interview with her here.) You can use your YouTube channel to broadcast news, give reviews or give advice.
9. Write your book.
Every day someone asks me how they can get started writing. My biggest advice as a professional writer is JUST WRITE. Twenty-five minutes a day is a great place to begin. If there is a story within you that you want to tell, tell it. If you wrote just 1,000 words a day (half the length of this article!), you'd have a pretty meaty manuscript in a year. The best thing to turn up is your voice.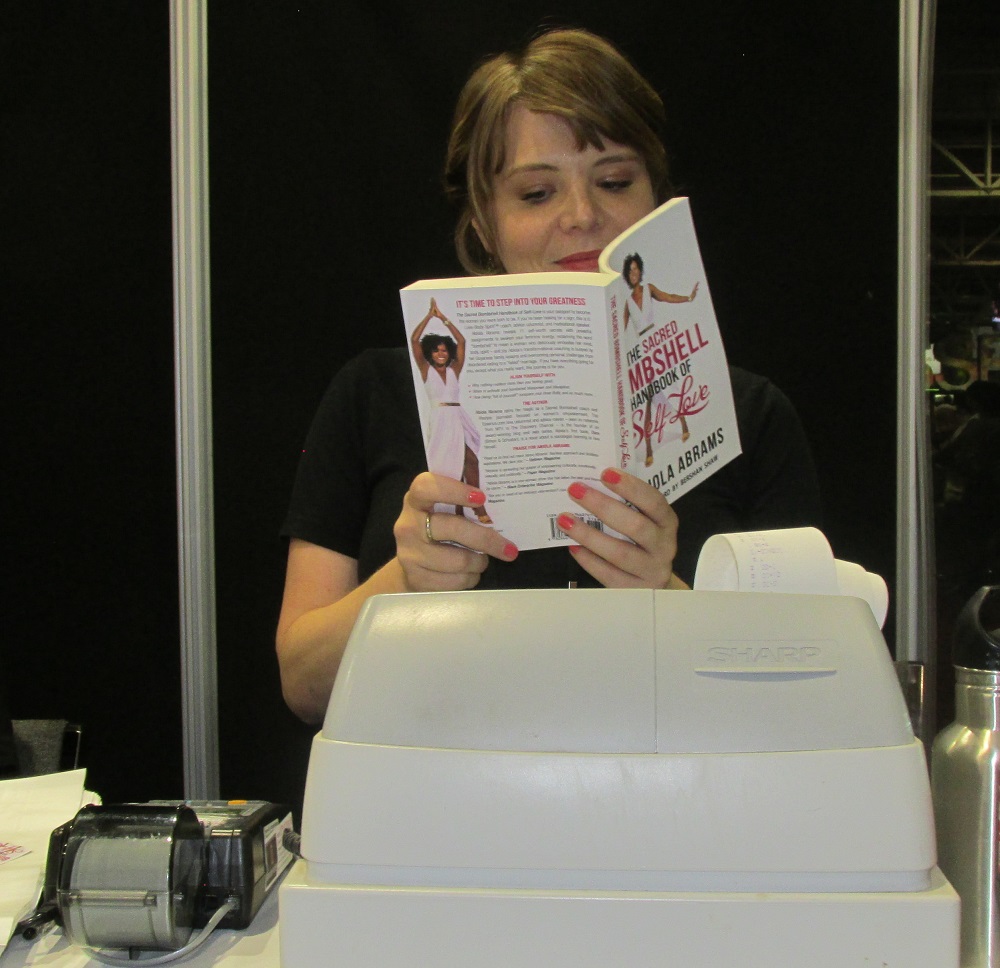 ::::Click to order The Sacred Bombshell Handbook of Self-Love.:::
(That time I walked into the convention center bookstore at a conference and the lovely clerk was reading my book!)
10. Create a weekly meetup.
Negative mindset folks complain about not being able to "get ahead" because it's about "who you know." If that's the case, get to know some people! Who are you spending time with? If the people you spend your time with are small-minded thinkers, you will be a small-minded thinker without even knowing it. There's no need to be limited by the people you already have access to. Use Meetup.com and social media to meet new like-minded folks. The resourceful Scott Dinsmore launched the inspirational Live Your Legend movement with meetups worldwide.
11. Change your own life and teach others how to do the same.
Change your own life and then show others how to do what you did as a teacher, trainer, coach, speaker, or writer. We want to learn from those who are doing it. For example, I can teach other introverts how to find your voice and conquer fears around public speaking because I've done it. Your ministry can be based on your own internal or external transformation.
12. Learn something new and share/teach via your missteps.
Along those lines, you don't have to wait until your transformation is complete to consider yourself answering your calling. Maybe you're learning how to sew so you can become a designer and you take us on the journey. Remember the movie and book "Julie and Julia" about a woman blogging her way messily through Julia Child's masterful cooking. Overcome your challenges and we will all be rooting for you – and learning from your journey.
13. Start a business already.
Your business may be a for profit or non-profit enterprise. It may be a franchise or you may be a solopreneur. Do the research, get educated, and go for it! Stay away from non-believers and other low vibrational energy folks. Be clear about who you are serving. Don't be afraid to be specific. As they say, the riches are in the niches.
14. Start a new challenge.
The ALS ice bucket challenge was pretty memorable, wasn't it? Create your own challenge that people everywhere can join. Partner your cause with a visual representation and tag folks. Alicia Keys' #WeAreHere peace movement educates and subtly publicizes her music. Adam Bouska's #NOH8 challenge educated people about marriage equality and helped him to make an impact.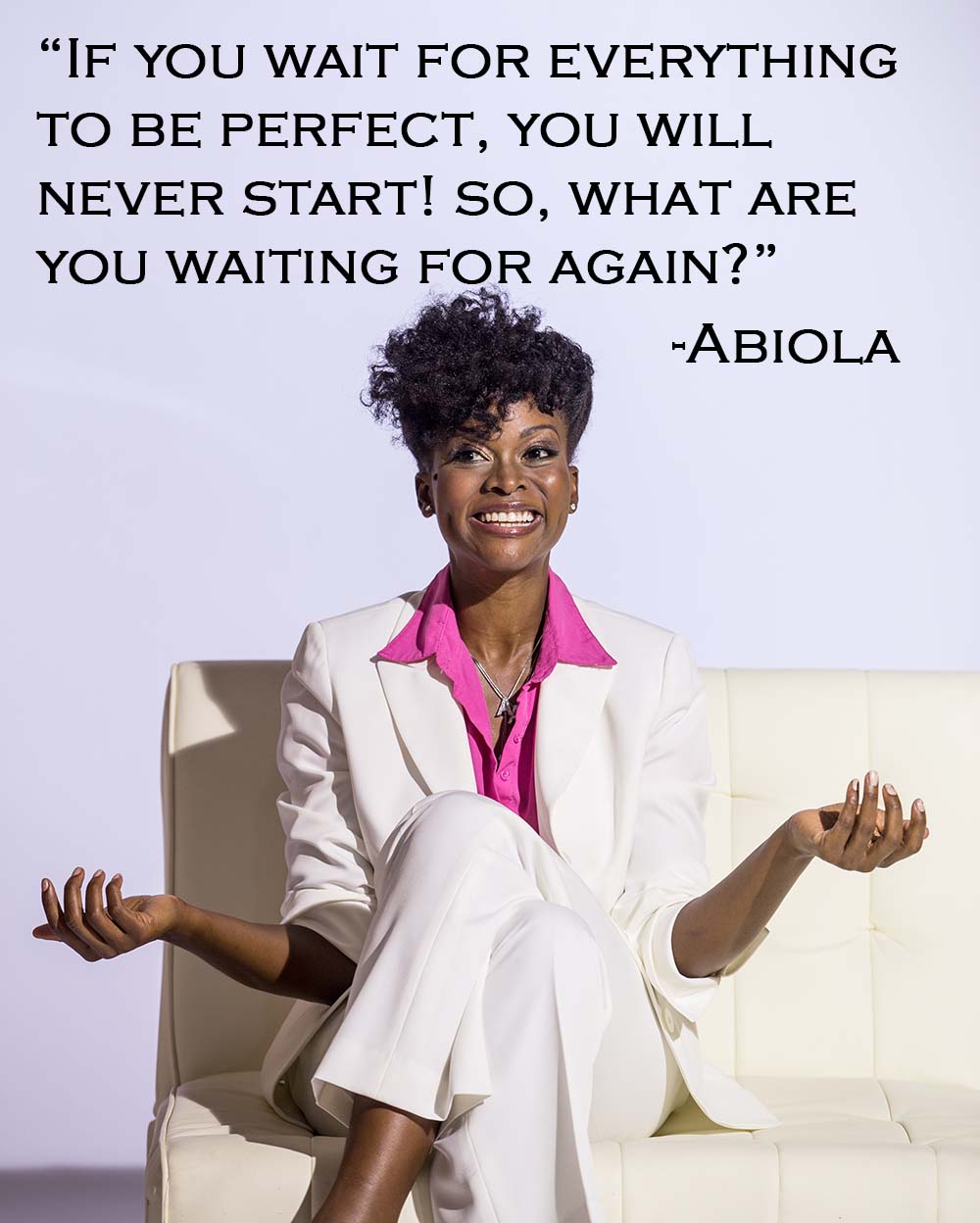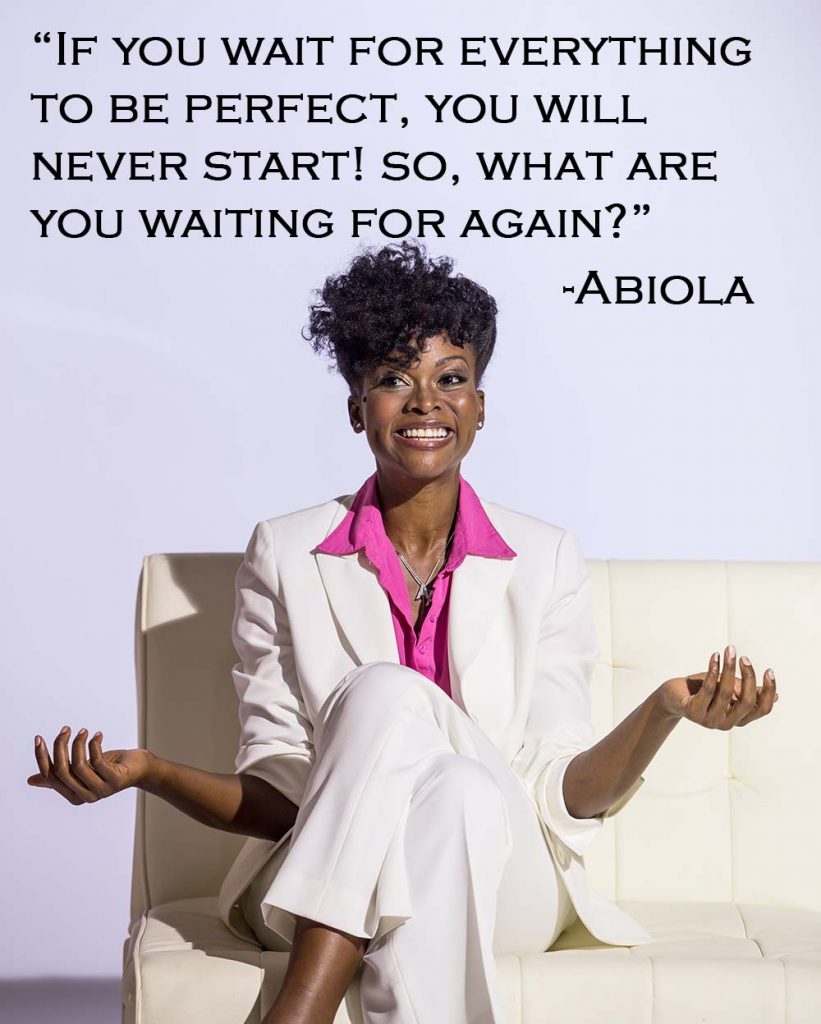 15. Join an organization.
There is networking
everywhere from the church pews to the National Urban League. Join an organization of others who are answering a calling similar to yours. Your objective here is not shoving your business card in people's faces or taking about yourself, but developing genuine relationships. Real relationships and referrals are the power center for anyone trying to make an impact.
16. Get coaching and support.
If Serena Williams and Oprah Winfrey have coaches and advisers, why would you think that you don't need support? You don't have to be in an "Iyanla, Fix My Life" crisis to invest in your own personal Iyanla. There is a coach for every person and every need. Other famous coaches include AJ Johnson, Tony Robbins, and Lisa Nichols, who all help very different tribes of women. Their are love coaches, career coaches, and grief coaches. My Hear Me Roar Coaching Club is all about helping my sacred bombshell spiritpreneur sisters to answer their calling. If you want to get unstuck, enlist a life coach or business coach to help you move forward.
17. Speak from the "stage."
Just like I said if you want to write just write, if you want to speak just speak. As my mom would say, "stand up and be counted. Speak up and be heard." Malcolm X started out speaking on street corners. In our multimedia, multi-platform society, you can 10x that. If your passion is poetry, rent a spot monthly, invite other poets, and make it happen. If you're a financial or legal wizard, rent a space weekly or monthly and give seminars. Speak for free in the beginning and then charge as much as you want. The marketplace will pay you for the value you provide.
Three More Tips…
18. Get a mentor.
Here's where a lot of us get twisted. Stop approaching people who don't know you and telling them what you want them to do for you. Asking to pick someone's brain is insulting. Author Michelle Y. Talbert of @BlackLoveRules and #HerPowerHustle calls picking someone's brain picking their pockets. Instead, ask yourself, what can you do for them? What are you
offering? Do you want to interview them? Feature them on your blog? Guest post on their blog? Take their training course? You will get a lot further with this approach. Another way to go is to join a professional mentorship group in your field or offer the potential mentor a consulting fee. You can also join a mentorship program like my new Hear Me Roar Coaching Club… coming soon.
19. Start a weekly Tweetup.
You want to begin to answer your calling from your kitchen? Start a Tweetup or a facebook group of aspiring vegans. This is the online version of a meetup. With a Tweetup or Twitter party, you meet weekly online organizing around a specific hashtag and ask or answer questions. You can develop a following around your message, mission or movement and spread your mojo, miracles, and magic throughout the universe.
20. Most importantly, believe in yourself.
Stop waiting for the world to give you permission.
Our parents were living in a whole different time. There are almost no 40-year safety jobs anymore. It is okay to reinvent yourself.
21. Create your blueprint!
The world is waiting for what you have to offer. Figure out what you want to do, learn how to do it, then move forward and monetize it. Don't stay stuck in eternal preparation mode. You want to answer your sacred calling and start a movement? Just do
it!
If you don't know how to create your blueprint, join me on February 24th and 26th and I'll tell you how! (Info below.)
Register HERE for YOUR BEST YEAR EVER. This is a $197 two-day program that I am offering FREE.
-Save the dates: February 24th and February 26, 7pm EST. When you register you will receive the dial-in information.
::::Click HERE to sign up for that course.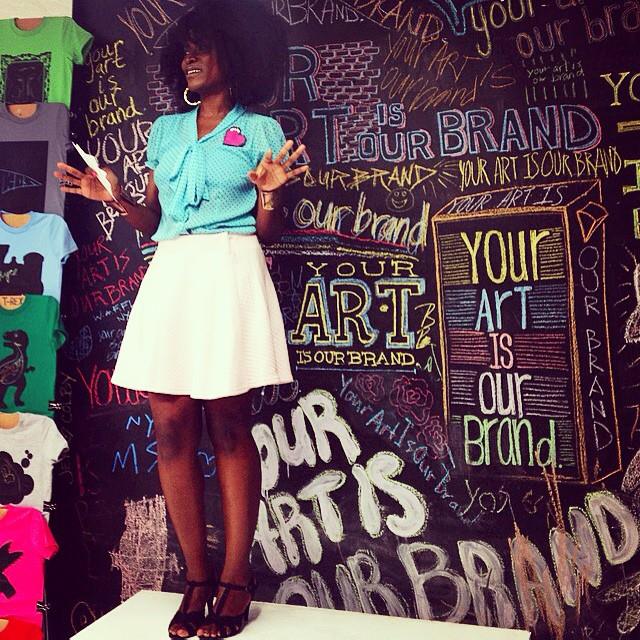 A CAUTIONARY TALE…
(Details of the actual persons mentioned have been altered for privacy reasons.)
At a recent party, I was talking to a woman (let's call her Miss Jackie) who kept going on about how open-minded she is. Most people who say that turn out to be the most judgmental folks! Miss Jackie, a retired elementary school teacher, told me that her 10-year-old granddaughter wanted to be a writer. To her, this was a calamity. She told her granddaughter, "No! Get a real profession and then you can be a writer on
the side like your mom."
I happen to know Miss Jackie's daughter, the child's mom; let's call her Becky.
Becky is a lawyer and pretty much miserable. She has spent the majority of her legal career secretly plotting her exit but never has the courage to make a leap. It may look like she makes a big income but she has a scarcity mindset so she is often complaining about money and lives like she doesn't have two nickels to rub together. Writing the book Miss Jackie was referring to had been the greatest bright spot in Becky's life, but she was still stuck. Most likely Miss Jackie's programming was stopping her from making the next move. I didn't accept Becky as a coaching client when referred by someone else because she seemed heavily invested in her own negativity and limitations.
Somehow in the conversation it came up that my dad is a professional writer. Miss Jackie asked me what his day job had been and seemed flabbergasted that he spent the last 40 years as a professional writer, speaker, and international expert on a topic he was passionate about.
How to find your voice? Tune out the Miss Jackies in your life and make an impact! Ready to reinvent yourself and create your future?
You CAN do it.
---
YOUR BEST YEAR EVER BOMBSHELL BLUEPRINT
(A 2-Day online program to make this a bombshell breakthrough year…)
This program is $197, free for my coaching clients — and FREE for you. Stay tuned…
Updated Schedule…
Save the dates– sign up info on the way:
*Tuesday, February 24th, 7pm EST
*Tuesday, February 26th, 7pm EST
Register HERE for YOUR BEST YEAR EVER. This is a $197 two-day program that I am offering FREE.
-Save the dates: February 24th and February 26, 7pm EST. When you register you will receive the dial-in information.
::::Click HERE to sign up for that course.
---
---