Are you ready for a shift? A sacred energy shift? This is especially for the lightworkers, changemakers, healers, coaches and speakers. That's right! For my spiritpreneur sisters. 
This Energy Shift is for YOU if: *You are a woman leader who feels blocked from her greatness, *If you are a coach, healer, speaker, writer who wants to make her mark, *If you KNOW that the biggest thing holding you back is YOU. *You can identify with the words "wounded healer."
Spiritpreneur Unblocked Energy Shift Links:
1) Invite a goddess friend to join us at: UnblockMyEnergy.com
2) Join our brand new private FB Group at: http://TinyURL.com/MySacredSuccess
3) We will share on Instagram and Facebook with #spiritpreneur.
4) YouTube Live Q&A Link.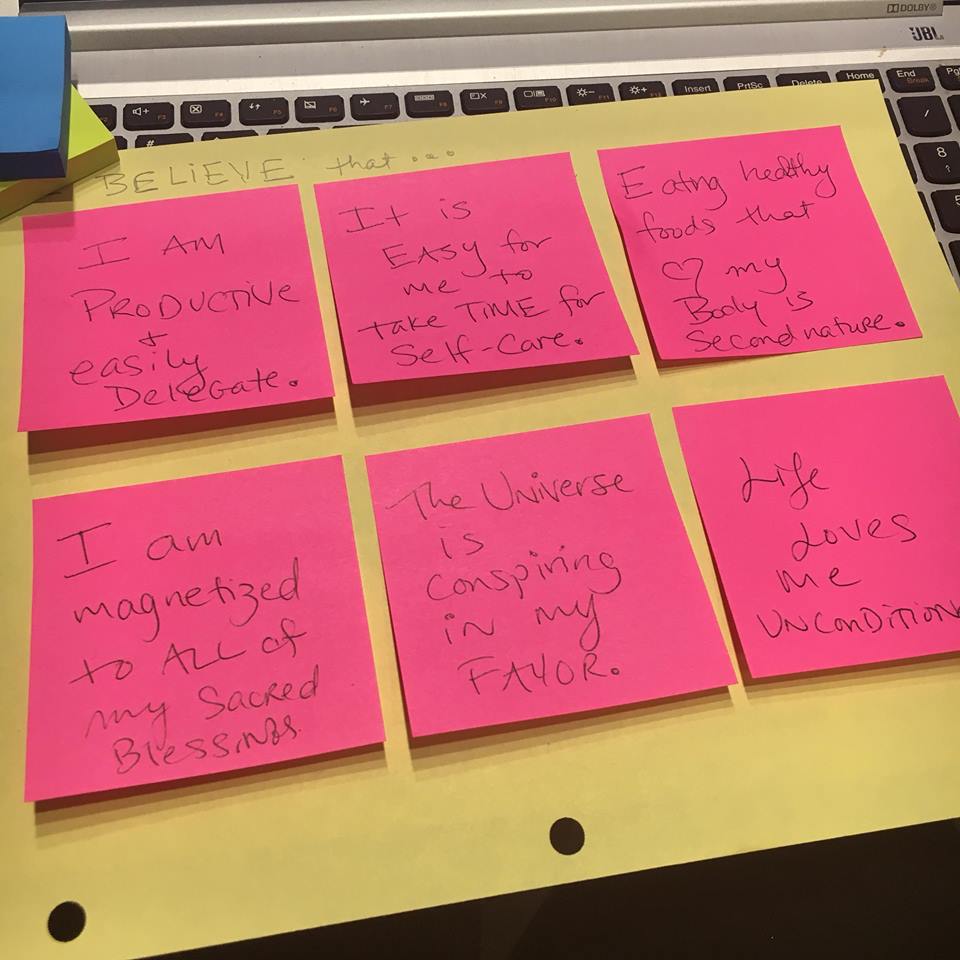 Hey Goddess!
This is a moment for sacred healing and personal evolution. See theempowerment rituals and assignments your sisters are making here [link].
Look how far we have come…

[Soundcloud Audio Link]
Today we create a Belief Board with 10 specific and clear beliefs that we would like to install.
A GREAT place to start is with the replacement beliefs from yesterday's Face Your Inner Bully Exercise.
FYI, you can use a NOTEBOOK if you don't have a board.
Our subconscious beliefs are running our lives.
What do you believe about yourself right now?
If you want to have a different life, you have to have different beliefs.
The key reason we don't just do this as a "goals board" is that if your beliefs are not aligned with your goals, you will just sabotage yourself. So we have to start with what you want to believe about yourself.
So what do you want to believe about yourself and about the world?
Unlike a Vision Board, which is emotive pictures and words, this is specific beliefs written in word i.e.:
I am productive and accomplished every day, Running is an important part of my life, I easily balance the kids and my business, Eating a plant-based diet feels wonderful in my body,
If you need to move more gently, you can write your beliefs as "I am willing to believe that my jewelry products are in demand worldwide."
Then later, you can reframe.
xoxo,