What a powerful conversation! Cheryl Peavy of Thrive Global asked me why I say all the time about myself and the amazing women who I have the honor to coach, "We don't hide from the woo woo. We are the woo woo."
She wanted to know what that means.
For those who don't know, the term "woo-woo" is used to describe the metaphysical. Woo woo is what other people generally think of as weird or out there spiritual beliefs. I hear lots of folks prefacing expressing spiritual beliefs or conversations with, "Hopefully this won't sound too woo woo…"
For me, I embrace woo woo. It is ridiculous to think that we know all that its. Focusing on consciousness and energy is not "strange" and every day, science is catching up with spirituality. For example, studies are now showing what yogis have known for centuries about the power of the breath and healing…
::::Find the Thrive Global story here::::


Watch!
Thrive Global Interview
[
Video Link
]
---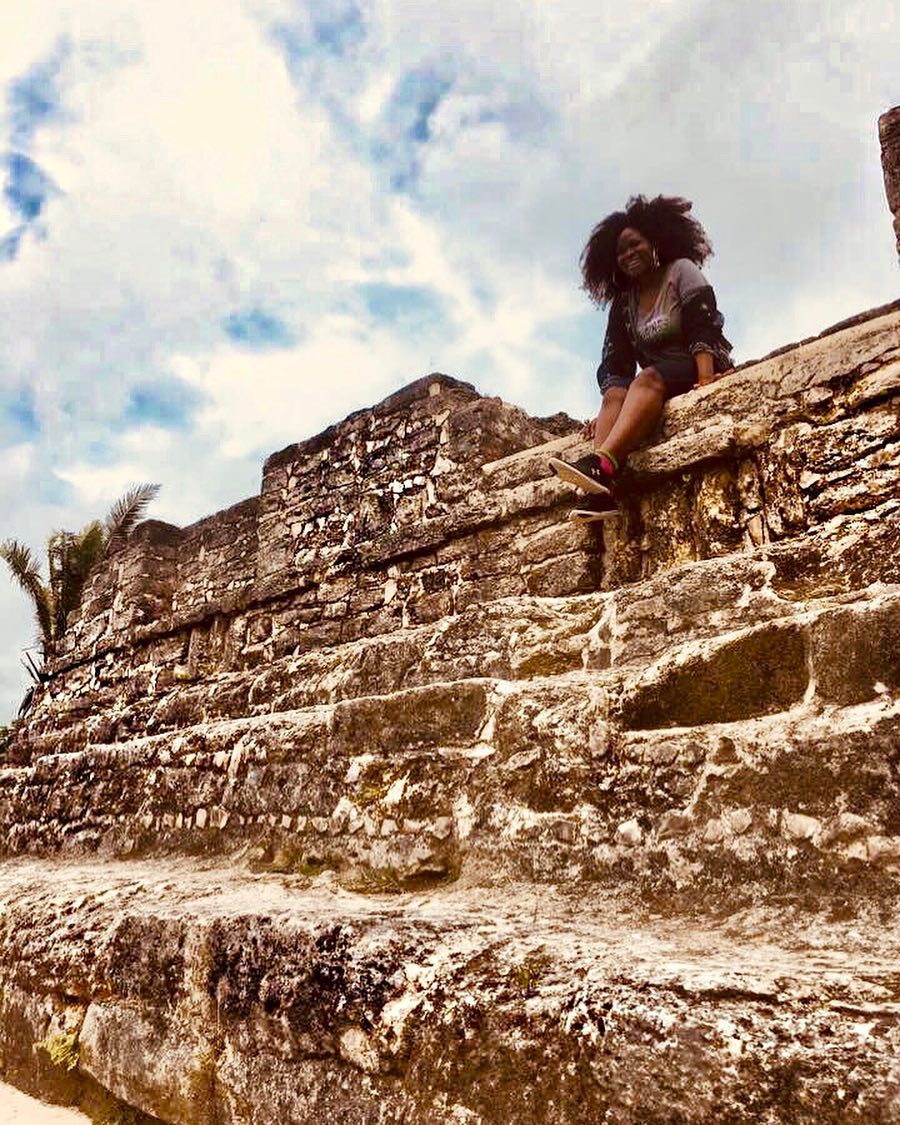 Thrive Global: What is Womanifesting?
Abiola: My website is named Womanifesting.com because womanifesting is the art of molding and creating our greatest masterpieces — our beautiful lives. We are worthy and deserving of all great things.
My Womanifesting empowerment products, programs and services range from Goddess Affirmation Cards and meditation albums to courses, podcasts and books. I consider myself to be a transformational speaker rather than a motivational speaker — because ultimately we all must motivate ourselves.
Thrive Global: You recently appeared in Gap Love underwear ads. Tell us about that.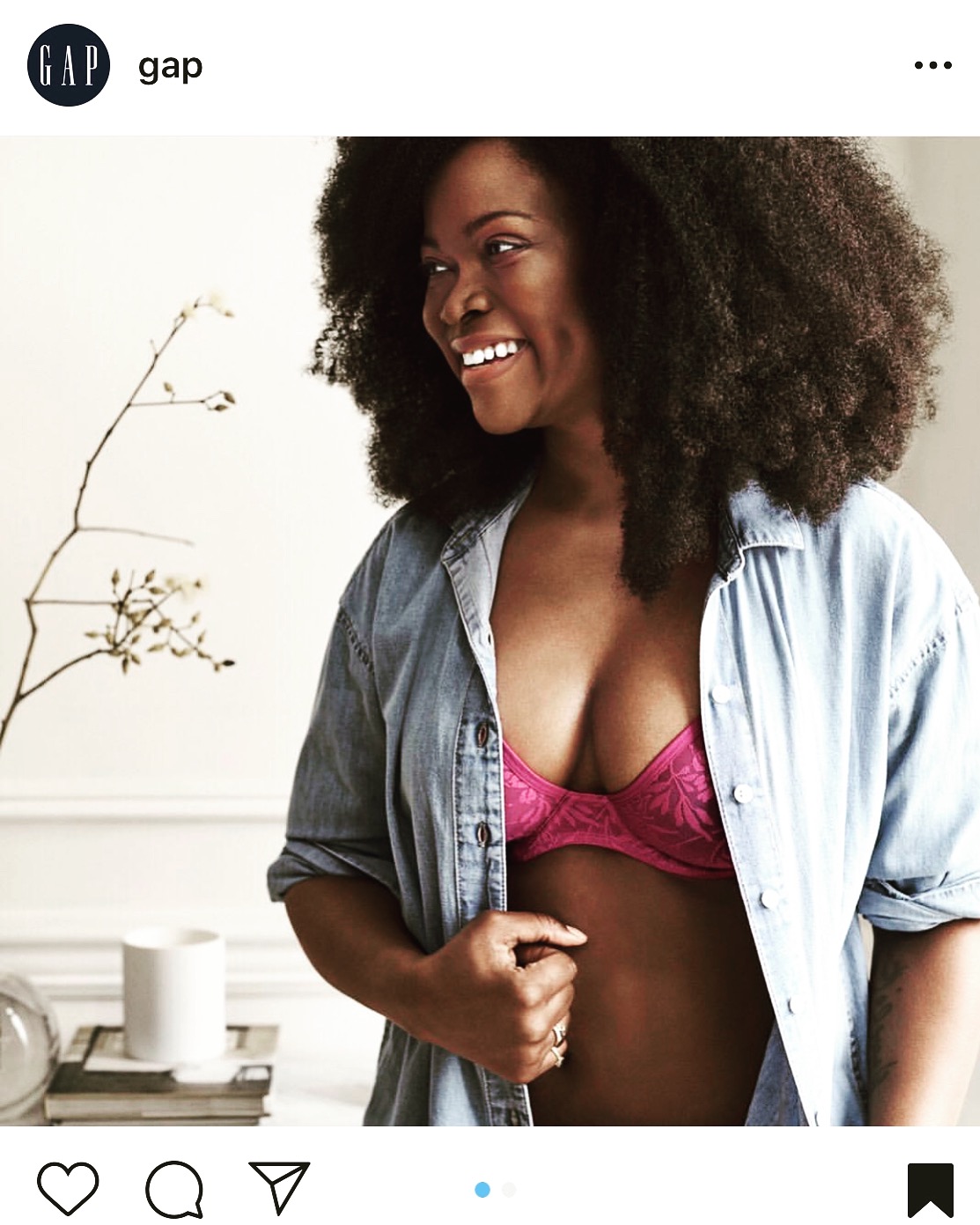 Abiola: It was such an honor to be a Self-Love Ambassador for the Gap and a part of their Gap Love campaign. I am not what people expect an underwear model looks like. At the time of the shoot, I was dealing with an extended belly from fibroids, and I have dealt with body image issues for most of my life.
To be a part of this incredible Gap campaign that salutes all kinds of beauty as a 40+ woman who is dark skinned, with natural hair is kind of incredible.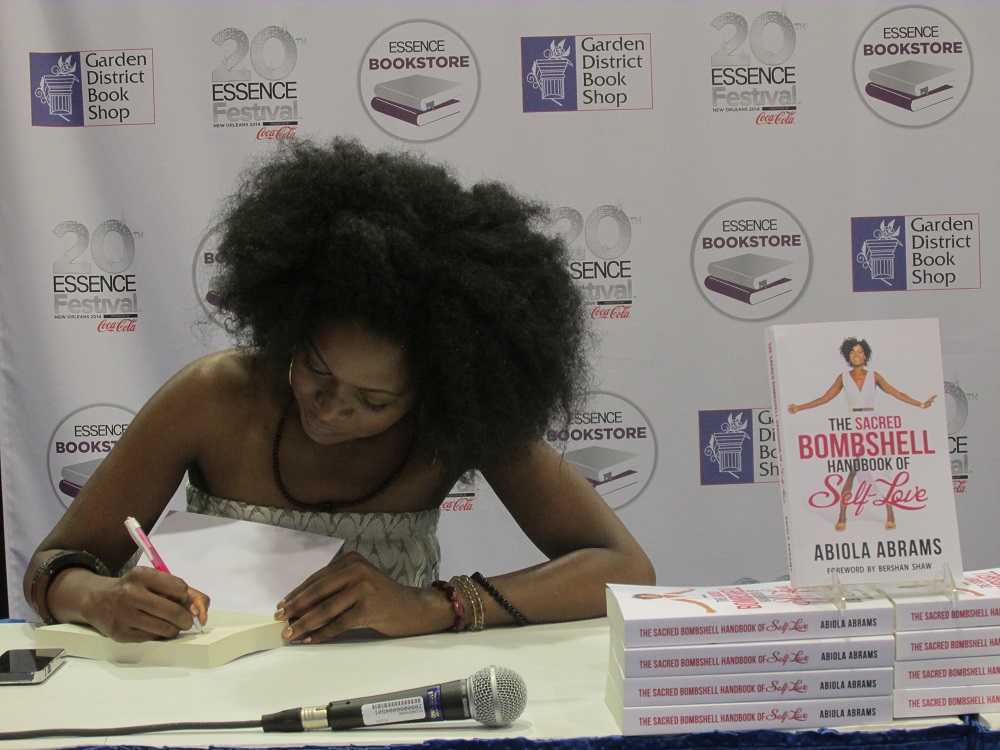 Thrive Global: You wrote the amazing book called The Sacred Bombshell Handbook of Self Love, winner of Best Self-Help at the African American Literary Awards. What made you write the book? 
Abiola: Thank you. I wrote The Sacred Bombshell Handbook of Self-Love because everyone says, just love yourself but many of us were never taught how. Our loved ones couldn't teach us if they didn't know themselves.
That was definitely the case with me. I wrote the book I needed. Self-hate shows up as addiction, bad relationships, eating disorders and n many different forms. Self-love begins with unconditional self-acceptance.
Thrive Global: You are a recovering People Pleaser. When did you realize you were a people pleaser? How did you overcome the need to please others?
Abiola: Like many women, I was taught as a girl to prioritize the needs of others, to be a people pleaser. I was taught that my wants are secondary to what others want and expect of me.
On top of that was the burden of representation, representing my race, my gender and culture in a way that would make people proud over being authentically me.
On the surface, teaching children to be "nice" doesn't seem like it could be detrimental. But there is a difference between being kind and nice. There is a difference between being a good person and being nice. What matters most is being authentic. You can't have self-love without being unapologetically authentic. And I am still a work in progress.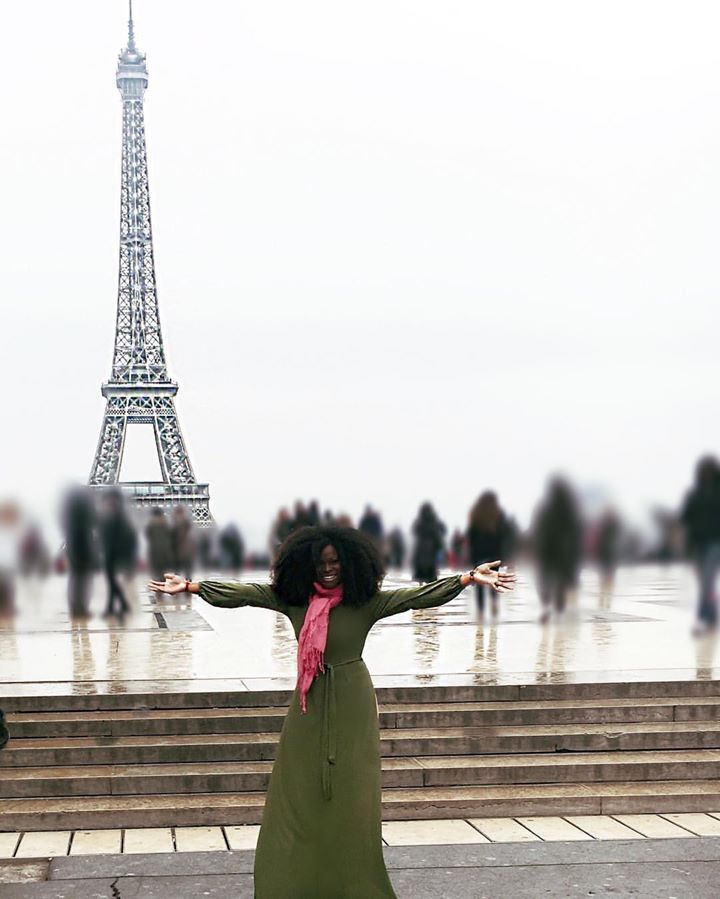 Thrive Global: Who is Abiola Abrams at her core?
Abiola: Thank you so much for the opportunity to talk about women's empowerment.
At my core I am obsessed with creating spaces – physical, mental, emotional, spiritual – for us as women to be able to live the lives we feel we were born to live. That means healing our unhealed places, broken belief systems, and making room for joy and pleasure. That means not just surviving but thriving. I am passionate about midwifing conscious women leaders to breakthrough.
Thrive Global: What is next for you? Anything you would like to share?
Abiola: I am so excited about my 2019 women's empowerment retreat. It is a law of attraction adventure this year, called the "Goddess of Paris! Miracles and Manifestation" Retreat. It takes place in July 2019.
This spiritual retreat will be a safe space incubator with high vibrational activities and workshops. Your readers can learn more about the women's empowerment retreat at: GoddessOfParis.com. Oh – and I also have a free Spiritual Selling Secrets Masterclass for your readers at RichGoddess.club
Thanks for the great conversation Cheryl Peavy! Cheryl Peavy is a best-selling author of Fabulous New Life Vol II, 20 Beautiful Woman, I Am Beautiful (The Evolution of Beauty) and The Woman Behind the Mask. She also wrote an ebook called Take All The Time You Need. She is a speaker and inner life coach.