Davisha Davis is a writer, public relations expert, and media activist.  Davisha will be speaking on ubuntu aka community, the final principle and chapter in "The Sacred Bombshell Handbook of Self-Love." There are 11 sessions in this series, and each one represents a chapter in the book.
Presenting Davisha Davis at Sacred Bombshell Academy!
Davisha's lesson is: "Community Activism."
This session on Community Power may be for you if:
You feel isolated and powerless or
You have a message to share!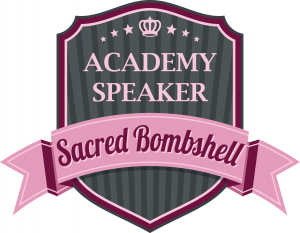 TO WATCH:
About Davisha Davis:
Ms. Davisha Davis of Project V, Inc. was born and raised in Harlem, New York. She attended Syracuse University in the Summer of 2006 to pursue a bachelors degree in TV, Radio & Film. During her college years, she was an active volunteer for Syracuse University Literacy Corp. Here is where she realized her passion for working with youth. Currently, Davisha works as a film instructor and is enrolled in the Master's of Communications program at The College of New Rochelle.
Davisha realized there was a need for a program like the one she created.There was a defining moment for her when she became frustrated with women [of all ages] posting indecent pictures online and creating inappropriate video content. She believed that these women lacked self-esteem and confidence. She thought to herself, who is to blame and what is it that she could do to change the current issues of women and their portrayal in media and social media. So,  Project V Inc. was born!
The goal of Project V is to heighten adolescent women awareness on the power of media. Many of our young women are being programmed to value all things media related and may feel forced to conform to the media's standards rather than valuing themselves first.
Project V will teach young women how to objectively appreciate media without it influencing their lives and perpetuating stereotypes. In addition, they will be encouraged to excel to their fullest potential by participating in workshops focused on self-worth and respect. Through this program, young women will be able to apply the knowledge they have obtained to make a positive contribution to media and to challenge the perception of women in media via writing and photography.
(Watch for more information on Sacred Bombshell Academy.)
Ready?
Buy Abiola's new guide, The Sacred Bombshell Handbook of Self-Love, HERE.